Abstract
Coconut sugar is prepared by concentration of inflorescence sap, popularly called as neera or Kalparasa®, collected by tapping the unopened coconut spadix. The sap in its original form contains 14–16% sucrose which upon heating at 90–95 °C turns into long threads followed by agitation or beating to form a crystalline or amorphous sugar. The coconut sugar is brown in color and contains 2–3% moisture. Unlike the commercially available sugars which are laden with high calories, palm-based sugars are rich in amino acids, vitamins, minerals, polyphenols and antioxidants. Moreover, the glycemic index (GI) of the sugar is relatively low making it a suitable healthy sweetener for all the age groups. A kilogram of sugar can be produced from around 7L of sap. A coconut tree can produce on an average 400–500 L of sap equivalent to 60–70 kg sugar year−1. A tree which produces 100 nuts per year provides a glucose equivalent of ~ 38.5 kg in its economic yield, while tapping and producing sugar offers a nearly 3.5 folds high glucose equivalent of 133 kg. In addition to coconut sugar a number of second line products can be developed using the sugar as a base ingredient. As it is a healthy product it fetches premium price both in domestic and international markets. Thus, tapping trees and processing sap into sugar not only empower farmers but also generate enormous employment for the tappers, technicians and sales personnel and also assures a quality product to consumers. This review discusses the raw material supply, production and recent developments in the production process, nutritive value, bio products and prospects of coconut sugar.
Access options
Buy single article
Instant access to the full article PDF.
USD 39.95
Price excludes VAT (USA)
Tax calculation will be finalised during checkout.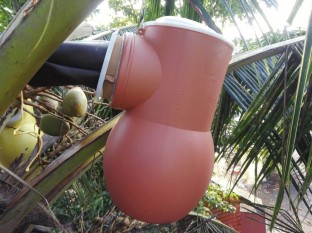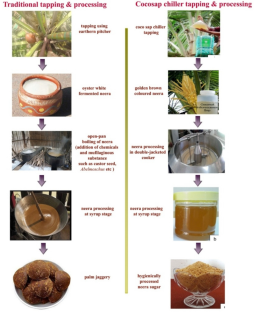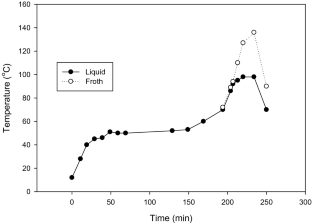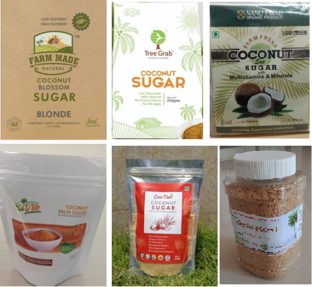 Availability of Data and Material
All data is available within the manuscript.
References
Amoa-Awua, W.K., E. Sampson, and K. Tano-Debrah. 2007. Growth of yeasts, lactic and acetic acid bacteria in palm wine during tapping and fermentation from felled oil palm (Elaeis guineensis) in Ghana. Journal of Applied Microbiology 102 (2): 599–606.

Anonymous 2016, Annual Report 2015–16, ICAR-CPCRI, Kasaragod.

Anonymous 2019, Annual Report 2018–19, ICAR-CPCRI, Kasaragod.

Apriyantono, A., A. Aristyani, Y. Nurhayati, S.B. Lidya, and S.T. Soekarto. 2002. Rate of browning reaction during preparation of coconut and palm sugar. International Congress Series Ed. Elsevier 1245: 275–278.

Asghar, M.T., Y.A. Yusof, M.N. Mokhtar, M.E. Yaacob, H.M. Ghazali, J. Varith, L.S. Chang, and Y.N. Manaf. 2020a. Processing of coconut sap into sugar syrup using rotary evaporation, microwave, and open-heat evaporation techniques. Journal of the Science of Food and Agriculture 100 (10): 4012–4019.

Asghar, M.T., Y.A. Yusof, M. Noriznan, M.E. Yaacob, H. Mohd Ghazali, L.S. Chang, and Y.N. Manaf. 2020b. Effect of processing method on vitamin profile, antioxidant properties and total phenolic content of coconut (Cocos nucifera L) sugar syrup. International Journal of Food Science & Technology 55 (7): 2762–2770.

A-sun, K., B. Thumthanaruk, S. Lekhavat, and R. Jumnongpon. 2016. Effect of spray drying conditions on physical characteristics of coconut sugar powder. International Food Research Journal 23 (3): 1315–1319.

Atputharajah, J.D., S. Widanapathirana, and U. Samarajeewa. 1986. Microbiology and biochemistry of natural fermentation of coconut palm sap. Food Microbiology 3: 273–280.

Barbara, S., and M. Michael. 2004. Changes in chemical composition of pumpkin seeds during the roasting process for production of pumpkin seed oil (part 2: Volatile compounds). Food Chemistry 84: 367–374.

Borse, B.B., L.J.M. Rao, K. Ramalakshmi, and B. Raghavan. 2007. Chemical composition of volatiles from coconut sap (Neera) and effect of processing. Food Chemistry 101 (3): 877–880.

BUCHI 2019. Industrial Evaporation Solutions: Reliable performance for large volumes, in https://www.domagroupeu/web/app/webroot/uploads/file/files/Industrial%20Evaporation%20Solutions%20enpdf, Ed by BUCHI. BUCHI, pp 1–28.

CBI. 2016. Exporting palm sugar to Europe?. CBI Ministry of Foreign Affairs. Retrieved from https://www.cbi.eu/market-information/honey-sweeteners/palm-sugar/palm sugar-europe, Accessed 04 Febr 2019.

Chatterjee, S., G. Sugilal, and S.V. Prabhu. 2019. Heat transfer in a partially filled rotary evaporator. International Journal of Thermal Sciences 142: 407–421.

Dalibard, C. 1999. Overall view on the tradition of tapping palm trees and prospects for animal production. Livestock Research for Rural Development 11 (1): 1–37.

Francisco-Ortega, J., and S. Zona. 2013. La savia dulce de las palmeras, una fuente de bebidas, alcohol, vinagre, miel y azúcar. VIERAEA 41: 91–113.

Ghosh, D. K., A. Bandyopadhyay, D. Baidyanath, G. Kaushik, K.B. Hebbar, P. Chowdappa. 2016. Method of the preparation of fresh coconut inflorescence sap (Kalparasa) based sweets'' Patent Application No. 201631013187.

Gopal, M., S. Shil, A. Gupta, K.B. Hebbar, and M. Arivalagan. 2021. Metagenomic investigation uncovers presence of probiotic-type microbiome in Kalparasa® (fresh unfermented coconut inflorescence sap). Frontiers in Microbiology 12: 662783. https://doi.org/10.3389/fmicb.2021.662783.

Gupta, R.C., V.K. Jain, and G. Shanker. 1980. Palm sap as a potential starting material for vinegar production. Research and Industry 25: 5–7.

Hebbar, K.B., A.C. Mathew, M. Arivalagan, K. Samsudeen, and G.V. Thomas. 2013. Value added products from neera. Indian Coconut Journal 56 (4): 28–33.

Hebbar, K.B., M.R. Manikantan, and P. Chowdappa. 2017. Kalparasa to boost rural economy. Indian Horticulture 62 (1): 71–74.

Hebbar, K. B., M. Arivalagan, M. R. Manikantan, A. C. Mathew, and P. Chowdappa. 2015a. Kalparasa collection and value addition. In Technical bulletin no. 92, ICAR-CPCRI, Kasaragod, Kerala.

Hebbar, K.B., M. Arivalagan, K.C. Pavithra, T.K. Roy, M. Gopal, K.S. Shivashankara, and P. Chowdappa. 2020. Nutritional profiling of coconut (Cocos nucifera L.) inflorescence sap collected using novel coco-sap chiller method and its value added products. Journal of Food Measurement and Characterization 14 (5): 2703–2712.

Hebbar, K.B., M. Arivalagan, M.R. Manikantan, A.C. Mathew, C. Thamban, G.V. Thomas, and P. Chowdappa. 2015b. Coconut inflorescence sap and its value addition as sugar—Collection techniques, yield, properties and market perspective. Current Science 109 (8): 1–7.

Hebbar, K.B., R. Pandiselvam, M.R. Manikantan, M. Arivalagan, S. Beegum, and P. Chowdappa. 2018. Palm Sap—quality profiles, fermentation chemistry, and preservation methods. Sugar Tech 20: 621–634. https://doi.org/10.1007/s12355-018-0597-z.

Hebbar, K. B. and Augustine. 2021. 'Cocosap chiller' Patent No 373309

Ho, C.W., W.W. Aida, M.Y. Maskat, and H. Osman. 2007. Changes in volatile compounds of palm sap (Arenga pinnata) during the heating process for production of palm sugar. Food Chemistry 102 (4): 1156–1162.

Hoffmann, H., W. Mauch, and W. Untze. 1985. Zucker und Zuckerwaren, 204–210. Berlin, Germany: Verlag Paul Parey.

Igwemmar, N., S. Kolawole, and I. Imran. 2013. Effect of heating on vitamin C content of some selected vegetables. International Journal of Scientific & Technology Research 2: 209–212.

Karseno, E., T. Yanto, R. Setyowati, and P. Haryanti. 2018. Effect of pH and temperature on browning intensity of coconut sugar and its antioxidant activity. Food Research 2: 32–38.

Labrotovap, What is a Rotary evaporator? https://labrotovap.com/what-is-a-rotary-evaporator/ [27-11-2019]

Leonelli, C., and T.J. Mason. 2010. Microwave and ultrasonic processing: Now a realistic option for industry. Chemical Engineering and Processing: Process Intensification 49: 885–900.

Levang, P. 1988. Le cocotier est aussi une plante sucrière = Coconut is also a sugar crop. Oléagineux 43: 159–164.

Manikantan, M.R., P.P. Shameena Beegum, R. Pandiselvam, and K.B. Hebbar. 2020. Coconut milk Peda. Kalpa CPCRI Newsletter 39 (1): 4.

Martins, S.I.F.S., W.M.F. Jongen, and M.A.J.S. van Boekel. 2001. A review of Maillard reaction in food and implications to kinetic modeling. Trends in Food Science and Technology 11: 364–373.

Meste, M.L., D. Champion, G. Roudaut, G. Blond, and D. Simatos. 2002. Glass transition and food technology: A critical appraisal. Journal of Food Science 67 (7): 2444–2458.

Moore, J.C., J. Spink, and M. Lipp. 2012. Development and application of a database of food ingredient fraud and economically motivated adulteration from 1980 to 2010. Journal of Food Science 77 (4): R118–R126.

Naknean, P., N. Juntorn, and T. Yimyuan. 2014. Influence of clarifying agents on the quality of pasteurised palmyra palm sap (Borassus flabellifer Linn.). International Journal of Food Science & Technology 49 (4): 1175–1183.

Nathanael, W.R.N. 1966. "A Tapping" technique for the coconut palm. Ceylon Coconut Planters' Review IV 4: 87–99.

Nurhadi, B., N. Sukri, R.A. Saputra, F.I. Wandhani, and A.I. Nurlita. 2020. Physical characteristics of amorphous and crystalline coconut sugar powder with the addition of tricalcium phosphate (TCP) as an anticaking agent. International Journal of Food Science. https://doi.org/10.1155/2020/5320173.

Nurhadi, B. 2016. Maltodextrin-incorporated-vacuum-dried honey powder: Processing and stability. Cork: University College Cork.

Nurhadi, B., and S. Nurhasanah 2010. Sifat Fisik Bahan Pangan; Widya Padjadjaran: Bandung

Nurhadi, B., and Y.H. Roos. 2017. Influence of anti-caking agent on the water sorption isotherm and flow-ability properties of vacuum dried honey powder. Journal of Food Engineering 210: 76–82.

Nurhadi, B., Y.H. Roos, and V. Maidannyk. 2016. Physical properties of maltodextrin DE 10: Water sorption, water plasticization and enthalpy relaxation. Journal of Food Engineering 174: 68–74.

Nwachukwu, I.N., V.I. Ibekwe, R.N. Nwabueze, and B.N. Anyanwu. 2006. Characterisation of palm wine yeast isolates for industrial utilization. African Journal Biotechnology 5: 1725–1728.

Ogbulie, T.E., J.N. Ogbulie, and H.O. Njoku. 2007. Comparative study on the microbiology and shelf life stability of palm wine from Elaeis guineensis and Raphia hookeri obtained from Okigwe, Nigeria. African Journal of Biotechnology 6: 914–922.

Okoma, D.M.J., K.J.L. Konan, and R.R. Assa. 2020. Vitamin and osidic composition of table sugars from the inflorescences sap of 03 coconut cultivars (Cocos nucifera L.) in Ivory Coast. Food and Nutrition Sciences 11 (12): 1117–1126.

Palzer, S. and K. Sommer. 2010. Caking of water-soluble amorphous and crystalline food powders. In Food engineering interfaces (pp. 491–514). Springer, New York, NY.

Pethiyagoda, U. 1979. Coconut inflorescence sap. Planter (Malaysia) 55: 390–397.

Rajesh, M.K., K.S. Muralikrishna, S.S. Nair, K.B. Krishna, T.M. Subrahmanya, K.P. Sonu, K. Subaharan, H. Sweta, P.T. Keshava, C. Neeli, and I. Karunasagar. 2020. Facile coconut inflorescence sap mediated synthesis of silver nanoparticles and its diverse antimicrobial and cytotoxic properties. Materials Science and Engineering: C 111: 110834.

Redhead. J. 1989. Utilization of tropical foods: trees, In FAO food and nutrition paper no 47:3.FAO, Rome, p. 52.

Roos, Y.H. 1995. Phase transitions in foods. California: Academic Press Inc.

Samsudeen, K., V. Niral, B.A. Jerald, M. Kumar, P. Sugatha, and K.B. Hebbar. 2013. Influence of variety and season in the inflorescence sap production in Cocos nucifera L. J. Plant. Crops 41 (1): 57–61.

Sanyang, M.L., S.M. Sapuan, M. Jawaid, M.R. Ishak, and J. Sahari. 2016. Recent developments in sugar palm (Arenga pinnata) based biocomposites and their potential industrial applications: A review. Renew. Sust. Energy Rev. 54: 533–549.

Schmid, K. H., A. Meffert, G. Schenker, and A. Asbeck. 1990. Process for controlling foam in food processing and production: U.S. Patent No. 4,942,049. Washington DC. (USA): U.S. Patent and Trademark Office. https://patents.google.com/patent/US4942049A/en

Sekhon, B.S. 2009. Pharmaceutical co-crystals—a review. Ars Pharmaceutical 50 (3): 99–117.

Shameena Beegum, P.P., P.N. Jwala, M.R. Manikantan, R. Pandiselvam, S. Shil, S. Neenu, and K.B. Hebbar. 2021. Effect of coconut milk, tender coconut and coconut sugar on the physico-chemical and sensory attributes in ice cream. Journal of Food Science and Technology. https://doi.org/10.1007/s13197-021-05279-y.

Singh, P., S.N. Singh, A.K. Tiwari, S.K. Pathak, A.K. Singh, S. Srivastava, and N. Mohan. 2019. Integration of sugarcane production technologies for enhanced cane and sugar productivity targeting to increase farmers' income: strategies and prospects. Biotech 9 (2): 48. https://doi.org/10.1007/s13205-019-1568-0.

Sohn, M., and C.T. Ho. 1995. Ammonia generation during thermal degradation of amino acids. Journal of Agricultural and Food Chemistry 43 (12): 3001–3003.

Srikaeo, K., and R. Thongta. 2015. Effects of sugarcane, palm sugar, coconut sugar and sorbitol on starch digestibility and physicochemical properties of wheat based foods. International Food Research Journal 22 (3): 923–929.

Starzak, M., and M. Mathlouthi. 2010. Formation of amorphous sugar in the syrup film—a key factor in modelling of industrial sugar drying. Food Chemistry 122 (2): 349–409.

Sudha, R., V. Niral, K.B. Hebbar, V. Selvamani, and K. Samsudeen. 2019. Influence of genotype and season on yield and quality of coconut inflorescence sap. International Journal of Current Microbiology and Applied Sciences 8 (6): 2280–2288.

Tosun, M. 2013. Detection of adulteration in honey samples added various sugar syrups with 13C/12C isotope ratio analysis method. Food Chemistry 138 (2–3): 1629–1632.

Trinidad, T.P. 2015. Characterizing coconut sap sugar and syrup as a promising functional food/ingredient Department of Science and Technology. Food and Nutrition Research Institute, Bicutan, Taguig City, Metro Manila, Philippines. https://doi.org/10.1136/bmjopen-2015-forum2015abstracts.79.

Trinidad, T.P., A.C. Mallillin, R.S. Sagum, and R.R. Encabo. 2010. Glycemic index of commonly consumed carbohydrate foods in the Philippines. Journal of Functional Foods 2: 271–274. https://doi.org/10.1016/j.jff.2010.10.002.

Winkler, F.J., and H.L. Schmidt. 1980. Applications of 13C isotope mass spectrometry in food analysis. Zeitschrift Für Lebensmittel-Untersuchung Und Forschung 171 (2): 85–94.

Wrage, J., S. Burmester, J. Kuballa, and S. Rohn. 2019. Coconut sugar: Production process, chemical characterization, and sensory properties. LWT—Food Science and Technology 112: 108227. https://doi.org/10.1016/j.lwt.2019.05.125.
Acknowledgements
The authors gratefully acknowledge the funding for this study from Indian Council of Agricultural Research (ICAR) (ICAR-CPCRI Project No: 1000766014).
Ethics declarations
Conflict of interest
The authors declare that they have no known competing financial interests or personal relationships that could have appeared to influence the work reported in this paper.
Ethical Approval
Not Applicable.
Additional information
Publisher's Note
Springer Nature remains neutral with regard to jurisdictional claims in published maps and institutional affiliations.
About this article
Cite this article
Hebbar, K.B., Ramesh, S.V., Ghosh, D.K. et al. Coconut Sugar- a Potential Storehouse of Nutritive Metabolites, Novel Bio-products and Prospects. Sugar Tech 24, 841–856 (2022). https://doi.org/10.1007/s12355-021-01101-3
Received:

Accepted:

Published:

Issue Date:

DOI: https://doi.org/10.1007/s12355-021-01101-3
Keywords