Abstract
Palm sap is quite nutritious and highly prone to fermentation. The unfermented juice could be an ideal health drink. Palm sap's quality profile and fermentation chemistry help to predict its shelf life and potential safety. There is demand from farmer–producer companies and food processing industries to develop bottling technology and a transportation/distribution protocol for palm sap similar to common soft drinks. Different techniques were followed for bottling palm sap, but none proved successful at the pilot level or commercial scale. To develop a systemic preservation technique, it is crucial to understand the biochemical composition, fermentation chemistry, and existing preservation methods and their disadvantages. This review mainly focuses on the chemical, microbial, volatiles, and flavor changes of palm sap. In addition to a detailed discussion on contemporary sap preservation techniques, this paper also addresses the effect of pasteurization in combination with preservatives, such as nisin, sodium benzoate, chitosan, potassium sorbate, sorbic acid, citric acid, and sodium metabisulfite, on the shelf life of sap, challenges to preserving palm sap, and future directions for preservation methods.
Access options
Buy single article
Instant access to the full article PDF.
USD 39.95
Price excludes VAT (USA)
Tax calculation will be finalised during checkout.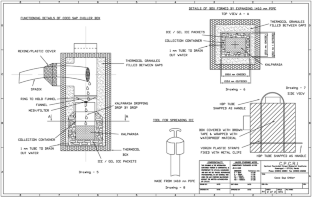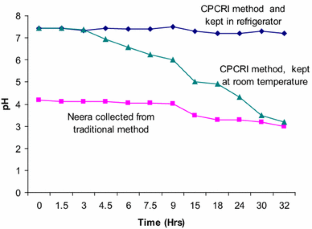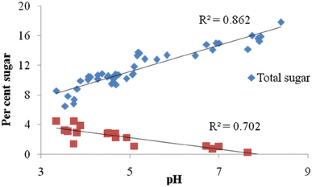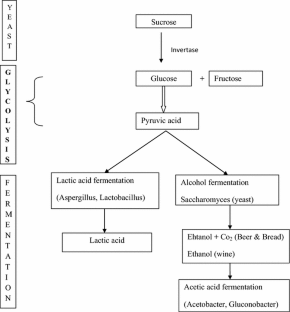 References
Amoa-Awua, W.K., E. Sampson, and Debrah K. Tano. 2007. Growth of yeasts, lactic and acetic bacteria in palm wine during tapping and fermentation from felled oil palm (Elaeis guineensis) in Ghana. Journal of Applied Microbiology 102: 599–606.

Apriyantono, A., A. Aristyani, Y. Nurhayati, S.Budiyanto Lidya, and S.T. Soekarto. 2002. Rate of browning reaction during preparation of coconut and palm sugar. International Congress Series 1245: 275–278.

Atputharajah, J.D., S. Widanapathirana, and U. Samarajeewa. 1986. Microbiology and biochemistry of natural fermentation of coconut palm sap. Food Microbiology 3: 273–280.

Baliga, B.P., and A.C. Ivy. 1961. Beverage preservation, pasteurization of palm sap (Neera). Journal of Agricultural and Food Chemistry 9(2): 149–151.

Barbara, S., and M. Michael. 2004. Changes in chemical composition of pumpkin seeds during the roasting process for production of pumpkin seed oil (part 2: Volatile compounds). Food Chemistry 84: 367–374.

Ben Thabet, I., S. Besbes, H. Attia, C. Deroanne, F. Francis, N.D. Drira, and C. Blecker. 2009. Physicochemical characteristics of date sap (lagmi) from deglet Nour palm (Phoenix dactylifera L.). International Journal of Food Properties XII: 659–670.

Bonde, S.D., V.V. Agate, and D.K. Kulkarni. 1990. Nutritional composition of the fruits of doum palms (Hyphaene) from the west coast of India. Principes 34(1): 21–23.

Borse, B.B., L.J.M. Rao, K. Ramalakshmi, and B. Raghavan. 2007. Chemical composition of volatiles from coconut sap (Neera) and effect of processing. Food Chemistry 101(3): 877–880.

Bremus, C., U. Herrmann, S. Bringer-Meyer, and H. Sahm. 2006. The use of microorganisms in l-ascorbic acid production. Journal of Biotechnology 124(1): 196–205.

Carline, M.J.B., and M.A.J.S. Van Boekel. 2003. Kinetic modeling of reactions in heated disaccharide–Casein systems. Food Chemistry 83: 13–26.

Davis, T.A. 1972. Tapping the wild date. Principes 16(1): 12–15.

Davis, T.A., and D.V. Johnson. 1987. Current utilization and further development of the palmyra palm (Borassus flabellifer L., Arecaceae) in Tamil Nadu State, India. Economic Botany 41(2): 247–266.

Devdas, R.P., K. Sundari, and A. Susheela. 1969. Effects of supplementation of two school lunch programmes with Neera on the nutritional status of children. Journal of Nutrition and Dietetics 6: 29–36.

De Zoysa, N. 1992. Tapping patterns of the kitul palm (Carota urens) in the Sinharaja area, Sri Lanka. Principes 36(1): 28.

Dioha, I.J., O. Olugbemi, E.M. Odin, and M.A. Eneji. 2009. Zero additives preservation of Raphia palm wine. International Journal of Biological and Chemical Sciences 3(6): 1258–1264.

Efiuvwevwere, B.J.O., and O. Akoma. 1997. The effects of chemical preservatives and pasteurization on the microbial spoilage and shelf-life of kunun-zaki. Journal of Food Safety 17(3): 203–213.

Faparusi, S.I. 1969. Effect of pH on the preservation of palm wine by sulfite. Applied Microbiology 18(1): 122–123.

Faparusi, S.I., and O. Bassir. 1971. Microbiology of fermenting palm wine. Journal of Food Science and Technology 8: 206.

Frazier, W.C. 1967. Food microbiology, 201–251. New York: McGraw-Hill.

Gupta, R.C., V.K. Jain, and G. Shanker. 1980. Palm sap as a potential starting material for vinegar production. Research and industry 25: 5–7.

Hamilton, L.S., and D.H. Murphy. 1988. Use and management of nipa palm (Nypa fruticans, Arecaceae): A review. Economic Botany 42(2): 206–213.

Hebbar, K.B., A.C. Mathew, M. Arivalagan, K. Samsudeen, and G.V. Thomas. 2013. Value added products from Neera. Indian Coconut Journal 4: 28–33.

Hebbar, K. B., M. Arivalagan, M. R. Manikantan, A. C. Mathew, and P. Chowdappa. 2015a. Kalparasa collection and value addition. In Technical bulletin no. 92, ICAR-CPCRI, Kasaragod, Kerala.

Hebbar, K.B., M. Arivalagan, M.R. Manikantan, A.C. Mathew, C. Thamban, G.V. Thomas, and P. Chowdappa. 2015b. Coconut inflorescence sap and its value addition as sugar—Collection techniques, yield, properties and market perspective. Current Science 109(8): 1–7.

Ho, C.W., W.W. Aida, M.Y. Maskat, and H. Osman. 2007. Changes in volatile compounds of palm sap (Arenga pinnata) during the heating process for production of palm sugar. Food Chemistry 102(4): 1156–1162.

Iwuoha, C.I., and O.S. Eke. 1996. Nigerian indigenous foods: Their Food traditional operation-inherent problems, improvements and current status. Food Research International 29: 527–540.

Iwuagwu, Y.O.U., and Y.S. Izuagbe. 1985. Studies on the preservation and bottling of oyokpo-a Nigerian beer from millet (Pennisetum typhoideum). Journal of Applied Microbiology 59(6): 487–492.

Jentjens, R.L., and A.E. Jeukendrup. 2005. High rates of exogenous carbohydrate oxidation from a mixture of glucose and fructose ingested during prolonged cycling exercise. British Journal of Nutrition 93(4): 485–492.

Jirovetz, L., G. Buchbauer, W. Fleischhacker, and M.B. Ngassoum. 2001. Analysis of the aroma compounds of two different palm wine species (Matango and Raffia) from Cameroon using SPMEGC-FID, SPME-GC-MS and olfactometry. Ernahrung/Nutrition 25: 67–71.

Jolly, N.P., O.P.H. Augustyn, and I.S. Pretorius. 2006. The role and use of non-Saccharomyces yeasts in wine production. South African Journal of Enology and Viticulture 27(1): 15–39.

Kapilan, R. 2015. Determination of efficient fermentation inhibitor of the tapped inflorescence sap of Caryota urens in Sri lanka. International Journal of Current Microbiology and Applied Science 4(10): 487–496.

Koiso, H. 2010. The use of nisin as a food additive. Foods Food Ingredients Journal 215: 1–13.

Koshihara, Y., T. Neichi, S.I. Murota, A.N. Lao, Y. Fujimoto, and T. Tatsuno. 1984. Caffeic acid is a selective inhibitor for leukotriene biosynthesis. Biochimica et Biophysica Acta 792(1): 92–97.

Landbo, A.K., and A.S. Meyer. 2004. Effects of different enzymatic maceration treatments on enhancement of anthocyanins and other phenolics in black currant juice. Innovative Food Science and Emerging Technologies 5(4): 503–513.

Lata, M., and S. Kamala. 1966. Palm gur in nutrition. Indian Journal of Nutrition and Dietetics 3: 18–22.

Leceta, I., P. Guerrero, I. Ibarburu, M.T. Dueñas, and K. De la Caba. 2013. Characterization and antimicrobial analysis of chitosan-based films. Journal of Food Engineering 116(4): 889–899.

Levi, S.S., and B. Oruchec. 1957. The preservation and bottling of palm wine. Research Report 1: 5.

Madulid, D.A. 1981. A monograph of Plectocomia (Palmae:Lepidocaryoideae). Kalikasan the Philippine Journal of Biology 10(1): 1–94.

Madulid, D.A. 1991. The Philippines: Palm utilization and conservation. In Palms for human needs in Asia, ed. Johnson, 181–225. Rotterdam: AA Balkema.

Martins, S.I.F.S., W.M.F. Jongen, and M.A.J.S. van Boekel. 2001. A review of Maillard reaction in food and implications to kinetic modeling. Trends in Food Science & Technology 11: 364–373.

Mogea, J., B. Seibert, and W. Smits. 1991. Multipurpose palms: The sugar palm (Arenga pinnata (Wurmb) Merr.). Agroforestry Systems 13: 111–129.

Mohanadas, S. 1974. Preservation bottling and keeping qualities of fresh coconut sap (Sweet toddy). Ceylon Coconut Quarterly 25: 109–115.

Naknean, P. 2013. Improvement in shelf life and safety of pasteurized palm sap (Borassus flabellifer Linn.) by the addition of nisin. Journal of Food Safety 33(4): 515–525.

Naknean, P., N. Juntorn, and T. Yimyuan. 2014. Influence of clarifying agents on the quality of pasteurised palmyra palm sap (Borassus flabellifer Linn.). International Journal of Food Science & Technology 49(4): 1175–1183.

Naknaen, P., and M. Meenune. 2015a. Quality profiles of pasteurized palm sap (Borassus flabellifer Linn.) collected from different regions in thailand. Walailak Journal of Science and Technology (WJST) 13(3): 165–176.

Naknean, P., and M. Meenune. 2015b. Impact of clarification of palm sap and processing method on the quality of palm sugar syrup (Borassus Flabellifer Linn.). Sugar Tech 17(2): 195–203.

Naknean, P., K. Jutasukosol, and T. Mankit. 2015. Utilization of chitosan as an antimicrobial agent for pasteurized palm sap (Borassus flabellifer Linn.) during storage. Journal of Food Science and Technology 52(2): 731–741.

Nathanael, W.R.N. 1966. "A Tapping" technique for the coconut palm. Ceylon Coconut Planters' Review IV 4: 87–99.

Ndoye, B., S. Lebecque, R. Dubois-Dauphin, L. Tounkara, A.T. Guiro, C. Kere, B. Diawara, and P. Thonart. 2006. Thermoresistant properties of acetic acids bacteria isolated from tropical products of Sub-Saharan Africa and destined to industrial vinegar. Enzyme and Microbial Technology 39: 916–923.

N'guessan, Y.K., K.K. Jean-Louis, K.B. Roger, A.R. Rachel, O.D. Joelle, M.I.A. Emmanuel, and B.G.H. Marius. 2015. Changes in physicochemical parameters during storage of the inflorescence sap derived from four coconut (Cocos nucifera L.) varieties. American Journal of Experimental Agriculture 5(4): 352–365.

Nwachukwu, I.N., V.I. Ibekwe, R.N. Nwabueze, and B.N. Anyanwu. 2006. Characterisation of palm wine yeast isolates for industrial utilization. African Journal Biotechnology 5: 1725–1728.

Odunfa, S.A. 1985. African fermented foods. In Microbiology of fermented foods, vol. 2, ed. B.J.B. Wood. London: Elsevier Applied Science.

Ogbulie, T.E., J.N. Ogbulie, and H.O. Njoku. 2007. Comparative study on the microbiology and shelf life stability of palm wine from Elaeis guineensis and Raphia hookeri obtained from Okigwe, Nigeria. African Journal Biotechnology 6: 914–922.

Ojimelukwe, P.C. 2000. Effect of preservation with Sacoglottis gabonensis on the biochemistry and sensory attributes of palm wine. Journal of Food Biochemistry 25: 411–424.

Okafor, N. 1975. Microbiology of Nigerian palm wine with particular reference to bacteria. Journal of Applied Microbiology 38(2): 81–88.

Okafor, N. 1977. The microbiological basis of a method for palm wine preservation. Journal of Applied Microbiology 43(1): 159–161.

Pandiselvam, R., S. Sunoj, M.R. Manikantan, A. Kothakota, and K.B. Hebbar. 2017. Application and kinetics of ozone in food preservation. Ozone Science and Engineering 39(2): 115–126.

Potter, N.N., and J.H. Hotchkiss. 2012. Food science, 5th ed. Berlin: Springer.

Redhead. J. 1989. Utilization of tropical foods: trees, In FAO food and nutrition paper no 47: 3. FAO, Rome, p. 52.

Ruzzin, J., Y. Lai, and J. Jensen. 2005. Consumption of carbohydrate solutions enhances energy intake without increased body weight and impaired insulin action in rat skeletal muscles. Fructose and sucrose solutions enhanced energy intake but did not increase body weight. Diabetes & Metabolism 31: 178–188.

Samarajeewa, U., D.T. Mathes, M.C.P. Wijeratne, and T. Warnakula. 1985. Effect of sodium metabisulphide on ethanol production in coconut inflorescence sap. Food Microbiology 2(1): 11–17.

Sanlibaba, P., N. Akkoc, and M. Akcelik. 2009. Identification and characterisation of antimicrobial activity of nisin a produced by lactococcus lactis subsp. lactis LL27. Czech. Journal of Food Science 27(1): 55–64.

Sanni, A.I. 1993. The need for process optimization of African fermented foods and beverages. International Journal of Food Microbiology 18: 85–95.

Sohn, M., and C.T. Ho. 1995. Ammonia generation during thermal degradation of amino acids. Journal of Agricultural and Food Chemistry 43(12): 3001–3003.

Tiepma, N.E.F., E.E. Zambou, E. Agbor, and M.F. Tchouanguep. 2013. Physicochemical changes of raffia sap (Raphia mambillensis) contents during spontaneous fermentation. African Journal of Biotechnology 12(41): 6013–6018.

Threlfall, R.T., and J.R. Morris. 2002. Using dimethyldicarbonate to minimize sulfur dioxide for prevention of fermentation from excessive yeast contamination in juice and semi sweet wine. Journal of Food Science 67(7): 2758–2762.

Trinidad, T.P., A.C. Mallillin, R.S. Sagum, and R.R. Encabo. 2010. Glycemic index of commonly consumed carbohydrate foods in the Philippines. Journal of Functional Foods 2: 271–274.

Tuley, P. 1994. African bass/piassava—A historical perspective. Principes 38(1): 36–46.

Ukhum, M.E., N.P. Okolie, and A.O. Oyerinde. 2005. Some mineral profile of fresh and bottles palm wine—A comparative study. African Journal Biotechnology 4: 829–832.

Wood, B. J. 2002. Insects on palms: FW Howard, D. Moore, RM Giblin-Davies, RG Abad; CABI Publishing, ISBN 0-85-199326-5.

Xia, Q., R. Li, S. Zhao, W. Chen, H. Chen, B. Xin, Y. Huang, and M. Tang. 2011. Chemical composition changes of post-harvest coconut inflorescence sap during natural fermentation. African Journal of Biotechnology 10(66): 14999–15005.
Funding
The authors declare that this study was not funded by any outside funding agency/institution.
Ethics declarations
Conflict of interest
The authors declare that they have no conflict of interest.
About this article
Cite this article
Hebbar, K.B., Pandiselvam, R., Manikantan, M.R. et al. Palm Sap—Quality Profiles, Fermentation Chemistry, and Preservation Methods. Sugar Tech 20, 621–634 (2018). https://doi.org/10.1007/s12355-018-0597-z
Received:

Accepted:

Published:

Issue Date:

DOI: https://doi.org/10.1007/s12355-018-0597-z
Keywords