Abstract
This article proposes a novel design of a disaster relief blood supply chain network with multiple echelons and multiple products. It incorporates: (1) the blood donors' behavior and preference for the selection of facilities where the blood donation takes place, (2) an estimating the quantity of the injured people under each disaster scenario, (3) the inherent uncertainty in input parameters and (4) the remaining capacity for satisfying the demand affected by the disruption in blood facilities (i.e., both blood collection and production centers). To incorporate the utility of blood collection facilities, a utility assessment approach, called Logit model, is developed, which measures the donors' preference. The disrupted capacity and the number of injured people under each disaster scenario are estimated based on the disaster severity, the distance from the disaster (particularly earthquake) epicenter and the civil infrastructure. The uncertainty of parameters (e.g., cost parameters as well as blood supply and demand) along with the disruption in blood facilities are two unavoidable concerns of disaster relief blood supply chain planning. Accordingly, to handle the parameters under mixed uncertainty, a new approach which is two-stage stochastic-robust is utilized. Finally, using real data of a case study in Iran, the presented formulation and its solution approach are examined. The obtained results demonstrate that the related managers should be aware of blood donors' behavior, injured people in disaster, and the effect of disruption in the blood supply chain network design. Moreover, when it comes to the uncertainty of parameters, the obtained results from the robust model overcome those of deterministic one. Finally, based on findings, applicable managerial insights are derived for the decision-makers in blood supply chain network design for disaster relief cases.
This is a preview of subscription content, log in to check access.
Access options
Buy single article
Instant access to the full article PDF.
US$ 39.95
Price includes VAT for USA
Subscribe to journal
Immediate online access to all issues from 2019. Subscription will auto renew annually.
US$ 99
This is the net price. Taxes to be calculated in checkout.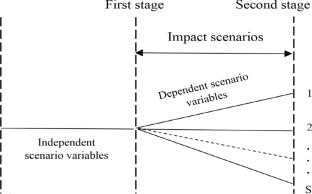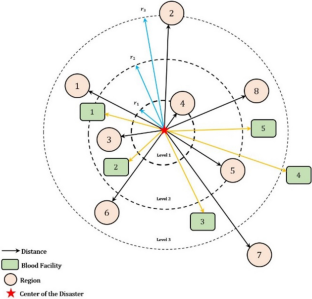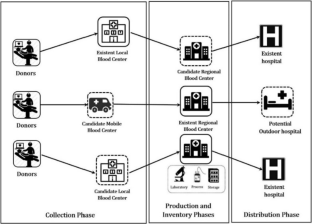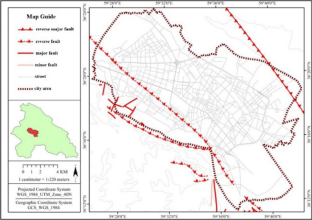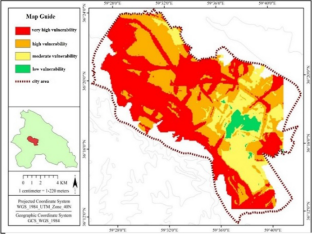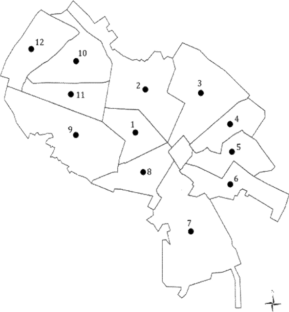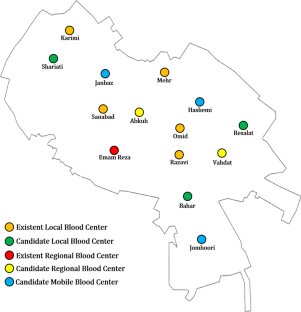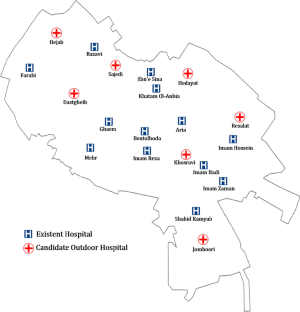 References
Abdulwahab U, Wahab MIM (2014) Approximate dynamic programming modeling for a typical blood platelet bank. Comput Ind Eng 78:259–270..

Alfonso Edgar, Augusto Vincent, Xie Xiaolan (2015) Mathematical programming models for annual and weekly bloodmobile collection planning. IEEE Trans Autom Sci Eng 12(1):96–105

Balcik B, Beamon BM (2008) Facility location in humanitarian relief. Int J Logist 11(2):101–121

Bashiri M, Shiri M, Bakhtiarifar MH (2015) A robust desirability-based approach to optimizing multiple correlated responses. Int J Indus Eng Prod Res 26(2):119–128

Beliën J, Forcé H (2012) Supply chain management of blood products: a literature review. Eur J Oper Res 217(1):1–16

Bertsimas D, Sim M (2003) Robust discrete optimization and network flows. Math Program 98(1–3):49–71

Bertsimas D, Sim M (2004) The price of robustness. Oper Res 52(1):35–53

Cetin E, Sarul LS (2009) A blood bank location model: a multiobjective approach. Eur J Pure Appl Math 2(1):112–124

Chester DK (1995) International Federation of Red Cross and Red Crescent Societies," World Disasters report 1994" (Book Review). Third World Plan Rev 17(3):357

Dillon M, Oliveira F, Abbasi B (2017) A two-stage stochastic programming model for inventory management in the blood supply chain. Int J Prod Econ 187:27–41

Duan Q, Liao TW (2014) Optimization of blood supply chain with shortened shelf lives and ABO compatibility. Int J Prod Econ 153(2014):113–129

Ensafian H, Yaghoubi S (2017) Robust optimization model for integrated procurement, production and distribution in platelet supply chain. Transp Res Part E Logist Transp Rev 103:32–55

Fahimnia B, Jabbarzadeh A, Ghavamifar A, Bell M (2017) Supply chain design for efficient and effective blood supply in disasters. Int J Prod Econ 183:700–709

Falasca M, Zobel CW (2011) A two-stage procurement model for humanitarian relief supply chains. J Humanit Logist Supply Chain Manag 1(2):151–169

Falasca M, Zobel CW, Cook D (2008) A decision support framework to assess supply chain resilience. In: Proceedings of the 5th international ISCRAM conference, pp 596–605

Ghandforoush Parviz, Sen Tarun K (2010) A DSS to manage platelet production supply chain for regional blood centers. Decis Support Syst 50(1):32–42

Gunpinar S, Centeno G (2015) Stochastic integer programming models for reducing wastages and shortages of blood products at hospitals. Comput Oper Res 54:129–141

Habibi-Kouchaksaraei M, Paydar MM, Asadi-Gangraj E (2018) Designing a bi-objective multi-echelon robust blood supply chain in a disaster. Appl Math Model 55:583–599

Haeri A, Hosseini-Motlagh S-M, Samani MRG, Rezaei M (2020) A mixed resilient-efficient approach toward blood supply chain network design. Int Trans Oper Res 27:1962–2001

Haijema R, van Dijk NM, van der Wal J (2017) Blood platelet inventory management. In: Boucherie R, van Dijk N (eds) Markov decision processes in practice. Springer, Cham, pp 293–317

Hosseini-Motlagh S-M, Samani MRG, Homaei S (2020a) Blood supply chain management: robust optimization, disruption risk, and blood group compatibility (a real-life case). J Ambient Intell Humaniz Comput 11(3):1085–1104

Hosseini-Motlagh S-M, Samani MRG, Cheraghi S (2020b) Robust and stable flexible blood supply chain network design under motivational initiatives. Soc Econ Plan Sci 70:100725

Hosseini-Motlagh S-M, Samani MRG, Saadi FA (2019) Strategic optimization of wheat supply chain network under uncertainty: a real case study. Oper Res. https://doi.org/10.1007/s12351-019-00515-y

Jabbarzadeh A, Fahimnia B, Seuring S (2014) Dynamic supply chain network design for the supply of blood in disasters: a robust model with real world application. Transp Res Part E Logist Transp Rev 70:225–244

Katsaliaki K, Mustafee N, Kumar S (2014) A game-based approach towards facilitating decision making for perishable products: an example of blood supply chain. Expert Syst Appl 41(9):4043–4059

La Torre D, Abdelaziz FB, Alaya H (2019) Dynamic programming and optimal control for vector-valued functions: a State-of-the-art review. RAIRO-Oper Res. https://doi.org/10.1051/ro/2019085

Nateghi-A F (2000) Disaster mitigation strategies in Tehran, Iran. Disaster Prev Manag 9(3):205

Nichols JM (2005) A major urban earthquake: planning for Armageddon. Landsc Urban Plan 73(2–3):136–154

Osorio AF, Brailsford SC, Smith HK (2015) A structured review of quantitative models in the blood supply chain: a taxonomic framework for decision-making. Int J Prod Res 53(24):7191–7212

Rahmani D, Mahoodian V (2017) Strategic and operational supply chain network design to reduce carbon emission considering reliability and robustness. J Clean Prod 149:607–620

Rajendran S, Ravindran AR (2017) Platelet ordering policies at hospitals using stochastic integer programming model and heuristic approaches to reduce wastage. Comput Ind Eng 110:151–164

Rajendran S, Ravindran AR (2019) Inventory management of platelets along blood supply chain to minimize wastage and shortage. Comput Ind Eng 130:714–730

Şahinyazan FG, Kara BY, Taner MR (2015) Selective vehicle routing for a mobile blood donation system. Eur J Oper Res 245(1):22–34

Salehi F, Mahootchi M, Husseini SMM (2019) Developing a robust stochastic model for designing a blood supply chain network in a crisis: a possible earthquake in Tehran. Ann Oper Res 283:679–703

Samani MRG, Hosseini-Motlagh S-M (2019) An enhanced procedure for managing blood supply chain under disruptions and uncertainties. Ann Oper Res 283:1413–1462

Samani MRG, Torabi SA, Hosseini-Motlagh S-M (2018) Integrated blood supply chain planning for disaster relief. Int J Disaster Risk Reduct 27:168–188

Samani MRG, Hosseini-Motlagh S-M, Ghannadpour S-F (2019) A multilateral perspective towards blood network design in an uncertain environment: methodology and implementation. Comput Ind Eng 130:450–471

Sha Yue, Huang Jun (2012) The multi-period location-allocation problem of engineering emergency blood supply systems. Syst Eng Procedia 5:21–28

Zahiri B, Pishvaee MS (2017) Blood supply chain network design considering blood group compatibility under uncertainty. Int J Prod Res 55(7):2013–2033

Zahiri B, Torabi SA, Mousazadeh M, Mansouri SA (2015) Blood collection management: methodology and application. Appl Math Model 39(23–24):7680–7696
Additional information
Publisher's Note
Springer Nature remains neutral with regard to jurisdictional claims in published maps and institutional affiliations.
About this article
Cite this article
Samani, M.R.G., Hosseini-Motlagh, S. A robust framework for designing blood network in disaster relief: a real-life case. Oper Res Int J (2020). https://doi.org/10.1007/s12351-020-00588-0
Received:

Revised:

Accepted:

Published:
Keywords
Blood supply chain

Disaster

Logit model

Disruption risk

Mixed uncertainty