Abstract
Ski injury is a rare event with 2‰ rate (2 injuries per 1000 skier days expected). Additionally, injuries are dispersed over a ski resort spatially and temporally, making it harder to predict where the injury will occur. In order to inspect ski-related injuries, we have developed a visual system which allows global and spatial inspection of ski lift transportation RFID data. To enrich the visual environment, we have embedded a predictive lasso regression model which predicts injury occurrence spatially and temporally over a ski resort with an AUC performance of 0.766. We propose the model which allows decision makers to make real-time decisions on allocation of rescue service capacities at a ski resort. Predictive model improves the models existing in literature as it works for various locations at a ski resort, and makes predictions of occurring injuries on an hourly basis.
This is a preview of subscription content, log in to check access.
Access options
Buy single article
Instant access to the full article PDF.
US$ 39.95
Price includes VAT for USA
Subscribe to journal
Immediate online access to all issues from 2019. Subscription will auto renew annually.
US$ 99
This is the net price. Taxes to be calculated in checkout.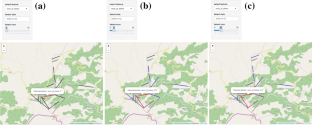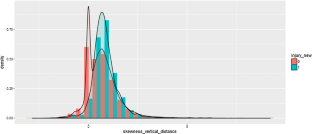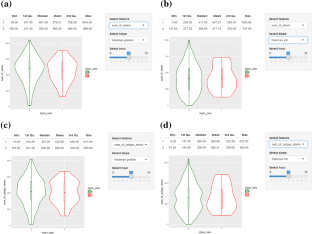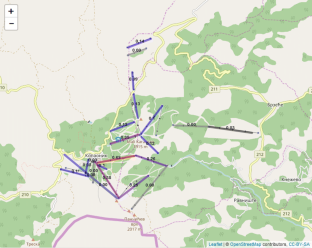 References
Bohanec M, Delibašić B (2015, May) Data-mining and expert models for predicting injury risk in ski resorts. In: International conference on decision support system technology. Springer, Cham, pp 46–60

Chang W, Cheng J, Allaire J, Xie Y, McPherson J (2015) Shiny: web application framework for R. R Package Version 0.11, 1

Cheng J, Xie Y (2016) leaflet: create interactive web maps with the JavaScript 'Leaflet' library. R Package Version 1.0, 1

Davis J, Goadrich M (2006, June) The relationship between precision-recall and ROC curves. In: Proceedings of the 23rd international conference on machine learning. ACM, pp 233–240

Delibašić B, Marković P, Delias P, Obradović Z (2017a) Mining skier transportation patterns from ski resort lift usage data. IEEE Trans Human Mach Syst 47(3):417–422

Delibašić B, Radovanović S, Jovanović M, Obradović Z, Suknović M (2017b) Ski injury predictive analytics from massive ski lift transportation data. Proc Inst Mech Eng Part P J Sports Eng Technol 232(3). https://doi.org/10.1177/1754337117728600

Delibašić B, Radovanović S, Jovanović M, Vukićević M, Suknović M (2017c) An investigation of human trajectories in ski resorts. In: International conference on ICT innovations. Springer, Cham, pp 130–139

D'Urso P, Massari R (2013) Fuzzy clustering of human activity patterns. Fuzzy Sets Syst 215:29–54

Friedman J, Hastie T, Tibshirani R (2000) Additive logistic regression: a statistical view of boosting (with discussion and a rejoinder by the authors). Ann Stat 28(2):337–407

Friedman J, Hastie T, Tibshirani R (2009) glmnet: Lasso and elastic-net regularized generalized linear models. R Package Version 1(4)

Grosjean P, Ibanez F, Etienne M (2014) Pastecs: Package for analysis of space-time ecological series. R Package Version 1-3

Hébert-Losier K, Holmberg HC (2013) What are the exercise-based injury prevention recommendations for recreational alpine skiing and snowboarding? Sports Med 43(5):355–366

Hume PA, Lorimer AV, Griffiths PC, Carlson I, Lamont M (2015) Recreational snow-sports injury risk factors and countermeasures: a meta-analysis review and Haddon matrix evaluation. Sports Med 45(8):1175–1190

James G, Witten D, Hastie T, Tibshirani R (2013) An introduction to statistical learning, vol 112. Springer, New York

Kalousis A, Prados J, Hilario M (2007) Stability of feature selection algorithms: a study on high-dimensional spaces. Knowl Inf Syst 12(1):95–116

King MA, Abrahams AS, Ragsdale CT (2014) Ensemble methods for advanced skier days prediction. Expert Syst Appl 41(4):1176–1188

Langran M, Selvaraj S (2004) Increased injury risk among first-day skiers, snowboarders, and skiboarders. Am J Sports Med 32(1):96–103

Murray S (2017) Interactive data visualization for the web: an introduction to designing with. O'Reilly Media Inc, Sebastopol

Poulhès A, Mirial P (2017) Dynaski, an agent-based model to simulate skiers in a ski area. Procedia Comput Sci 109:84–91

R Core Team (2014) R: A language and environment for statistical computing. R Foundation for Statistical Computing, Vienna

Raschner C, Platzer HP, Patterson C, Werner I, Huber R, Hildebrandt C (2012) The relationship between ACL injuries and physical fitness in young competitive ski racers: a 10-year longitudinal study. Br J Sports Med 46(15):1065–1071. https://doi.org/10.1136/bjsports-2012-091050

Ruedl G, Philippe M, Sommersacher R, Dünnwald T, Kopp M, Burtscher M (2014) Current incidence of accidents on Austrian ski slopes. Sportverletzung Sportschaden: Organ der Gesellschaft fur Orthopadisch-Traumatologische Sportmedizin 28(4):183–187

Ruedl G, Burtscher M, Wolf M, Ledochowski L, Bauer R, Benedetto KP, Kopp M (2015) Are self-reported risk-taking behavior and helmet use associated with injury causes among skiers and snowboarders? Scand J Med Sci Sports 25(1):125–130

Schamel G (2012) Weekend vs. midweek stays: modelling hotel room rates in a small market. Int J Hosp Manag 31(4):1113–1118

Schmitt KU, Hörterer N, Vogt M, Frey WO, Lorenzetti S (2016) Investigating physical fitness and race performance as determinants for the ACL injury risk in Alpine ski racing. BMC Sports Sci Med Rehabil 8(1):23

Shi Q, Abdel-Aty M (2015) Big data applications in real-time traffic operation and safety monitoring and improvement on urban expressways. Transp Res Part C: Emerg Technol 58:380–394

Tibshirani R (2011) Regression shrinkage and selection via the lasso: a retrospective. J R Stat Soc Ser B (Stat Methodol) 73(3):273–282

Vanat L (2017) International report on snow and mountain tourism: overview of the key industry figures for ski resorts 2017. http://www.vanat.ch/RM-world-report-2017-vanat.pdf. Accessed 1 Jan 2019

Venables WN, Ripley BD (2013) Modern applied statistics with S-PLUS. Springer, Berlin

Wei T, Simko V (2013) corrplot: Visualization of a correlation matrix. R Package Version 0.73 230(231):11

Wickham H (2016) ggplot2: Elegant graphics for data analysis. Springer, Berlin

Wolff FC (2014) Lift ticket prices and quality in French ski resorts: insights from a non-parametric analysis. Eur J Oper Res 237(3):1155–1164
Acknowledgements
We acknowledge the Ski resorts of Serbia and the Serbian mountaineer rescue service for providing data for this research.
Additional information
Publisher's Note
Springer Nature remains neutral with regard to jurisdictional claims in published maps and institutional affiliations.
About this article
Cite this article
Radovanovic, S., Delibasic, B., Suknovic, M. et al. Where will the next ski injury occur? A system for visual and predictive analytics of ski injuries. Oper Res Int J 19, 973–992 (2019). https://doi.org/10.1007/s12351-018-00449-x
Received:

Revised:

Accepted:

Published:

Issue Date:
Keywords
Ski injury prediction

Data visualization

Lasso logistic regression