Abstract
Problem structuring methods (PSMs) are a family of methods developed to support the process of group decision making, allowing stakeholders to understand a problem and commit to a consequent action. PSMs allow for the representation of a problem in a cognitively understandable way for participants. An experiment was conducted in four classrooms at an engineering college in Brazil in order to test the effect of the use of PSMs in the group decision-making process. Students were able to make suggestions for the implementation of an investment for the course in order to contribute to the training of top professionals. Then, a voting process was used to choose among the alternatives generated. Before the generation of alternatives, two groups applied the PSM: strategic options development and analysis and soft systems methodology. In two groups, no discussion was performed prior to the generation of alternatives. Four initial hypotheses were raised concerning the number of alternatives generated, the engagement of the participants, the consensus and approval based on the literature review. The results led to the contestation of some initial hypotheses, showing that, in addition to the collective understanding and learning regarding the problem, the choice of method and other aspects related to group characteristics have a strong influence on the decision process.
Access options
Buy single article
Instant access to the full article PDF.
US$ 39.95
Tax calculation will be finalised during checkout.
Subscribe to journal
Immediate online access to all issues from 2019. Subscription will auto renew annually.
US$ 79
Tax calculation will be finalised during checkout.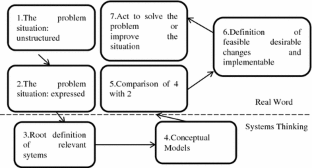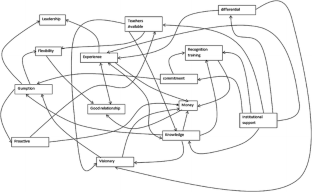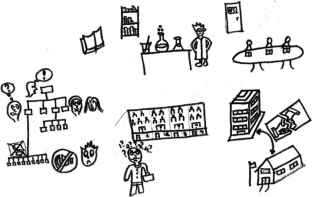 References
Ackermann F (1996) Participants' perceptions on the role of facilitators using group decision support systems. Group Decis Negot 5:93–112

Almeida AT (2013) Processo de Decisão nas Organizações: Construindo Modelos de Decisão Multicritério. Editora Atlas, São Paulo, p 2013

Bouyssou D, Marchant T, Pirlot M, Tsoukias A, Vincke P (2006) Evaluation and decision models with multiple criteria—stepping stones for the analyst. Operations Research. Springer

Checkland P, Tsouvalis C (1997) Reflecting on SSM: the link between root definitions and conceptual models. Syst Res Behav Sci 14(3):153–168

Checkland P (2001) Soft systems methodology. In: Rosenhead J, Mingers J (eds) Rational analysis for a problematic world revisited, 2nd edn. Wiley, Chichester

Cunha A, Morais D (2016) Analyzing the use of cognitive maps in an experiment on a group decision process. J Oper Res Soc 67(12):1459–1468

Cunha A, Silva Filho JL, Morais D (2016) Aggregation cognitive maps procedure for group decision analysis". Kybernetes 45(4):589–603

Dias LC, Clímaco JN (2005) Dealing with imprecise information in group multicriteria decisions: a methodology and a GDSS architecture. Eur J Oper Res 160(2):291–307

Eden C (1988) Cognitive mapping. Eur J Oper Res 36(1):1–13

Eden C (2004) Analyzing cognitive maps to help structure issues or problems. Eur J Oper Res 159(3):673–686

Farsari I, Butler RW, Szivas E (2011) Complexity in tourism policies: a cognitive mapping approach. Ann Tour Res 38(3):1110–1134

Franco L, Cushman M, Rosenhead J (2004) Project review and learning in the construction industry: embedding a problem structuring method within a partnership context. Eur J Oper Res 152(3):586–601

Friend J (2001) The strategic choice approach. In: Rosenhead J, Mingers J (eds) Rational analysis for a problematic world revisited, 2nd edn. Wiley, Chichester

Joldersma C, Roelofs E (2004) The impact of soft OR-methods on problem structuring. Eur J Oper Res 152(3):696–708

Keeney RL (1996) Value-focused thinking: identifying decision opportunities and creating alternatives. Eur J Oper Res 92(3):537–549

Labbouz S, Roy B, Diab Y, Christen M (2008) Implementing a public transport line: multi-criteria decision-making methods that facilitate concertation. Oper Res 8(1):5–31

Mingers J, Rosenhead J (2004) Problem structuring methods in action. Eur J Oper Res 152(3):530–554

Nakagawa Y, Shiroyama H, Kuroda K, Suzuki T (2010) Assessment of social implications of nanotechnologies in Japan: application of problem structuring method based on interview surveys and cognitive maps. Technol Forecast Soc Chang 77(4):615–638

Rosenhead J (1996) What's the problem? An introduction to problem structuring methods. Interfaces 26(6):117–131

Rosenhead J, Mingers J (2001) A new paradigm of analysis. In: Rosenhead J, Mingers J (eds) Rational analysis for a problematic world revisited, 2nd edn. Wiley, Chichester

Stamatopoulou E (2001) Distributed management and interchange of information in virtual engineering enterprises using the systemic methodology PSM. Oper Res 1(1):55–66

Tsotsolas N, Alexopoulos S (2017) Towards a holistic strategic framework for applying robust facilitated approaches in political decision making. Oper Res Int J. doi:10.1007/s12351-017-0295-8

White S (2009) Understanding problem structuring methods interventions. Eur J Oper Res 199(3):823–833
Acknowledgements
This study is part of a research program funded by the Brazilian Research Council (CNPq), to whom the authors are grateful.
About this article
Cite this article
Cunha, A., Morais, D. Problem structuring methods in group decision making: a comparative study of their application. Oper Res Int J 19, 1081–1100 (2019). https://doi.org/10.1007/s12351-017-0310-0
Received:

Revised:

Accepted:

Published:

Issue Date:
Keywords
Group decision

Problem structuring methods (PSM)

Experiment

Comparative analysis