Access options
Buy single article
Instant access to the full article PDF.
US$ 39.95
Tax calculation will be finalised during checkout.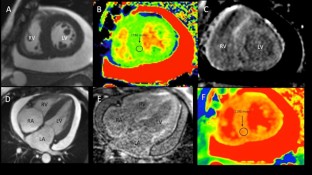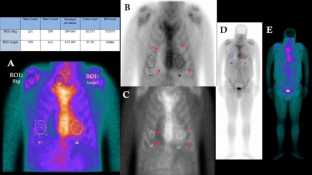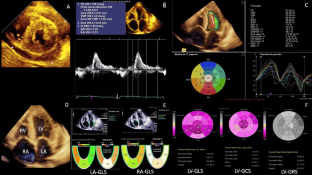 References
1.

Van Dalen BM, Soliman OI, Vletter WB, ten Cate FJ, Geleijnse ML. Insight into left ventricular function from the time course of regional and global rotation by speckle tracking echocardiography. Echocardiography 2009;26:371-7.

2.

Bokhari S, Castaño A, Pozniakoff T, Deslisle S, Latif F, Maurer MS. 99m Tc-Pyrophosphate scintigraphy for differentiating light-chain cardiac amyloidosis from the transthyretin-related familial and senile cardiac amyloidoses. Circ Cardiovasc Imaging 2013;6:195-201.

3.

Fontana M, Pica S, Reant P, Abdel-Gadir A, Treibel TA, Banypersad SM, et al. Prognostic value of late gadolinium enhancement cardiovascular magnetic resonance in cardiac amyloidosis. Circulation 2015;132:1570-9.
Disclosures
Erick Alexanderson-Rosas, Mara Escudero-Salamanca, Jesus A Garcia-Diaz, Ricardo Alvarez-Santana, Roberto Cano-Zarate, Julio Mamani-Tito, Isabel Carvajal-Juarez, Nilda Espinola-Zavaleta have no disclosure to declare.
Additional information
Publisher's Note
Springer Nature remains neutral with regard to jurisdictional claims in published maps and institutional affiliations.
Funding
No fundings.
About this article
Cite this article
Alexanderson-Rosas, E., Escudero-Salamanca, M., Garcia-Diaz, J.A. et al. Light-chain cardiac amyloidosis: A multimodality approach. J. Nucl. Cardiol. 27, 2432–2435 (2020). https://doi.org/10.1007/s12350-019-02017-y
Received:

Accepted:

Published:

Issue Date: