Abstract
Thrombotic thrombocytopenic purpura (TTP) is a serious hematologic disorder with a high rate of morbidity and mortality. We report here on the surgical and homological outcomes of laparoscopic splenectomy (LS) in a patient with refractory TTP. A 69-year-old Japanese woman was referred to our hospital because of purpura in the lower extremities. In addition to the marked thrombocytopenia, hemolytic anemia and progressive mental disorder were noted. The ADAMTS13 (a disintegrin and metalloprotease with thrombospondin type 1 motif 13) activity was undetectable and ADAMTS13 inhibitor was extremely increased. The diagnosis of TTP was made based on the clinical features and laboratory abnormalities. She received steroid-pulse therapy for 3 days, low-dose methylprednisolone continuous infusion and plasma exchange (PE) daily for 14 days. However, the patient was found to be refractory TTP to PE. The LS was performed at 15 days after diagnosis. The ADAMTS13 inhibitor was not detected after LS, and in addition, the platelet count had increased to over 100,000/mm3 on postoperative day 17. The patient remains in remission 24 months after surgery. The results of our case demonstrate that LS is a safe and reasonable treatment option for patients with TTP refractory to PE.
Access options
Buy single article
Instant access to the full article PDF.
USD 39.95
Price excludes VAT (USA)
Tax calculation will be finalised during checkout.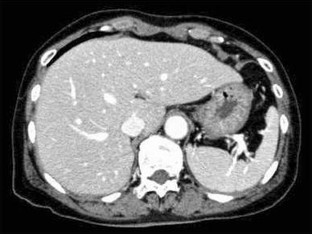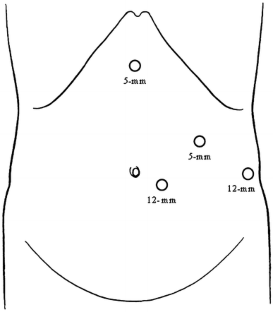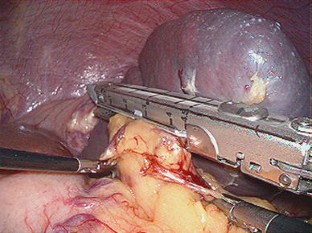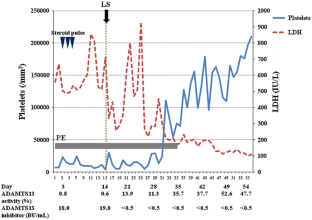 References
Moake JL. Thrombotic microangiopathies. N Engl J Med. 2002;347:589–600.

Furlan M, Robles R, Solenthaler M, Lammle B, et al. Acquired deficiency of von Willebrand factor-cleaving protease in a patient with thrombotic thrombocytopenic purpura. Blood. 1998;91:2839–46.

Zheng XL, Kaufman RM, Goodnough LT, Sadler JE, et al. Effect of plasma exchange on plasma ADAMTS13 metalloprotease activity, inhibitor level, and clinical outcome in patients with idiopathic and nonidiopathic thrombotic thrombocytopenic purpura. Blood. 2004;103:4043–9.

Rock GA, Shumak KH, Buskard NA, Blanchette VS, Kelton JG, Nair RC, et al. Comparison of plasma exchange with plasma infusion in the treatment of thrombotic thrombocytopenic purpura. Canadian Apheresis Study Group. N Engl J Med. 1991;325:393–7.

Habermalz B, Sauerland S, Decker G, Delaitre B, Gigot JF, Leandros E, et al. Laparoscopic splenectomy: the clinical practice guidelines of the European association for endoscopic surgery (EAES). Surg Endosc. 2008;22:821–48.

Kappers-Klunne MC, Wijermans P, Fijnheer R, Croockewit AJ, van der Holt B, de Wolf JT, et al. Splenectomy for the treatment of thrombotic thrombocytopenic purpura. Br J Haematol. 2005;130:768–76.

Outschoorn UM, Ferber A. Outcomes in the treatment of thrombotic thrombocytopenic purpura with splenectomy: a retrospective cohort study. Am J Hematol. 2006;81:895–900.

Dubois L, Gray DK. Case series: splenectomy: does it still play a role in the management of thrombotic thrombocytopenic purpura? Can J Surg. 2010;53:349–55.

Mant MJ, Turner AR, Bruce D, Ritchie C, Larratt LM, et al. Splenectomy during partial remission in thrombotic thrombocytopenic purpura with prolonged plasma exchange dependency. Am J Hematol. 1999;62:56–7.

Schwartz J, Eldor A, Szold A. Laparoscopic splenectomy in patients with refractory or relapsing thrombotic thrombocytopenic purpura. Arch Surg. 2001;136:1236–8.

Aqui NA, Stein SH, konkle BA, Abrams CS, Strobl FJ, et al. Role of splenectomy in patients with refractory or relapsed thrombotic thrombocytopenic purpura. J Clin Apher. 2003;18:51–4.

Tsai HM, Lian EC. Antibodies to von Willebrand factor-cleaving protease in acute thrombotic thrombocytopenic purpura. N Engl J Med. 1998;339:1585–94.
Acknowledgments
The authors would like to thank Dr Mihoko Yamashita, MD and Prof. Yoji Ishida for helpful discussions.
Disclosures
Conflict of Interest: Akira Umemura and co-authors have no conflict of interest.
Human/Animal Rights: All procedures followed were in accordance with the ethical standards of the responsible committee on human experimentation (institutional and national) and with the Helsinki Declaration of 1975, as revised in 2008(5).
Informed Consent: Informed consent was obtained from all patients for being included in the study.
About this article
Cite this article
Umemura, A., Sasaki, A., Nitta, H. et al. Laparoscopic splenectomy for the treatment of refractory thrombotic thrombocytopenic purpura. Clin J Gastroenterol 6, 420–423 (2013). https://doi.org/10.1007/s12328-013-0419-5
Received:

Accepted:

Published:

Issue Date:

DOI: https://doi.org/10.1007/s12328-013-0419-5
Keywords
Thrombotic thrombocytopenic purpura

Plasma exchange

Laparoscopic splenectomy

A disintegrin and metalloprotease with thrombospondin type 1 motif 13