Abstract
Alpha-mannosidosis is a rare lysosomal storage disorder that generally presents in early childhood. It is a progressive, highly heterogeneous disease that is difficult to recognize, and a diagnosis is usually reached after referrals to multiple specialists. It is important to understand the challenges faced by patients and their caregiver up to and after a diagnosis of alpha-mannosidosis. In this report, we describe the process of alpha-mannosidosis diagnosis and treatment from the caregivers' and physicians' perspectives. For the caregivers' perspective, the mothers of two patients with alpha-mannosidosis ('Adele' aged 35 years and 'Amedeo' aged 40 years) were interviewed in their homes in Italy, and anonymized transcripts were used to describe their experiences. Adele lived in a large city with access to hospitals and specialized centers and was diagnosed with alpha-mannosidosis before 3 years of age. Amedeo was from a small village and was diagnosed when he was 10–11 years old. In both cases, their mothers sought help from pediatricians and other specialists for recurrent infections and delayed speech and motor development in the first years of their lives, but diagnosis was delayed. Although the diagnostic pathway was concerning and frustrating for her mother, Adele was able to live at home and receive multidisciplinary care and psychosocial support locally, but the transition from pediatric to adult services was difficult. She is currently waiting for access to enzyme replacement therapy. Amedeo had to travel widely and frequently to receive a diagnosis and access supportive treatment. The cumulative morbidity resulting from the delays and poor access to care necessitated long-term residential care. From the physicians' perspective, greater awareness of alpha-mannosidosis is required among healthcare professionals and more support is needed for patients and caregivers, particularly those living in rural areas or small centers.
Access options
Buy single article
Instant access to the full article PDF.
USD 39.95
Price includes VAT (USA)
Tax calculation will be finalised during checkout.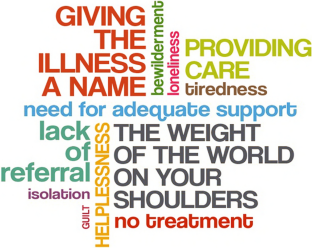 References
1.

Malm D, Nilssen Ø. Alpha-mannosidosis. In: Adam MP, Ardinger HH, Pagon RA, Wallace SE, Bean LJH, Stephens K, editors. GeneReviews®. Seattle (WA): University of Washington; 2001.

2.

Malm D, Nilssen Ø. Alpha-mannosidosis. Orphanet J Rare Dis. 2008;3:21.

3.

Adam J, Malone R, Lloyd S, Lee J, Hendriksz CJ, Ramaswami U. Disease progression of alpha-mannosidosis and impact on patients and carers—a UK natural history survey. Mol Genet Metab Rep. 2019;20:100480.

4.

Beck M, Olsen KJ, Wraith JE, et al. Natural history of alpha mannosidosis a longitudinal study. Orphanet J Rare Dis. 2013;8:88.

5.

Malm D, Riise Stensland HM, Edvardsen O, Nilssen O. The natural course and complications of alpha-mannosidosis—a retrospective and descriptive study. J Inherit Metab Dis. 2014;37(1):79–82.

6.

Finocchiaro D, Rastelletti I, De-Almeida J, Lloyd S, Gupta P. A systematic review of the epidemiology of alpha-mannosidosis [abstract PSY26]. Value Health. 2018;21:S249.

7.

Lehalle D, Colombo R, O'Grady M, et al. Hearing impairment as an early sign of alpha-mannosidosis in children with a mild phenotype: report of seven new cases. Am J Med Genet A. 2019;179(9):1756–63.

8.

Wiesinger T, Schwarz M, Mechtler TP, Liebmann-Reindl S, Streubel B, Kasper DC. α-Mannosidosis—an underdiagnosed lysosomal storage disease in individuals with an "MPS-like" phenotype. Mol Genet Metab. 2020;130(2):149–52.

9.

Guffon N, Tylki-Szymanska A, Borgwardt L, et al. Recognition of alpha-mannosidosis in paediatric and adult patients: presentation of a diagnostic algorithm from an international working group. Mol Genet Metab. 2019;126(4):470–4.

10.

Zielonka M, Garbade SF, Kolker S, Hoffmann GF, Ries M. Ultra-orphan lysosomal storage diseases: a cross-sectional quantitative analysis of the natural history of alpha-mannosidosis. J Inherit Metab Dis. 2019;42(5):975–83.

11.

European Medicines Agency. Lamzede (velmanase alfa) [summary of product characteristics]. 2018. https://www.ema.europa.eu/en/medicines/human/EPAR/lamzede. Accessed March 16, 2020.

12.

Harmatz P, Cattaneo F, Ardigo D, et al. Enzyme replacement therapy with velmanase alfa (human recombinant alpha-mannosidase): novel global treatment response model and outcomes in patients with alpha-mannosidosis. Mol Genet Metab. 2018;124(2):152–60.

13.

Borgwardt L, Guffon N, Amraoui Y, et al. Efficacy and safety of velmanase alfa in the treatment of patients with alpha-mannosidosis: results from the core and extension phase analysis of a phase III multicentre, double-blind, randomised, placebo-controlled trial. J Inherit Metab Dis. 2018;41(6):1215–23.

14.

Borgwardt L, Lund A, Amraoui Y, et al. Long-term enzyme replacement therapy with velmanase alfa (human recombinant alpha-mannosidase) slows disease progression in adult patients suffering from alpha-mannosidosis [abstract 39]. Mol Genet Metab. 2017;120:S30.

15.

Lund AM, Borgwardt L, Cattaneo F, et al. Comprehensive long-term efficacy and safety of recombinant human alpha-mannosidase (velmanase alfa) treatment in patients with alpha-mannosidosis. J Inherit Metab Dis. 2018;41(6):1225–33.

16.

Phillips D, Hennermann JB, Tylki-Szymanska A, et al. Use of the Bruininks-Oseretsky test of motor proficiency (BOT-2) to assess efficacy of velmanase alfa as enzyme therapy for alpha-mannosidosis. Mol Genet Metab Rep. 2020;23:100586.

17.

Regulation (EC) No 726/2004 of the European Parliament and of the Council of 31 March 2004 laying down Community procedures for the authorisation and supervision of medicinal products for human and veterniary use and establishing a European Medicines Agency, Article 83 (2004).

18.

Gelb MH. Newborn screening for lysosomal storage diseases: methodologies, screen positive rates, normalization of datasets, second-tier tests, and post-analysis tools. Int J Neonatal Screen. 2018;4(3):23.

19.

Kumar AB, Hong X, Yi F, Wood T, Gelb MH. Tandem mass spectrometry-based multiplex assays for alpha-mannosidosis and fucosidosis. Mol Genet Metab. 2019;127(3):207–11.
Acknowledgements
We thank the patients and their families for being involved in these interviews.
Funding:
The interviews described in this report were conducted by ELMA Research with funding from Chiesi Farmaceutici S.p.A. The journal's Rapid Service Fee was also funded by Chiesi Farmaceutici S.p.A.
Medical Writing and Editorial Assistance:
Editorial assistance in the preparation of this article was provided by Marion Barnett and Joanne Dalton on behalf of Springer Healthcare Communications. Support for this assistance was funded by Chiesi Farmaceutici S.p.A.
Authorship:
All named authors meet the International Committee of Medical Journal Editors (ICMJE) criteria for authorship for this article, take responsibility for the integrity of the work as a whole, and have given their approval for this version to be published.
Prior Presentation:
Previously presented at the Society for the Study of Inborn Errors of Metabolism (SSIEM) Annual Symposium, 3–6 September 2019, Rotterdam, The Netherlands.
Disclosures:
Rossana Rocco and Silvia Rossi are employees of Chiesi Farmaceutici; Ludovico L. Sicignano, Elena Verrecchia, Gabriella Silvestri, Maria Grazia Massaro and Raffaele Manna have nothing to disclose.
Compliance with Ethics Guidelines:
The patients and their families provided their informed consent to participate in the interviews described in this report, and for their responses to be published.
Data Availability:
Data sharing is not applicable to this article as no datasets were generated or analyzed during the current study.
About this article
Cite this article
Verrecchia, E., Sicignano, L.L., Massaro, M.G. et al. Caregivers' and Physicians' Perspectives on Alpha-Mannosidosis: A Report from Italy. Adv Ther 38, 1–10 (2021). https://doi.org/10.1007/s12325-020-01574-w
Received:

Accepted:

Published:

Issue Date:
Keywords
Alpha-mannosidosis

Enzyme replacement therapy

Lysosomal storage disorder

Recombinant human alpha-mannosidase

Velmanase alfa