Abstract
Introduction
The ALGA study explored adherence of Spanish treatment centers to the Sociedad Española de Oncología Médica (SEOM) treatment algorithm for oncology patients with hyponatremia that requires treatment as the main cause of hospitalization, and evaluated the impact of adherence to this algorithm on patient outcomes.
Methods
This retrospective study recruited patients aged at least 18 years with cancer, treated for at least one episode of hyponatremia secondary to the syndrome of inappropriate antidiuretic hormone secretion (SIADH). The primary outcome was the proportion of patients whose treatment adhered to the SEOM algorithm, evaluated using a pre-defined decision tree. Secondary outcomes included length of hospitalization, and time to serum sodium level improvement. Perceived center adherence to the SEOM algorithm was also assessed.
Results
Seventy patients from four treatment centers were included. Twenty (28.6%; 95% confidence interval [CI] 18.0, 39.2) patients on hyponatremia treatment adhered to the SEOM algorithm, with a perceived adherence of 51.0–75.0%. Algorithm adherence in candidates for chemotherapy was 36.4% (n = 8) versus 25.0% (n = 12) for non-candidates for chemotherapy. Median time to serum sodium level improvement in patients managed adherently was 80.5 h (95% CI 38.3, 331.4) versus 134.6 h (33.2, 444.9) in patients managed non-adherently. Median time to hospital discharge was 16.5 days (95% CI 8.0, 27.0) in patients managed adherently versus 9.5 days (7.0, 22.0) in patients managed non-adherently.
Conclusion
In Spanish centers, the SEOM algorithm was adhered to in less than one-third of patients, in contrast to higher levels of perceived adherence. This requires further investigation; however, algorithm use could require further clarification, especially in non-candidates for chemotherapy.
Plain Language Summary
Low levels of sodium in the blood occur in almost half of patients with cancer who are hospitalized. In some patients, this may be fatal. A care pathway was developed by the Sociedad Española de Oncología Médica in 2014 to support doctors in providing the best care for these patients. Clinical records for 70 patients with cancer at four Spanish hospitals were reviewed to determine whether treatment was given according to the care pathway. Less than one-third of patients were found to have been treated according to the pathway. Patients receiving chemotherapy were more likely to have been treated according to the pathway; however, doctors believed that more patients were treated in line with the pathway. In general, health outcomes were similar for those patients treated according to and not treated according to the pathway. The difference between doctors' belief that the pathway was followed when it might not have been needs to be examined further, say the authors. They suggest several reasons for the difference. The doctor providing feedback on whether the patient was treated according to the pathway may not have been the only doctor involved in a patient's care and may not have been aware of all the treatment choices made. Lack of clarity within the pathway may have led doctors to believe that it was being followed more often than it was. Importantly, a doctor's judgment may need to override pre-defined pathways in some situations to achieve the best outcome for the patient.
Access options
Buy single article
Instant access to the full article PDF.
US$ 39.95
Tax calculation will be finalised during checkout.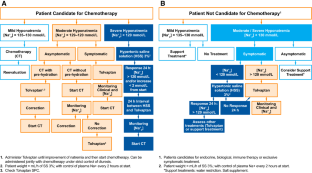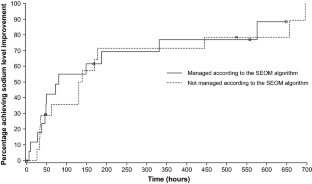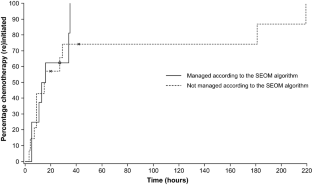 Acknowledgements
Funding
The study was fully funded by Otsuka Pharmaceutical Europe Ltd. The Rapid Service Fee was also funded by Otsuka Pharmaceutical Europe Ltd.
Medical Writing and Editorial Assistance
Assistance in drafting the manuscript under the direction of the authors, and editorial support throughout its development, was provided by Annie Rowe, PhD, for Cello Health MedErgy, and funded by Otsuka Pharmaceutical Europe Ltd.
Authorship
All named authors meet the International Committee of Medical Journal Editors (ICMJE) criteria for authorship for this article, take responsibility for the integrity of the work as a whole, and have given their approval for this version to be published.
Authorship Contributions
Conception: FH, AM, RL, DP. Study design and conduct: FH, AM, RL, DP. Data acquisition: FH, AM, RL, DP. Analysis and interpretation: FH, AM, RL, DP. Writing: FH, AM, RL, AG, DP.
Disclosures
Fernando Henao and Ramón de las Peñas have nothing to disclose. Aranzazu Manzano has received speaking fees from Sanofi, AstraZeneca and LeoPharma. Rafael Lopez Lopez has received honoraria for participation in Advisory Boards from Roche, AstraZeneca, Merck, Merck Sharp & Dohme, Bayer, Bristol-Myers Squibb, Novartis, Janssen, Lilly, Pfizer, and Leo Pharma; travel and accommodation costs and expenses from PharmaMar, Roche, Bristol-Myers Squibb, and Pierre Fabre; research funding from Roche and Merck; and is a co-founder and shareholder in Nasasbiotech, S.L., Mtrap Inc. Ana Luisa Gobartt is an employee of Otsuka Pharmaceuticals. Ramón de las Peñas.
Compliance with Ethics Guidelines
The study was performed in accordance with the Declaration of Helsinki, International Conference on Harmonisation Good Clinical Practice, and applicable legislation on non-interventional studies. The final study protocol had to be approved or given a favorable opinion in writing by the following ethics committees (or associated medical center, if required by local regulations): Galician Health Service—Department of Health; Government of Spain, Ministry of Health, Social Services and Equality—AEMPS; Clinico San Carlos; Consorci Hospitalari Provincial de Castellon; Hospital Virgen Macarena. Patients were required to give informed written consent for retrospective data collection, unless oral consent was permitted by local regulations, or the patient was untraceable or deceased.
Data Availability
The datasets generated during and/or analyzed during the current study are available from Otsuka Pharmaceutical Europe Ltd on reasonable request.
Electronic Supplementary Material
Below is the link to the electronic supplementary material.
About this article
Cite this article
Henao, F., Manzano, A., Lopez Lopez, R. et al. Adherence to the Sociedad Española de Oncología Médica (SEOM) Algorithm for the Treatment of Hyponatremia in Oncology Patients in Spain: The ALGA Study. Adv Ther 38, 290–303 (2021). https://doi.org/10.1007/s12325-020-01532-6
Received:

Accepted:

Published:

Issue Date:
Keywords
Cancer

Chemotherapy

Hyponatremia

Oncology

Supportive care

Tolvaptan

Treatment algorithm