Abstract
Introduction
Prior to registration, no clinical trial evaluating safety and tolerability of Zolafren® (Adamed Sp. z o.o., Czosnów, Poland), a generic olanzapine formulation, had been performed. Therefore, the aim of this post-authorization safety study (PASS) was to evaluate the safety and tolerability of Zolafren in patients with bipolar disorder (BD).
Methods
Adverse events (AEs) associated with the use of Zolafren were recorded in a PASS, in an open-label, non-randomized, multicenter observational study involving 20,698 outpatients with BD.
Results
Zolafren was used in both monotherapy (82.8%) and polytherapy (17.2%) at a mean dose of 12.1 ± 4.2 mg. The most commonly used formulation was coated tablets (70.9%). Orally dissolving tablets (19.7%) and hard capsules (9.4%) were less commonly used. During a period of 171 ± 47 days of exposure to Zolafren, 5883 AEs were reported in 2138 patients (10.3% of the study population). None of the reported AEs were severe. Zolafren-associated AEs were the reason for discontinuation in 43 patients and the reason for dose reduction in a further 762 patients. The most common AE was weight gain (by 1.6 ± 3.3 kg) which was considered unrelated to the dose of Zolafren. During follow-up, the percentage of patients with very good tolerance with Zolafren increased from 44.4% to 59.8%. The percentage of patients who had confidence in Zolafren also increased.
Conclusion
The results of this PASS support the safety of Zolafren use and indicate a high tolerance in patients treated for BD.
Funding
Adamed Sp. z o.o., Czosnów, Poland.
This is a preview of subscription content, log in to check access.
Access options
Buy single article
Instant access to the full article PDF.
US$ 39.95
Price includes VAT for USA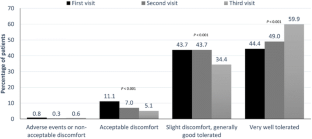 References
1.

Fountoulakis KN, Kelsoe JR, Akiskal H. Receptor targets for antidepressant therapy in bipolar disorder: an overview. J Affect Disord. 2012;138:222–38.

2.

McCormack PL, Wiseman LR. Olanzapine: a review of its use in the management of bipolar I disorder. Drugs. 2004;64:2709–26.

3.

Kennedy JS, Bymaster FP, Schuh L, et al. A current review of olanzapine's safety in the geriatric patient: from pre-clinical pharmacology to clinical data. Int J Geriatr Psychiatry. 2001;16(Suppl 1):S33–61.

4.

The ICD-10 Classification of Mental and Behavioural Disorders. Clinical descriptions and diagnostic guidelines. Wold Health Organization, Geneva; 1992. http://www.who.int/classifications/icd/en/bluebook.pdf.

5.

Obesity: preventing and managing the global epidemic. Report of WHO Consultation on Obesity. Geneva, 3–5 June 1997 WHO/NUT/NCD, Geneva; 1998.

6.

The International Diabetes Federation (IDF) consensus worldwide definition of the metabolic syndrome. Berlin; 2005. www.idf.org.

7.

Gómez JC, Sacristán JA, Hernández J, et al. The safety of olanzapine compared with other antipsychotic drugs: results of an observational prospective study in patients with schizophrenia (EFESO Study). Pharmacoepidemiologic Study of Olanzapine in Schizophrenia. J Clin Psychiatry. 2000;61:335–43.

8.

Tohen M, Calabrese JR, Sachs GS, et al. Randomized, placebo-controlled trial of olanzapine as maintenance therapy in patients with bipolar I disorder responding to acute treatment with olanzapine. Am J Psychiatry. 2006;163:247–56.

9.

Olszanecka-Glinianowicz M. Safety and tolerance of generic olanzapine formulation (Zapilux®) in therapy of patients with schizophrenia—results of a post-marketing, non-randomized, non-interventional, multicenter survey in outpatient treatment. Problemy Medycyny Rodzinnej. 2012;14:5–16.

10.

Parsons B, Allison DB, Loebel A, et al. Weight effects associated with antipsychotics: a comprehensive database analysis. Schizophr Res. 2009;110:103–10.

11.

Dittmann RW, Meyer E, Freisleder FJ, et al. Effectiveness and tolerability of olanzapine in the treatment of adolescents with schizophrenia and related psychotic disorders: results from a large, prospective, open-label study. J Child Adolesc Psychopharmacol. 2008;18:54–69.

12.

Moteshafi H, Zhornitsky S, Brunelle S, Stip E. Comparing tolerability of olanzapine in schizophrenia and affective disorders: a meta-analysis. Drug Saf. 2012;35:819–36.

13.

Zajecka JM, Weisler R, Sachs G, Swann AC, Wozniak P, Sommerville KW. A comparison of the efficacy, safety, and tolerability of divalproex sodium and olanzapine in the treatment of bipolar disorder. J Clin Psychiatry. 2002;63:1148–55.

14.

Niufan G, Tohen M, Qiuqing A, et al. Olanzapine versus lithium in the acute treatment of bipolar mania: a double-blind, randomized, controlled trial. J Affect Disord. 2008;105:101–8.

15.

Milano W, Grillo F, Del Mastro A, et al. Appropriate intervention strategies for weight gain induced by olanzapine: a randomized controlled study. Adv Ther. 2007;24:123–34.

16.

Hägg S, Joelsson L, Mjörndal T, Spigset O, Oja G, Dahlqvist R. Prevalence of diabetes and impaired glucose tolerance in patients treated with clozapine compared with patients treated with conventional depot neuroleptic medications. J Clin Psychiatry. 1998;59:294–9.

17.

Henderson DC, Daley TB, Kunkel L, Rodrigues-Scott M, Koul P, Hayden D. Clozapine and hypertension: a chart review of 82 patients. J Clin Psychiatry. 2004;65:686–9.

18.

Rawlins MD. Clinical pharmacology. Adverse reactions to drugs. Br Med J (Clin Res Ed). 1981;282:974–6.
Acknowledgments
This study and the associated article processing charges study were funded by the pharmaceutical company Adamed Sp. z o.o (Grant No AMD/ZOL/2011/013). The study was organized by Europharma Rachtan Co. Ltd., which provided assistance in the field of medical services (http://www.europharma.edu.pl/eng/). Europharma Rachtan Co. Ltd. designed the study and are the copyright holders. The authors thank Mike Smertka, MD, Ph.D. for his invaluable editorial help during the preparation of this manuscript. All named authors meet the International Committee of Medical Journal Editors (ICMJE) criteria for authorship for this manuscript, take responsibility for the integrity of the work as a whole, and have given final approval for the version to be published.
Conflict of interest
Jerzy Chudek received honorarium for the manuscript preparation. Magdalena Olszanecka-Glinianowicz received honorarium for design of the study. Agnieszka Almgren-Rachtan is employed by Europharma Rachtan Co. Ltd. (Director of the Department of Pharmacovigilance). Tomasz Gabryelewicz declares no conflict of interest.
Compliance with ethics guidelines
According to the Polish law, post-authorization safety studies are not medical experiments and do not require either Bioethical Committee approval or the need to obtain informed consent from the patients for inclusion. As such, this study did not require ethical approval and it was not necessary to obtain informed consent from patients for inclusion in this study.
Electronic supplementary material
Below is the link to the electronic supplementary material.
About this article
Cite this article
Chudek, J., Olszanecka-Glinianowicz, M., Almgren-Rachtan, A. et al. Evaluation of the Safety Profile of Zolafren®, a Generic Olanzapine Formulation, in Patients with Bipolar Disorder: A Post-Authorization Safety Study. Adv Ther 32, 418–428 (2015). https://doi.org/10.1007/s12325-015-0210-8
Received:

Published:

Issue Date:
Keywords
Adverse reactions

Bipolar disorder

Olanzapine generic

Psychiatry

Safety

Tolerability

Zolafren