Abstract
Background
The aim of this study is to conduct a systematic review of clinical outcomes and complications of modular neck THA among Italian cohorts.
Methods
Only reviewed publications focused on Italian cohort patients in English language were considered for inclusion. Studies were included if they involved patients who underwent total hip replacement surgery with modular necks, and reported aetiology or survival rate or bone stability or clinical scores or complications.
Results
The studies included in our search reported data on 3714 patients and 3856 hips. Most of the studies were from high-volume surgery centres. The most frequent diagnosis was osteoarthritis that occurred in 2910 cases (75.9%). The average survival rate and average bone stability were 97.20% and 99.37%, respectively. The average HHS improved from 42.1 prior to surgery to 89.52 after surgery. Studies included in our search reported 40 complications. The most frequently reported complication was dislocation (40%).
Conclusion
This review showed excellent survival rate and bone stability and good clinical outcomes in Italian cohort patients treated with modular neck THA, and these clinical results are comparable with international cohort rates. This review suggests that modular implants represent a very satisfying choice when practised by expert orthopaedic joint surgeons.
This is a preview of subscription content, log in to check access.
Access options
Buy single article
Instant access to the full article PDF.
US$ 39.95
Price includes VAT for USA
Subscribe to journal
Immediate online access to all issues from 2019. Subscription will auto renew annually.
US$ 99
This is the net price. Taxes to be calculated in checkout.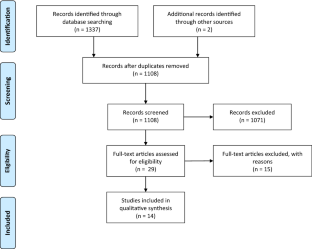 References
1.

Walker JA (2010) Total hip replacement: improving patients' quality of life. Nurs Stand 24:51–57. https://doi.org/10.7748/ns2010.02.24.23.51.c7552 (quiz 58)

2.

Ibrahim MS, Raja S, Haddad FS (2013) Acetabular impaction bone grafting in total hip replacement. Bone Joint J 95-B:98–102. https://doi.org/10.1302/0301-620X.95B11.32834

3.

Ceretti M, Falez F (2016) Modular titanium alloy neck failure in total hip replacement: analysis of a relapse case. SICOT J 2:20. https://doi.org/10.1051/sicotj/2016009

4.

Goyal N, Hozack WJ (2010) Neck-modular femoral stems for total hip arthroplasty. Surg Technol Int 20:309–313

5.

Pallini F, Cristofolini L, Traina F, Toni A (2007) Modular hip stems: determination of disassembly force of a neck-stem coupling. Artif Organs 31:166–170. https://doi.org/10.1111/j.1525-1594.2007.00359.x

6.

Traina F, De Clerico M, Biondi F, Pilla F, Tassinari E, Toni A (2009) Sex differences in hip morphology: is stem modularity effective for total hip replacement? J Bone Joint Surg Am 91(Suppl 6):121–128. https://doi.org/10.2106/JBJS.I.00533

7.

De Fine M, Romagnoli M, Toscano A, Bondi A, Nanni M, Zaffagnini S (2017) Is there a role for femoral offset restoration during total hip arthroplasty? A systematic review. Orthop Traumatol Surg Res 103:349–355. https://doi.org/10.1016/j.otsr.2016.12.013

8.

Osman K, Panagiotidou AP, Khan M, Blunn G, Haddad FS (2016) Corrosion at the head-neck interface of current designs of modular femoral components: essential questions and answers relating to corrosion in modular head-neck junctions. Bone Joint J 98-B:579–584. https://doi.org/10.1302/0301-620X.98B5.35592

9.

Ellman MB, Levine BR (2013) Fracture of the modular femoral neck component in total hip arthroplasty. J Arthroplasty 28(196):e191–e195. https://doi.org/10.1016/j.arth.2011.05.024

10.

Toni A, Sudanese A, Paderni S, Guerra E, Bianchi G, Antonietti B, Giunti A (2001) Cementless hip arthroplasty with a modular neck. Chir Organi Mov 86:73–85

11.

Capanna R, Biagini R, Ruggieri P, Bettelli G, Campanacci M (1985) The Rizzoli Orthopedic Institute modular-type prosthesis for the proximal femur; preliminary results. Chir Organi Mov 70:45–51

12.

Toni A, Giardina F, Guerra G, Sudanese A, Montalti M, Stea S, Bordini B (2017) 3rd generation alumina-on-alumina in modular hip prosthesis: 13 to 18 years follow-up results. Hip Int 27:8–13. https://doi.org/10.5301/hipint.5000429

13.

Cristante L, Herrmann HD (1994) Surgical management of intramedullary spinal cord tumors: functional outcome and sources of morbidity. Neurosurgery 35:69–74 (discussion 74–66)

14.

Chillemi M, Placella G, Caraffa A, Cerulli G, Antinolfi P (2017) Serologic and radiographic outcome of total hip arthroplasty with CoCr modular neck at mid-term follow-up. Musculoskelet Surg 101:51–58. https://doi.org/10.1007/s12306-016-0429-9

15.

Bellomo F, Bertignone L, Morino L, Milano P, Schiavone E, Barale M (2002) MP-Link cementless distal fixation modular prosthesis for revision total hip arthroplasty. J Orthop Traumatol 2:121–124. https://doi.org/10.1007/s101950200011

16.

Antonietti B, Paderni S, Sama D, Comitini V, Sudanese A (2003) Anatomic cementless total hip arthroplasty with ceramic bearings and modular necks: 3 to 5 years follow-up. Chir Organi Mov 88:259–265

17.

Benazzo F, Cuzzocrea F, Stroppa S, Ravasi F, Dalla Pria P (2007) Modular stems in DDH. Hip Int 17(Suppl 5):S138–S141

18.

Benazzo F, Rossi SM, Cecconi D, Piovani L, Ravasi F (2010) Mid-term results of an uncemented femoral stem with modular neck options. Hip Int 20:427–433

19.

Traina F, De Fine M, Tassinari E, Sudanese A, Calderoni PP, Toni A (2011) Modular neck prostheses in DDH patients: 11-year results. J Orthop Sci 16:14–20. https://doi.org/10.1007/s00776-010-0018-y

20.

Bistolfi A, Massazza G, Rosso F, Ventura S, Lagalla F, Crova M (2012) Modular cementless cup for total hip arthroplasty: results at 4-year follow-up. Musculoskelet Surg 96:89–94. https://doi.org/10.1007/s12306-011-0177-9

21.

Dagnino A, Grappiolo G, Benazzo FM, Learmonth ID, Spotorno L, Portinaro N (2012) Medium-term outcome in patients treated with total hip arthroplasty using a modular femoral stem. Hip Int 22:274–279. https://doi.org/10.5301/HIP.2012.9245

22.

Traina F, De Fine M, Abati CN, Bordini B, Toni A (2012) Outcomes of total hip replacement in patients with slipped capital femoral epiphysis. Arch Orthop Trauma Surg 132:1133–1139. https://doi.org/10.1007/s00402-012-1538-z

23.

Benazzo FM, Piovani L, Combi A, Perticarini L (2015) MODULUS stem for developmental hip dysplasia: long-term follow-up. J Arthroplasty 30:1747–1751. https://doi.org/10.1016/j.arth.2015.04.021

24.

Wirtz DC, Gravius S, Ascherl R, Thorweihe M, Forst R, Noeth U, Maus UM, Wimmer MD, Zeiler G, Deml MC (2014) Uncemented femoral revision arthroplasty using a modular tapered, fluted titanium stem: 5- to 16-year results of 163 cases. Acta Orthop 85:562–569. https://doi.org/10.3109/17453674.2014.958809

25.

Holt G, McCaul J, Jones B, Ingram R, Stark A (2011) Outcome after femoral revision using the restoration cone/conical femoral revision stem. Orthopedics 34:11. https://doi.org/10.3928/01477447-20101123-02

26.

Collet T, Atanasiu JP, de Cussac JB, Oufroukhi K, Bothorel H, Saffarini M, Badatcheff F (2017) Midterm outcomes of titanium modular femoral necks in total hip arthroplasty. Ann Transl Med 5:395. https://doi.org/10.21037/atm.2017.07.36

27.

Silverton CD, Jacobs JJ, Devitt JW, Cooper HJ (2014) Midterm results of a femoral stem with a modular neck design: clinical outcomes and metal ion analysis. J Arthroplasty 29:1768–1773. https://doi.org/10.1016/j.arth.2014.04.039

28.

Cossetto DJ, Goudar A (2012) Mid-term outcome of a modular, cementless, proximally hydroxyapatite-coated, anatomic femoral stem. J Orthop Surg (Hong Kong) 20:322–326. https://doi.org/10.1177/230949901202000311

29.

Blakey CM, Eswaramoorthy VK, Hamilton LC, Biant LC, Field RE (2009) Mid-term results of the modular ANCA-Fit femoral component in total hip replacement. J Bone Joint Surg Br 91:1561–1565. https://doi.org/10.1302/0301-620X.91B12.22638

30.

Vanbiervliet J, Somers JFA (2017) Excellent mid-term results of a new polished tapered modular cemented stem: a study of 113 hip replacements with minimum 5-year follow-up. Hip Int 27:455–459. https://doi.org/10.5301/hipint.5000486

31.

Hashem A, Al-Azzawi A, Riyadh H, Mukka S, Sayed-Noor A (2018) Cementless, modular, distally fixed stem in hip revision arthroplasty: a single-center study of 132 consecutive hips. Eur J Orthop Surg Traumatol 28:45–50. https://doi.org/10.1007/s00590-017-2013-x

32.

Kouzelis A, Georgiou CS, Megas P (2012) Dissociation of modular total hip arthroplasty at the neck-stem interface without dislocation. J Orthop Traumatol 13:221–224. https://doi.org/10.1007/s10195-011-0172-9

33.

Barlow BT, Boles JW, Lee YY, Ortiz PA, Westrich GH (2016) Short-term outcomes and complications after rejuvenate modular total hip arthroplasty revision. J Arthroplasty 31:857–862. https://doi.org/10.1016/j.arth.2015.10.041

34.

Konan S, Garbuz DS, Masri BA, Duncan CP (2016) Modular tapered titanium stems in revision arthroplasty of the hip: the risk and causes of stem fracture. Bone Joint J 98-B:50–53. https://doi.org/10.1302/0301-620X.98B1.36442

35.

Takemoto S, Vail TP, Houman J, Barnes CL (2015) What defines a high-volume hip or knee surgeon in the United States? J Surg Orthop Adv 24:87–90
Ethics declarations
Conflict of interest
The authors declare that they have no conflict of interest.
About this article
Cite this article
Papalia, R., Di Martino, A., Caldaria, A. et al. Outcomes of neck modularity in total hip arthroplasty: an Italian perspective. Musculoskelet Surg 103, 215–220 (2019). https://doi.org/10.1007/s12306-019-00589-z
Received:

Accepted:

Published:

Issue Date:
Keywords
Total hip arthroplasty

Modular neck

Modular stem

Modular implants

Complications

Outcomes

Italian cohorts