Abstract
Questions/purposes
Although the posterior labral tears of the shoulder are known for their disabling clinical course, especially in overhead athletes, no clinical test used in isolation can diagnose it accurately in the preoperative period. We wanted to: (1) introduce "Porcellini test" with its radiological verification furnishing the anatomical basis of its mechanism; (2) determine its accuracy; and (3) compare its accuracy with that of the other established tests for diagnosing posterior labral tears of the shoulder.
Methods
To determine the anatomical basis, we initially performed radiological verification of our test. Then, we evaluated its accuracy in a retrospective case-controlled study on 310 consecutive patients who underwent shoulder arthroscopic procedures at our hospital between January 2013 and December 2013. All patients were examined preoperatively for Porcellini test, and the presence of posterior labral tear was confirmed on arthroscopy. Later, in a cohort study on 91 consecutive patients who underwent shoulder arthroscopic procedures, we compared its accuracy with O'Brien's test, the Kim test, the Jerk test, and the Load and Shift test. The accuracy was interpreted in terms of sensitivity, specificity, and predictive values.
Results
The radiological verification conferred the anatomical basis for the mechanism of the Porcellini test. This new test showed high accuracy for posterior labral tears with sensitivity of 100 %, specificity of 99.3 %, the positive and negative predictive values of 92.6 and 100 %, respectively. Also, it had superior accuracy results than every other test. The interexaminer reliability for all test results was found to be >0.80.
Conclusions
We propose "Porcellini test" as a simple, accurate, reproducible, and reliable test for the preoperative diagnosis of posterior labral tears of shoulder.
Access options
Buy single article
Instant access to the full article PDF.
US$ 39.95
Tax calculation will be finalised during checkout.
Subscribe to journal
Immediate online access to all issues from 2019. Subscription will auto renew annually.
US$ 79
Tax calculation will be finalised during checkout.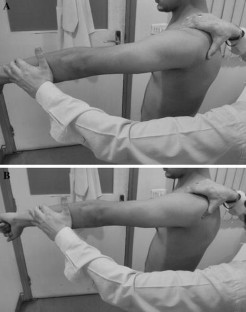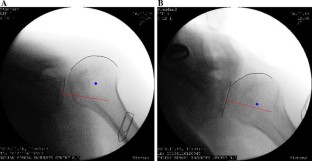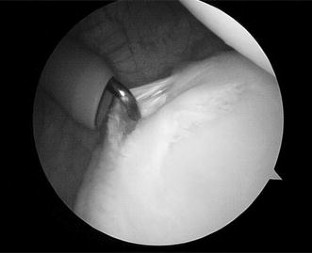 References
1.

Pollock RG, Bigliani LU (1993) Recurrent posterior shoulder instability. Diagnosis and treatment. Clin Orthop Relat Res 291:85–96

2.

Kaplan LD, Flanigan DC, Norwig J, Jost P, Bradley J (2005) Prevalence and variance of shoulder injuries in elite collegiate football players. Am J Sports Med 33(8):1142–1146

3.

Owens BD, Duffey ML, Nelson BJ, DeBerardino TM, Taylor DC, Mountcastle SB (2007) The incidence and characteristics of shoulder instability at the United States Military Academy. Am J Sports Med 35(7):1168–1173

4.

Maffet MW, Gartsman GM, Moseley B (1995) Superior labrum biceps tendon complex lesions of the shoulder. Am J Sports Med 23:93–98

5.

Liu SH, Henry MH, Nuccion SL (1996) A prospective evaluation of a new physical examination in predicting glenoid labral tears. Am J Sports Med 24:721–725

6.

O'Brien SJ, Pagnani MJ, Fealy S, McGlynn SR, Wilson JB (1998) The active compression test: a new and effective test for diagnosing labral tears and acromioclavicular joint abnormality. Am J Sports Med 26:610–613

7.

Kim SH, Park JS, Jeong WK, Shin SK (2005) The Kim test: a novel test for posteroinferior labral lesion of the shoulder—a comparison to the jerk test. Am J Sports Med 33:1188–1192

8.

Silliman JF, Hawkins RJ (1993) Classification and physical diagnosis of instability of the shoulder. Clin Orthop Relat Res 291:7–19

9.

Chandnani VP, Yeager TD, DeBerardino T et al (1993) Glenoid labral tears: prospective evaluation with MRI imaging, MR arthrography, and CT arthrography. AJR Am J Roentgenol 161:1229–1235

10.

Legan JM, Burkhard TK, Goff WB II et al (1991) Tears of the glenoid labrum: MR imaging of 88 arthroscopically confirmed cases. Radiology 179:241–246

11.

Badge R, Tambe A, Funk L (2009) Arthroscopic isolated posterior labral repair in rugby players. Int J Shoulder Surg 3:4–7

12.

Rasband WS (2012) ImageJ. US National Institutes of Health, Bethesda. Retrieved from http://imagej.nih.gov/ij/

13.

Kim SH, Ha KI, Park JH et al (2003) Arthroscopic posterior labral repair and capsular shift for traumatic unidirectional recurrent posterior subluxation of the shoulder. J Bone Joint Surg Am 85-A(8):1479–1487

14.

Kim SH, Ha KI, Yoo JC, Noh KC (2004) Kim's lesion: an incomplete and concealed avulsion of the posteroinferior labrum in posterior or multidirectional posteroinferior instability of the shoulder. Arthroscopy 20:712–720

15.

Mair SD, Zarzour RH, Speer KP (1998) Posterior labral injury in contact athletes. Am J Sports Med 26:753–758

16.

Matthew Owen J, Boulter Thomas, Walton Mike, Funk Lennard, Mackenzie Tanya Anne (2015) Reinterpretation of O'Brien test in posterior labral tears of the shoulder. Int J Shoulder Surg 9(1):6–8

17.

Matsen FA III, Thomas SC, Rockwood CA Jr et al (1998) Glenohumeral instability. In: Rockwood CA Jr, Matsen FA III (eds) The shoulder. WB Saunders, Philadelphia, pp 611–754

18.

Kim S-H, Park J-C, Park J-S et al (2004) Painful jerk test: a predictor of success in nonoperative treatment of posteroinferior instability of the shoulder. Am J Sports Med 32:1849–1855

19.

Bottoni CR, Franks BR, Moore JH, DeBerardino TM, Taylor DC, Arciero RA (2005) Operative stabilization of posterior shoulder instability. Am J Sports Med 33:996–1002

20.

Wanich T, Dines J, Dines D, Gambardella RA, Yocum LA (2012) 'Batter's shoulder': Can athletes return to play at the same level after operative treatment? Clin Orthop Relat Res 470:1565–1570

21.

Blasier RB, Soslowsky LJ, Malicky DM, Palmer ML (1997) Posterior glenohumeral subluxation: active and passive stabilization in a biomechanical model. J Bone Joint Surg Am 79(3):433–440

22.

Terry GC, Hammon D, France P, Norwood LA (1991) The stabilizing function of passive shoulder restraints. Am J Sports Med 19(1):26–34

23.

Weber SC, Caspari RB (1989) A biomechanical evaluation of the restraints to posterior shoulder dislocation. Arthroscopy 5(2):115–121

24.

Riccio I, de Sire A, Latte C, Pascarella F, Gimigliano F (2015) Conservative treatment of traumatic shoulder instability: a case series study. Musculoskelet Surg 99(2):133–137

25.

Luenam S, Kosiyatrakul A (2013) Massive rotator cuff tear associated with acute traumatic posterior shoulder dislocation: report of two cases and literature review. Musculoskelet Surg 97(3):273–278

26.

Begg CB, Greenes RA (1983) Assessment of diagnostic tests when disease verification is subject to selection bias. Biometrics 39:207–215
Ethics declarations
Conflict of interest
All authors hereby declare that they have no conflicts of interest.
Ethical approval
All procedures performed in this study were in accordance with the ethical standards of the institutional research committee and with the 1964 Helsinki Declaration and its later amendments or comparable ethical standards.
Informed consent
Informed consent was obtained from all individual participants included in this study.
About this article
Cite this article
Morey, V.M., Singh, H., Paladini, P. et al. The Porcellini test: a novel test for accurate diagnosis of posterior labral tears of the shoulder: comparative analysis with the established tests. Musculoskelet Surg 100, 199–205 (2016). https://doi.org/10.1007/s12306-016-0422-3
Received:

Accepted:

Published:

Issue Date:
Keywords
Posterior labral tear shoulder

Diagnostic tests

Test accuracy