Abstract
DUF538 (domain of unknown function 538) proteins are known as a group of putative hypothetical proteins in a wide range of plant species. They have been identified from some plants challenged with various environmental stresses. However, a little is known about their functional properties. They have been newly predicted to have binding capacity and esterase-type hydrolytic activity towards bacterial lipopolysaccharides and chlorophyll molecules as carboxylic compounds in plants. In the present study, the binding ability and the methylesterase activity of DUF538 proteins towards pectin molecules were also predicted. Their similarities to pectin methylesterases and their binding ability to pectin molecule were predicted using bioinformatic tools as well as the experimental method. A probable cooperation was speculated between DUF538 and pectin methylesterase protein families in cell wall associated defense responses in plants.
Access options
Buy single article
Instant access to the full article PDF.
USD 39.95
Price includes VAT (USA)
Tax calculation will be finalised during checkout.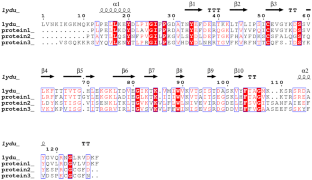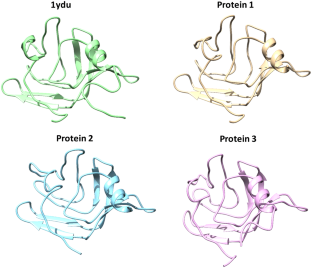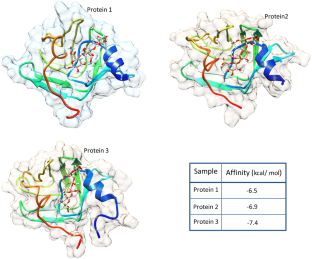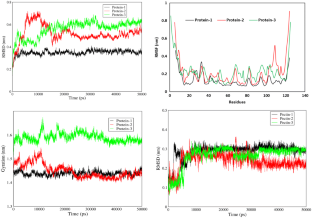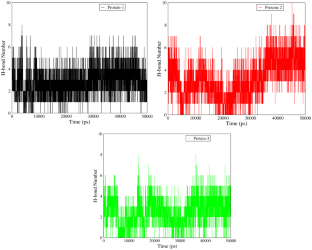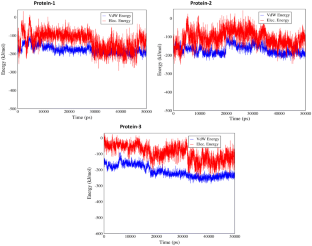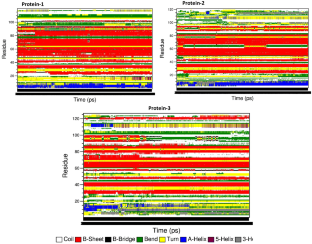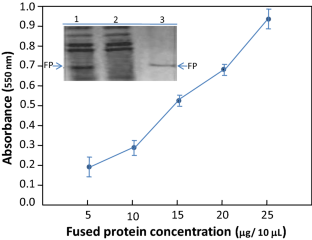 Abbreviations
BME:

Beta mercaptoethanol

DUF:

Domain of unknown function

EDTA:

Ethylene diamine tetraacetic acid

MBP:

Maltose binding protein

OD:

Optical density

PAGE:

Polyacryl amide gel electrophoresis

SD:

Standard deviation

SDS:

Sodium dodecyl sulfate
References
Abraham, MJ, Spoel D Van der, Lindahl E, Hess B (2015) GROMACS user manual, Version 5.0. 7, Search PubMed, pp 85–86

Altschul SF, Madden TL, Schaffer AA, Zhang J, Zhang Z, Miller W, Lipman DJ (1997) Gapped BLAST and PSI-BLAST: a new generation of protein database search programs. Nucl Acids Res 25:3389–3402

Bosch M, Hepler PK (2005) Pectin methylesterases and pectin dynamics in pollen tube. Plant Cell 17:3219–3226

Camardella L, Carratore V, Ciardiello MA, Balestrieri C, Giovane A (2000) Kiwi protein inhibitor of pectin methylesterase-amino acid sequence and structural import two disulfide bridges. Eur J Biochem 267:4561–4565

Collmer N, Keen T (1986) The role of pectic enzymes in plant pathogenesis. Annu Rev Phytopathol 24:383–409

Ding JL, Lee TT, Wang MM, Tai SS, Tzen JT (2000) Cloning and expression of an acidic pectin methylesterase from jelly fig (Ficus awkeotsang). J Agric Food Chem 48:3052–3057

Futamura N, Mori H, Kouchi H, Shinohara K (2000) Male flower specific expression of genes for polygalacturonase, pectin methylesterase and beta-3-glucanase in a diocious willow (Salix gilgiana Seemen). Plant Cell Physiol 41:16–26

Gainvors A, Frezier V, Lemaresquier H, Lequart C, Aigle M, Belarbi A (1994) Detection of polygalacturonase, pectin lyase and pectin esterase activities in a Saccharomyces cerevisiae strain. Yeast 10:1311–1319

Gholizadeh A (2011) Heterologous expression of stress-responsive DUF538 domain containing protein and its morpho-biochemical consequences. Prot J 30:351–358

Gholizadeh A (2014) Prediction of tertiary structure homology between bactericidal/permeability increasing protein of innate immune system and hydrolase enzymes. Int J Biosci 5:1–6

Gholizadeh A (2017) Plants water soluble chlorophyll binding proteins act as enzyme-inhibitor pairs. Russ J Plant Physiol 64:91–99

Gholizadeh A (2018) Chlorophyll binding ability of non-chloroplastic DUF538 protein superfamily in plants. Proc Natl Acad Sci India Sec B 88:967–976

Gholizadeh A, BaghbanKohnehrouz B (2010) Identification of DUF538 cDNA clone from Celosia cristata expressed sequences of none stressed and stressed leaves. Russ J Plant Physiol 57:247–252

Gholizadeh A, Baghbankohnehrouz S (2013) DUF538 protein super family is predicted to be the potential homologue of bactericidal/permeability-increasing protein in plant system. Protein J 32:163–171

Hess B, Bekker H, Berendsen HJ, Fraaije JG (1997) LINCS: a linear constraint solver for molecular simulations. J Comput chem 18:463–1472

Kohli P, Kalia M, Gupta R (2015) Pectin methylesterases: a review. J Bioprocess Biotech 5:1–7

Laemmli UK (1970) Cleavage of structural proteins during the assembly of the head of bacteriophage T4. Nature 227:680–685

Markovic O, Janecek S (2004) Pectin methylesterases: sequence-structural features and phylogenetic relationships. Carbohydr Res 339:2281–2295

Micheli F (2001) Pectin methylesterases: cell wall enzymes with important roles in plant physiology. Trends Plant Sci 6:414–419

Nakagami H, Sugiyama N, Mochida K, Daudi A, Yoshida Y, Toyoda T, Tomita M, Ishihama Y, Shirasu K (2010) Large-scale comparative phosphoproteomics identifies conserved phosphorylation sites in plants. Plant Physiol 153:1161–1174

Pelloux J, Rusterucci C, Mellerowicz EJ (2007) New insights into pectin methylesterase structure and function. Trends Plant Sci 12:268–277

Peng CC, Hsiao ES, Ding JL, Tzen JT (2005) Functional expression in Pichia pastoris of an acidic pectin methylesterase from jelly fig (Ficus awkeotsang). J Agric Food Chem 53:5612–5616

Takahashi S, Yoshikawa M, Kamada A, Ohtsuki T, Uchida A, Nakayama K, Satoh H (2013) The photoconvertible water-soluble chlorophyll-binding protein of Chenopodium album is a member of DUF538, a superfamily that distributes in Embryophyta. J Plant Physiol 170:1549–1552

Trott O, Olson AJ (2010) AutoDock Vina: improving the speed and accuracy of docking with a new scoring function, efficient optimization, and multithreading. J Comput Chem 31:455–461

Vorwerk S, Somerville S, Somerville C (2004) The role of plant cell wall polysaccharide composition in disease resistance. Trends Plant Sci 9:203–209

Wakeley PR, Rogers HJ, Rozycka M, Greenland AJ, Hussey PJ (1998) A maize pectin methylesterase-like gene, ZmC5, specifically expressed in pollen. Plant Mol Biol 37:187–192

Webb B, Sali A (2016) Comparative protein structure modeling using MODELLER. Curr Protoc Bioinform 54:5.6.1–5.6.37
Acknowledgements
The author of this paper is thankful to the Research Institute for Fundamental Sciences (RIFS) (Grant No. 6906), University of Tabriz for the financial support.
Additional information
Publisher's Note
Springer Nature remains neutral with regard to jurisdictional claims in published maps and institutional affiliations.
About this article
Cite this article
Gholizadeh, A. Pectin methylesterase activity of plant DUF538 protein superfamily. Physiol Mol Biol Plants 26, 829–839 (2020). https://doi.org/10.1007/s12298-020-00763-9
Received:

Revised:

Accepted:

Published:

Issue Date:
Keywords
DUF538

Hydrolysis

Methylesterase

Pectin

Stress protein