Abstract
Lectins are proteins that are subject of intense investigations. Information on lectin from chickpea (Cicer arietinum L.) with respect to its biological activities are very limited. In this study, we purified lectin from the seeds of chickpea employing DEAE-cellulose and SP-Sephadex ion exchange chromatography and identified its molecular subunit mass as 35 kDa. The free radical scavenging activity of lectin measured by the DPPH assay has IC50 of 0.88 µg/mL. Lectin exerted antifungal activity against Candida krusei, Fusarium oxysporium oxysporium, Saccharomyces cerevisiae and Candida albicans, while antibacterial activity against E. coli, B. subtilis, S. marcescens and P. aeruginosa. The minimum inhibitory concentrations were 200, 240, 160 and 140 µg for C. krusei, F. oxysporium, S. cerevisiae and C. albicans respectively. Lectin was further examined for its antiproliferative potential against cancerous cell line. The cell viability assay indicated a high inhibition activity on Ishikawa, HepG2, MCF-7 and MDA-MB-231 with IC50 value of 46.67, 44.20, 53.58 and 37.46 µg/mL respectively. These results can provide a background for future research into the benefits of chickpea lectin to pharmacological perspective.
Access options
Buy single article
Instant access to the full article PDF.
USD 39.95
Price includes VAT (USA)
Tax calculation will be finalised during checkout.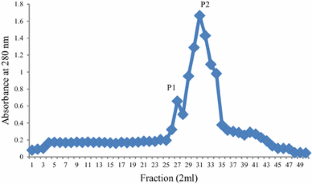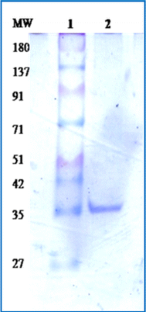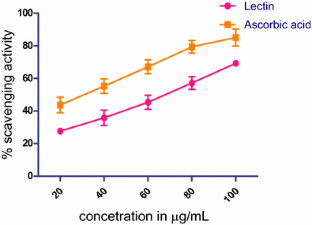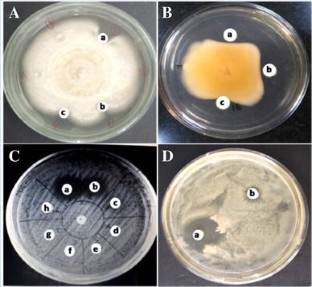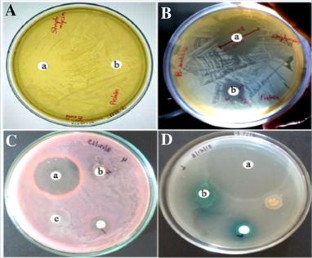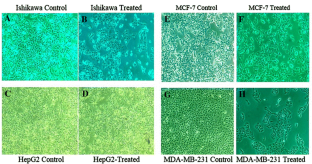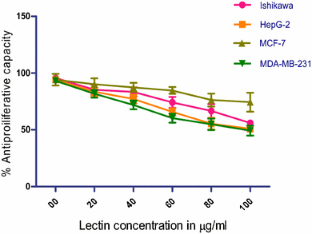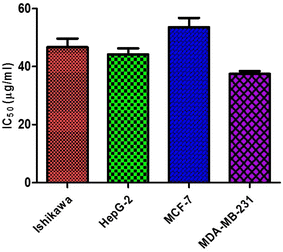 References
Adams DJ (2004) Fungal cell wall chitinases and glucanases. Microbiology 150:2029–2035. https://doi.org/10.1099/mic.0.26980-0

Agrawal P, Kumar S, Jaiswal YK, Das HR, Das RH (2011) A mesorhizobium lipopolysaccharide (LPS) specific lectin (CRL) from the roots of nodulating host plant, Cicer arietinum. Biochimie 93:440–449. https://doi.org/10.1016/j.biochi.2010.10.017

Ang ASW, Cheung RCF, Dan X, Chan YS, Pan W, Ng TB (2014) Purification and characterization of a glucosamine binding antifungal lectin from Phaseolus vulgaris cv. Chinese Pinto Beans with antiproliferative activity towards nasopharyngeal carcinoma cells. Appl Biochem Biotech 172(2):672–686. https://doi.org/10.1007/s12010-013-0542-2

Baker RL, Brown RL, Chen ZY, Cleveland TE, Fakhoury AM (2009) A maize lectin-like protein with antifungal activity against Aspergillus flavus. J Food Prot 72:120–127. https://doi.org/10.4315/0362-028X-72.1.120

Bersuder P, Hole M, Smith G (1998) Antioxidants from a heated histidine glucose model system I: investigation of the antioxidant role of histamine and isolation of antioxidants by high performance liquid chromatography. J Am Oil Chem Food Agr 75:181–187. https://doi.org/10.1007/s11746-998-0030-y

Boleti APA, Freire MGM, Coelho MB, Silva W, Baldasso PA, Gomes VM, Marangoni S, Novello JC, Macedo ML (2007) Insecticidal and antifungal activity of a protein from Pouteria torta seeds with lectin-like properties. J Agric Food Chem 55:2653–2658. https://doi.org/10.1021/jf0636317

Bourne Y, Ayouba A, Rouge P, Cambillau C (1994) Interaction of a legume lectin with two components of the bacterial cell wall. J Biol Chem 269:9429–9435

Cardador-Martínez A, Loarca-Piña G, Oomah BD (2002) Antioxidant activity in common beans (Phaseolus vulgaris L.). J Agric Food Chem 50:6975–6980. https://doi.org/10.1021/jf020296n

Carrasco-Castilla J, Hernández-Álvarez AJ, Jiménez-Martínez C, Jacinto-Hernández C, Alaiz M, Girón-Calle J, Vioque J, Dávila-Ortiz G (2012) Antioxidant and metal chelating activities of Phaseolus vulgaris L. var Jamapa protein isolates, phaseolin and lectin hydrolysates. Food Chem 131:1157–1164. https://doi.org/10.1016/j.foodchem.2011.09.084

Chakraborti D, Sarkar A, Mondal HA, Das S (2009) Tissue specific expression of potent insecticidal, Allium sativum leaf agglutinin (ASAL) in important pulse crop, chickpea (Cicer arietinum L.) to resist the phloem feeding Aphis craccivora. Transgenic Res 18:529–544. https://doi.org/10.1007/s11248-009-9242-7

Chan YS, Wong JH, Ng TB (2011) A glucuronic acid binding leguminous lectin with mitogenic activity toward mouse splenocytes. Protein Pept Lett 18:194–202. https://doi.org/10.2174/092986611794475110

Charungchitrak S, Petsom A, Sangvanich P, Karnchanatat A (2011) Antifungal and antibacterial activities of lectin from the seeds of Archidendron jiringa Nielsen. Food Chem 126(3):1025–1032. https://doi.org/10.1016/j.foodchem.2010.11.114

Chu KT, Liu KH, Ng TB (2003) Cicerarin, a novel antifungal peptide from the green chickpea. Peptides 24:659–663. https://doi.org/10.1016/S0196-9781(03)00134-7

Damme EJMV, Peumans WJ, Barre A, Rougé P (1998) Plant lectins: a composite of several distinct families of structurally and evolutionary related proteins with diverse biological roles. Crit Rev Plant Sci 17(6):575–692. https://doi.org/10.1080/07352689891304276

Dziarski R, Rasenick MM, Gupta D (2000) Bacterial peptidoglycan binds to tubulin. Biochim Biophys Acta 1524:17–26. https://doi.org/10.1016/S0304-4165(00)00137-9

E Lacerda RR, do Nascimento ES, de Lacerda JT, Pinto LD, Rizzi C, Bezerra MM, Pinto IR, Filho SM, Pinto VP, Filho GC, Gadelha CA, Gadelha TS (2017) Lectin from seeds of a Brazilian lima bean variety (Phaseolus lunatus L. var. cascavel) presents antioxidant, antitumour and gastroprotective activities. Int J Biol Macromol 95:1072–1081. https://doi.org/10.1016/j.ijbiomac.2016.10.097

Esteban R, Dopico B, Muñoz FJ, Romo S, Labrador E (2002) A seedling specific vegetative lectin gene is related to development in Cicer arietinum. Physiol Plant 114:619–626. https://doi.org/10.1034/j.1399-3054.2002.1140416.x

Faheina-Martins GV, da Silveira AL, Cavalcanti BC, Ramos MV, Moraes MO, Pessoa C, Araújo DAM (2012) Antiproliferative effects of lectins from Canavalia ensiformis and Canavalia brasiliensis in human leukemia cell lines. Toxicol In Vitro. https://doi.org/10.1016/j.tiv.2012.06.017

Ghosh M (2009) Purification of a lectin-like antifungal protein from the medicinal herb, Withania somnifera. Fitoterapia 80:91–95. https://doi.org/10.1016/j.fitote.2008.10.004

Giron-Calle J, Vioque J, DelMarYust M, Pedroche J, Alaiz M, Millán F (2004) Effect of chickpea aqueous extracts, organic extracts, and protein concentrates on cell proliferation. J Med Food 7(2):122–129. https://doi.org/10.1089/1096620041224175

Gomes FS, Procópio TF, Napoleão TH, Coelho LCBB, Paiva PMG (2012) Antimicrobial lectin from Schinus terebinthifolius leaf. J Appl Microbiol 114:672–679. https://doi.org/10.1111/jam.12086

Irlanda LD, Ana Maria GP, Luz VM (2017) Legume lectins: proteins with diverse applications. Int J Mol Sci 18:1–18. https://doi.org/10.3390/ijms18061242

Jebali J, Fakhfekh E, Morgen M, Srairi-Abid N, Majdoub H, Gargouri A, El Ayeb M, Luis J, Marrakchi N, Sarray S (2014) Lebecin, a new C-type lectin like protein from Macrovipera lebetinavenom with antitumor activity against the breast cancer cell line MDA-MB231. Toxicon 86:16–27. https://doi.org/10.1016/j.toxicon.2014.04.010

Katre UV, Gaikwad SM, Bhagyawant SS, Deshpande UD, Khan MI, Suresh CG (2005) Crystallization and preliminary X-ray characterization of a lectin from Cicer arietinum (chickpea). Acta Crystallogr Sect F Struct Biol Cryst Commun 61:141–143. https://doi.org/10.1107/S1744309104032166

Kaur N, Dhuna V, Kamboj SS, Agrewala JN, Singh J (2006) A novel antiproliferative and antifungal lectin from Amaranthus viridis Linn seeds. Protein Pept Lett 13:897–905. https://doi.org/10.2174/092986606778256153

Kiss R, Camby I, Duckworth C, De Decker R, Salmon I, Pasteel JL, Danguy A, Yeaton P (1997) In vitro influence of Phaseolus vulgaris, Griffonia simpliciflia, concanavalin A, wheat germ, and peanut agglutinin on HCT-15, Lovo, d SW 837 human colorectal cancer cell growth. Gut 40:253–261. https://doi.org/10.1136/gut.40.2.253

Kolberg J, Michaelsen TE, Sletten K (1983) Properties of a lectin purified from the seeds of Cicer arietinum. Hoppe Seylers Z Physiol Chem 364(6):655–664

Kumar S, Kapoor V, Gill K, Singh K, Xess I, Das SN, Dey S (2014) Antifungal and antiproliferative protein from Cicer arietinum: a bioactive compound against emerging pathogens. Biomed Res Int 2014:387203. https://doi.org/10.1155/2014/387203

Lam SK, Ng TB (2010) First report of a haemagglutinin induced apoptotic pathway in breast cancer cells. Biosci Rep 30(5):307–317. https://doi.org/10.1042/BSR20090059

Li Y, Zhang G, Ng TB, Wang H (2010) A novel lectin with antiproliferative and HIV-1 reverse transcriptase inhibitory activities from dried fruiting bodies of the monkey head mushroom Hericium erinaceum. J Biomed Biotech 2010:716515. https://doi.org/10.1155/2010/716515

Liener IE (1962) Toxic factors in edible legumes and their elimination. Am J Clin Nutr 11:281–298

Lin P, Ye X, Ng TB (2008) Purification of melibiose-binding lectins from two cultivars of chinese black soybeans. Acta Biochim Biophys Sin 40(12):1029–1038. https://doi.org/10.1111/j.1745-7270.2008.00488.x

Lis H, Sharon N (1981) Lectins in higher plants. In: Abraham M (ed) Proteins and nucleic acids: the biochemistry of plants. Academic Press, New York, pp 371–447

Liu B, Bian HJ, Bao JK (2010) Plant lectins: potential antineoplastic drugs from bench to clinic. Cancer Lett 287(1):1–12. https://doi.org/10.1016/j.canlet.2009.05.013

Llorach R, Espín JC, Tomás-Barberán FA, Ferreres F (2003) Valorization of cauliflower (Brassica oleracea L. var. botrytis) by-products as a source of antioxidant phenolics. J Agric Food Chem 51:2181–2187. https://doi.org/10.1021/jf021056a

Lowry OH, Resebrough JJ, Farel L, Randal RJ (1951) Protein measurement with Folin phenol reagent. J Biol Chem 193:265–275

Luo Y, Xu X, Liu J, Li J, Sun Y, Liu Z, Liu J, Van Damme E, Balzarini J, Bao J (2007) A novel mannose-binding tuber lectin from Typhonium divaricatum (L.) decne (family Araceae) with antiviral activity against HSV-II and anti-proliferative effect on human cancer cell lines. J Biochem Mol Biol 40(3):358–367. https://doi.org/10.5483/BMBRep.2007.40.3.358

Manach C, Scalbert A, Morand C, Remesy S, Jimenez L (2004) Polyphenols: food source and bioavailability. Am J Clin Nutr 79:727–747

Ngai PH, Ng TB (2007) A lectin with antifungal and mitogenic activities from red cluster (Capsicum frutescens) seeds. Appl Microbiol Biotechnol 74:366–371. https://doi.org/10.1007/s00253-006-0685-y

Nowell PC (1960) Phytohemagglutinin: an initiator of mitosis in cultures of normal human leukocytes. Cancer Res 20(4):462–466

Petnual P, Sangvanich P, Karnchanatat A (2010) A lectin from the rhizomes of turmeric (Curcuma longa L.) and its antifungal, antibacterial, and alpha-glucosidase inhibitory activities. Food Sci Biotechnol 19:907–916. https://doi.org/10.1007/s10068-010-0128-5

Pueppke SG (1979) Distribution of lectins in the Jumbo Virginia and Spanish varieties of the peanut, Arachis hypogaea L. Plant Physiol 64:575–580. https://doi.org/10.1104/pp.64.4.575

Pusztai A (1993) Antinutritive effects of wheat-germ agglutinin and other N- acetylglucosamine-specific lectins. Br J Nutri 70:313–321

Qureshi IA, Dash P, Srivastava PS, Koundal KR (2006) Purification and characterization of an N-acetyl-D-galactosamine-specific lectin from seeds of chickpea (Cicer arietinum L.). Phytochem Anal 17:350–356. https://doi.org/10.1002/pca.925

Ramnath V, Rekha PS, Kuttan G, Kuttan R (2009) Regulation of caspase-3 and Bcl-2 expression in Dalton's lymphoma ascites cells by Abrin. Evid Based Complement Altern Med 6(2):233–238. https://doi.org/10.1093/ecam/nem099

Rizzi C, Galeoto L, Zoccatelli G, Vincenzi S, Chignola R, Peruffo ADB (2003) Active soybean lectin in foods: quantitative determination by ELISA using immobilised asialofetuin. Food Res Int 36:815–821. https://doi.org/10.1016/S0963-9969(03)00076-0

Roy F, Boye JI, Simpson BK (2010) Bioactive proteins and peptides in pulse crops: pea, chickpea and lentil. Food Res Int 43:432–442. https://doi.org/10.1016/j.foodres.2009.09.002

Schwarz RE, Wojciechowicz DC, Picon AI, Schwarz MZ, Paty PB (1999) Wheat germ agglutinin-mediated toxicity in pancreatic cancer cells. J Cancer 80:1754–1762. https://doi.org/10.1038/sj.bjc.6690593

Selitrennikoff CP (2001) Antifungal proteins. Appl Environ Microbiol 67(7):2883–2894. https://doi.org/10.1128/AEM.67.7.2883-2894.2001

Sharma U, Katre UV, Suresh CG (2015) Crystal structure of a plant albumin from Cicer arietinum (chickpea) possessing hemopexin fold and hemagglutination activity. Planta 241(5):1061–1073. https://doi.org/10.1007/s00425-014-2236-6

Sitohy M, Doheim M, Badr H (2007) Isolation and characterization of a lectin with antifungal activity from Egyptian Pisum sativum seeds. Food Chem 104(3):971–979. https://doi.org/10.1016/j.foodchem.2007.01.026

Skehan P, Storeng R, Scudiero D, Monks A, McMahon J, Vistica D, Warren JT, Bokesch H, Kenney S, Boyd MR (1990) New colorimetric cytotoxicity assay for anticancer-drug screening. J Natl Cancer Inst 82(13):1107–1112. https://doi.org/10.1093/jnci/82.13.1107

Summer JB, Howell SF (1936) The identification of the hemagglutinin of the Jack bean with Concanavalin A. J Bacteriol 32:227–237

Trindade MB, Lopes JL, Soares-Costa A, Monteiro-Moreira AC, Moreira RA, Oliva ML, Beltramini LM (2006) Structural characterization of novel chitin-binding lectins from the genus Artocarpus and their antifungal activity. Biochim Biophys Acta 1764:146–152. https://doi.org/10.1016/j.bbapap.2005.09.011

Vogelsang R, Barz W (1993) Purification, characterization and differential hormonal regulation of a β-1, 3-glucanase and two chitinases from chickpea (Cicer arietinum L.). Planta 189:60–69. https://doi.org/10.1007/BF00201344

Wakankar MS, Krishnasastry MV, Jaokar TM, Patel KA, Gaikwad SM (2013) Solution and in silico studies on the recombinant lectin from Cicer arietinum seeds. Int J Biol Macromol 56:149–155. https://doi.org/10.1016/j.ijbiomac.2013.02.015

Wang Z, Chen M, Zhu Y, Qian P, Zhou Y, Wei J, Shen Y, Mijiti A, Gu A, Wang Z, Zhang H, Ma H (2017) Isolation, identification and characterization of a new type of lectin with α-amylase inhibitory activity in chickpea (Cicer arietinum L.). Protein Pept Lett. https://doi.org/10.2174/0929866524666170711120501

Xia L, Ng TB (2006) A hemagglutinin with mitogenic activity from dark red kidney beans. J Chromatogr B Anal Technol Biomed Life Sci 844:213–216. https://doi.org/10.1016/j.jchromb.2006.07.042

Ye XY, Ng TB (2002) Isolation of a new cyclophilin-like protein from chickpeas with mitogenic, antifungal and anti-HIV-1 reverse transcriptase activities. Life Sci 70:1129–1138. https://doi.org/10.1016/S0024-3205(01)01473-4

Ye XJ, Ng TB (2011) Antitumor and HIV-1 reverse transcriptase inhibitory activities of a hemagglutinin and a protease inhibitor from mini-black soybean. Evid Based Complement Altern Med 2011:851396. https://doi.org/10.1155/2011/851396

Ye XY, Wang HX, Ng TB (2000) Dolichin, a new chitinase-like antifungal protein isolated from field beans (Dolichos lablab). Biochem Biophys Res Commun 269:155–159. https://doi.org/10.1006/bbrc.2000.2115

Ye XY, Ng TB, Tsang PWK, Wang J (2001) Isolation of a homodimeric lectin with antifungal and antiviral activities from red kidney bean (Phaseolus vulgaris) seeds. J Protein Chem 20(5):367–375. https://doi.org/10.1023/A:1012276619686
Acknowledgement
The authors are thankful to University Grants Commission (UGC), New Delhi for funding and specially Mr. Ajay Gautam, for providing research fellowship. The authors are indebted to Dr. M. Yasin, Senior Breeder, RAK Agriculture College, Sehore for providing chickpea seed material.
Ethics declarations
Conflict of interest
The authors declare that there are no conflicts of interest.
About this article
Cite this article
Gautam, A.K., Gupta, N., Narvekar, D.T. et al. Characterization of chickpea (Cicer arietinum L.) lectin for biological activity. Physiol Mol Biol Plants 24, 389–397 (2018). https://doi.org/10.1007/s12298-018-0508-5
Received:

Revised:

Accepted:

Published:

Issue Date:
Keywords
Chickpea lectin

Sp-Sephadex

SRB assay

Human cancer cell lines