Abstract
Nowadays, plant cysteine proteinase inhibitors "namely phytocystatins" have attracted researchers towards the identification of their molecular structures and novel physiological functions. Their important roles in plant developmental processes and different stress responses have been well known. In spite of advances in the understanding of phytocystatins, we lack enough data concerning their heterologous expression especially in the forms of fusion products that are most important whether for biochemical, pharmacological or clinical studies. The present work describes an easy method of expression, purification and functional characterization in Escherichia coli of maize cystatin as a part of maltose-binding fusion protein. Assessments revealed that upon expression of fused product the total antioxidation status of the induced recombinant cells is increased. This result leads to question 'Is there any parallel functional correlation between anti-proteolytic and anti-oxidative systems?' However, the present research will open a gate for the new studies regarding the putative communicative roles of these systems that may be existing in the biological world.
Access options
Buy single article
Instant access to the full article PDF.
USD 39.95
Price includes VAT (USA)
Tax calculation will be finalised during checkout.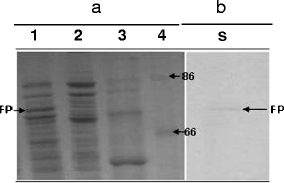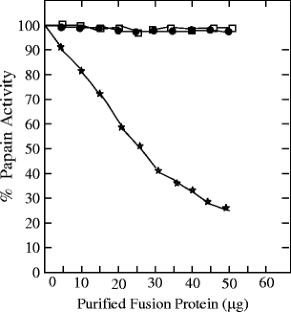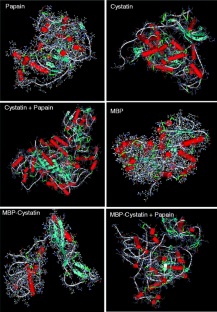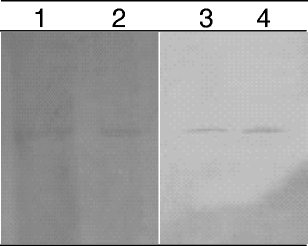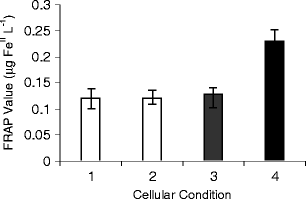 References
Abe M, Abe K, Kuroda M, Arai S (1992) Corn kernel cysteine protease inhibitor as a novel cystatin superfamily member of plant cystatins. Eur J Biochem 209:933–937

Annadana S, Schipper B, Beekwilder J, Outchkourov N, Udayakumar M, Jongsma MA (2003) Cloning, functional expression in Pichia pastoris, and purification of potato cystatin and multicystatin. J Biosci Bioeng 95:118–123

Arai S, Matsumoto I, Emori Y, Abe K (2002) Plant seed cystatins and their target enzymes of endogenous and exogenous origin. J Agric Food Chem 50:6612–6617

Barrett AJ, Fritz H, Grubb A (1986) Nomenclature and classification of the proteins homologous with the cysteine–proteinase inhibitor chicken cystatin. Biochem J 236:312–319

Bateman A, Birney E, Cerruti L, Burbin R, Etwiller L, Eddy SR, Griffiths-Jones S, Howe K-L, Marsahall M, Sonnhammer EL (2002) The Pfam protein families database. Nucl Acids Res 30:276–280

Belenghi B, Acconcia F, Trovato M, Perazzolli M, Bocedi A, Polticelli F, Ascenzi P, Delledonne M (2003) AtCYS1, a cystatin from Arabidopsis thaliana, suppresses hypersensitive cell death. Eur J Biochem 270:2593–2604

Benzie FF, Strain JJ (1996) The ferric reducing ability of plasma as leisure of antioxidant power. Anal Biochem 239:70–76

Beyene G, Foyer CH, Kunert KJ (2006) Two new cysteine proteinases with specific expression patterns in mature and senescent tobacco (Nicotiana tabacum L.) leaves. J Exp Bot 57:1431–1443

Bobek LA, Wang X, Levine MJ (1993) Efficient production of biologically active human salivary cystatins in Escherichia coli. Gene 123:203–210

Botella MA, Xu Y, Prabha TN, Zhao Y, Narasimhan ML, Wilson KA, Nielsen SS, Bressan RA, Hasegawa PM (1996) Differential expression of soybean cysteine proteinase inhibitor genes during development and in response to wounding and methyl jasmonate. Plant Physiol 112:1201–1210

Campos RG, Acosta JAT, Arias LJS, Lim MAG (1999) The use of cysteine proteinase inhibitor to engineer resistance against potyviroses in transgenic tobacco plants. Nat Biotechnol 17:1223–1226

Cipriani G, Fuentes S, Bello V, Salazar LF, Ghislain M, Zhang DP (2000) Transgene expression of rice cysteine proteinase inhibitors for the development of resistance against sweet potato feathery mottle virus, CIP (Centro Internacional de la Papa; International Potato Center). Program Report, Peru, pp 267–271

Corre-Menguy F, Cejudo FJ, Mazubert C, Vidal J, Lelandais-Brière C, Torres G, Rode A, Hartmann C (2002) Characterization of the expression of a wheat cystatin gene during caryopsis development. Plant Mol Biol 50:687–698

Diop NN, Kidric M, Repellin A, Gareil M, d'Arcy-Lameta A, Pham A, Thi T, Zuily-Fodil Y (2004) A multicystatin is induced by drought-stress in cowpea (Vigna unguiculata (L.) Walp.) leaves. FEBS Lett 577:545–550

Duplay P, Bedouelle H, Fowler A, Zabin I, Saurin W, Hofnung M (1984) Sequences of the malE gene and of its product, The Maltose-Binding Protein of Escherichia coli K12. J Biol Chem 259:10606–10613

Gaddour K, Vicente-Carbajosa J, Lara P, Isabel-Lamoneda I, Diaz I, Carbonero PA (2001) A constitutive cystatin-encoding gene from barley (Icy) responds differentially to abiotic stimuli. Plant Mol Biol 45:599–608

Gholizadeh A, Santha IM, Baghbankohnehrouz B, Lodha ML, Kapoor HC (2005) Cystatins may confer viral resistance in plants by inhibition of a virus-induced cell death phenomenon in which cysteine proteinases are active: Cloning and molecular characterization of a cDNA encoding cysteine-proteinase inhibitor (celostatin) from Celosia cristata. Biotechnol Appl Biochem 42:197–204

Gianotti A, Rios MW, Costa AS, Nogaroto V, Carmona AK, Oliva MLV, Andrade SS, Silva FH (2006) Recombinant expression, purification and functional analysis of two novel cystatins from sugarcane (Sacchaum officinarum). Prot Exp Puri 47:483–489

Girard C, Rivard D, Kiggundu A, Kunert K, Gleddie SC, Cloutier C, Michaud D (2007) A multicomponent, elicitor-inducible cystatin complex in tomato, Solanum lycopersicum. New Phytol 173:841–851

Halliwell B (2006) Reactive species and antioxidants. Redox biology is a fundamental theme of aerobic life. Plant Physiol 141:312–322

Hong JK, Hwang JE, Lim CJ, Yang KA, Jin ZL, Kim CY, Koo JC, Chung WS, Lee KO, Lee SY, Cho MJ, Lim CO (2007) Over-expression of Chinese cabbage phytocystatin 1 retards seed germination in Arabidopsis. Plant Sci 172:556–563

Irie K, Hosoyama H, Takeuchi T, Iwabuchi K, Watanabe H, Abe M, Abe K, Arai S (1996) Transgenic rice established to express corn cystatin exhibits strong inhibitory activity against insect gut proteinases. Plant Mol Biol 30:149–157

Kellerman OK, Ferenci T (1982) Maltose-binding protein from E. coli. Methods Enzymol 90:459–463

Kumar GNM, Houtz RL, Knowles NR (1999) Age-induced protein modifications and increased proteolysis in potato seed-tubers. Plant Physiol 119:89–99

Laemmli UK (1970) Cleavage of structural proteins during the assembly of the head of bacteriophage T4. Nature 227:680–685

Li N, Zhang D-S, Liu H-S, Yin C-S, X-x L, W-q L, Yuan Z, Xu B, Chu H-W, Wang J (2006) The rice tapetum degeneration retardation gene is required for tapetum degradation and anther development. Plant Cell 18:2999–3014

Li Z, Sommer A, Dingermann T, Noe CR (1996) Molecular cloning and sequence analysis of a cDNA encoding a cysteine proteinase inhibitor from Sorghum bicolor seedlings. Mol Gen Genet 251:499–502

Machleidt W, Thiele U, Laber B, Assfalg-Machleidt I, Esterl A, Wiegand G, Kos J, Turk V, Bode W (1989) Mechanism of inhibition of papain by chicken egg white cystatin. Inhibition constants of N-terminally truncated forms and cyanogen bromide fragments of the inhibitor. FEBS Lett 243:234–238

Margis R, Reis EM, Villeret V (1998) Structural and phylogenetic relationships among plant and animal cystatins. Arch Biochem Biophys 359:24–30

Martinez M, Abraham Z, Carbonero P, Diaz I (2005a) Comparative phylogenetic analysis of cystatin gene families from arabidopsis, rice and barley. Mol Gen Genom 273:423–432

Martinez M, Cambra I, Carrillo L, Diaz-Mendoza M, Diaz I (2009) Characterization of the entire cystatin gene family in barley and their target cathepsin L-like cysteine-proteases, partners in the hordein mobilization during seed germination. Plant Physiol 151:1531–1545

Martinez M, Rubio-Somoza I, Fuentes R, Lara P, Carbonero P, Diaz I (2005b) The barley cystatin gene (Icy) is regulated by DOF transcription factors in aleurone cells upon germination. J Exp Bot 56:547–556

Massonneau A, Condamine P, Wisniewski J-P, Zivy M, Rogowsky PM (2005) Maize cystatins respond to developmental cues, cold stress and drought. Biochim Biophys Acta 1729:186–199

Misaka T, Kuroda M, Abe K, Arai S (1996) A novel cysteine proteinase inhibitor in soybean, in distinct in protein structure and gene organization from other cystatins of animal and plant origin. Eur J Biochem 240:609–612

Oliva MLV, Carmona AK, Andrade SS, Cotrin SS, Soares-Costa A, Henique-Silva F (2004) Inhibitory selectivity of canecystatin: a recombinant cysteine peptidase inhibitor from sugarcane. Biochem Biophys Res Commun 320:1082–1086

Otto HH, Schirmeister T (1997) Cysteine proteases and their inhibitors. Chem Rev 97:133–171

Pernas M, Sanchez MR, Gomez L, Salcedo G (1998) Chestnut seed cystatin differentially effective against cysteine proteinases from closely related pests. Plant Mol Biol 38:1235–1242

Petya KC, Nikolai KC, Ryozo I (2007) A cold inducible multidomain cystatin from winter wheat inhibits growth of the snow mold fungus, Microdochium nivale. Planta 223:1207–1218

Rahbé Y, Deraison C, Bonadé-Bottino M, Girard C, Nardon C, Jouanin L (2003) Effects of the cysteine protease inhibitor oryzacystatin (OC-I) on different aphids and reduced performance of Myzus persicae on OC-I expressing transgenic oilseed rape. Plant Sci 164:441–450

Rawling ND, Barrett AJ (1990) Evolution of proteins of the cystatin superfamily. J Mol Evol 30:60–71

Rivard D, Girard C, Anguenot R, Vézina L-P, Trépanier S, Michaud D (2007) MsCYS1, a developmentally-regulated cystatin from alfalfa. Plant Physiol Biochem 45:508–514

Ryan SN, Laing WA, McManus MT (1998) A cysteine proteinase inhibitor purified from apple fruit. Phytochem 49:957–963

Shah A, Bano B (2009) Cystatins in health and diseases. Int J Peptide Res Therap 15:43–48

Shao HB, Chu LY, Lu ZH, Kang CM (2007) Primary antioxidant free radical scavenging and redox signaling pathways in higher plant cells. Int J Biol Sci 4:8–14

Solomon M, Belenghi B, Delledonne M, Menachem E, Levine A (1999) The involvement of cysteine proteases and protease inhibitor genes in the regulation of programmed cell death in plants. Plant Cell 11:431–443

Sugawara H, Yoshioka T, Hashiba T, Satohtohoku S (2002) Antifungal activity of a recombinant carnation cystatin rDC-CPln. Plant Biotechnol 19:207–209

Turk V, Bode W (1991) The cystatins: protein inhibitors of cysteine proteinases. FEBS Lett 285:213–219

Urwin PE, Liley CJ, Mc Pherson MJ, Atkinson HJ (1997) Resistance to both cyst and root-knot nematodes conferred by transgenic Arabidopsis expressing a modified plant cystatin. Plant J 12:455–461

Zhang X-m, Wang Y, Lv X-m, Li H, Sun P, Lu H, Li F-l (2009) NtCP56, a new cysteine protease in Nicotiana tabacum L., involved in pollen grain development. J Exp Bot 60:1569–1577
Acknowledgements
The author of this paper is thankful to Research Institute for Fundamental Sciences (RIFS), University of Tabriz, Iran for financial supporting of this work.
About this article
Cite this article
Gholizadeh, A. Molecular analysis of maize cystatin expression as fusion product in Escherichia coli . Physiol Mol Biol Plants 18, 237–244 (2012). https://doi.org/10.1007/s12298-012-0119-5
Keywords
Antioxidation

Cystatin

E. coli

Expression

Maize

Phytocystatins