Abstract
The documentation of lead toxicity (plumbism) dates back to the times when man learnt its various applications. This versatile heavy metal is non-degradable and its ability to get accumulated in the body that goes undiagnosed, makes it a serious environmental health hazard. Lead is now known to affect almost every organ/tissue of the human body. With irreversible effects on neurobiological development of young children and foetus, its toxicity has lasting implications on the human life. Outlining the symptoms, diagnosis and treatment therapy for lead poisoning, the present review elaborates the pathophysiological effects of lead on various organs. This will be of immense help to the health professionals so as to inculcate a better understanding of the lead poisoning which otherwise is asymptomatic. With chelation therapy being the classic path of treatment, new strategies are being explored as additive/adjunct therapy. It is now understood that lead toxicity is completely preventable. In this regard significant efforts are in place in the developed countries whereas much needs to be done in the developing countries. Spreading the awareness amongst the masses by educating them and reducing the usage of lead following stricter industry norms appears to be the only roadmap to prevent lead poisoning. Efforts being undertaken by the Government of India and other organisations are also mentioned.
Access options
Buy single article
Instant access to the full article PDF.
US$ 39.95
Tax calculation will be finalised during checkout.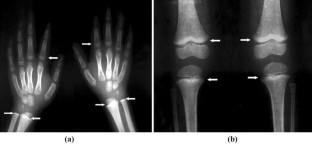 Abbreviations
ACCLPP:

Advisory Committee on Childhood Lead Poisoning Prevention

ALA:

δ-Aminolevulinic acid

ALAD:

δ-Aminolevulinic acid dehydratrase

ALAS:

δ-Aminolevulinic acid synthetase

BBB:

Blood brain barrier

BLL:

Blood lead level

CAT:

Catalase

CDC:

Centres for Disease Control and Prevention

EP:

Erythrocyte protoporphyrin

GSH:

Reduced glutathione

GST:

Glutathione-S-transferase

HCG:

Human chorionic gonadotropin

IARC:

International Agency for Research in Cancer

IQ:

Intelligence quotient

NAC:

N-acetyl cysteine

NRCLPI:

National Referral Centre for Lead Poisoning in India

RBC:

Red blood cell

ROS:

Reactive oxygen species

SOD:

Superoxide dismutase
References
1.

D'souza HS, Dsouza SA, Menezes G, Venkatesh T. Diagnosis, evaluation, and treatment of lead poisoning in general population. Indian J Clin Biochem. 2011;26:197–200.

2.

ChemID plus. Lead and lead compounds. Bethesda, MD: U.S. National Library of Medicine; 2005.

3.

Wani AL, Ara A, Usmani JA. Lead toxicity: a review. Interdiscip Toxicol. 2015;8:55–64.

4.

Ercal N, Gurer-Orhan H, Aykin-Burns N. Toxic metals and oxidative stress Part. I: mechanisms involved in metal-induced oxidative damage. Curr Top Med Chem. 2001;1:529–39.

5.

Gidlow DA. In-depth review: lead toxicity. Occup Med. 2015;65:348–56.

6.

Chandran L, Cataldo R. Lead poisoning: basics and new developments. Pediatr Rev. 2010;31:399–405.

7.

Multani A. Lead contamination of drinking water in India due to PVC pipes. LEAD Action News. 2001;10(1):12–5.

8.

Kianoush S, Sadeghi M, Balali-Mood M. Recent advances in the clinical management of lead poisoning. Acta Med Iran. 2015;53:327–36.

9.

Sanborn MD, Abelsohn A, Campbell M, Weir E. Identifying and managing adverse environmental health effects: 3. Lead exposure. CMAJ. 2002;166:1287–92.

10.

Agency for Toxic Substances and Disease Registry Case Studies in Environmental Medicine (CSEM). Lead Toxicity. Atlanta: US Department of Health and Human Services, Public Health Service; 2010.

11.

Why barns are red: the health risks from lead and their prevention. A resource manual to promote public awareness. Metropolitan Toronto Teaching Health Units and the South Riverdale Community Health Centre, Toronto; 1995.

12.

Bellinger D, Leviton A, Rubinovitz M, Needleman H, Waternaux C. Longitudinal analysis of prenatal and postnatal lead exposure and early cognitive development. N Engl J Med. 1987;316:1037–43.

13.

Loghman-Adham M. Renal effects of environmental and occupational lead exposure. Environ Health Perspect. 1997;105:928–38.

14.

Karri SK, Saper RB, Kales SN. Lead encephalopathy due to traditional medicines. Curr Drug Saf. 2008;3:54–9.

15.

Barbosa F Jr, Tanus-Santos JE, Gerlach RF, Parsons PJ. A critical review of biomarkers used for monitoring human exposure to lead: advantages, limitations, and future needs. Environ Health Perspect. 2005;113:1669–74.

16.

Patrick L. Lead toxicity Part. II: The role of free radical damage and the use of antioxidants in the pathology and treatment of lead toxicity. Altern Med Rev. 2006;11:114.

17.

Centers for Disease Control and Prevention/National Center for Environmental Health. Publications List; Nov 25, 2011.

18.

Update: blood lead levels-United States, 1991–1994. Morbidity and Mortality Weekly Report. 1997;46:141–6.

19.

Advisory committee on childhood lead poisoning prevention (ACCLPP). CDC; 2012.

20.

Occupational safety and health guideline for inorganic lead. CDC: U.S. Department of Health and Human Services; 1988.

21.

Patocka J. Organic lead toxicology. Acta Med. 2008;51:209–13.

22.

Nevin R. Understanding international crime trends: the legacy of preschool lead exposure. Environ Res. 2007;104:315–36.

23.

American Academics of Pediatrics. Lead exposure in children: prevention, detection and management. Pediatrics. 2005;116:1036–46.

24.

Wetmur JG. Influence of the common human δ-aminolevulinate dehydratase polymorphism on lead body burden. Environ Health Perspect. 1994;102:215–9.

25.

Strayer DS, Rubin E. Environmental and nutritional pathology. In: Rubin R, Strayer DS, editors. Rubins pathology; Clinicopathologic foundations of medicine. 5th ed. Philadelphia: Lippincot; 2008. p. 253–84.

26.

Ibrahim NM, Eweis EA, El-Beltagi HS, Abdel- Mobdy YE. Effect of lead acetate toxicity on experimental male albino rat. Asian Pac J Trop Biomed. 2012;2:41–6.

27.

Kosnett MJ. Lead. In: Olson KR, editor. Poisoning and drug overdose. 5th ed. New York: McGraw Hill Professional; 2006.

28.

Kosnett MJ, Wedeen RP, Rothenberg SJ, Hipkins KL, Materna BL, Schwartz BS, et al. Recommendations for medical management of adult lead exposure. Environ Health Perspect. 2007;115:463–71.

29.

Grant LD. Lead and compounds. In: Lippmann M, editor. Environmental toxicants: human exposures and their health effects. 3rd ed. Hoboken, NJ: Wiley; 2008. p. 757–809.

30.

Flora SJ. Arsenic-induced oxidative stress and its reversibility. Free Radic Biol Med. 2011;51:257–81.

31.

Flora SJS. Nutritional components modify metal absorption, toxic response and chelation therapy. J Nutr Environ Med. 2002;12:53–67.

32.

Hultberg B, Andersson A, Isaksson A. Interaction of metals and thiols in cell damage and glutathione distribution: potentiation of mercury toxicity by dithiothreitol. Toxicology. 2001;156:93–100.

33.

Ahamed M, Siddiqui MKJ. Low level lead exposure and oxidative stress: current opinions. Clin Chim Acta. 2007;383:57–64.

34.

Flora SJ, Saxena G, Mehta A. Reversal of lead-induced neuronal apoptosis by chelation treatment in rats: role of reactive oxygen species and intracellular Ca2+. J Pharmacol Exp Ther. 2007;322:108–16.

35.

Corradi M, Goldoni M, Sabbadini M. Acute lead poisoning: a singular case of haemolytic anemia and lead colic. Med Lav. 2011;102:243–9.

36.

Kiziler AR, Aydemir B, Onaran I, Alici B, Ozkara H, Gulyasar T, et al. High levels of cadmium and lead in seminal fluid and blood of smoking men are associated with high oxidative stress and damage in infertile subjects. Biol Trace Elem Res. 2007;120:82–91.

37.

Kasperczyk S, Birkner E, Kasperczyk A, Zalejska-Fiolka J. Activity of superoxide dismutase and catalase in people protractedly exposed to lead compounds. Ann Agric Environ Med. 2004;11:291–6.

38.

Oyagbemi AA, Omobowale TO, Akinrinde AS, Saba AB, Ogunpolu BS, Daramola O. Lack of reversal of oxidative damage in renal tissues of lead acetate treated rats. Environ Toxicol. 2015;30:1235–43.

39.

Vaziri ND, Khan M. Interplay of reactive oxygen species and nitric oxide in the pathogenesis of experimental lead-induced hypertension. Clin Exp Pharmacol Physiol. 2007;34:920–5.

40.

Roy A, Queirolo E, Peregalli F, Manay N, Martinez G, Kordas K. Association of blood lead levels with urinary F2-8α isoprostane and 8-hydroxy-2-deoxy-guanosine concentrations in first-grade Uruguayan children. Environ Res. 2015;140:127–35.

41.

Assi MA, Hezmee MNM, Haron AW, Sabri MYM, Rajion MA. The detrimental effects of lead on human and animal health. Vet World. 2016;9:660–71.

42.

White LD, Cory-Slechta DA, Gilbert ME, Tiffany-Castiglioni E, Zawia NH, Virgolini M, et al. New and evolving concepts in the neurotoxicology of lead. Toxicol Appl Pharmacol. 2007;225:1–27.

43.

Baranowska-Bosiacka I, Gutowska I, Rybicka M, Nowacki P, Chlubek D. Neurotoxicity of lead. Hypothetical molecular mechanisms of synaptic function disorders. Neurol Neurochir Pol J. 2012;46:569–78.

44.

Vij AG, Dhundasi SA. Hemopoietic, hemostatic and mutagenic effects of lead and possible prevention by zinc and vitamin C. Al Ameen J Med Sci. 2009;2:27–36.

45.

Ahamed M, Verma S, Kumar A, Siddiqui MKJ. Environmental exposure to lead and its correlation with biochemical indices in children. Sci Total Environ. 2005;46:48–55.

46.

Cleveland LM, Minter ML, Cobb KA, Scott AA, German VF. Lead hazards for pregnant women and children. Am J Nurs. 2008;108:40–9.

47.

Fujita H, Nishitani C, Ogawa K. Lead, chemical porphyria, and heme as a biological mediator. Tohoku J Exp Med. 2002;196:53–64.

48.

Casaret LJ, Klaassen CD, Doull J, editors. Toxic effects of metals. Casarett and Doull's toxicology: the basic science of poisons. 7th ed. New York: McGraw Hill Professional; 2007.

49.

Garza A, Vega R, Soto E. Cellular mechanisms of lead neurotoxicity. Med Sci Monit. 2006;12:RA57–65.

50.

Lidsky TI, Schneider JS. Lead neurotoxicity in children: basic mechanisms and clinical correlates. Brain. 2003;126:5–19.

51.

Bressler J, Kim KA, Chakraborti T, Goldstein G. Molecular mechanisms of lead neurotoxicity. Neurochem Res. 1999;24:595–600.

52.

Kosnett MJ. Lead. In: Brent J, editor. Critical care toxicology: diagnosis and management of the critically poisoned patient. Houston: Gulf Professional Publishing; 2005. p. 822.

53.

Brent JA. Review of medical toxicology. J Clin Toxicol. 2006;44:355.

54.

Mtui E, Gruener G, FitzGerald MJT. Clinical neuroanatomy and neuroscience. Philadelphia, PA: Elsevier Health Sciences; 2011.

55.

Sanders T, Liu Y, Buchner V, Tchounwou PB. Neurotoxic effects and biomarkers of lead exposure: a review. Rev Environ Health. 2009;24:15–46.

56.

Pearson HA, Schonfeld DJ. Lead. In: Rudolph CD, editor. Rudolph's pediatrics. 21st ed. New York: McGraw-Hill Professional; 2003. p. 1016–56.

57.

Park SK, O'Neill MS, Vokonas PS, Sparrow D, Wright RO, Coull B, et al. Air pollution and heart rate variability: effect modification by chronic lead exposure. Epidemiology. 2008;19:111–20.

58.

Bellinger DC. Very low lead exposures and children's neurodevelopment. Curr Opin Pediatr. 2008;20:172–7.

59.

Brunton LL, Goodman LS, Blumenthal D, Buxton I, Parker KL, editors. Goodman and Gillmans manual of pharmocology and theraupetics. New York: McGraw Hill Professional; 2007.

60.

Winneke G, Brockhaus A, Ewers U, Kramer U, Neuf M. Results from the European multicenter study on lead neurotoxicity in children: implications for risk assessment. Neurotoxicol Teratol. 1990;12:553–9.

61.

International Programme on Chemical Safety (IPCS). Evaluation—monograph on lead, inorganic. Geneva: World Health Organization; 2007.

62.

National Poisons Information Service (NPIS) US. Lead. TOXBASE, Health Protection Agency; 2010.

63.

Billings RJ, Berkowitz RJ, Watson G. Teeth. Pediatrics. 2004;113:1120–7.

64.

Triebig G, Weltle D, Valentin H. Investigations on neurotoxicity of chemical substances at the workplace. V. Determination of the motor and sensory nerve conduction velocity in persons occupationally exposed to lead. Int Arch Occup Environ Health. 1984;53:189–203.

65.

Davis JM, Svendsgaard DJ. Nerve conduction velocity and lead: a critical review and meta-analysis. In: Johnson BL, Anger WK, Durao A, Xinteras C, editors. Advances in neurobehavioural toxicology: applications in environmental and occupational health. Chelsea, MI: Michigan Lewis Publishers; 1990. p. 353–76.

66.

Stollery BT, Banks HA, Broadbent DE, Lee WR. Cognitive functioning in lead workers. Br J Ind Med. 1989;46:698–707.

67.

Hanninen H, Aitio A, Kovala T, Luukkonen R, Matikainen E, Mannelin T, et al. Occupational exposure to lead and neuropsychological dysfunction. Occup Environ Med. 1998;55:202–9.

68.

Baker EL, White RF, Pothier LJ, Berkey CS, Dinse GE, Travers PH, et al. Occupational lead neurotoxicity: improvement in behavioural effects after reduction of exposure. Br J Ind Med. 1985;42:507–16.

69.

Renner R. Exposure on tap: drinking water as an overlooked source of lead. Environ Health Perspect. 2010;118:A68–72.

70.

Schoeters G, Hond ED, Dhooge W, Larebeke NV, Leijs M. Endocrine disruptors and abnormalities of pubertal development. Basic Clin Pharmacol & Toxicol. 2008;102:168–75.

71.

Borja-Aburto VH, Hertz-Picciotto I, Rojas Lopez M, Farias P, Rios C, Blanco J. Blood lead levels measured prospectively and risk of spontaneous abortion. Am J Epidemiol. 1999;150:590–7.

72.

Zhang H, Liu Y, Zhang R, Liu R, Chen Y. Binding mode investigations on the interaction of lead (II) Acetate with human chorionic gonadotropin. J Phys Chem B. 2014;118:9644–50.

73.

Health Protection Agency. Lead toxicological overview. Version 3. London: H.P.A; 2012.

74.

Hu H. Knowledge of diagnosis and reproductive history among survivors of childhood plumbism. Am J Public Health. 1991;81:1070–2.

75.

Saleh HA, El-Aziz GA, El-Fark MM, El-Gohary M. Effect of maternal lead exposure on craniofacial ossification in rat fetuses and the role of antioxidant therapy. Anat Histol Embryol. 2009;38:392–9.

76.

Wadi S, Ahmad G. Effects of lead on the male reproductive system in mice. J Toxicol Environ Health A. 1999;56:513–21.

77.

Telisman S, Cvitkovic P, Jurasovic J, Pizent A, Gavella M, Rocic B. Semen quality and reproductive endocrine function in relation to biomarkers of lead, cadmium, zinc, and copper in men. Environ Health Perspect. 2000;108:45.

78.

Navas-Acien A, Guallar E, Silbergeld EK, Rothenberg SJ. Lead exposure and cardiovascular disease-a systematic review. Environ Health Perspect. 2007;115:472–82.

79.

Yu CC, Lin JL, Lin-Tan DT. Environmental exposure to lead and progression of chronic renal diseases: a four-year prospective longitudinal study. J Am Soc Nephrol. 2004;15:1016–22.

80.

Carmignani M, Volpe AR, Boscolo P, Qiao N, DiGioacchino M, Grilli A, et al. Catcholamine and nitric oxide systems as targets of chronic lead exposure in inducing selective functional impairment. Life Sci J. 2000;68:401–15.

81.

Finley J. Compositions and methods for the prevention and treatment of diseases or conditions associated with oxidative stress, inflammation, and metabolic dysregulation. U. S. Patent No.8, 652, 518.U. S. Patent and Trademark Office, Washington, DC; 2014.

82.

Nisar MF, Nasir I, Shaheen S, Khalid A, Tazeen N. Chronic lead acetate nephrotoxicity: a histological study on albino rats. Ann King Edw Med Univ. 2014;17:239.

83.

Gerhardsson L, Chettle DR, Englyst V, Nordberg GF, Nyhlin H, Scott MC, et al. Kidney effects in long term exposed lead smelter workers. Br J Ind Med. 1992;49:186–92.

84.

Ehrlich R, Robins T, Jordaan E, Miller S, Mbuli S, Selby P, et al. Lead absorption and renal dysfunction in a South African battery factory. Occup Environ Med. 1998;55:453–60.

85.

Staessen JA, Lauwerys RR, Buchet JP, Bulpitt CJ, Rondia D, Vanrenterghem Y, et al. Impairment of renal function with increasing blood lead concentrations in the general population. N Engl J Med. 1992;327:151–6.

86.

Tsaih SW, Korrick S, Schwartz J, Amarasiriwardena C, Aro A, Sparrow D, et al. Lead, diabetes, hypertension, and renal function: the normative aging study. Environ Health Perspect. 2004;112:1178–82.

87.

Needleman H. Lead poisoning. Annu Rev Med. 2004;55:209–22.

88.

Glenn BS, Stewart WF, Schwartz BS, Bressler J. Relation of alleles of the sodium potassium adenosine triphosphatase alpha 2 gene with blood pressure and lead exposure. Am J Epidemiol. 2001;153:537–45.

89.

Cheng Y, Schwartz J, Sparrow D, Aro A, Weiss ST, Hu H. Bone lead and blood lead levels in relation to baseline blood pressure and the prospective development of hypertension: the normative aging study. Am J Epidemiol. 2001;153:164–71.

90.

Vupputuri S, He J, Muntner P, Bazzano LA, Whelton PK, Batuman V. Blood lead level is associated with elevated blood pressure in blacks. Hypertension. 2003;41:463–8.

91.

Statement on the 2006 UK Total Diet Study of Metals and Other Elements. Committee on Toxicity of Chemicals in Food Consumer Products and the Environment (COT). London: Food Standards Agency; 2008.

92.

International Agency for the Research on Cancer (IARC). Inorganic and organic lead compounds. IARC Monographs on the Evaluation of Carcinogenic Risks to Humans. Vol. 87. Lyon, France; 2006.

93.

Fayerweather WE, Karns ME, Nuwayhid IA, Nelson TJ. Case-control study of cancer risk in tetraethyl lead manufacturing. Am J Ind Med. 1997;3:28–35.

94.

National Toxicity Program. Department of Health and Human Carcinogens. 12th ed. Department of Health and Human Services US; 2011.

95.

Lundstrom NG, Nordberg G, Englyst V, Gerhardsson L, Hagmar L, Jin T, et al. Cumulative lead exposure in relation to mortality and lung cancer morbidity in a cohort of primary smelter workers. Scand J Work Environ Health. 1997;23:24–30.

96.

Wynant W, Siemiatycki J, Parent ME, Rousseau MC. Occupational exposure to lead and lung cancer: results from two case-control studies in Montreal, Canada. Occup Environ Med. 2013;70:164–70.

97.

Wetmur JG, Kaya AH, Plewinska M, Desnick RJ. Molecular characterization of the human -aminolevulinatedehydratase 2 (ALAD2) allele: implications for molecular screening of individuals for genetic susceptibility to lead poisoning. Am J Hum Genet. 1991;49:757–63.

98.

Schwartz BS, Lee BK, Stewart W, Ahn KD, Springer K, Kelsey K. Associations of δ-aminolevulinic acid dehydratase genotype with plant, exposure duration, and blood lead and zinc protoporphyrin levels in Korean lead workers. Am J Epidemiol. 1995;142:738–45.

99.

Agency for Toxic Substances and Disease Registry. Interaction profile for chlorpyrifos, lead, mercury, and methyl mercury. Atlanta, GA: United State Department of Health and Human Services; 2006.

100.

Jain NB, Laden F, Guller U, Shankar A, Kazani S, Garshick E. Relation between blood lead levels and childhood anemia in India. Am J Epidemiol. 2005;161:968–73.

101.

Schwartz BS, Lee BK, Lee GS, Stewart WF, Simon D, Kelsey K, et al. Associations of blood lead, dimercaptosuccinic acid chelatable lead, and tibia lead with polymorphisms in the vitamin D receptor and [delta] aminolevulinic acid dehydratase genes. Environ Health Perspect. 2000;108:949–54.

102.

Piomelli S. Childhood lead poisoning. Pediatr Clin North Am J. 2002;49:1285–304.

103.

Kumar A, Prasad MNV, Achary VMM, Panda BB. Elucidation of lead-induced oxidative stress in Talinumtriangulare roots by analysis of antioxidant responses and DNA damage at cellular level. Environ Sci Pollut Res. 2013;20:4551–61.

104.

Flora SJS, Pachauri V. Chelation in metal intoxication. Int J Environ Res Public Health. 2010;7:2745–88.

105.

Wang C, Liang J, Zhang C, Bi Y, Shi X, Shi Q. Effect of ascorbic acid and thiamine supplementation at different concentrations on lead toxicity in liver. Ann Occup Hyg. 2007;51:563–9.

106.

Kim JS, Hamilton DL, Blakley BR, Roussraux CG. The effects of thiamine on lead metabolism: organ distribution of lead. Can J Vet Res. 1992;56:256–9.

107.

Najarnezhad V, Aslani MR, Balali-Mood M. The therapeutic potential of thiamine for treatment of experimentally induced sub-acute lead poisoning in sheep. Comp Clin Patol. 2010;19:69–73.

108.

Sajitha GR, Jose R, Andrews A, Ajantha KG, Augustine P, Augusti KT, et al. Garlic oil and vitamin E prevent the adverse effects of lead acetate and ethanol separately as well as in combination in the drinking water of rats. Indian J Clin Biochem. 2010;25:280–8.

109.

Caylak E, Aytekin M, Halifeoglu I. Antioxidant effects of methionine, alpha-lipoic acid, N-acetylcysteine and homocysteine on lead-induced oxidative stress to erythrocytes in rats. Exp Toxicol Pathol. 2008;60:289–94.

110.

Chen W, Ercal N, Huynh T, Volkov A, Chusuei CC. Characterizing N-acetylcysteine (NAC) and N-acetylcysteine amide (NACA) binding for lead poisoning treatment. J Colloid Interface Sci. 2012;371:144–9.

111.

Flora SJ, Pande M, Bhadauria S, Kannan GM. Combined administration of taurine and meso 2, 3 dimercaptosuccinic acid in the treatment of chronic lead intoxication in rats. Hum Exp Toxicol. 2004;23:157–66.

112.

Kianoush S, Balali-Mood M, Mousavi SR, Moradi V, Sadeghi M, Dadpour B, et al. Comparison of therapeutic effects of garlic and d-Penicillamine in patients with chronic occupational lead poisoning. Basic Clin Pharmacol Toxicol. 2012;110:476–81.

113.

Deldar K, Nazemi E, Balali MM, Emami SA, MohammadPour AH, Tafaghodi M, et al. Effect of Coriandrum sativum L. extract on lead excretion in 3-7 year old children. J Birjand Univ Med Sci. 2008;15:11–9.

114.

Venkatesh T. Lead is hampering the Quality of our lives. In: Gyani GJ, editor. Quality India, vol. 2. 2008. p. 22–3.

115.

van Alphen M. Lead poisoning in India. LEAD Action News 1999;7(1):2–3.

116.

Singh AK, Singh M. Lead decline in the Indian environment resulting from the petrol-lead phase-out programme. Sci Total Environ. 2006;368:686–94.

117.

Maya C. Lead poisoning: warning bells toll. The Hindu. Updated on Aug 22, 2011.

118.

Mitra P. Lead poisoning affects 20% Kolkata kids. Times of India; Jul 14, 2013.

119.

Regulation on Lead contents in Household and Decorative Paints Rules, 2016. The Gazzette of India, Ministry of Environment, Forest and Climate Change notification, New Delhi; Nov 1, 2016.

120.

Chatterjee P. Explained: the controversy surrounding Maggi Noodles. Indian Express Updated on Jun 5, 2015.

121.

After Maggi and Knorr, Top Ramen noodles withdrawn from market. Hindustan times Updated on Jun 30, 2015.

122.

New stocks of Maggi noodles cleared by labs, likely to hit stores this month: Nestle. Indian Express. Updated on Nov 4, 2015.

123.

Lane RE. The care of the lead worker. Br J Ind Med. 1949;6:125–43.

124.

Chey H, Buchanan S. Toxins in everyday life. Prim Care. 2008;35:707–27.

125.

Warniment C, Tsang K, Galazka SS. Lead poisoning in children. Am Fam Physician. 2010;81:751–7.

126.

Woolf AD, Goldman R, Bellinger DC. Update on the clinical management of childhood lead poisoning. Pediatr Clin North Am. 2007;54:271–94.

127.

Levin R, Brown MJ, Kashtock ME, Jacobs E, Whelan EA, Rodman J, et al. Lead exposures in U.S. Children, 2008: implications for prevention. Environ Health Perspect. 2008;2008(116):1285–93.

128.

Shaik AP, Sultana SA, Alsaeed AH. Lead exposure: a summary of global studies and the need for new studies from Saudi Arabia. Dis Markers. 2014;2014:415160–6.
Ethics declarations
Conflict of interest
The authors have no conflict of interest with this manuscript.
About this article
Cite this article
Sachdeva, C., Thakur, K., Sharma, A. et al. Lead: Tiny but Mighty Poison. Ind J Clin Biochem 33, 132–146 (2018). https://doi.org/10.1007/s12291-017-0680-3
Received:

Accepted:

Published:

Issue Date:
Keywords
BLL

Chelation therapy

Lead poisoning

Pathophysiology

Prevention