Abstract
In the present paper, finite element simulations are used to gain a better understanding of the setting process of a blind rivet nut. A blind rivet nut is a mechanical fastener capable of clinching materials whilst providing a threaded solution without the need for thread forming. The technique relies on plastic deformation introduced by axial compression of the rivet nut in such a way that a counter head is formed on the opposite side of the work piece. For certain applications, stresses in the plate material induced by the setting process are detrimental for the fastener's integrity. Hence an improved design of the fastener is desired. To embark on such a redesign, an appropriate numerical model to reveal the influence of several parameters is indispensable. In this work, a strategy is presented to simulate the setting process involving large plastic strains and contact pressures. An FE based inverse method was used to identify the local plastic material properties of the blind rivet nut. The forming simulation was validated in terms of predicted shape of the rivet nut and the evolution of the setting force. A quasi-static FE model using the shape and solution variables of the deformed rivet nut was used to reproduce the torque-to-turn resistance as a function of the setting force. The strategy was successfully applied on two blind rivet nuts, different in geometry and base material. Finally, three industrial case studies confirmed the viability of the model.
This is a preview of subscription content, log in to check access.
Access options
Buy single article
Instant access to the full article PDF.
US$ 39.95
Price includes VAT for USA
Subscribe to journal
Immediate online access to all issues from 2019. Subscription will auto renew annually.
US$ 99
This is the net price. Taxes to be calculated in checkout.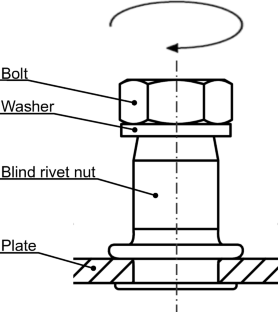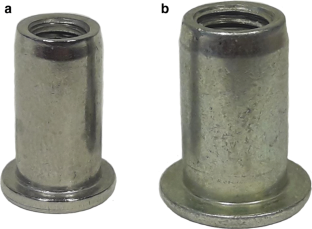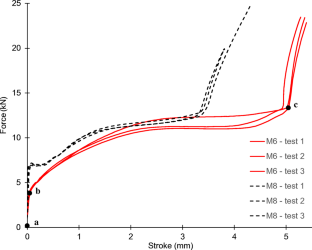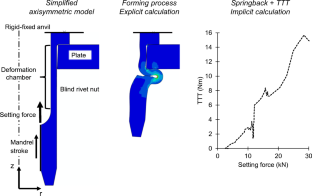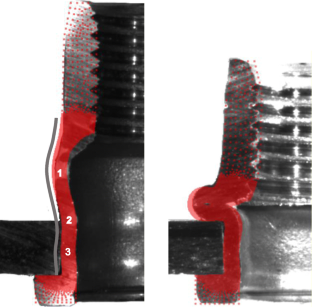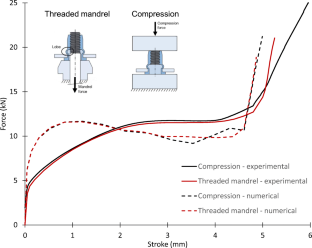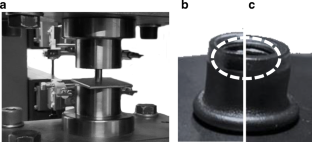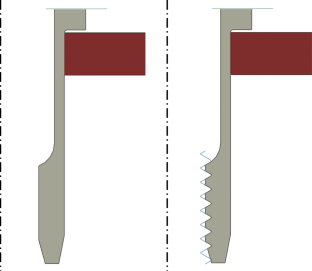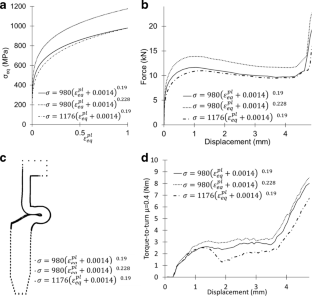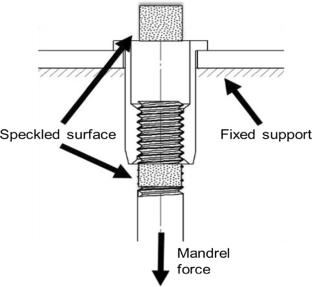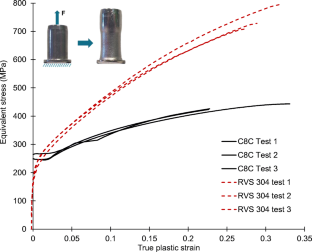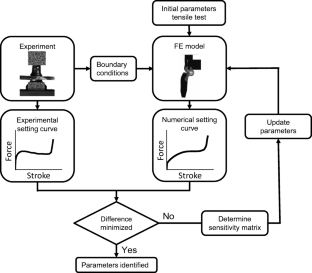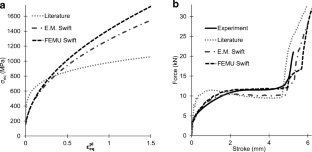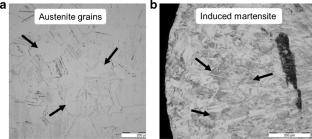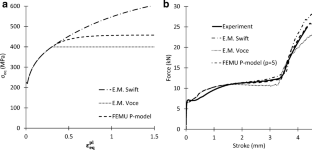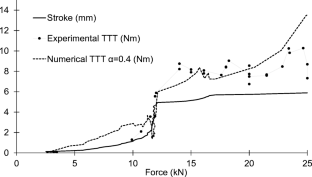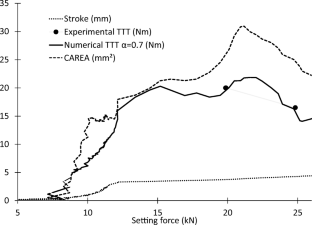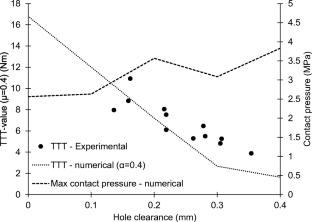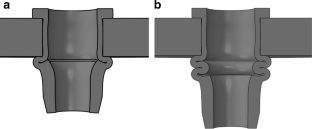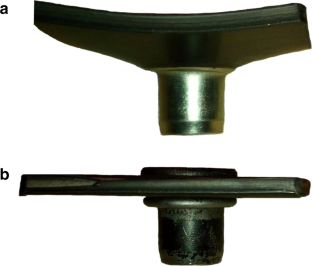 References
1.

Messler R (2004) Joining of Materials and Structures. Elsevier, New York

2.

Aurich JC, Kirsch B, Müller C, Heberger L (2014) Procedia CIRP

3.

Thoppul SD, Finegan J, Gibson RF (2004) Composites Science and Technology

4.

Manes A, Giglio F, Viganò F (2011) International Journal of Mechanical Sciences

5.

Van de Velde A, Coppieters S, Denys K, Maeyens J, Debruyne D (2017) Proceedings of the 20th international ESAFORM conference on material forming

6.

Cheraghi SH (2007) International journal of advanced manufacturing technology

7.

Glackin JJ, Gowen EF, Keeney CJ (1968) Development of fasteners technology for beryllium point drive bolds and blind fasteners. Tech. rep., SPS Laboratories

8.

Wanner MC, Henkel KM, Herzogt P, Fuchs N, Glienke R (2009) Einsatz von blindgenieteten funktionselementen in ausgewählten bauteilwerkstoffen. Tech. rep., Universität Rostock, Fakultät für Maschinenbau und Schiffstechnik

9.

Klasztorny M, Nycs D (2014) Shell Structures: Theory and Applications, vol 3. CRC Press, Chap. Modelling and numerical study of blind rivet nut / bolt joints of composite shell segments

10.

Yoo SY, Kim CH, Kweon JH, Choi JH (2016) Composite structures

11.

MatchID (2016) MatchID software (http://www.matchidmbc.com)

12.

Simulia Abaqus version 6.13

13.

Design G (2017) CES EduPack

14.

Simulia Abaqus anlysis user's guide 6.11

15.

Denys K, Coppierters S, Cooreman S, Debruyne D (2016) Mechanics of Materials

16.

Coppieters S, Lava P, Sol H, Van Bael A, Van Houtte P, Debruyne D (2010) Determination of the flow stress and contact friction of sheet metal in a multi-layered upsetting test. J Mater Process Technol 210:1290–1296

17.

Coppieters S, Kuwabara T (2014) Identification of Post-Necking Hardening Phenomena in Ductile Sheet Metal. Exp Mech 54:1355 753

18.

(1994) Military Standardization Handbook. Defense Automated Printing Services

19.

Reithmaier LW, Leavell S, Bungay S (1991) Standard aircraft handbook. Blue Ridge Summit

20.

Maeyens J, Reul A, Van Leugenhaeghe S (2018) Blindklinkbevestiger en werkijze voor de productie daarvan Belgium Patent F16B 37/06 - BE1025150
Acknowledgements
The presented results are part of the TETRA project "A Total Approach in Hybrid Joining" funded by the Flemish government agency "Flanders Innovation & Entrepreneurship" (VLAIO).
Ethics declarations
Conflict of interests
The authors declare that they have no conflict of interest.
Additional information
Publisher's note
Springer Nature remains neutral with regard to jurisdictional claims in published maps and institutional affiliations.
About this article
Cite this article
de Velde, A., Coppieters, S., Maeyens, J. et al. On the numerical prediction of the torque-to-turn-value of a blind rivet nut. Int J Mater Form 13, 127–141 (2020). https://doi.org/10.1007/s12289-019-01476-5
Received:

Accepted:

Published:

Issue Date:
Keywords
Blind rivet nut

Torque-to-turn

Rivet joint

Material identification

Stereo-DIC

FE modelling