Abstract
Copper (Cu) has some properties, similar to aluminium (Al), like high thermal conductivity, high thermal expansion coefficient, relatively low melting point, brittleness at elevated temperatures and less viscosity of molten metal. These properties make the welding of Cu and Cu alloys difficult as compared to welding of carbon steels. The present study investigates the feasibility of electromagnetic impact welding of Cu-to-Cu sheets by using Al as the driver sheet. A study has been carried out to characterize the electromagnetic impact welding of 0.5 mm thick Cu sheets. The results of the microstructure and tensile shear strength tests are reported.
Access options
Buy single article
Instant access to the full article PDF.
USD 39.95
Price excludes VAT (USA)
Tax calculation will be finalised during checkout.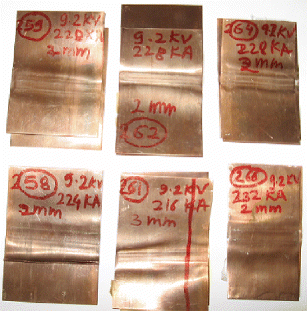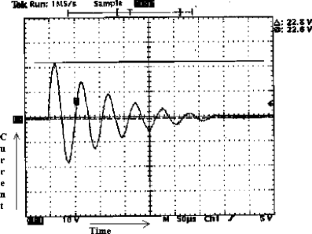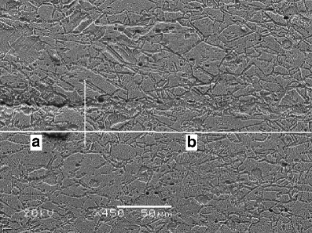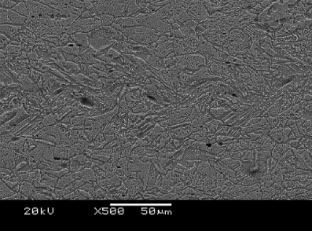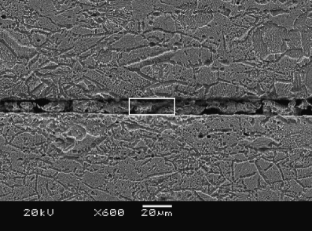 References
Aizawa T, Okogawa K, Yoshizawa M, Henmi N (2001) Impulse magnetic pressure seam welding of aluminium sheets. Impact Engineering and Applications 827–832

Aizawa T (2004) Methods for electromagnetic pressure seam welding of Al/Fe sheets. Weld Int 18(11):868–872

Azab A, Garnich M, Kapoor A (2003) Modeling of the electromagnetic forming of sheet metals: state-of-the-art and future needs. J Mater Process technol 142:744–754

Hwang WS (1992) Electromagnetic joining of aluminum tubes on polyurethane cores. J Mater Process technol 34:341–348

Kimchi M, Saho H, Cheng W, Krishnaswamy P (2004) Magnetic pulse welding aluminum tubes to steel bars. Weld world 48:19–22

Kore SD, Date PP, Kulkarni SV (2006) Electromagnetic welding of Al sheets, Sheet Metal Welding Conference XII, AWS, Livonia, Michigan, Detroit USA

Kore SD, Date PP, Kulkarni SV (2007) Effect of process parameters on electromagnetic impact welding of Al sheets. Int J Impact Eng 34:1327–41

Kore SD, Date PP, Kulkarni SV (2008) Electromagnetic welding of Al to stainless steel sheets, Journal of Materials Processing Technology, available online on 2nd February 2008

Mamalis AG, Manolakos DE, Kaldas AG, Koumoutsos AK (2004) Electromagnetic forming and powder processing: trends and developments. Appl Mech Rev 57(4):299–324

Marya M, Marya S (2004) Interfacial microstructures and temperatures in aluminum—copper electromagnetic pulse welds. Sci Technol Weld Join 9(6):541–547

Marya M, Marya S, Priem D (2005) On the characteristics of electromagnetic welds between aluminum and other metals and alloys. Weld World 49:74–84

Moon FC (1984) Magneto-solid mechanics. Wiley and Sons Inc.

Padmanabhan M (1997) Wrinkling and springback in electromagnetic sheet metal forming and electromagnetic ring compression. M.S Thesis, The Ohio State University

Powers HG (1967) Bonding of aluminum by capacitor discharge magnetic forming process. Weld J 46:507–510

Seth M, Vohnout VJ, Daehn GS (2005) Formability of sheet steel in high velocity impact. J Mater Process Technol 168:391–400

Stern A, Aizenshtein M (2002) Bonding zone formation in magnetic pulse welds. Sci Technol Weld Join 7(5):339–342

Shribman V, Stern A, Livshitz Y, Gafri O (2002) Magnetic pulse welding produces high strength aluminum welds. Weld J 81(4):33–37

Al-Hassani STS, Duncan JL, Johnson W (1967) The influence of the electrical and geometrical parameters in magnetic forming. Advances in Machine tool Design and Research, September 1967, Proceedings of 8th International Conference. UK, Pergamon, Oxford

Zhang P, Daehn G (2004) Analysis of the electromagnetic impulse joining process with a field concentrator. Proceedings of the 8th International Conference on Numerical Methods in Industrial Forming Processes: Columbus, Ohio, pp. 1253–1258
About this article
Cite this article
Kore, S.D., Date, P.P., Kulkarni, S.V. et al. Electromagnetic impact welding of copper-to-copper sheets. Int J Mater Form 3, 117–121 (2010). https://doi.org/10.1007/s12289-009-0661-z
Received:

Accepted:

Published:

Issue Date:

DOI: https://doi.org/10.1007/s12289-009-0661-z
Keywords