Zusammenfassung
Bei Patienten mit chronischen Beschwerden im Kiefergelenk- und/oder oberen Halsbereich sowie häufig auch Schluckstörungen und einem Globusgefühl muss immer auch das Vorliegen eines Eagle-Syndroms in Betracht gezogen werden. Dabei findet sich als mögliche Ursache der Beschwerden ein verlängerter und/oder in seiner Angulation ungünstig veränderter Processus styloideus ggf. mit einer Verknöcherung des Lig. stylohyoideum. Häufig ist die Bildgebung mittels Panoramaschichtaufnahme schon zielführend, sodass die operative Kürzung des Processus über einen intraoralen Zugang erwogen werden kann. Für MKG-Chirurgen ist es wichtig, bei Patienten mit chronischen, therapierefraktären Beschwerden immer an das Eagle-Syndrom zu denken.
Abstract
In patients with chronic pain in the temporomandibular joint (TMJ) and/or upper cervical region, particularly when they also complain of a foreign body feeling in their throat and dysphagia, treating physicians should always consider Eagle's syndrome as part of the differential diagnosis. An elongated or unfavourably angled styloid process and/or ossifications of the stylohyoid ligament can be the causes of symptoms. In most cases, panoramic imaging is sufficient to diagnose this condition. Given the diagnosis, resection of the elongated process via an intraoral approach should be considered. For oral and maxillofacial surgeons, it is important to keep Eagle's syndrome in mind as part of the differential diagnosis, especially in patients with chronic, treatment-refractory pain.
Access options
Buy single article
Instant access to the full article PDF.
USD 39.95
Price excludes VAT (USA)
Tax calculation will be finalised during checkout.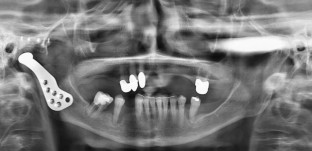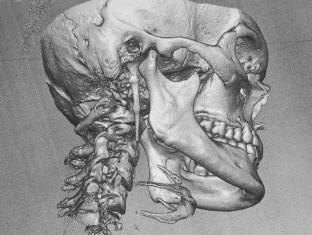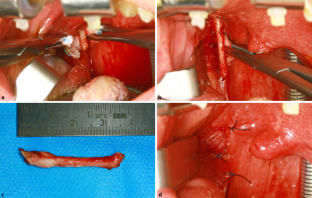 Literatur
Corell RW, Jensen JL, Taylor JB, Rhyne RR (1979) Mineralization of the styloid-stylomandibular ligament complex. Oral Surg Oral Med Oral Pathol 48:286–291

Monsour PA, Young WG (1986) Variability of the styloid process and stylohyoid ligament in panoramic radiographs. Oral Surg Oral Med Oral Pathol 61:522–526

Fusco DJ, Asteraki S, Spetzler RF (2012) Eagle's syndrome: embryology, anatomy, and clinical management. Acta Neurochir 154:1119–1126

Marchetti D (1652) Anatomia. Patavii 13:205

Eagle W (1937) Elongated styloid process: report of two cases. Arch Otolaryngol 25:584–587

Eagle W (1948) Elongated styloid process. Further observation and a new syndrome. Arch Otolaryngol 47:630–640

Eagle WW (1949) Symptomatic elongated styloid process; report of two cases of styloid process-carotid artery syndrome with operation. Arch Otolaryngol 49:490–503

Eagle WW (1958) Elongated styloid process; symptoms and treatment. AMA Arch Otolaryngol 67:172–176

Murtagh RD, Caracciolo JT, Fernandez G (2001) CT findings associated with Eagle syndrome. AJNR Am J Neuroradiol 22:1401–1402

Steinmann EP (1968) Styloid syndrome in absence of an elongated process. Acta Otolaryngol 66:347–356

Thot B, Revel S, Mohandas R, Rao AV, Kumar A (2000) Eagle syndrome. Anatomy of the styloid process. Indian J Dent Res 11:65–70

Kaufman SM, Elzay RP, Irish EF (1970) Styloid process variation: radiological and clinical study. Arch Otolaryngol 91:460–463

Badhey A, Jategaonkar A, Anglin Kovacs AJ, Kadakia S, De Deyn PP, Ducic Y et al (2017) Eagle syndrome: a comprehensive review. Clin Neurol Neurosurg 159:34–38

Han MK, Kim DW, Yang JY (2013) Non surgical treatment of eagle's syndrome—a case report. Korean J Pain 26:169–172

Taheri A, Firouzi-Marani S, Khoshbin M (2014) Nonsurgical treatment of stylohyoid (Eagle) syndrome: a case report. J Korean Assoc Oral Maxillofac Surg 40:246–249

Maher T, Shankar H (2017) Ultrasound-guided peristyloid steroid injection for eagle syndrome. Pain Pract 17:554–557

Singh R, Galagali JR (2016) Tonsillostyloidectomy for Eagle's syndrome: a study of 20 cases. Int J Otorhinolaryngol Head Neck Surg 2:22–25

Maru YK, Patidar K (2003) Styalgia and its surgical management by intraoral route—clinical experience of 332 cases. Indian J Otolaryngol Head Neck Surg 55:87–90

Yavuz H, Caylakli F, Yildiram T, Ozluoglu LN (2008) Angulation of the styloid process in Eagle's syndrome. Eur Arch Otorhinolaryngol 265:1393–1396
Ethics declarations
Interessenkonflikt
Gemäß den Richtlinien des Springer Medizin Verlags werden Autoren und Wissenschaftliche Leitung im Rahmen der Manuskripterstellung und Manuskriptfreigabe aufgefordert, eine vollständige Erklärung zu ihren finanziellen und nichtfinanziellen Interessen abzugeben.
Autoren
M. Heiland: A. Finanzielle Interessen: gibt an, dass kein finanzieller Interessenkonflikt besteht. – B. Nichtfinanzielle Interessen: Klinikdirektor, Klinik für Mund‑, Kiefer- und Gesichtschirurgie, Charité – Universitätsmedizin Berlin | Mitgliedschaft: Vorstandsmitglied der Deutschen Gesellschaft für Mund‑, Kiefer- und Gesichtschirurgie (DGMKG), stellv. Ausschussvorsitzender "Ärztliche Tätigkeit im Krankenhaus" des Spitzenverbandes Fachärzte Deutschlands e. V. (Spifa), Chair des European Boards der AO CMF.
Wissenschaftliche Leitung
Die vollständige Erklärung zum Interessenkonflikt der Wissenschaftlichen Leitung finden Sie am Kurs der zertifizierten Fortbildung auf www.springermedizin.de/cme.
Der Verlag
erklärt, dass für die Publikation dieser CME-Fortbildung keine Sponsorengelder an den Verlag fließen.
Für diesen Beitrag wurden von den Autor/-innen keine Studien an Menschen oder Tieren durchgeführt. Für die aufgeführten Studien gelten die jeweils dort angegebenen ethischen Richtlinien.
Additional information
Wissenschaftliche Leitung
Felix Blake, Bad Oldesloe
Reinhard Bschorer, Schwerin
Aus Gründen der besseren Lesbarkeit wird in diesem Beitrag überwiegend das generische Maskulinum verwendet. Dies impliziert immer beide Formen, schließt also die weibliche Form mit ein.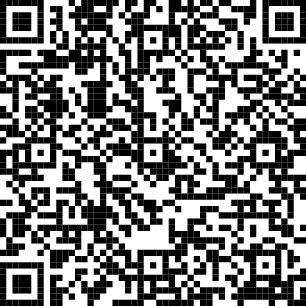 QR-Code scannen & Beitrag online lesen
CME-Fragebogen
CME-Fragebogen
Ab welcher Länge des Processus styloideus wird in der Literatur bereits von einem Risiko für ein Eagle-Syndrom ausgegangen?
< 10 mm
< 20 mm
> 30 mm
> 40 mm
> 50 mm
Welches bildgebende Verfahren ist i. d. R. zur Diagnostik eines Eagle-Syndroms ausreichend?
Panoramaschichtaufnahme
Fernröntgenseitenbild
Bissflügelaufnahme
Digitale Volumentomographie
Magnetresonanztomographie
Welche Symptomtrias erwarten Sie typischerweise bei Patienten mit Eagle-Syndrom?
Periaurikuläre Schmerzen, Kloßgefühl im Hals, Aufbissbeschwerden
Perianguläre Schmerzen, Fremdkörpergefühl im Hals, Schluckbeschwerden
Halsschmerzen, Schwindel, Aufbissbeschwerden
Periorale Schmerzen, Schlaganfall, Fieber
Diffuse Schmerzen im Unterkiefer, Kiefergelenkknacken, Müdigkeit
Wie hoch liegt die Inzidenz für einen verlängerten Processus styloideus?
2–8,7 %
3–9,2 %
4–10,3 %
5–15 %
10–17,8 %
Sie behandeln eine Patientin mit Eagle-Syndrom. Nach Abschluss der Diagnostik besprechen Sie mit der Patientin die Therapieoptionen. Welche nichtchirurgische Therapie eines Eagle-Syndroms sollten Sie dabei am ehesten in Erwägung ziehen?
Orale Gabe von Acetylsalicylsäure oder Ibuprofen
Anfertigung einer Aufbissschiene
Physio- und Wärmetherapie
Kombinationen von nichtsteroidalen Antirheumatika, Antikonvulsiva, Antidepressiva und lokalen Injektionen
Extraorale Verwendung einer kortisonhaltigen Salbe
Welche benachbarte Struktur müssen Sie bei der chirurgischen Therapie des Eagle-Syndroms unbedingt schonen?
A. temporalis superficialis
A. labialis inferior
V. jugularis externa
V. facialis
A. carotis interna
Nach genauer Diagnostik planen Sie die chirurgische Kürzung des Processus styloideus bei einem Patienten mit Eagle-Syndrom. Um sicherzugehen, dass die geplante Operation einen ausreichenden Effekt erzielen wird, simulieren Sie vorab die Auswirkung der Operation. Mit welchem Verfahren führen Sie diese Simulation durch?
Infiltrationsanästhesie der Tonsillenloge
Leitungsanästhesie des N. alveolaris inferior
Infiltrationsanästhesie der Oberkiefermolaren
Oberflächenanästhesie im Bereich des Gaumens
Leitungsanästhesie des N. buccalis
Bei welchen Voraussetzungen ist ein extraoraler Zugang für eine chirurgische Kürzung des Processus styloideus am ehesten indiziert?
Geringe Verknöcherung des Processus styloideus
Verdickter kaudaler Anteil des Processus styloideus
Zustand nach Tonsillektomie beidseitig
Verdickter kranialer Anteil des Processus styloideus
Übergewichtige Patienten (Body-Mass-Index 29)
Wie hoch wird die Beschwerdefreiheit nach 4 Wochen nach einer ein- oder beidseitigen Tonsillostyloidektomie bei vorliegendem symptomatischen Processus angegeben?
75 %
80 %
85 %
90 %
95 %
Bei welcher Angulation des Processus styloideus kommt es am ehesten zur Entwicklung einer klinischen Symptomatik im Sinne eines Eagle-Syndroms?
Angulation nach anterior und lateral
Angulation nach anterior und/oder medial
Angulation nach posterior
Angulation nach posterior und/oder lateral
Angulation nach anterior und kranial
About this article
Cite this article
Heiland, M. Das Eagle-Syndrom. MKG-Chirurgie 15, 335–342 (2022). https://doi.org/10.1007/s12285-022-00390-1
Accepted:

Published:

Issue Date:

DOI: https://doi.org/10.1007/s12285-022-00390-1
Schlüsselwörter
Keywords