Zusammenfassung
Hintergrund
Die Einführung der Lasermedizin in eine ästhetisch-chirurgische Praxis macht Sinn, wenn damit die eigenen chirurgischen Möglichkeiten ausgebaut oder sinnvoll ergänzt werden.
Zielsetzung
Ziel dieses Beitrags ist, wesentliche Indikationen für chirurgische Laser vorzustellen und der Frage nachzugehen, wie diese sinnvoll in eine chirurgische Praxis integriert werden können.
Ergebnisse
Für den Patienten ist es ein Gewinn, wenn der Chirurg durch Lasereinsatz mit weniger Risiken, Belastungen und Komplikationsmöglichkeiten operieren kann. Diese Methode ist mit weniger Kosten und Ausfallzeiten für den Patienten verbunden und mit der Lasermedizin können neue Operationstechniken für zuvor nicht zugängliche Indikationen entwickelt werden.
Abstract
Background
The implementation of laser medicine in a practice for aesthetic surgery makes sense, especially if the surgical possibilities of the practice are thus extended or efficiently supplemented.
Objective
The aim of this article is the presentation of the essential indications for surgical lasers and potential ways of integrating them into a surgical practice.
Results
It is advantageous for patients if surgeons use lasers to operate with less risks, less stress and fewer risks of complications. The method is associated with lower costs and shorter downtimes for patients and laser medicine makes it possible to develop new operation techniques for previously untreatable indications.
Access options
Buy single article
Instant access to the full article PDF.
US$ 39.95
Tax calculation will be finalised during checkout.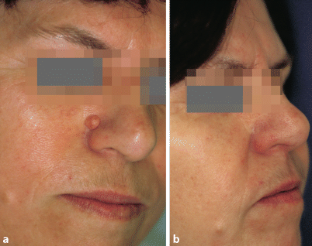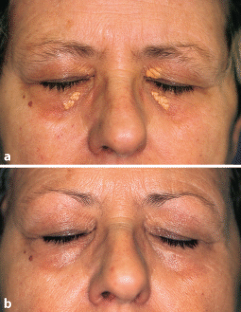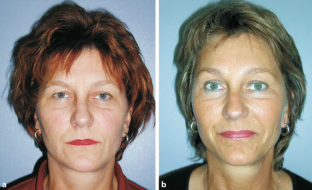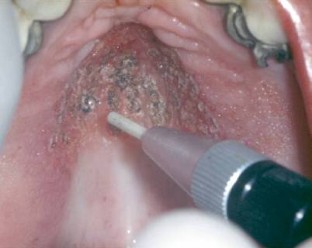 Literatur
1.

Alam M, Dover JS (2006) Treatment of acne scarring. Skin Therapy Lett 11:7–9

2.

Bach G, Neckel C, Mall C, Krekeler G (2000) Conventional versus laser-assistet therapy of periimplantitis: A five-year comparative study. Implant Dent 9(3):247–251

3.

Bahmer F, Drosner M, Hohenleutner U, Kaufmann R, Kautz G, Kimmig W, Landthaler M, Neumann R, Raulin C, Seeber N (2008) Recommendations for medical and aesthetic treatment of skin using laser or intense pulsed light (IPL) systems. Med Laser Appl 23:105–114

4.

Daeschlein G, Lutze S, Arnold A, von Podewils S, Jünger M (2014) Importance of modern treatment procedures for infected and colonized wounds in dermatology. Hautarzt 65(11):949–959

5.

Ezzati A, Bayat M, Khoshvaghti A (2010) Low-level laser therapy with a pulsed infrared laser accelerates second-degree burn healing in rat: A clinical and microbiologic study. Photomed Laser Surg 28(5):603–611

6.

Jacob CI, Dover JS, Kaminer MS (2001) Acne scarring: A classification system and review of treatment options. J Am Acad Dermatol 45:109–117

7.

Keller U, Hibst R (1989) Experimental studies of the application of the Er:YAG laser on dental hard substances. Lasers Surg Med 9(4):345–351

8.

Landthaler M, Hohenleutner U (1998) Laseranwendungen in der Dermatologie. Dtsch Arztebl 95:280

9.

Manstein D, Herron GS, Sink RK, Tanner H, Anderson RR (2004) Fractional photothermolysis: A new concept for cutaneous remodeling using microscopic patterns of thermal injury. Lasers Surg Med 34:426–438

10.

Metelmann HM, Hammes S (2014) Lasermedizin in der Ästhetischen Chirurgie. Springer, Heidelberg

11.

Münker R (2001) Laser blepharoplasty and periorbital laser skin resurfacing. Facial Plast Surg 17(3):209–217

12.

Nast A, Eming S, Fluhr J, Fritz K, Gauglitz GG, Hohenleutner S et al (2012) Therapie pathologischer Narben (hypertrophe Narben und Keloide). AWMF-Leitlinie S2k 013/30, 1–43

13.

Niamtu J 3rd (2008) Radiowave surgery versus CO laser for upper blepharoplasty incision: Which modality produces the most aesthetic incision? Dermatol Surg 34(7):912–921

14.

Paasch U, Bodendorf MO, Grunewald S (2012) Dermatologische Lasertherapie: Fraktionale Laser, 1. Aufl. KVM, Berlin

15.

Raulin C, Karsai S (2013) Lasertherapie der Haut. Springer, Heidelberg

16.

Samuthrsindh K, Helbig D, Paasch U, Thanasarnaksorn W, Sutthipisal N (2011) Prospective, uncontrolled examination of ablative fractional photothermolysis on Asian and Caucasian skin. Med Laser Appl 26:3–9

17.

Schwarz F, Sculean A, Berakdar M, Georg T, Reich E, Becker J (2003) Periodontal treatment with an Er:YAG laser or scaling and root planing. A 2‑year follow-up split-mouth study. J Periodontol 74(5):590–596

18.

Semchyshyn NL, Kilmer SL (2005) Does laser inactivate botulinum toxin? Dermatol Surg 31:399–404

19.

Wagner JA, Paasch U, Bodendorf MO, Simon JC, Grunewald S (2011) Treatment of keloids and hypertrophic scars with the triple mode Er:YAG laser: A pilot study. Med Laser Appl 26:10–15

20.

Raulin C, Greve B (Hrsg) (2003) Laser und IPL-Technologie in der Dermatologie und Ästhetischen Medizin. Schattauer, 2. Aufl. Stuttgart, S 63, 68

21.

Podmelle F, Metelmann HR, Kaduk W (2009) Individualästhetik in der Gesichtschirurgie – Differenzierte Operationsverfahren zur Verjüngung der Stirn-, Augenbrauen- und Oberlidregion. Face Int Mag Orofac Esthet 4:6–12
Danksagung
Wir danken folgenden Co-Autoren des Lehrbuches von Metelmann HR, Hammes S [10] für die modifizierte und gekürzte Übernahme von Teilen ihrer Texte: Paasch U. Falten, Narben und Keloide; Sommer B. Bodycontouring, Laserlipolyse und Liposuktion; Daeschlein G, Müller-Debus CF. Wundbehandlung; Bach G, Sümnig W. Zahnmedizinische Ästhetik.
Ethics declarations
Interessenkonflikt
S. Hammes und F. Podmelle geben an, dass kein Interessenkonflikt besteht.
Dieser Beitrag beinhaltet keine von den Autoren durchgeführten Studien an Menschen oder Tieren.
Additional information
Teile des Beitrags basieren auf folgender Veröffentlichung: Metelmann H‑R, Hammes S (2015) Lasermedizin in der Ästhetischen Chirurgie. Springer-Verlag, Berlin Heidelberg. DOI 10.1007/978-3-642-34936-2.
Redaktion
H.-R. Metelmann, Greifswald
About this article
Cite this article
Hammes, S., Podmelle, F. Klinik und Praxis der Lasermedizin. MKG-Chirurg 9, 236–245 (2016). https://doi.org/10.1007/s12285-016-0077-y
Schlüsselwörter
Lasertherapie

Keloide

Nävi

Benigne Tumoren

Wundheilung
Keywords
Laser therapy

Keloid

Nevi

Benign neoplasms

Wound healing