Abstract
Commercial systems utilizing data from inertial measurement units (IMUs) to analyse movement patterns have not yet been adapted to monitor daily training in cross-country (XC) skiing. The main purposes of this study are to investigate: (1) the feasibility and potential of a multi-sensor system consisting of a heart rate sensor, global navigation satellite systems (GNSSs) data and seven IMUs placed at multiple locations on the body for outdoor XC skiing, and (2) the validity of employing hard decision rules based on the correlation between arms and legs for detecting sub-techniques in classical XC skiing. All sensor data were synchronously sampled and synchronized with GNSS data from a commercially available sports watch while XC skiing on varying tracks, from amateur skiers and world-class athletes. An algorithm based on the correlation of the angular velocity of arms and legs was developed to detect the three main classic sub-techniques, diagonal, double poling with a kick and double poling. Other sub-techniques were classified as miscellaneous (0–20%). The system is shown to work well outdoors on snow during different conditions, and the implemented algorithm was validated by video analyses to detect the three sub-techniques with a sensitivity of 99–100%. This study is the first to detect and link sub-techniques in XC skiing to GNSS data, thereby associating the detection and distribution of sub-techniques to different terrains. Such information gives insight into the technical and tactical aspects of skiers' daily training and competitions, thereby providing a tool for coaches and athletes.
This is a preview of subscription content, log in to check access.
Access options
Buy single article
Instant access to the full article PDF.
US$ 39.95
Price includes VAT for USA
Subscribe to journal
Immediate online access to all issues from 2019. Subscription will auto renew annually.
US$ 99
This is the net price. Taxes to be calculated in checkout.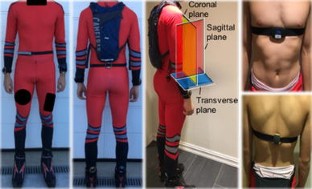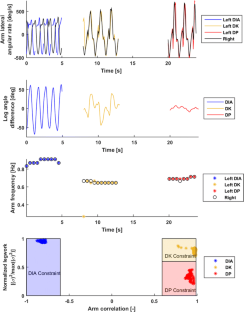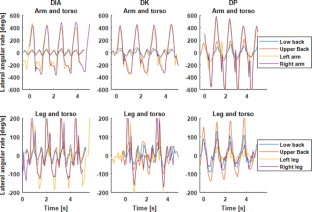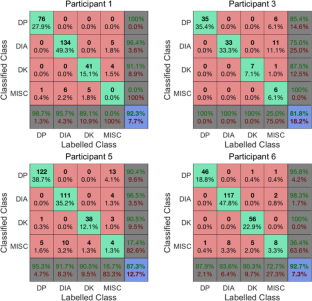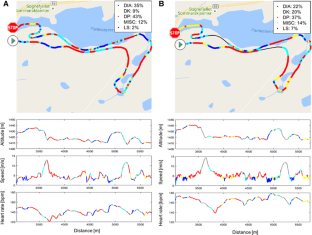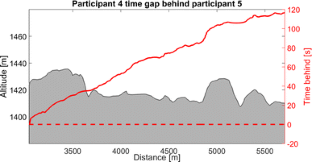 References
1.

Sandbakk O, Holmberg HC (2014) A reappraisal of success factors for Olympic cross-country skiing. Int J Sports Physiol Perform 9:117–121

2.

Nilsson J, Tveit P, Eikrehagen O (2004) Effects of speed on temporal patterns in classical style and freestyle cross-country skiing. Sports Biomech/Int Soc Biomech Sports 3:85–107

3.

Andersson E, Stöggl T, Pellegrini B, Sandbakk O, Ettema G, Holmberg HC (2012) Biomechanical analysis of the herringbone technique as employed by elite cross-country skiers. Scand J Med Sci Sports. doi:10.1111/sms.12026

4.

Bucher Sandbakk S, Supej M, Sandbakk O, Holmberg HC (2013) Downhill turn techniques and associated physical characteristics in cross-country skiers. Scand J Med Sci Sports. doi:10.1111/sms.12063

5.

Kehler AL, Hajkova E, Holmberg HC, Kram R (2014) Forces and mechanical energy fluctuations during diagonal stride roller skiing; running on wheels? J Exp Biol 217:3779–3785

6.

Lindinger SJ, Gopfert C, Stöggl T, Muller E, Holmberg HC (2009) Biomechanical pole and leg characteristics during uphill diagonal roller skiing. Sports Biomech/Int Soc Biomech Sports 8:318–333

7.

Holmberg HC, Lindinger S, Stöggl T, Eitzlmair E, Muller E (2005) Biomechanical analysis of double poling in elite cross-country skiers. Med Sci Sports Exerc 37:807–818

8.

Holmberg HC, Lindinger S, Stöggl T, Björklund G, Müller E (2006) Contribution of the legs to double-poling performance in elite cross-country skiers. Med Sci Sports Exerc 38:1853–1860

9.

Gopfert C, Holmberg HC, Stöggl T, Muller E, Lindinger SJ (2013) Biomechanical characteristics and speed adaptation during kick double poling on roller skis in elite cross-country skiers. Sports Biomech/Int Soc Biomech Sports 12:154–174

10.

Marsland F, Lyons K, Anson J, Waddington G, Macintosh C, Chapman D (2012) Identification of cross-country skiing movement patterns using micro-sensors. Sensors 12:5047–5066

11.

Marsland F, Mackintosh C, Anson J, Lyons K, Waddington G, Chapman DW (2015) Using micro-sensor data to quantify macro kinematics of classical cross-country skiing during on-snow training. Sports Biomech/Int Soc Biomech Sports 14:435–447

12.

Stöggl T, Holst A, Jonasson A, Andersson E, Wunsch T, Norström C, Holmberg HC (2014) Automatic classification of the sub-techniques (gears) used in cross-country ski skating employing a mobile phone. Sensors 14:20589–20601

13.

Sakurai Y, Fujita Z, Ishige Y (2014) Automated identification and evaluation of subtechniques in classical-style roller skiing. J Sports Sci Med 13:651–657

14.

Sakurai Y, Zenya F, Ishige Y (2016) Automated identification and evaluation of subtechniques in skating-style roller skiing. Sensors 16(473):651–657

15.

Seeberg TM, Vedum J, Sandsund M, Austad HO, Liverud AE, Vardøy A-SB, Svagård I, Strisland F (2014) Development of a wearable multisensor device enabling continuous monitoring of vital signs and activity. Biomedical and Health Informatics. IEEE-EMBS International Conference. IEEE Press, Spain, pp 213–218

16.

Liverud A, Vedum J, Fleurey F, Seeberg TM (2012) Wearable wireless multi-parameter sensor module for physiological monitoring. International conference on wearable micro and nano technologies for personalized health, Portugal, pp 210–215. http://www.iospress.nl/book/phealth-2012/

17.

Dalgard S, Fleurey F, Liverud AE (2014) Peer synchronization method for wireless sensor networks using heterogeneous bluetooth sensor nodes. International conference on sensor networks, pp 175–180

18.

Dahl C, Sandbakk O, Danielsen J, Ettema G (2014) The role of power fluctuations in the preference of diagonal vs. double poling sub-technique at different incline-speed combinations in elite cross-country skiers. Front Physiol 8:94

19.

Myklebust H, Losnegard T, Hallén J (2014) Differences in V1 and V2 ski skating techniques described by accelerometers. Scand J Med Sci Sports 24(6):882–893. doi:10.1111/sms.12106
Acknowledgements
This work is part of the emPower Project, an IPN Project in the BIA Program supported by the Norwegian Research Council and Madshus, Project Number 245622. We thank the skiers for their participation in the study and Madshus for technical support during field tests.
About this article
Cite this article
Seeberg, T.M., Tjønnås, J., Rindal, O.M.H. et al. A multi-sensor system for automatic analysis of classical cross-country skiing techniques. Sports Eng 20, 313–327 (2017). https://doi.org/10.1007/s12283-017-0252-z
Keywords
Cross-country technique

Classical sub-techniques

Inertial measurement units

Physiological sensors

Movement sensors