Abstract
Improving comfort in road bicycle design is a paramount concern for cyclists, who are affected by the vibrations caused by constant contact with the road surface. The cycling community has deployed many efforts in the attempt to understand and improve bicycle comfort. However, these attempts have been focused on specific components such as the fork, frame and wheels without knowing their relative influence on vibration induced to the bicyclist (VIB). The objective of this paper is to assess the relative contribution of bicycle components on the VIB at the cyclist's hands and buttocks. A factorial design test comparing the VIB in acceleration, force and power of different bicycle components has already shown that the handlebar and fork are the preponderant components for the VIB measured at the cyclist's hands. At the buttocks, the preponderant components are the wheels and frame.
Access options
Buy single article
Instant access to the full article PDF.
USD 39.95
Price includes VAT (USA)
Tax calculation will be finalised during checkout.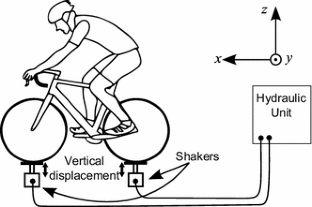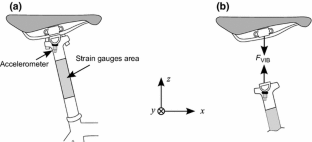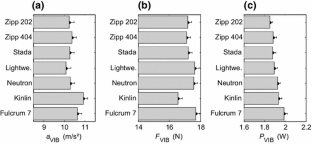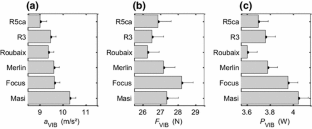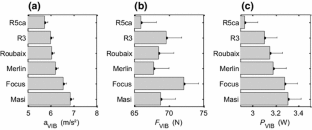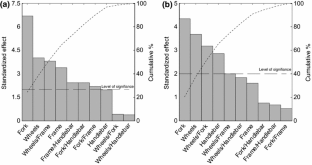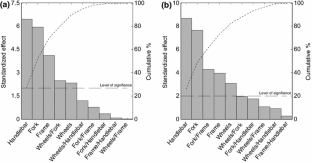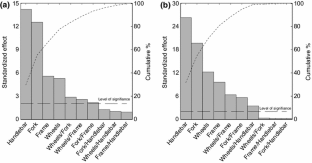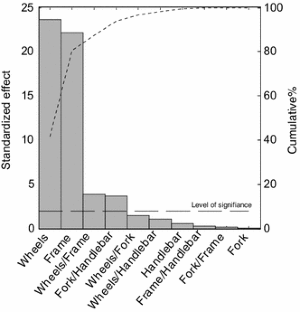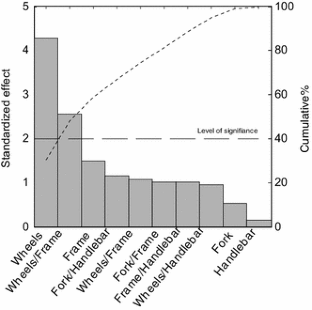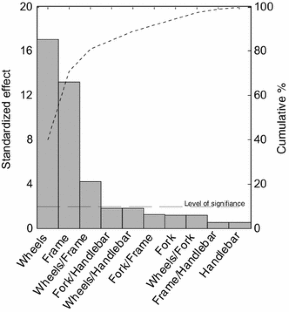 References
1.

Alvarez G, Vinyolas J (1996) A new bicycle pedal design for on-road measurements of cycling forces. J of Appl Biomech 12(1):130–142

2.

Rowe T, Hull M, Wang E (1998) A pedal dynamometer for off-road bicycling. Am Soc Mec Eng J Biomed Eng 120:160–164

3.

Reiser RF, Peterson ML, Broker JP (2003) Instrumented bicycle pedals for dynamic measurement of propulsive cycling loads. Sport Eng 6(1):41–48

4.

Champoux Y, Vittecoq P, Maltais P, Auger E, Gauthier B (2004) Measuring the dynamic structural load of an off-road bicycle frame. Exp Tech 28(3):33–36

5.

Drouet J-M, Champoux Y, Dorel S (2008) Development of multi-platform instrumented force pedals for track cycling (P49). In: the engineering of sport 7. Springer Paris, 263–271. doi:10.1007/978-2-287-09411-8_32

6.

Drouet J-M, Champoux Y (2012) Development of a three-load component instrumented stem for road cycling. Procedia Eng 34:502–507

7.

Richard S, Champoux Y (2006) Development of a metric related to the dynamic comfort of a road bike. Society for experimental mechanics (SEM)

8.

Vanwalleghem J, Mortier F, De Baere I, Loccufier M, Van Paepegem W (2012) Design of an instrumented bicycle for the evaluation of bicycle dynamics and its relation with the cyclist's comfort. Procedia Eng 34:485–490

9.

Hölzel C, Höchtl F, Senner V (2012) Cycling comfort on different road surfaces. Procedia Eng 34:479–484

10.

Giubilato F, Petrone N (2012) A method for evaluating the vibrational response of racing bicycles wheels under road roughness excitation. Procedia Eng 34:409–414

11.

Olieman M, Marin-Perianu R, Marin-Perianu M (2012) Measurement of dynamic comfort in cycling using wireless acceleration sensors. Procedia Eng 34:568–573

12.

Vanwalleghem J, Mortier F, De Baere I, Loccufier M, Van Paepegem W (2012) Instrumentation of a racing bicycle for outdoor field testing and evaluation of the cyclist's comfort perception 637–638

13.

Chiementin X, Rigaut M, Crequy S, Bolaers F, Bertucci W (2012) Hand-arm vibration in cycling. J Vib Control 0:1–10

14.

Hastings AZ, Blair KB, Culligan KF (2004) Measuring the effect of transmitted road vibration oncycling performance. 2:619

15.

Thite AN, Gerguri S, Coleman F, Doody M, Fisher N (2013) Development of an experimental methodology to evaluate the influence of a bamboo frame on the bicycle ride comfort. Veh Syst Dyn 51:1287–1304

16.

Lépine J, Champoux Y, Drouet J-M (2013) A laboratory excitation technique to test road bike vibration transmission. Exp Tech. doi:10.1111/ext.12058

17.

Petrone N, Giubilato F (2011) Comparative analysis of wheels vibration transmissibility after full bicycle laboratory tests. AIAS 147

18.

Lépine J, Champoux Y, Drouet J-M (2012) Technique to measure the dynamic behavior of road bike wheels. Conf Proc Soc Exp Mech Ser 6:465–470

19.

Richard S, Champoux Y (2007) Evaluating the influence of damping material applied on an aluminum bike fork. Society for Experimental Mechanics (SEM)

20.

Vanwalleghem J (2010) Study of the damping and vibration behaviour of flax-carbon composite bicycle racing frames. [Master]. Universiteit Gent

21.

Champoux Y, Richard S, Drouet J-M (2007) Bicycle structural dynamics. Sound Vib 41(7):16–24

22.

Wojtowicki J-L, Champoux Y, Thibault J (2001) Modal properties of road bikes vs ride comfort. Proc Int Modal Anal Conf IMAC 1:648–652

23.

Petrone N, Giubilato F (2011) Methods for evaluating the radial structural behaviour of racing bicycle wheels. Procedia Eng 13:88–93

24.

Lépine J, Champoux Y, Drouet J-M (2014) Road bike comfort: on the measurement of vibrations induced to cyclist. Sports Eng 17(2):113–122

25.

ISO 2631-1 (1997) Mechanical vibration and shock—evaluation of human exposure to whole-body vibration—part 1: general requirements

26.

ISO 5349-1 (2001) Mechanical vibration—measurement and evaluation of human exposure to hand-transmitted vibration—part 1: general requirements

27.

Montgomery DC (2009) Design and analysis of experiments. Wiley, Hoboken
Acknowledgments
The authors gratefully acknowledge financial support from the National Science and Engineering Council of Canada (NSERC) and the participation of Cervelo and Vroomen-White Design.
About this article
Cite this article
Lépine, J., Champoux, Y. & Drouet, JM. The relative contribution of road bicycle components on vibration induced to the cyclist. Sports Eng 18, 79–91 (2015). https://doi.org/10.1007/s12283-014-0168-9
Keywords
Bicycle dynamic comfort

Bicycle testing

Factorial design

Vibration measurement