Abstract
Recent studies have measured body segment rotation to study the kinematic sequence of the downswing. However, this sequence has yet to be determined relative to an instantaneous screw axis (ISA), free to change position and orientation during motion to reflect shifts in a segment's dominant axis of rotation. In Part 2 of this two-part study, the objectives were to compute the amplitude of segment angular velocity relative to the corresponding ISA of that segment and verify if the magnitude of segment angular velocity followed the proximal to distal sequence of the summation of speeds principle. Results indicate that the kinematic sequence of 2 of the 5 subjects analyzed supports the summation of speeds principle, where the sequence in which the maximum angular velocity about the pelvis, shoulders and left arm occurred, for one subject, at 68.2 ± 3.2, 72.8 ± 1.7 and 100 ± 0.0% of the downswing.
Access options
Buy single article
Instant access to the full article PDF.
USD 39.95
Price excludes VAT (USA)
Tax calculation will be finalised during checkout.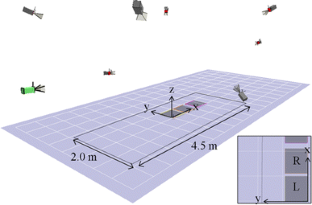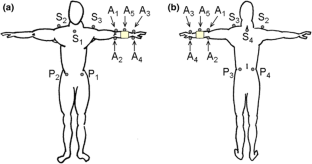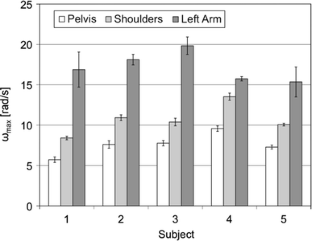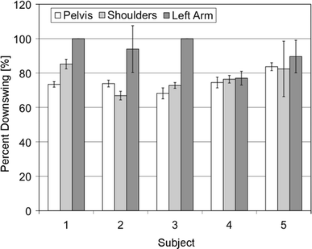 References
Burden AM, Grimshaw PN, Wallace ES (1998) Hip and shoulder rotations during the golf swing of sub-10 handicap players. J Sports Sci 16:165–176

Cheetham PJ, Rose GA, Hinrichs RN, Neal RJ, Mottram RE, Hurrion PD, Vint PF (2008) Comparison of kinematic sequence parameters between amateur and professional golfers. In: Crews D, Lutz R (eds) Science and golf V: proceedings of the World scientific congress of golf, Phoenix, United-States

Bunn JW (1972) Scientific principles of coaching. Prentice-Hall, New Jersey

Cochran A, Stobbs J (1968) The search for the perfect swing. JB Lippincott, New York

McTeigue M, Lamb SR, Mottram R, Pirozzolo F (1994) Spine and hip motion analysis during the golf swing. In: AJ Cochran, MR Farrally (Eds.) Science and golf II: proceedings of the World scientific congress of golf, St Andrews, Scotland

Robinson RL (1994) A study of the correlation between swing characteristics and club head velocity. In: AJ Cochran, MR Farrally (Eds.) Science and golf II: proceedings of the World scientific congress of golf, St Andrews, Scotland

McLaughlin PA, Best RJ (1994) Three-dimensional kinematic analysis of the golf swing. In: AJ Cochran, MR Farrally (Eds.) Science and golf II: proceedings of the World scientific congress of golf, St Andrews, Scotland

Myers J, Lephart S, Tsai Y-S, Sell T, Smoliga J, Jolly J (2008) The role of upper torso and pelvis rotation in driving performance during the golf swing. J Sports Sci 26:181–188

Teu KK, Kim W, Fuss FK, Tan J (2006) The analysis of golf swing as a kinematic chain using dual Euler angle algorithm. J Biomech 39:1227–1238

Vena AS, Budney D, Forest T, Carey JP (2011) Three-dimensional kinematic analysis of the golf swing using instantaneous screw axis theory, Part 1: methodology and verification. Sports Eng (in press)

Vena A, Carey J, Liggins A, Kawchuck G (2008) Effect of sampling rate on accuracy and relative error of motion capture: system evaluation for golf biomechanics research. In: Fahim A (ed) Canadian society of mechanical engineering forum 2008. Ottawa, Canada

Leardini A, Chiari L, Della Croce U, Cappozzo A (2005) Human movement analysis using stereophotogrammetry. Part 3. Soft tissue artifact assessment and compensation. Gait Posture 21:212–225

Moore KL, Dalley F (2006) Clinically oriented anatomy, 5th edn. Lippincott Williams & Wilkins, Baltimore

Winter DA (2004) Kinematics. In: Biomechanics and motor control of human movement, 3rd edn. Wiley, NJ, pp 13–58

Chiari L, Della Croce U, Leardini A, Cappozzo A (2005) Human movement analysis using stereophotogrammetry. Part 2: Instrumental errors. Gait Posture 21:197–211

Chèze L, Fregly BJ, Dimnet J (1998) Determination of joint functional axes from noisy marker data using the finite helical axis. Hum Mov Sci 17:1–15

Eberharter JK, Ravani B (2006) Kinematic registration in 3D using the 2D Reuleaux method. J Mech Des 128:349–355

Putnam CA (1993) Sequential motions of body segments in striking and throwing skills: descriptions and explanations. J Biomech 26:125–135

Kenny IC, McCloy AJ, Wallace ES, Otto SR (2008) Segmental sequencing of kinetic energy in a computer-simulated golf swing. Sports Eng 11:37–45

Van Gheluwe B, Hebbelinck M (1985) The kinematics of the service movement in tennis: a three-dimensional cinematographical approach. In: Winter DA, Norman RW, Wells RP, Hayes KC, Patla AE (eds) Biomechanics IX-B. Human Kinetics, Champaign
About this article
Cite this article
Vena, A., Budney, D., Forest, T. et al. Three-dimensional kinematic analysis of the golf swing using instantaneous screw axis theory, Part 2: golf swing kinematic sequence. Sports Eng 13, 125–133 (2011). https://doi.org/10.1007/s12283-010-0059-7
Published:

Issue Date:

DOI: https://doi.org/10.1007/s12283-010-0059-7
Keywords