Abstract
Astaxanthin (3, 3′-dihydroxy-β, β-carotene-4, 4′-dione; AST) belongs to class of xanthophylls and is very effective antioxidant. It has very poor aqueous solubility resulting in lower bioavailability which presents major concerns in product development for oral use. AST was microencapsulated with soluble polymers using spray drying to improve its solubility and bioavailability. Quality by Design (QbD), a widely used approach for prediction of quality for desired specifications and effects was applied Design of Experiments (DOE), a useful component of QbD was utilized to understand the effect of variables and their interactions. Different formulation variables like ratio of hydrophilic carriers, concentration of solubilizers and homogenizer speed were challenged in the experimental design during the process of microencapsulation. The optimized formulation showed consistent release rate and characterization was done by DSC, XRD and SEM study. Percent cell growth inhibition was increased in optimized formulation as compared to plain AST. This QbD study can form a basis for further development of poorly water soluble AST formulation by oral route with improved bioavailability on larger scale.
Access options
Buy single article
Instant access to the full article PDF.
US$ 39.95
Tax calculation will be finalised during checkout.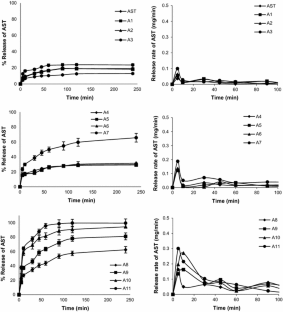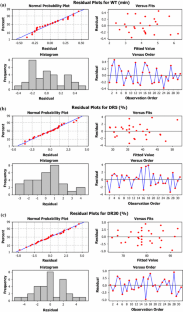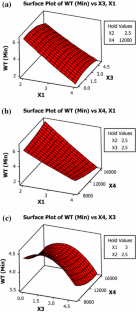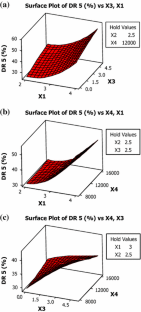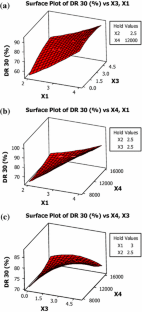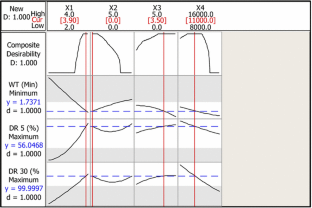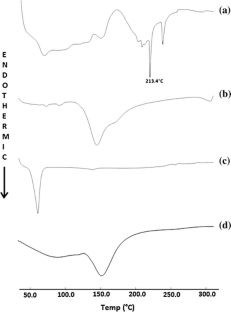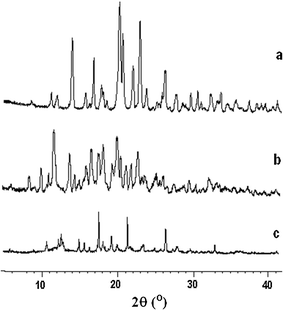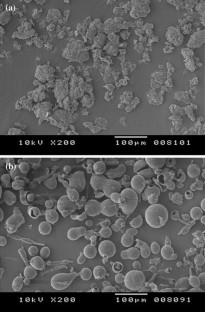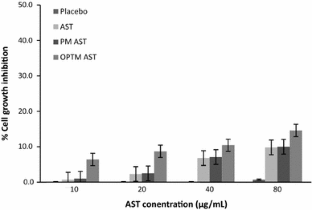 References
Anarjan N, Nehdi I, Tan CP (2013) Protection of Astaxanthin in Astaxanthin nanodispersions using additional antioxidants. Moelcules 18:7699–7710

Cheeveewattanagul N, Jirasripongpun K, Jirakanjanakit N, Wattanakaroon W (2010) Carrier design for Astaxanthin delivery. Adv Mat Res 93–94:202–205

Chen CS, Wu SH, Wu YY, Fang JM, Wu TH (2007a) Properties of astaxanthin/Ca2+ complex formation in the deceleration of cis/trans isomerisation. Org Lett 9:2985–2988

Chen X, Chen R, Guo Z, Li C, Li P (2007b) The preparation and stability of the inclusion complex of astaxanthin with β-cyclodextrin. Food Chem 101(4):1580–1584

De Paiva Lacerda S, Espitalier F, Hoffart V, Re MI (2015) Liquid anti-solvent recrystallization to enhance dissolution of CRS 74, a new antiretroviral drug. Drug Dev Ind Pharm, 1–11

Fatmi S, Bournine L, Iguer-Ouada M, Lahiani-Skiba M, Bouchal F, Skiba M (2015) Amorphous solid dispersion studies of camptothecin-cyclodextrin inclusion complexes in PEG 6000. Acta Pol Pharm 72(1):179–192

Gaiania C, Moranda M, Sancheza C, Tehranya E, Jacquota M, Schuckb P, Jeantet R, Schera J (2010) How surface composition of high milk proteins powders is influenced by spray-drying temperature. Colloids Surf B 75:377–384

Higuera-Ciapara I, Felix-Valenzuela L, Goycoolea FM, Arguelles-Monal W (2004) Microencapsulation of Astaxanthin in a chitosan matrix. CarbohydPolym 56:41–45

Huang YB, Tsai YH, Yang WC, Chang JS, Wu PC (2004) Optimization of sustained-release propranolol dosage form using factorial design and response surface methodology. Biol Pharm Bull 27(10):1626–1629

Jang-Hyuk A, Young-Pil K, Yu-Mi L, Eun-Mi S, Ki-Woong L, Hak-Sung K (2008) Optimization of microencapsulation of seed oil by response surface methodology. FoodChem 107:98–105

Jinapong N, Suphantharika M, Jamnong P (2008) Production of instant soymilk powders by ultra filtration, spray drying and fluidized bed agglomeration. J Food Eng 84:194–205

Jyonouchi H, Zhang L, Gross M, Tomita Y (1994) Immunomodulating actions of carotenoids: enhancement of in vivo and in vitro antibody production to T-dependent antigens. Nutr Cancer 21:47–58

Jyonouchi H, Sun S, Iijima K, Gross MD (2000) Antitumor activity of astaxanthin and its mode of action. Nutr Cancer 36:59–65

Kittikaiwan P, Powthongsook S, Pavasant P, Shotipruk A (2007) Encapsulation of Haematococcuspluvialis using chitosan for astaxanthin stability enhancement. Carbohyd Polym 70:378–385

Kurashige M, Okimasu E, Inoue M, Utsumi K (1990) Inhibition of oxidative injury of biological membranes by astaxanthin. Physiol Chem Phys Med NMR 22:27–38

Liu Z, Jiao Y, Wang Y, Zhou C, Zhang Z (2008) Polysaccharides-based nanoparticlesas drug delivery systems. Adv Drug Deliv Rev 60:1650–1662

Lockwood S, O'Malley S, Mosher G (2003) Improved aqueous solubility of crystalline astaxanthin (3,30-dihydroxy-b, b-carotene-4,40-dione) by Captisol (SulfobutylEther β-Cyclodextrin). J Pharm Sci 92(4):922–926

Matsushita Y (2000) Antioxidant activity of polar carotenoids including astaxanthin-β-glucoside from marine bacterium on PC liposomes. Fish Sci 66:980–985

Meeus J, Lenaerts M, Scurr DJ, Amssoms K, Davies MC, Roberts CJ, Van Den Mooter G (2015) The influence of spray-drying parameters on phase behaviour, drug distribution, and in vitro release of injectable microspheres for sustained release. J Pharm Sci 104(4):1451–1460

Meng F, Gala U, Chauhan H (2015) Classification of solid dispersions: correlation to (i) stability and solubility (ii) preparation and characterization techniques. Drug Dev Ind Pharm 8:1–15

Nalawade P, Gajjar A (2015) Assessment of in vitro bio accessibility and characterization of spray dried complex of Astaxanthin with methylated betacyclodextrin. J Incl Phenom Macrocycl Chem 83:63–75

Nishino H, Murakoshi M, Xiao YM, Wada S, Masuda M, Ohsaka Y, Satomi Y, Jinno K (2005) Cancer prevention by phytochemicals. Oncology 69:38–40

Noory C, Tran N, Ouderkirk L, Shah V (2000) Steps for development of a dissolution test for sparingly water-soluble drug products. Dissol Technol 7(1):16–19

Paidi SK, Jena SK, Ahuja BK, Devasari N, Suresh S (2015) Preparation, in vitro and in vivo evaluation of spray-dried ternary solid dispersion of biopharmaceutics classification system class II model drug. J Pharm Pharmacol 67:616–629

Parisi V, Tedeschi M, Gallinaro G, Varano M, Saviano S, Piermarocchi S (2008) Carotenoids and antioxidants in age-related maculopathy Italian Study. Multifocal electro retinogram modifications after 1 year. Ophthalmology 115:324–333

Pashkow FJ, Watumull DG, Campbell CL (2008) Astaxanthin: a novel potential treatment for oxidative stress and inflammation in cardiovascular disease. Am J Cardiol 101:58–68

Paudel A, Worku ZA, Meeus J, Guns S, Van den Mooter G (2013) Manufacturing of solid dispersions of poorly water soluble drugs by spray drying: formulation and process considerations. Int J Pharm 453(1):253–284

Pestieau A, Krier F, Lebrun P, Brouwers A, Streel B, Evrard B (2015) Optimization of a PGSS (particles from gas saturated solutions) process for a fenofibrate lipid-based solid dispersion formulation. Int J Pharm 485(1–2):295–305

Puncochova K, Ewing AV, Gajdosova M, Sarvasova N, Kazarian SG, Beranek J, Stepanek F (2015) Identifying the mechanisms of drug release from amorphous solid dispersions using MRI and ATR-FTIR spectroscopic imaging. Int J Pharm 483(1–2):256–267

Rahman M, Ozkan S, Lester J, Farzana I, Bi V, Durig T (2013) Plasticizer compatibility and thermal and rheological properties of Plasdone TM povidone and copovidone polymers for hot melt extrusion applications. Pharm Tech Rep 092:1–7

Ribeiro A, Figueiras A, Santos D, Veiga F (2008) Preparation and solid-state characterization of inclusion complexes formed between Miconazole and methyl-β-cyclodextrin. AAPS Pharm Sci Technol 9(4):1102–1109

Santocono M, Zurria M, Berrettini M, Fedeli D, Falcioni G (2006) Influence of astaxanthin, zeaxanthin and lutein on DNA damage and repair in UVA-irradiated cells. J Photochem Photobiol B 85:205–215

Serajuddin AT (1999) Solid dispersion of poorly water-soluble drugs: early promises, subsequent problems, and recent breakthroughs. J Pharm Sci 88(10):1058–1066

Shah M, Pathak K (2010) Development and statistical optimization of solid lipid nanoparticles of Simvastatin by using 23 full-factorial design. AAPS Pharm Sci Technol 11(2):489–496

Shahidi F, Metusalach, Brown JA (1998) Carotenoid pigments in sea foods and aquaculture. Crit Rev Food SciNutr 38:1–67

Shete G, Pawar YB, Thanki K, Jain S, Bansal AK (2015) Oral bioavailability and pharmacodynamic activity of hesperetin nanocrystals generated using a novel bottom-up technology. Mol Pharm 12(4):1158–1170

Skehan P, Storeng R, Scudiero D, Monks A, McMahon J, Vistica D, Warren JT, Bokesch H, Kenney S, Boyd MR (1990) New colorimetric cytotoxicity assay for anticancer-drug screening. J Natl Cancer Inst 82(13):1107–1112

Soulairol I, Tarlier N, Bataille B, Cacciaguerra T, Sharkawi T (2015) Spray-dried solid dispersions of nifedipine and vinylcaprolactam/vinylacetate/PEG6000 for compacted oral formulations. Int J Pharm 1–2:140–147

Tachaprutinun A, Udomsup T, Luadthong C, Wanichwecharungruang S (2009) Preventing the thermal degradation of astaxanthin through nanoencapsulation. Int J Pharm 374:119–124

Tan CP, Nakajima M (2005) β-Carotene nanodispersions: preparation, characterization and stability evaluation. Food Chem 92(4):661–671

Tanaka T, Kawamori T, Ohnishi M, Makita H, Mori H, Satoh K, Hara A (1995) Suppression of azoxymethane-induced rat colon carcinogenesis by dietary administration of naturally occurring xanthophylls astaxanthin and canthaxanthin during the post initiation phase. Carcinogenesis 16:2957–2963

Tichy E, Zabka M, Gardavska K, Halenarova A, Scheerova Z, Potuckova M (2011) Dissolution and spectro-photometric determination of astaxanthin in aqueous solutions. Pharmazie 66(8):560–563

Verma R, Garg S (2004) Compatibility studies between isosorbide mononitrate and selected excipients used in the development of extended release formulations. J Pharm Biomed 35:449–458

Vichai V, Kirtikara K (2006) Sulforhodamine B colorimetric assay for cytotoxicity screening. Nat Protoc 1(3):1112–1116

Wilhelm J, Andreas S, Ulf M (2005) Methods of stabilizing carotinoid-containing biomasses. USPTO, US 2005/0186298 A1

Xu G, Shi H, Ren L, Gou H, Gong D, Gao X, Huang N (2015) Enhancing the anti-colon cancer activity of quercetin by self-assembled micelles. Int J Nanomed 10:2051–2063

Yuan Y, Gao Y, Mao L, Zhao J (2008) Optimisation of conditions for the preparation of b-carotene nanoemulsions using response surface methodology. Food Chem 107(3):1300–1306
Acknowledgments
OmniActive Health Technologies (India) are greatly acknowledged for research support and ACTREC (Navi Mumbai) for carrying out cell line study.
Ethics declarations
Conflicts of interest
The authors declare no conflicts of interest.
About this article
Cite this article
Nalawade, P., Gajjar, A. Optimization of Astaxanthin microencapsulation in hydrophilic carriers using response surface methodology. Arch. Pharm. Res. (2015). https://doi.org/10.1007/s12272-015-0693-5
Received:

Accepted:

Published:
Keywords
Astaxanthin

Microencapsulation

Copovidone

Response surface methodology

Central composite design