Abstract
The complex spatial and temporal organization of neural activity in the brain is important for information-processing that guides behavior. Hence, revealing the real-time neural dynamics in freely-moving animals is fundamental to elucidating brain function. Miniature fluorescence microscopes have been developed to fulfil this requirement. With the help of GRadient INdex (GRIN) lenses that relay optical images from deep brain regions to the surface, investigators can visualize neural activity during behavioral tasks in freely-moving animals. However, the application of GRIN lenses to deep brain imaging is severely limited by their availability. Here, we describe a protocol for GRIN lens coating that ensures successful long-term intravital imaging with commercially-available GRIN lenses.
Access options
Buy single article
Instant access to the full article PDF.
US$ 39.95
Tax calculation will be finalised during checkout.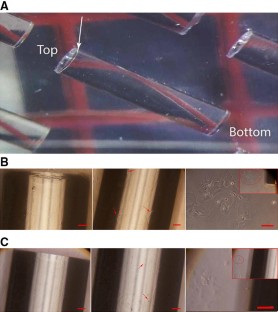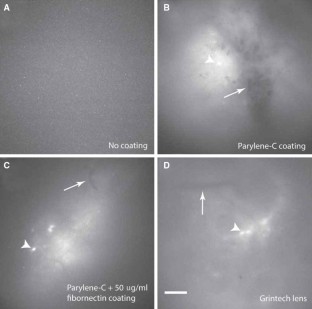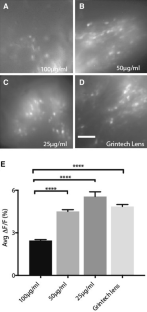 References
1.

Chen TW, Wardill TJ, Sun Y, Pulver SR, Renninger SL, Baohan A, et al. Ultrasensitive fluorescent proteins for imaging neuronal activity. Nature 2013, 499: 295–300.

2.

Denk W, Strickler JH, Webb WW. Two-photon laser scanning fluorescence microscopy. Science 1990, 248: 73–76.

3.

Lechleiter JD, Lin DT, Sieneart I. Multi-photon laser scanning microscopy using an acoustic optical deflector. Biophys J 2002, 83: 2292–2299.

4.

Jung JC, Mehta AD, Aksay E, Stepnoski R, Schnitzer MJ. In vivo mammalian brain imaging using one- and two-photon fluorescence microendoscopy. J Neurophysiol 2004, 92: 3121–3133.

5.

Levene MJ, Dombeck DA, Kasischke KA, Molloy RP, Webb WW. In vivo multiphoton microscopy of deep brain tissue. J Neurophysiol 2004, 91: 1908–1912.

6.

Zhang W, Zhang L, Liang B, Schroeder D, Zhang ZW, Cox GA, et al. Hyperactive somatostatin interneurons contribute to excitotoxicity in neurodegenerative disorders. Nat Neurosci 2016, 19: 557–559.

7.

Barbera G, Liang B, Zhang L, Gerfen CR, Culurciello E, Chen R, et al. Spatially compact neural clusters in the dorsal striatum encode locomotion relevant information. Neuron 2016, 92: 202–213.

8.

Cai DJ, Aharoni D, Shuman T, Shobe J, Biane J, Song W, et al. A shared neural ensemble links distinct contextual memories encoded close in time. Nature 2016, 534: 115–118.

9.

Ghosh KK, Burns LD, Cocker ED, Nimmerjahn A, Ziv Y, Gamal AE, et al. Miniaturized integration of a fluorescence microscope. Nat Methods 2011; 8: 871–878.

10.

Okuyama T, Kitamura T, Roy DS, Itohara S, Tonegawa S. Ventral CA1 neurons store social memory. Science 2016, 353: 1536–1541.

11.

Fang YY, Yamaguchi T, Song SC, Tritsch NX, Lin D. A hypothalamic-midbrain pathway essential for driving maternal behaviors. Neuron 2018, 98: 192–207.

12.

Tagantsev DK, Lipovskii AA, Schultz PC, Tatarintsev BV. Phosphate glasses for GRIN structures by ion exchange. J Non Cryst Solids 2008, 354: 1142–1145.

13.

Colombaioni L, Onor M, Benedetti E, Bramanti E. Thallium stimulates ethanol production in immortalized hippocampal neurons. PLoS One 2017, 12: e0188351.

14.

Bocarsly ME, Jiang WC, Wang C, Dudman JT, Ji N, Aponte Y. Minimally invasive microendoscopy system for in vivo functional imaging of deep nuclei in the mouse brain. Biomed Opt Express 2015, 6: 4546–4556.

15.

Loeb GE, Walker AE, Uematsu S, Konigsmark BW. Histological reaction to various conductive and dielectric films chronically implanted in the subdural space. J Biomed Mater Res 1977, 11: 195–210.

16.

Chang TY, Yadav VG, De Leo S, Mohedas A, Rajalingam B, Chen CL, et al. Cell and protein compatibility of parylene-C surfaces. Langmuir 2007, 23: 11718–11725.

17.

Delivopoulos E, Ouberai MM, Coffey PD, Swann MJ, Shakesheff KM, Welland ME. Serum protein layers on parylene-C and silicon oxide: effect on cell adhesion. Colloids Surf B Biointerfaces 2015, 126: 169–177.
Acknowledgements
This work was supported by the National Natural Science Foundation of China (31871054 and 31371112) and the Intramural Research Program of the National Institute on Drug Abuse, NIH, USA.
Ethics declarations
Conflict of interest
The authors declare no competing financial interests or conflicts of interest.
About this article
Cite this article
Yang, Y., Zhang, L., Wang, Z. et al. A Two-Step GRIN Lens Coating for In Vivo Brain Imaging. Neurosci. Bull. 35, 419–424 (2019). https://doi.org/10.1007/s12264-019-00356-x
Received:

Accepted:

Published:

Issue Date:
Keywords
Grin lens

Coating

Toxic

Neurodegeneration