Abstract
A 56-year-old man was diagnosed to be having enteric fever elsewhere and put on antibiotics. Despite therapy over 3 months, this patient had recurrent bouts of fever with chills, tiredness, and lower abdominal pain, distension, and vomiting with which he was admitted to our hospital. CT abdomen and pelvis showed significant wall thickening in the cecum and terminal ileum, with marked luminal narrowing and marked dilatation of proximal small bowel loops. Clinically a diagnosis of intestinal obstruction was made and the patient underwent exploratory laparotomy and right hemicolectomy. Histopathological examination showed necrotizing enteritis with necrotizing mesenteric lymphadenitis consistent with Yersinia pseudotuberculosis. We report a rare and possibly the first case of intestinal obstruction due to Yersinia infection, requiring right hemicolectomy.
Access options
Buy single article
Instant access to the full article PDF.
US$ 39.95
Tax calculation will be finalised during checkout.
Subscribe to journal
Immediate online access to all issues from 2019. Subscription will auto renew annually.
US$ 79
Tax calculation will be finalised during checkout.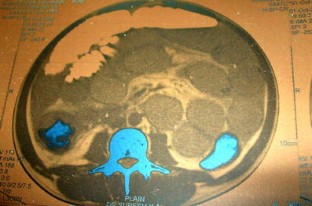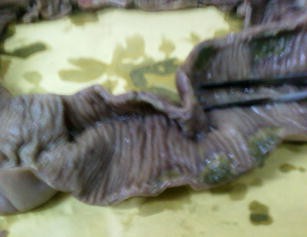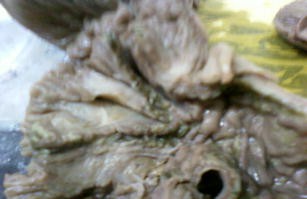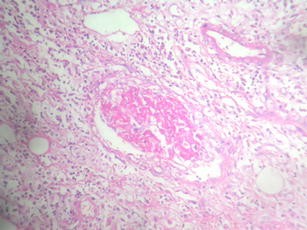 References
1.

Bottone EJ (1997) Yersinia enterocolitica: the charisma continues. Clin Microbiol Rev 10(2):257–276

2.

Gayraud M, Scavizzi MR, Mollaret HH, Guillevin L, Hornstein MJ (1993) Antibiotic treatment of Yersinia enterocolitica septicemia: a retrospective review of 43 cases. Clin Infect Dis 17(3):405–410

3.

Al Mohsen I, Luedtke G, English BK (1997) Invasive infections caused by Yersinia enterocolitica in infants. Pediatr Infect Dis J 16:253

4.

Jani AA, Chen P (2008) Overview—eMedicine specialties. Infectious diseases. Bacterial infections: Y. pseudotuberculosis. Updated September 8, 2008, http://emedicine.medscape.com/article/226871
About this article
Cite this article
Srinivasa, K.G., Vidhya, J.V., Manohar, T.M. et al. Right Hemicolectomy for Intestinal Obstruction Due to Yersinia pseudotuberculosis: A Histopathological Surprise. Indian J Surg 75, 214–216 (2013). https://doi.org/10.1007/s12262-012-0580-y
Received:

Accepted:

Published:

Issue Date:
Keywords
Yersinia pseudotuberculosis

Intestinal obstruction