Abstract
Synchronous gastrointestinal stromal tumors (GIST) and primary epithelial cancers of the gastrointestinal tract is an uncommon occurrence. We report a case of jejunal GIST which was detected incidentally in a patient during surgery for carcinoma of the sigmoid colon. The uncommon association of such synchronous tumors prompts a search for a common molecular pathway for carcinogenesis in gastrointestinal epithelial and stromal tumors.
Access options
Buy single article
Instant access to the full article PDF.
USD 39.95
Price excludes VAT (USA)
Tax calculation will be finalised during checkout.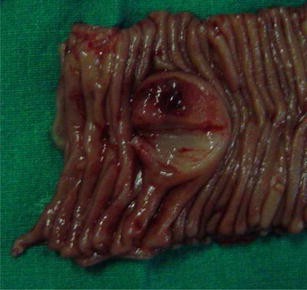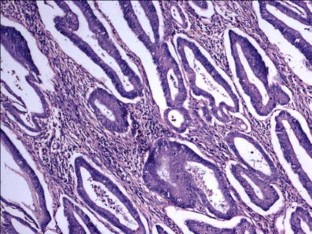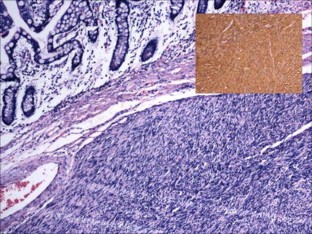 References
Agaimy A, Wunsch PH, Sobin LH, Lasota J, Miettinen M (2006) Occurrence of other malignancies in patients with gastrointestinal stromal tumors. Semin Diagn Pathol 23(2):120–129

Wronski M, Ziarkiewicz-Wroblewska B, Gornicka B, Cebulski W, Slodkowski M, Wasiutynski A et al (2006) Synchronous occurrence of gastrointestinal stromal tumors and other primary gastrointestinal neoplasms. World J Gastroenterol 12(33):5360–5362

Greenwald P (2005) Dietary carcinogens. In: DeVita VT, Hellman S, Rosenberg SA (eds) Cancer: principles and practice of oncology, 7th edn. Lippincott Williams & Wilkins, Philadelphia, p 540

Cohen A, Geller SA, Horowitz I, Toth LS, Werther JL (1984) Experimental models for gastric leiomyosarcoma. The effects of N-methyl-N'-nitro-N-nitrosoguanidine in combination with stress, aspirin, or sodium taurocholate. Cancer 53:1088–1092

Bellone G, Smirne C, Carbone A, Buffolino A, Scirelli T, Prati A et al (2006) KIT/stem cell factor expression in premalignant and malignant lesions of the colon mucosa in relationship to disease progression and outcomes. Int J Oncol 29(4):851–859
About this article
Cite this article
Seshadri, R.A., Singh, S.S. & Ratnagiri, R. Synchronous Jejunal Gastrointestinal Stromal Tumor and Primary Adenocarcinoma of the Colon. Indian J Surg 74, 196–198 (2012). https://doi.org/10.1007/s12262-011-0236-3
Received:

Accepted:

Published:

Issue Date:

DOI: https://doi.org/10.1007/s12262-011-0236-3
Keywords