Access options
Buy single article
Instant access to the full article PDF.
USD 39.95
Price excludes VAT (USA)
Tax calculation will be finalised during checkout.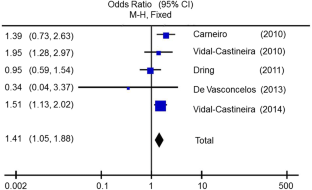 References
Asselah T (2012) A revolution in hcv treatment with direct-acting antivirals: from non-response to eradication. J Hepatol 57:455–457

Bashirova AA, Martin MP, McVicar DW, Carrington M (2006) The killer immunoglobulin-like receptor gene cluster: tuning the genome for defense. Annu Rev Genomics Hum Genet 7:277–300

Bunce M, O'Neill CM, Barnardo MC, Krausa P, Browning MJ, Morris PJ, Welsh KI (1995) Phototyping: comprehensive DNA typing for HLA-A, B, C, DRB1, DRB3, DRB4, DRB5 & DQB1 by PCR with 144 primer mixes utilizing sequence-specific primers (PCR-SSP). Tissue Antigens 46:355–367

Carneiro VL, Lemaire DC, Bendicho MT, Souza SL, Cavalcante LN, Angelo AL, Freire SM, Mendes CM, Santana N, Lyra LG, Lyra AC (2010) Natural killer cell receptor and HLA-C gene polymorphisms among patients with hepatitis C: a comparison between sustained virological responders and non-responders. Liver Int 30:567–573

Chinese Society of Hepatology CMA, Wei L, Chinese Society of Infectious Diseases CMA, Hou JL (2015) The guideline of prevention and treatment for hepatitis C: a 2015 update. Zhonghua Gan Zang Bing Za Zhi 23:906–923

de Vasconcelos JM, de Jesus Maues Pereira Moia L, Amaral IS, Miranda EC, Cicalisetakeshita LY, de Oliveira LF, de Araujo Melo Mendes L, Sastre D, Tamegao-Lopes BP, de Aquino Pedroza LS, Batista Dos Santos SE, Soares MC, de Araujo MT, Bandeira CL, de Sousa da Silva AM, de Medeiros ZL, Sena L, Demachki S, Dos Santos EJ (2013) Association of killer cell immunoglobulin-like receptor polymorphisms with chronic hepatitis c and responses to therapy in Brazil. Genet Mol Biol 36:22–27

Dring MM, Morrison MH, McSharry BP, Guinan KJ, Hagan R, Irish HCVRC, O'Farrelly C, Gardiner CM (2011) Innate immune genes synergize to predict increased risk of chronic disease in hepatitis C virus infection. Proc Natl Acad Sci U S A 108:5736–5741

Du Z, Gjertson DW, Reed EF, Rajalingam R (2007) Receptor-ligand analyses define minimal killer cell ig-like receptor (KIR) in humans. Immunogenetics 59:1–15

Fried MW, Shiffman ML, Reddy KR, Smith C, Marinos G, Goncales FL Jr, Haussinger D, Diago M, Carosi G, Dhumeaux D, Craxi A, Lin A, Hoffman J, Yu J (2002) Peginterferon alfa-2a plus ribavirin for chronic hepatitis C virus infection. N Engl J Med 347:975–982

Gebo KA, Bartlett JG (2002) Management of hepatitis C: a review of the NIH consensus development conference. Hopkins HIV Rep 14:1–4

Hsu KC, Liu XR, Selvakumar A, Mickelson E, O'Reilly RJ, Dupont B (2002) Killer ig-like receptor haplotype analysis by gene content: evidence for genomic diversity with a minimum of six basic framework haplotypes, each with multiple subsets. J Immunol 169:5118–5129

Parham P (2005) MHC class I molecules and KIRs in human history, health and survival. Nat Rev Immunol 5:201–214

Robinson J, Waller MJ, Parham P, de Groot N, Bontrop R, Kennedy LJ, Stoehr P, Marsh SG (2003) IMGT/HLA and IMGT/MHC: sequence databases for the study of the major histocompatibility complex. Nucleic Acids Res 31:311–314

Single RM, Martin MP, Gao X, Meyer D, Yeager M, Kidd JR, Kidd KK, Carrington M (2007) Global diversity and evidence for coevolution of KIR and HLA. Nat Genet 39:1114–1119

Vidal-Castineira JR, Lopez-Vazquez A, Diaz-Pena R, Alonso-Arias R, Martinez-Borra J, Perez R, Fernandez-Suarez J, Melon S, Prieto J, Rodrigo L, Lopez-Larrea C (2010) Effect of killer immunoglobulin-like receptors in the response to combined treatment in patients with chronic hepatitis C virus infection. J Virol 84:475–481

Vidal-Castineira JR, Lopez-Vazquez A, Martinez-Borra J, Martinez-Camblor P, Prieto J, Lopez-Rodriguez R, Sanz-Cameno P, de la Vega J, Rodrigo L, Perez-Lopez R, Perez-Alvarez R, Lopez-Larrea C (2014) Diversity of killer cell immunoglobulin-like receptor (KIR) genotypes and KIR2DL2/3 variants in HCV treatment outcome. PLoS ONE 9:e99426

Zwolinska K, Blachowicz O, Tomczyk T, Knysz B, Gasiorowski J, Zalewska M, Orzechowska BU, Sochocka M, Piasecki E (2016) The effects of killer cell immunoglobulin-like receptor (KIR) genes on susceptibility to HIV-1 infection in the polish population. Immunogenetics 68:327–337
Acknowledgements
We thank all subjects who donated samples for this study. This work was supported by Grants from the National Major Science and Technology Project for Infectious Diseases of China (2012ZX10004503), and Major State Basic Research Development Program of China (973 Program; No. 2013CB530505).
Ethics declarations
Conflict of interest
The authors declare that they have no conflicts of interest.
Animal and Human Rights Statement
This study conformed to the 1975 Declaration of Helsinki guidelines and permission was obtained from the Ethics Committee of Tongji Medical College, Huazhong University of Science and Technology. Prior to the study, informed consent was obtained from each individual.
Electronic supplementary material
Below is the link to the electronic supplementary material.
About this article
Cite this article
Hu, S., Yuan, F., Feng, L. et al. KIR2DL2/C1 is a Risk Factor for Chronic Infection and Associated with Non-response to PEG-IFN and RBV Combination Therapy in Hepatitis C Virus Genotype 1b Patients in China. Virol. Sin. 33, 369–372 (2018). https://doi.org/10.1007/s12250-018-0042-1
Received:

Accepted:

Published:

Issue Date:

DOI: https://doi.org/10.1007/s12250-018-0042-1