Access options
Buy single article
Instant access to the full article PDF.
USD 39.95
Price excludes VAT (USA)
Tax calculation will be finalised during checkout.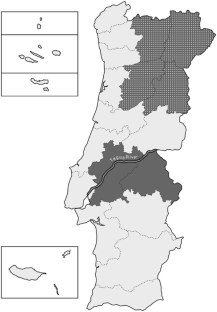 References
Berto A, Mesquita JR, Hakze-van der Honing R, Nascimento MS, van der Poel WH (2012) Detection and characterization of hepatitis E virus in domestic pigs of different ages in Portugal. Zoonoses Public Health 59:477–481

Carpentier A, Chaussade H, Rigaud E, Rodriguez J, Berthault C, Boué F, Tognon M, Touzé A, Garcia-Bonnet N, Choutet P, Coursaget P (2012) High hepatitis E virus seroprevalence in forestry workers and in wild boars in France. J Clin Microbiol 50:2888–2893

Dremsek P, Wenzel JJ, Johne R, Ziller M, Hofmann J, Groschup MH, Werdermann S, Mohn U, Dorn S, Motz M, Mertens M, Jilg W, Ulrich RG (2012) Seroprevalence study in forestry workers from eastern Germany using novel genotype 3- and rat hepatitis E virus-specific immunoglobulin G ELISAs. Med Microbiol Immunol 201:189–200

Ferreira E, Souto L, Soares AMVM, Fonseca C (2009) Genetic structure of the wild boar population in Portugal: evidence of a recent bottleneck. Mamm Biol Z Säugetierkd 74:274–285

Ivanova A, Tefanova V, Reshetnjak I, Kuznetsova T, Geller J, Lundkvist Å, Janson M, Neare K, Velström K, Jokelainen P, Lassen B, Hütt P, Saar T, Viltrop A, Golovljova I (2015) Hepatitis E virus in domestic pigs, wild boars, pig farm workers, and hunters in Estonia. Food Environ Virol 7:403–412

Kaba M, Davoust B, Marié JL, Colson P (2010) Detection of hepatitis E virus in wild boar (Sus scrofa) livers. Vet J 186:259–261

Mesquita JR, Oliveira RM, Coelho C, Vieira-Pinto M, Nascimento MS (2014) Hepatitis E virus in sylvatic and captive wild boar from Portugal. Transbound Emerg Dis 63:574–578

Mokhtari C, Marchadier E, Haïm-Boukobza S, Jeblaoui A, Tessé S, Savary J, Anne Marie Roque-Afonso AM (2013) Comparison of real-time RT-PCR assays for hepatitis E virus RNA detection. J Clin Virol 58:36–40

Oliveira R, Mesquita JR, Pereira S, Abreu-Silva J, Teixeira J, Nascimento MSJ (2017) Seroprevalence of hepatitis E vírus antibodies in Portuguese Children. Pediatr Infect Dis J 36:623–626

Oliveira-Filho EF, Bank-Wolf BR, Rgen Thiel HJ, Kö M (2014) Phylogenetic analysis of hepatitis E virus in domestic swine and wild boar in Germany. Vet Microbiol 174:233–238

Di Profio F, Melegari I, Sarchese V, Robetto S, Marruchella G, Bona MC, Orusa R, Martella V, Marsilio F, Di Martino B (2016) Detection and genetic characterization of hepatitis E virus (HEV) genotype 3 subtype c in wild boars in Italy. Arch Virol 161:2829–2834

Risalde MA, Rivero-Juárez A, Romero-Palomo AF, Frías M, López-López P, Cano-Terriza D, García-Bocanegra I, Jiménez-Ruíz S, Camacho Á, Machuca I, Gomez-Villamandos JC, Rivero A (2017) Persistence of hepatitis E virus in the liver of non-viremic naturally infected wild boar. PLoS ONE 12:e0186858

Rolfe KJ, Curran MD, Mangrolia N, Gelson W, Alexander GJ, L'Estrange M, Vivek R, Tedder R, Ijaz S (2010) First case of genotype 4 human hepatitis E virus infection acquired in India. J Clin Virol 48:58–61

Roth A, Lin J, Magnius L, Karlsson M, Belák S, Widén F, Norder H (2016) Markers for ongoing or previous hepatitis E virus infection are as common in wild ungulates as in humans in Sweden. Viruses 8:259

Ruggeri FM, Di Bartolo I, Ponterio E, Angeloni G, Trevisani M, Ostanello F (2013) Zoonotic transmission of hepatitis E virus in industrialized countries. New Microbiol 36:331–344

Rutjes SA, Lodder-Verschoor F, Lodder WJ, van der Giessen J, Reesink H, Bouwknegt M, de Roda Husman AM (2010) Seroprevalence and molecular detection of hepatitis E virus in wild boar and red deer in The Netherlands. J Virol Methods 168:197–206

Teixeira J, Mesquita JR, Pereira SS, Oliveira RM, Abreu-Silva J, Rodrigues A, Myrmel M, Stene-Johansen K, Øverbø J, Gonçalves G, Nascimento MS (2017) Prevalence of hepatitis E virus antibodies in workers occupationally exposed to swine in Portugal. Med Microbiol Immunol 206:77–81
Ethics declarations
Conflict of interest
The authors declare that they have no conflict of interest.
Animal and Human Rights Statement
All institutional and national guidelines for experiments in animal samples were followed.
About this article
Cite this article
Gonçalves, D., Pereira-Vaz, J., Duque, V. et al. First Serological Evidence on Endemicity of HEV Infection in Wild Boar (Sus scrofa) Populations from Portugal. Virol. Sin. 33, 197–200 (2018). https://doi.org/10.1007/s12250-018-0008-3
Received:

Accepted:

Published:

Issue Date:

DOI: https://doi.org/10.1007/s12250-018-0008-3