Hantavirus infection: a global zoonotic challenge
Abstract
Hantaviruses are comprised of tri-segmented negative sense single-stranded RNA, and are members of the
Bunyaviridae
family. Hantaviruses are distributed worldwide and are important zoonotic pathogens that can have severe adverse effects in humans. They are naturally maintained in specific reservoir hosts without inducing symptomatic infection. In humans, however, hantaviruses often cause two acute febrile diseases, hemorrhagic fever with renal syndrome (HFRS) and hantavirus cardiopulmonary syndrome (HCPS). In this paper, we review the epidemiology and epizootiology of hantavirus infections worldwide.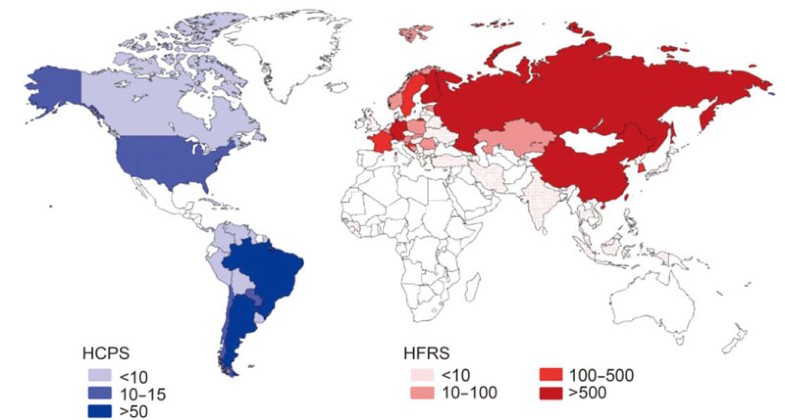 Keywords
hantavirus 
Bunyaviridae
zoonosis 
hemorrhagic fever with renal syndrome 
hantavirus cardiopulmonary syndrome 
Notes
Acknowledgments
The authors would like to thank Mr. An Yang from the Department of Foreign Languages, Fourth Military Medical University, China, for improving the English manuscript. This work was supported by the National Natural Science Foundation of China (No. 81373118) and the National Basic Research Programme of China (973 Programme No. 2012CB518905).
Copyright information
© Wuhan Institute of Virology, CAS and Springer Science+Business Media Singapore 2017