Abstract
This article presents a sociological study of the public controversy over electricity smart meters in France. It asks how this controversy has emerged nationally and how, rather than waning as a result of expertise produced to dispel uncertainty, it has instead grown stronger. Drawing on an in-depth cross-analysis of the French press published over the period 2015–2016 and a heterogeneous corpus of institutional documents, the study highlights the public, multidimensional, and health-focused nature of the controversy, as well as its origin from scares imported from abroad. Above all, it reveals how this controversy extends beyond discussion of the intrinsic qualities of the technical object itself (the smart meter) to fuel reflection on the anti-democratic dimension of the rollout project.
Access options
Buy single article
Instant access to the full article PDF.
US$ 39.95
Tax calculation will be finalised during checkout.
Subscribe to journal
Immediate online access to all issues from 2019. Subscription will auto renew annually.
US$ 79
Tax calculation will be finalised during checkout.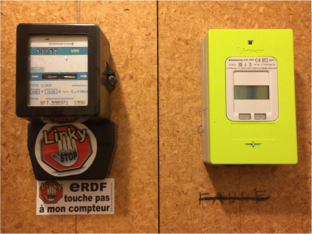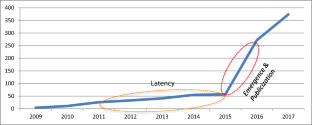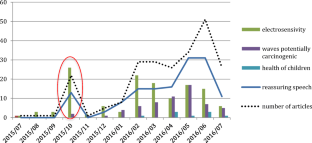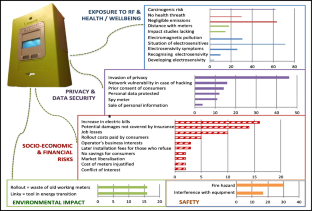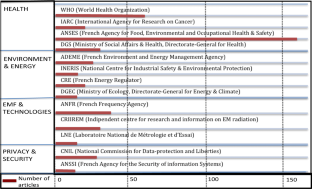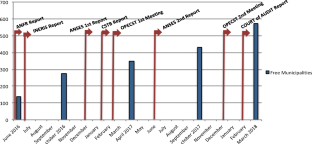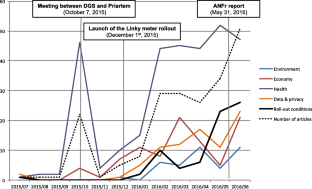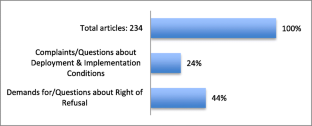 Notes
1.

Enedis is the national incumbent operator of the power distribution network in France.

2.

The programme is carried out by the Interdisciplinary Institute of Innovation-Télécom ParisTech school (i3-SES, France), the Padova Science & Technology Studies-University of Padua (PaSTIS, Italy) and the Centre Scientifique et Technique du Bâtiment (CSTB, France), through two research projects, RESCOMPTE (Social Reception of Electric Smart Meters), sponsored by the French Environment and Energy Management Agency (Ademe), and SMIC (Smart Meters International Controversy) sponsored by the French academic Chair on Characterization, Modeling and Control of Human Exposure to EMW (C2M Chair).

3.

4.

Law no. 2015-992 of 17 August 2015 relating to energy transition for green growth.

5.

See the European Directives on energy efficiency (Directive 2006/32/CE of 5 April 2006 and Directive 2012/27/EU of 25 October 2012), as well as the Directive 2009/72/EC of 13 July 2009 concerning common rules for the internal market in electricity.

6.

Articles providing purely economic information were excluded from the analysis.

7.

I have excluded the publications produced by activists campaigning against the rollout of ESM, although I did consult them for contextual purposes.

8.

9.

10.

'ERDF teste Linky, son nouveau compteur électrique communiquant', Le Moniteur.fr, 3 April 2009.

11.

100,000 Linky meters tested in rural areas of the Touraine region.

12.

National association for health security in wireless technologies.

13.

14.

Direction Générale de la Santé (DGS).

15.

Agence nationale de sécurité sanitaire de l'alimentation, de l'environnement et du travail.

16.

In October 2015, a total of 22 articles reported on the Linky controversy, of which 82% mentioned the 'concerns of electrosensitives', 73% mentioned the association 'Priartem-électrosensibles de France', and 23% referred directly to their meeting with the Directorate-General for Health.

17.

Tinnitus, hormone imbalance, fatigue, faintness, headaches, nausea, heart palpitations, concentration disorders, sleeping disorders, and dizziness.

18.

Commission Nationale de l'Informatique et des Libertés (CNIL).

19.

Agence de l'Environnement et de la Maîtrise de l'Energie (Ademe).

20.

Commission de régulation de l'énergie (CRE).

21.

Agence Nationale des Fréquences (ANFR).

22.

23.

The CSTB (a research centre in the building sector) was tasked with taking these new measurements allowing the Anses to then publish an update to its report 6 months later. This update did not counter the original report's conclusions but did underline that the new measures 'revealed a higher number of PLC communications in homes than originally anticipated according to the information provided by the operator in charge of rolling out the Linky meters, leading to a longer duration of exposure than planned, without any increase in the levels of the electromagnetic field.' [17].

24.

25.

26.

I have addressed the question of how smart meters have been dealt with institutionally in France (in techno-scientific and political terms) in another article, in press (Draetta, Tavner, 2018).

27.

Office Parlamentaire d'Evaluation des Choix Scientifiques et Technologiques (OPECST).

28.

'ERDF doit rendre comptes sur son compteur', Siné mensuel, June 2016.
References
1.

Akrich M, Callon M, Latour B (2002) The key to success in innovation. Part I: The art of interessement. Int J Innov Manag 6(2):187–206 (original French version 1988)

2.

Darby S (2006) The effectiveness of feedback on energy consumption. A review for Defra of the literature on metering, billing and direct displays. University of Oxford, Environmental Change Institute

3.

Ehrhardt-Martinez K, Donnelly KA & Laitner JA (2010) Advanced metering initiatives and residential feedback programs: a meta-review for household electricity-saving opportunities. ACEE, E105, Washington DC

4.

Draetta L & Tavner B (2017) Interroger les consommations et non les consommateurs. Etude exploratoire de la controverse française sur les compteurs électriques communicants. i3 Working Papers Series, 16-SES-01

5.

Hess DJ (2014) Smart meters and public acceptance: comparative analysis and governance implications. Health Risk Soc 16(3):243–258

6.

Hess DJ, Coley JS (2012) Wireless smart meters and public acceptance: the environment, limited choices, and precautionary politics. Public Underst Sci 23(6):688–702

7.

Cahour B, Licoppe C (2010) Confrontations aux traces de son activité. Revue d'anthropologie des connaissances 4(2):243–253

8.

Licoppe C, Draetta L, Delanoë A (2013) Des 'Smart Grids' au 'Quantified Self'. Technologies réflexives et gouvernement par les traces, une étude de cas sur la consommation électrique en milieu domestique. Intellectica 59:267–290

9.

Flichy P (2003) L'innovation technique: récents développements en sciences sociales, vers une nouvelle théorie de l'innovation. Éd. la Découverte, Paris

10.

Callon M (1998) The laws of the markets. Blackwell, Oxford

11.

Draetta L, Licoppe C & Delanoë A (2015) Grid-Teams pour maîtriser la demande énergétique résidentielle. Une approche socio-technique centrée sur l'usager. In: Beslay C, Zélem MC (eds) Sociologie de l'énergie: gouvernance et pratiques sociales. CNRS Ed., Paris

12.

Flüry-Hérard B et Dufai J.-P (2017) Le déploiement du Compteur Linky. Rapport CGEDD n° 010655-01, Paris: Ministère de l'Environnement, de l'Energie et de la Mer, Janvier 2017

13.

Chateauraynaud F (2011) Argumenter dans un champ de forces. Essai de balistique sociologique. Editions Pétra, Paris

14.

Gingras Y (2014) Controverses: accords et désaccords en sciences humaines et sociales. CNRS Éd, Paris

15.

Anses, Exposition de la population aux champs électromagnétiques émis par les 'compteurs communicants'. Avis de l'Anses. Rapport d'expertise Collective, Maisons-Alfort: Anses, 15 Décembre 2016

16.

International Agency for Research on Cancer (2013) IARC monographs on the evaluation of carcinogenic risks to humans. Volume 102. Non-ionizing radiation, part 2: radiofrequency electromagnetic fields. International Agency for Research on Cancer, Lyon

17.

Anses, Exposition de la population aux champs électromagnétiques émis par les 'compteurs communicants'. Avis revisé de l'avis de décembre 2016, Maisons-Alfort: Anses, 7 Juin 2017
About this article
Cite this article
Draetta, L. The social construction of a health controversy. The case of electricity smart meters in France. Ann. Telecommun. 74, 5–15 (2019). https://doi.org/10.1007/s12243-018-0664-1
Received:

Accepted:

Published:

Issue Date:
Keywords
Smarts meters

Controversy

Public opposition

Health concerns

Sociology

Linky