Abstract
A large part of mobile Health (mHealth) use-cases such as remote patient monitoring/diagnosis, teleconsultation, and guided surgical intervention requires advanced and reliable mobile communication solutions to provide efficient multimedia transmission with strict medical level Quality of Service (QoS) and Quality of Experience (QoE) provision. The increasing deployment of overlapping wireless access networks enables the possibility to offer the required network resources for ubiquitous and pervasive mHealth services. To address the challenges and support the above use-cases in today's heterogeneous network (HetNet) environments, we propose a network-assisted flow-based mobility management architecture for optimized real-time mobile medical multimedia communication. The proposed system is empirically evaluated in a Pan-European HetNet testbed with multi-access Android-based mobile devices. We observed that the proposed scheme significantly improves the objective QoE of simultaneous real-time high-resolution electrocardiography and high-definition ultrasound transmissions while also enhances traffic load balancing capabilities of wireless architectures.
Access options
Buy single article
Instant access to the full article PDF.
US$ 39.95
Tax calculation will be finalised during checkout.
Subscribe to journal
Immediate online access to all issues from 2019. Subscription will auto renew annually.
US$ 79
Tax calculation will be finalised during checkout.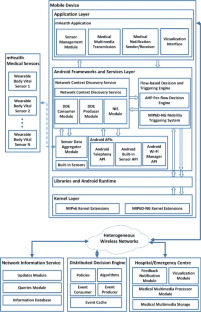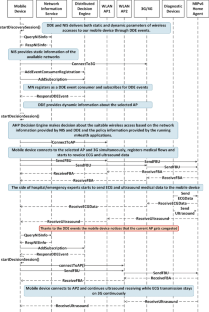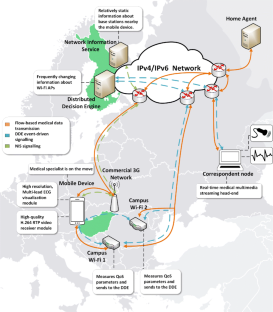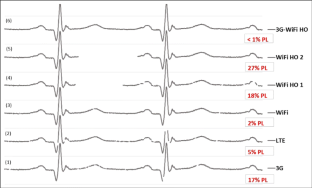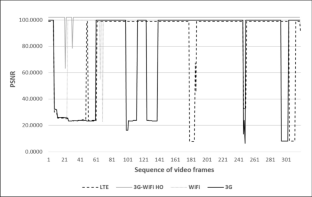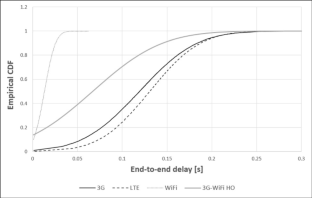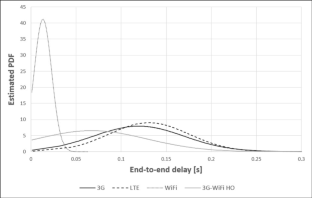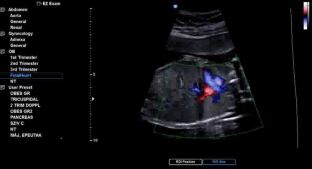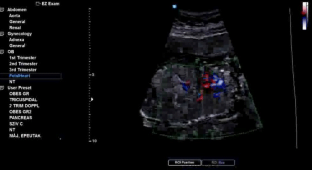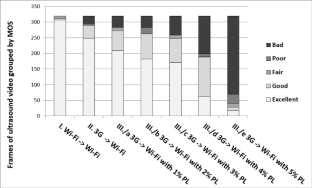 References
1.

mHealth (2011) New horizons for health through mobile technologies. In: World Health Organization Global Observatory for eHealth series, vol 3

2.

3GPP TS 24.312. Access Network Discovery and Selection Function (ANDSF) Management Object (MO), Rel. 11. 2013

3.

Aura T Cryptographically Generated Addresses (CGA). Number 3972 in Request for Comments. IETF. Published: RFC 3972 (Proposed Standard) Updated by RFCs 4581, 4982

4.

Bennis M, Simsek M, Czylwik A, Saad W, Valentin S, Debbah M (2013) When cellular meets wifi in wireless small cell networks. In: Communications magazine, vol 51. IEEE, pp 44–50

5.

Bokor L, Jeney G, Kovács J (2014) A study on the performance of an advanced framework for prediction-based NEMO handovers in multihomed scenarios. In: Infocommunications journal VI, pp 16–27

6.

Busra US, Rahman MZ Mobile phone based telemedicine service for rural bangladesh: ECG. In: 2013 16th International Conference on Computer and Information Technology (ICCIT), pp 203–208

7.

Chen J-C, Chen T-C, Zhang T, van den Berg E (2006) WLC19-4: effective AP selection and load balancing in IEEE 802.11 wireless LANs. In: GLOBECOM '06. IEEE, pp 1–6

8.

Cisco Cisco visual networking index: global mobile data traffic forecast update 2015 – 2020

9.

LifeSync Corp Improve the quality of patient care in your facility

10.

Damnjanovic A, Montojo J, Wei Y, Ji T, Luo T, Vajapeyam M, Yoo T, Song O, Malladi D (2011) A survey on 3gpp heterogeneous networks. In: Wireless communications, vol 18. IEEE, pp 10–21

11.

Dugan J, Elliott S, Mah BA, Poskanzer J, Prabhu K iPerf - the network bandwidth measurement tool: active measurements in TCP, UDP and SCTP. https://iperf.fr/

12.

Dutta A, Chakravarty S, Taniuchi K, Fajardo V, Ohba Y, Famolari D, Schulzrinne H (2007) An experimental study of location assisted proactive handover. In: GLOBECOM '07. IEEE, pp 2037–2042

13.

Eysenbach G (2001) What is e-health? J Med Internet Res

14.

Linux Foundation Linux traffic control with network emulation. http://www.linuxfoundation.org/collaborate/workgroups/networking/netem/

15.

Ghini V, Ferretti S, Panzieri F (2012) M-hippocrates: enabling reliable and interactive mobile health services. In: IT Professional, vol 14, pp 29–35

16.

Goldberger AL, Amaral LA, Glass L, Hausdorff JM, Ivanov PC, Mark RG, Mietus JE, Moody GB, Peng CK, Stanley HE (2000) PhysioBank: physiotoolkit, and PhysioNet: components of a new research resource for complex physiologic signals. In: Circulation, vol 101, pp 215–220

17.

IEEE (2009) IEEE Standard for Local and metropolitan area networks- Part 21: Media independent handover. IEEE

18.

Jirka K, Berthold R, Adam W (2003) Evalvid—a framework for video transmission and quality evaluation. vol 2794 of LNICST, pp 255–272

19.

Kyriacou E, Pattichis MS, Pattichis CS, Panayides A, Pitsillides A (2007) M-health e-emergency systems: current status and future directions [wireless corner]. In: Antennas and propagation magazine, vol 49. IEEE, pp 216–231

20.

Makela J, Luoto M, Sutinen T, Pentikousis K (2011) Distributed information service architecture for overlapping multiaccess networks. In: Multimedia tools appl., vol 55, pp 289–306

21.

Makela J, Pentikousis K (2007) Trigger management mechanisms. In: ISWPC '07, pp 378–383

22.

MobiSante. Smartphone ultrasound: the MobiUS SP1 system

23.

Narten T, Draves R Privacy Extensions for Stateless Address Autoconfiguration in IPv6. Number 3041 in Request for Comments. IETF. Published: RFC 3041 (Proposed Standard) Obsoleted by RFC 4941

24.

PRZOOM Press ∖& Newswire. HealthFrontier announces launch of microtel ecgAnywhere with their remote monitoring system. http://www.przoom.com/news/70459/print_preview/

25.

Ojanper T, Luoto M, Majanen M, Mannersalo P, Savolainen PT Cognitive network management framework and approach for video streaming optimization in heterogeneous networks. In: Wireless Personal Communications, vol 84, pp 1739–1769

26.

Olla P, Shimskey C mHealth taxonomy: a literature survey of mobile health applications. In: Health and Technology, vol 4, pp 299–308

27.

Panayides A, Eleftheriou I, Pantziaris M (2013) Open-source telemedicine platform for wireless medical video communication. In: International journal of telemedicine and applications, vol 2013, pp 1–12

28.

Panayides A, Pattichis MS, Pattichis CS (2008) Wireless medical ultrasound video transmission through noisy channels. In: EMBS 2008, pp 5326–5329

29.

Pedersen PC, Dickson BW, Chakareski J Telemedicine applications of mobile ultrasound. In: IEEE International Workshop on Multimedia Signal Processing, 2009. MMSP '09, pp 1–6

30.

Pedersen PC, Dickson BW, Chakareski J (2009) Telemedicine applications of mobile ultrasound. In: MMSP '09. IEEE, pp 1–6

31.

Perkins C, Johnson D, Arkko J (2011) Mobility Support in IPv6 Number 6275 in Request for Comments IETF

32.

Philips Philips patient monitoring: monitored, but mobile. http://www.usa.philips.com/healthcare/solutions/patient-monitoring/wireless-monitoring/

33.

Piri E (2014) Cell coverage area information service to improve cell se-lection in HetNets. In: 11Th CCNC 2014. IEEE, pp 47–52

34.

Piri E, Schulzrinne H (2014) Scaling network information services to support HetNets and dynamic spectrum access. In: Journal of Communications and Networks, vol 16, pp 202– 208

35.

Piri E, Varela M, Prokkola J (2015) A network information service for quality-driven mobility. In: 11Th CCNC 2014, IEEE

36.

Bousseljot R, Kreiseler D, Schnabel A (1995) Nutzung der EKG-signaldatenbank CARDIODAT der PTB ber das internet. In: Biomedizinische technik, vol 40, pp 317– 318

37.

Razaak M, Martini MG (2014) Rate-distortion and rate-quality performance analysis of hevc compression of medical ultrasound videos. In: (MoWNet2014), volume 40 of procedia computer science, pp 230–236

38.

Saaty TL, Ozdemir MS (2003) Why the magic number seven plus or minus two. In: Mathematical and computer modelling, vol 38, pp 233–244

39.

Takács A, Bokor L (2013) A distributed dynamic mobility architecture with integral cross-layered and context-aware interface for reliable provision of high bitrate mHealth services. In: Wireless mobile communication and healthcare, volume 61 of LNICST, pp 369–379

40.

Tobias RJ (2015) Wireless communication of real-time ultrasound data and control. In: Proceedings of SPIE, vol 9419

41.

Varga N, Bokor L, Bouroz S, Lecroart B, Takács A (2014) Client-based and cross-layer optimized flow mobility for android devices in heterogeneous femtocell/wi-fi networks. volume 40 of Proc. Computer Science, pp 26–36

42.

Varga N, Bokor L, Takács A (2014) Context-aware IPv6 flow mobility for multi-sensor based mobile patient monitoring and tele-consultation. volume 40 of Proc. Computer Science, pp 222–229

43.

Wang Y (2006) Survey of objective video quality measurements. Worcester Polytechnic Institute, USA

44.

Xiao Y, Chen H (2008) Mobile Telemedicine: A Computing and Networking Perspective, 1st edn. Auerbach Publications

45.

Xu F, Zhu X, Tan CC, Li Q, Yan G, Wu J (2013) SmartAssoc: decentralized access point selection algorithm to improve throughput. In: IEEE transactions on Parallel and distributed systems, vol 24, pp 2482–2491
Acknowledgments
The work leading to these results has been partly funded by the European Union's Seventh Framework Programme ([FP7/2007-2013]) under grant agreement n 288502 (FP7-ICT CONCERTO project). The research received significant support from the Mátyásföldi Klinika, one of Budapest's most respected diagnostic clinics. The authors are especially grateful for the discussions and information provided by 5D ultrasound specialist obstetrician-gynecologist Dr. Med. István Fábián, obstetrician-gynecologist Dr. Med. András Bokor, and medical IT infrastructure expert István Ficsór.
About this article
Cite this article
Varga, N., Bokor, L. & Piri, E. A network-assisted flow mobility architecture for optimized mobile medical multimedia transmission. Ann. Telecommun. 71, 489–502 (2016). https://doi.org/10.1007/s12243-016-0501-3
Received:

Accepted:

Published:

Issue Date:
Keywords
mHealth

Mobile medical multimedia

Medical video quality assessment

Flow mobility

Heterogeneous networks

Dynamic network discovery and selection

Cross-layer optimization