Abstract
This paper presents a chipless radio frequency identification (RFID) system, based on impulse radio ultra-wideband (IR-UWB) technology. This UWB-RFID system consists of a transmitter, a receiver, two tapered slot antennas, and several chipless tags. Covering the lower UWB frequency band in 3–5 GHz, the transmitter integrated circuit generates signals with high peak-to-peak amplitude of 6.6 V and short pulse duration of 1 ns. The receiver front end consists of amplifiers and filters, with total front-end gain up to 36 dB. This is followed by an equivalent time sampling analog to digital converter to sample the equivalent RF signals directly followed by digital signal processing in MATLAB. The tapered slot antenna has a high and relatively flat gain of 10 dBi. The chipless tag is uniplanar and with a size of 23 × 23 × 0.508 mm3 only. Based on these hardware designs developed in our research group, a novel method is proposed to separate two overlapped time-domain signals. This method, which is experimentally validated in this paper, greatly simplifies the hardware designs, especially the chipless tag. This chipless UWB-RFID system is an excellent candidate to realize a low-cost, low-power, and high-performance system for next-generation RFID applications.
Access options
Buy single article
Instant access to the full article PDF.
US$ 39.95
Tax calculation will be finalised during checkout.
Subscribe to journal
Immediate online access to all issues from 2019. Subscription will auto renew annually.
US$ 79
Tax calculation will be finalised during checkout.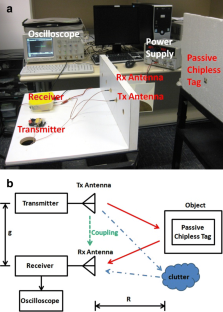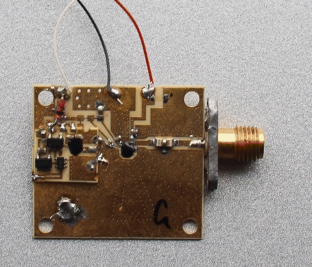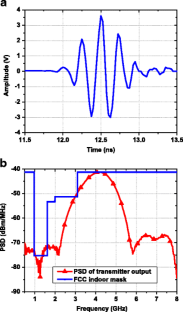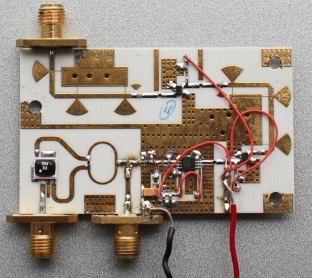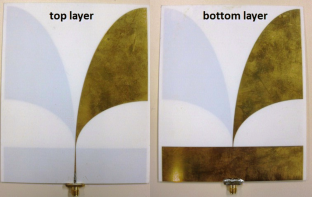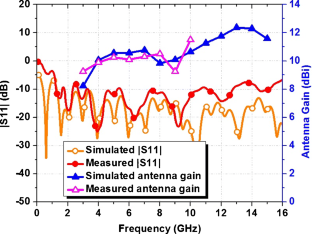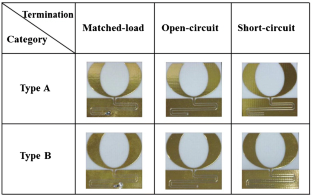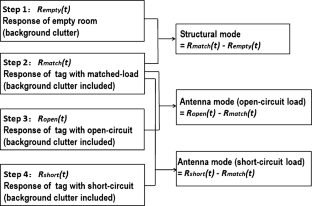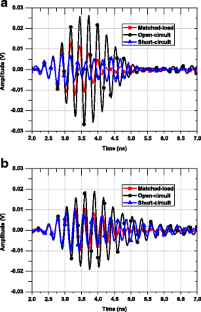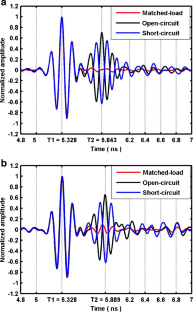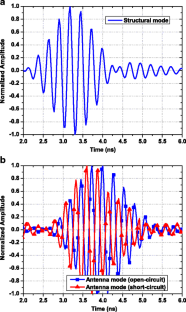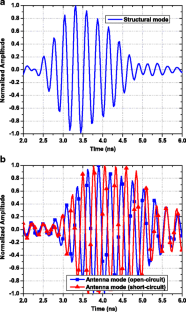 References
1.

Federal Communications Commission (2002) FCC report and order for part 15 acceptance of ultra wideband (UWB) systems from 3.1–10.6 GHz. FCC, Washington DC

2.

Dardari D, D'Errico R, Roblin C, Sibille A, Win MZ (2010) Ultrawide bandwidth RFID: the next generation? Proc IEEE 98(9):1570–1582

3.

Xia JJ, Law CL, Zhou Y, Koh KS (2010) 3–5 GHz UWB impulse radio transmitter and receiver MMIC optimized for long range precision wirelss sensor networks. IEEE Trans Microw Theory Tech 58:4040–4051

4.

Time Domain Corporation http://www.timedomain.com

5.

Ubisense http://www.ubisense.net

6.

Pelissier M, Jantunen J, Gomez B, Arponen J, Masson G, Dia S, Varteva J, Gary M (2010) A 112 Mb/s full duplex remotely-powered impulse-UWB RFID transceiver for wireless NV-memory applications. IEEE J Solid-State Circ 46:916–927

7.

Radiom S, Baghaei-Nejad M, Aghdam K, Vandenbosch GAE, Zheng LR, Gielen GGE (2010) Far-field on-chip antennas monolithically integrated in a wireless-powered 5.8 GHz downlink/UWB uplink RFID tag in 0.18-um standard CMOS. IEEE J Solid-State Circ 45:1746–1758

8.

Hu S, Law CL, Dou WB (2007) Petaloid antenna for passive UWB-RFID tags. IET Electron Lett 43:1174–1176

9.

Hu S, Law CL, Dou WB (2007) Measurements of UWB antennas backscattering characteristics for RFID systems. In: IEEE international conference on ultra-wideband, Singapore, pp 94–99

10.

Hu S, Chen HH, Law CL, Shen ZX, Zhu L, Zhang WX, Dou WB (2007) Backscattering cross section of ultrawideband antennas. IEEE Antennas Wirel Propag Lett 6:70–73

11.

Guidi F, Dardari D, Roblin C, Sibille A (2009) Backscatter communication using ultrawide bandwidth signals for RFID applications. In: The internet of things: 20th Tyrrhenian workshop digital communications. Springer, New York, pp 251–262

12.

Ramos A, Girbau D, Lazaro A, Rima S (2012) IR-UWB radar system and tag design for time-coded chipless RFID. In: 6th European conference on antennas and propagation, Prague, pp 2491–2494

13.

Kalansuriya P, Karmakar N (2011) Time domain analysis of a backscattering frequency signature based chipless RFID tag. In: Asia-Pacific microwave conference, pp 183–186

14.

Hu S, Law CL, Dou WB (2008) A ballon-shaped monopole antenna for passive UWB-RFID tag applications. IEEE Antennas Wirel Propag Lett 7:366–368

15.

Hu S, Zhou Y, Law CL, Dou WB (2010) Study of a uniplanar monopole antenna for chipless UWB-RFID localization system. IEEE Trans Antennas Propag 58:271–278

16.

Knott EF, Shaeffer JF (2004) Radar cross section. Scitech Publishing, Inc, Raleigh

17.

Appel-Hansen J (1979) Accurate determination of gain and radiation patterns by radar cross-section measurements. IEEE Trans Antennas Propag 27(5):640–646

18.

Thors B (2003) Radiation and scattering from conformal array antennas. Ph.D Dissertation. Royal Institute of Technology, Stockholm

19.

Hu SM, Dou WB, Law CL (2009) A tapered slot antenna with flat and high gain for ultra-wideband applications. J Electromagn Waves Appl 23(5):723–728
About this article
Cite this article
Shen, Y., Law, C.L., Hu, S. et al. IR-UWB-based chipless RFID system. Ann. Telecommun. 68, 375–383 (2013). https://doi.org/10.1007/s12243-013-0379-2
Received:

Accepted:

Published:

Issue Date:
Keywords
Antenna mode

Backscattering

Impulse radio ultra-wideband (IR-UWB)

Chipless tag

Radio frequency identification (RFID)

Structural mode

UWB-RFID