Abstract
The presented paper demonstrates how metamaterials with their unique properties and structures derived from metamaterials can offer solutions to overcome technical limitations of passive and chipless wireless sensor and RFID concepts. Basically, the metamaterial approach allows for miniaturization, higher sensitivity, and an extreme geometric flexibility. Miniaturization is certainly important for both, sensing and identification, while higher sensitivity is primarily applicable to sensors. The geometric flexibility is at first important for sensing since it allows for novel sensor concepts. But at least concerning buildup technology, also RFID concepts can benefit from this advantage. The presented examples of metamaterial-inspired passive chipless RFID and wireless sensing can be assigned to the following three categories: metamaterial resonator approaches, composite right/left-handed lines, and frequency-selective surfaces. In this paper, these different concepts are evaluated and discussed with regard to the metamaterial properties. Furthermore, criteria and figures of merit are given, which allow for a fair comparison of passive, chipless concepts and beyond. Finally, these criteria are applied to the presented sensor and identification concepts.
Access options
Buy single article
Instant access to the full article PDF.
US$ 39.95
Tax calculation will be finalised during checkout.
Subscribe to journal
Immediate online access to all issues from 2019. Subscription will auto renew annually.
US$ 79
Tax calculation will be finalised during checkout.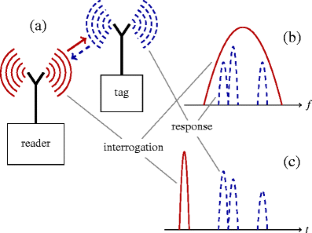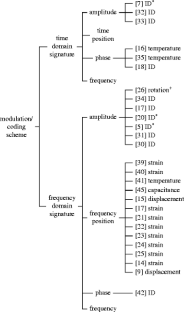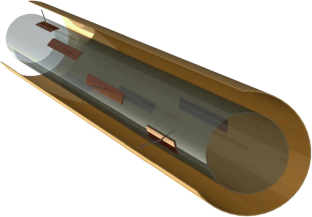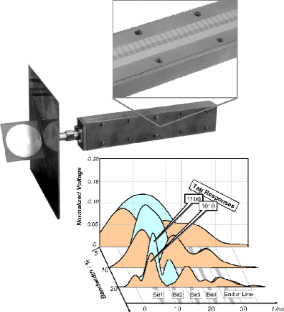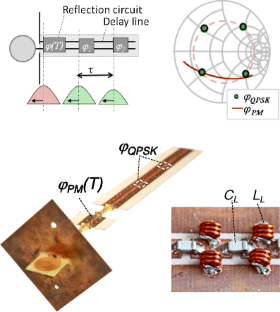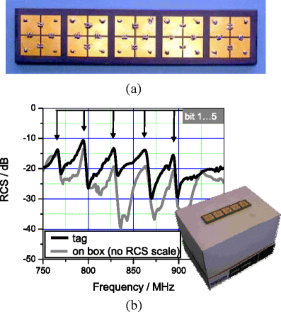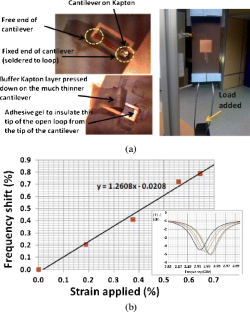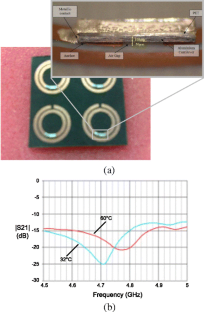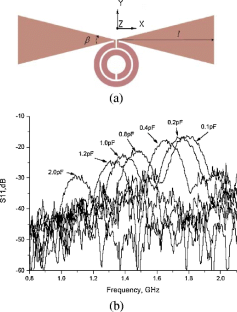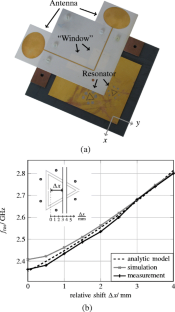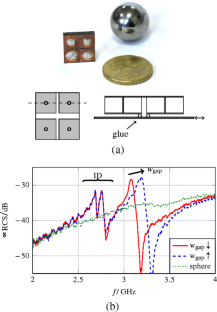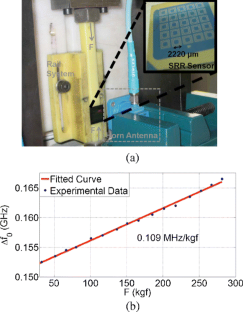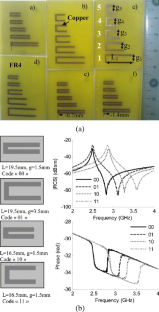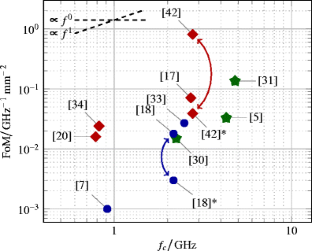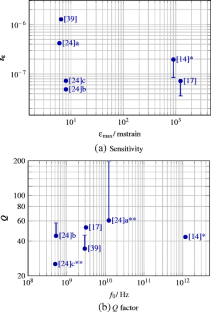 References
1.

Alimenti F, Palazzari V, Orecchini G, Pinca G, Mezzanotte P, Tentzeris M, Roselli L (2010) Crossed dipole frequency doubling RFID tag based on paper substrate and ink-jet printing technology. In: IEEE MTT-S international microwave symposium digest, pp 840–842

2.

Angelovski A, Penirschke A, Jakoby R (2011) CRLH-mass flow detector array for cross-sectional detection of inhomogeneous distributed flow regimes in pipelines. In: 41st European microwave conference, pp 611–614

3.

Angelovski A, Penirschke A, Jakoby R (2011) Helix-shaped CRLH-TL sensor for inhomogeneties detection for pneumatic conveyed pulverized solids. In: German microwave conference, pp 1–4

4.

Baena JD, Bonache J, Martin F, Sillero RM, Falcone F, Lopetegi T, Laso MAG, Garcia-Garcia J, Gil I, Portillo MF, Sorolla M (2005) Equivalent-circuit models for split-ring resonators and complementary split-ring resonators coupled to planar transmission lines. IEEE Trans Microw Theory Tech 53(4):1451–1461

5.

Balbin I, Karmakar N (2009) Novel chipless RFID tag for conveyor belt tracking using multi-resonant dipole antenna. In: 39th European microwave conference, pp 1109–1112

6.

Caloz C, Itoh T (2002) Application of the transmission line theory of left-handed (LH) materials to the realization of a microstrip "LH line". In: IEEE antennas and propagation society international symposium, vol 2, pp 412–415

7.

Chamarti A, Varahramyan K (2006) Transmission delay line based ID generation circuit for RFID applications. IEEE Microw Wirel Components Lett 16(11):588–590

8.

Cui TJ, Smith DR, Liu R (eds) (2009) Metamaterials: theory, design, and applications. Springer, Berlin

9.

Ekmekci E, Turhan-Sayan G (2011) Metamaterial sensor applications based on broadside-coupled SRR and v-shaped resonator structures. In: IEEE international symposium on antennas and propagation, pp 1170–1172

10.

Gordon JA, Holloway CL, Booth J, Kim S, Wang Y, Baker-Jarvis J, Novotny DR (2011) Fluid interactions with metafilms/metasurfaces for tuning, sensing, and microwave-assisted chemical processes. Phys Rev B 83:205130

11.

Herraiz-Martinez FJ, Paredes F, Zamora Gonzalez G, Martin F, Bonache J (2012) Printed magnetoinductive-wave (MIW) delay lines for chipless RFID applications. IEEE Trans Antennas Propag 60(11):5075–5082

12.

Iyer AK, Eleftheriades GV (2002) Negative refractive index metamaterials supporting 2-D waves. In: IEEE MTT-S international microwave symposium digest, vol 2. IEEE, pp 1067–1070

13.

Lee H, Shaker G, Naishadham K, Song X, McKinley M, Wagner B, Tentzeris M (2011) Carbon-nanotube loaded antenna-based ammonia gas sensor. IEEE Trans Microw Theory Tech 59(10):2665–2673

14.

Li J, Withayachumnankul W, Chang S, Abbott D (2011) Metamaterial-based strain sensors. In: Seventh international conference on intelligent sensors, sensor networks and information processing, pp 30–32

15.

Mandel C, Kubina B, Schüßler M, Jakoby R (2011) Passive chipless wireless sensor for two-dimensional displacement measurement. In: 41st European microwave conference, pp 79–82

16.

Mandel C, Maune H, Maasch M, Sazegar M, Schüßler M, Jakoby R (2011) Passive wireless temperature sensing with BST-based chipless transponder. In: German microwave conference, pp 1–4

17.

Mandel C, Schüßler M, Jakoby R (2011) A wireless passive strain sensor. In: IEEE sensors conference, pp 207–210

18.

Mandel C, Schüßler M, Maasch M, Jakoby R (2009) A novel passive phase modulator based on LH delay lines for chipless microwave RFID applications. In: IEEE MTT-S international microwave workshop on wireless sensing, local positioning, and RFID, pp 1–4

19.

Marqués R, Martín F, Sorolla M (2011) Metamaterials with negative parameters: theory, design and microwave applications. Wiley, New York

20.

McVay J, Hoorfar A, Engheta N (2006) Space-filling curve RFID tags. In: IEEE radio and wireless symposium, pp 199–202

21.

Melik R, Unal E, Kosku Perkgoz N, Puttlitz C, Demir HV (2009) Flexible metamaterials for wireless strain sensing. Appl Phys Lett 95(18):181105

22.

Melik R, Unal E, Perkgoz NK, Puttlitz C, Demir HV (2009) Metamaterial-based wireless strain sensors. Appl Phys Lett 95(1):011106

23.

Melik R, Unal E, Perkgoz NK, Puttlitz C, Demir HV (2010) Metamaterial based telemetric strain sensing in different materials. Opt Express 18:5000–5007

24.

Melik R, Unal E, Perkgoz NK, Puttlitz C, Demir HV (2010) Metamaterial-based wireless RF-MEMS strain sensors. In: IEEE sensors conference, pp 2173–2176

25.

Melik R, Unal E, Perkgoz NK, Santoni B, Kamstock D, Puttlitz C, Demir HV (2010) Nested metamaterials for wireless strain sensing. IEEE J Sel Top Quantum Electron 16(2):450–458

26.

Naqui J, Durán-Sindreu M, Martín F (2011) Novel sensors based on the symmetry properties of split-ring resonators SRRs. Sensors 11(8):7545–7553

27.

Oliner AA (2003) A planar negative-refractive-index medium without resonant elements. In: IEEE MTT-S international microwave symposium digest, vol 1, pp 191–194

28.

Pendry JB, Holden AJ, Robbins DJ, Stewart WJ (1999) Magnetism from conductors and enhanced nonlinear phenomena. IEEE Trans Microw Theory Tech 47(11):2075–2084

29.

Pendry JB, Holden AJ, Stewart WJ, Youngs I (1996) Extremely low frequency plasmons in metallic mesostructures. Phys Rev Lett 76:4773–4776

30.

Preradovic S, Karmakar N (2010) 4th generation multiresonator-based chipless RFID tag utilizing spiral EBGs. In: 40th European microwave conference, pp 1746–1749

31.

Preradovic S, Karmakar NC (2009) Design of fully printable planar chipless RFID transponder with 35-bit data capacity. In: 39th European microwave conference, pp 13–16

32.

Schüßler M, Damm C, Jakoby R (2007) Periodically LC loaded lines for RFID backscatter applications. In: Metamaterials. Rome, Italy

33.

Schüßler M, Damm C, Maasch M, Jakoby R (2008) Performance evaluation of left-handed delay lines for RFID backscatter applications. In: IEEE MTT-S international microwave symposium digest, pp 177–180

34.

Schüßler M, Maasch M, Damm C, Jakoby R (2009) Compact microstrip patch antennas for passive RFID backscatter tags. In: 39th European microwave conference, pp 1101–1104

35.

Schüßler M, Mandel C, Maasch M, Giere A, Jakoby R (2009) Phase modulation scheme for chipless RFID- and wireless sensor tags. In: Asia Pacific microwave conference, pp 229–232

36.

Schüßler M, Mandel C, Puentes M, Jakoby R (2012) Metamaterial inspired microwave sensors. IEEE Microw Mag 13(2):57–68

37.

Shelby RA, Smith DR, Schultz S (2001) Experimental verification of a negative index of refraction. Science 292(5514):77–79

38.

Sievenpiper DF (1999) High-impedance electromagnetic surfaces. Ph.D. thesis, University of California, Los Angeles

39.

Thai TT, Aubert H, Pons P, Plana R, Tentzeris MM, DeJean GR (2011) A newly developed radio frequency wireless passive highly sensitive strain transducer. In: IEEE sensors conference, pp 211–214

40.

Thai TT, Aubert H, Pons P, Tentzeris MM, Plana R (2011) Design of a highly sensitive wireless passive RF strain transducer. In: IEEE MTT-S international microwave symposium digest. IEEE, pp 1–4

41.

Thai TT, Jatlaoui M, Pons P, Aubert H, Tentzeris M, DeJean G, Plana R (2010) A novel passive wireless ultrasensitive RF temperature transducer for remote sensing. In: IEEE MTT-S international microwave symposium digest, p 1

42.

Vena A, Perret E, Tedjini S (2011) Chipless RFID tag using hybrid coding technique. IEEE Trans Microw Theory Tech 59(12):3356–3364

43.

Veselago VG (1968) The electrodynamics of substances with simultaneously negative values of ε and μ. Sov Phys Usp 10(4):509–514. (First published in 1967 in Usp. Fiz. Nauk.)

44.

Weiglhofer WS, Lakhtakia A (eds) (2003) Introduction to complex mediums for optics and electromagnetics. SPIE

45.

Xia Y, Wang L (2008) A wireless sensor using left-handed metamaterials. In: 4th international conference on wireless communications, networking and mobile computing, pp 1–3
About this article
Cite this article
Mandel, C., Kubina, B., Schüßler, M. et al. Metamaterial-inspired passive chipless radio-frequency identification and wireless sensing. Ann. Telecommun. 68, 385–399 (2013). https://doi.org/10.1007/s12243-013-0372-9
Received:

Accepted:

Published:

Issue Date:
Keywords
Chipless RFID

Chipless wireless sensors

Metamaterial applications