Abstract
Urbanization and human-led development have increased more rapidly along shorelines and in coastal watersheds than inland regions over the past century. The result of major land use changes for both urban tracts and agriculture to serve the urban areas, as well as infrastructure development is increased runoff carrying sediments, nutrients, pollutants, pharmaceuticals, and toxins downstream to estuarine systems. The increased runoff levels are only the tip of the iceberg, with human development resulting in increased fecal bacteria from urbanization and excess nutrients from agriculture leading to harmful algal blooms. Estuaries act as a natural filter between land and sea, but have been overloaded by the influx of sediments and pollutants in recent decades. As a result, there have been a variety of impacts to estuarine ecosystems and water quality including increased sediment load, eutrophication, harmful algal blooms, fecal bacteria, as well as shellfish and fisheries declines. In some estuarine systems, the reduction in light penetration to the benthos has led to the loss of seagrasses. In others, seasonal hypoxia is a visible symptom of prolonged eutrophication. There is a need to augment long-term monitoring techniques with new technologies and data processing methods to better understand the current state of estuaries and work towards mitigating human impacts on estuarine ecosystems and water quality.
Access options
Buy single article
Instant access to the full article PDF.
USD 39.95
Price excludes VAT (USA)
Tax calculation will be finalised during checkout.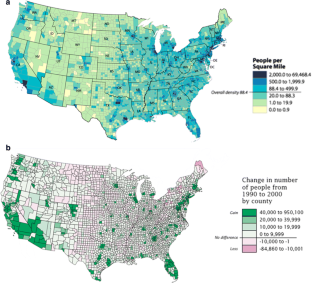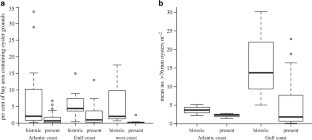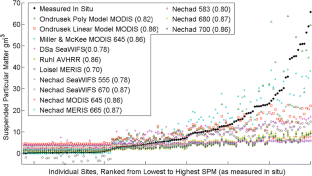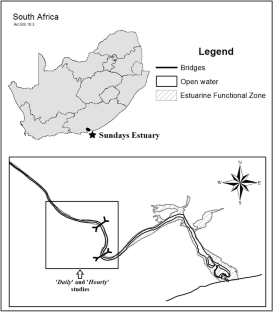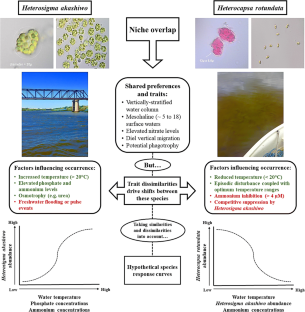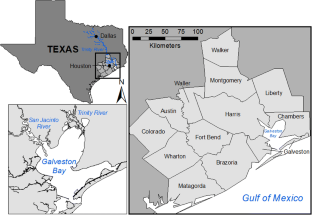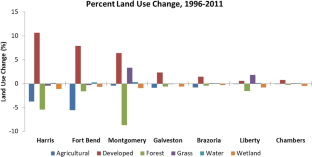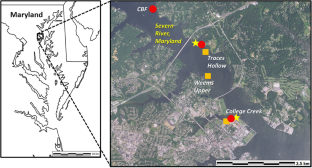 References
Al Aukidy, M., and P. Verlicchi. 2017. Contributions of combined sewer overflows and treated effluents to the bacterial load released into a coastal area. Science of the Total Environment. 607: 483–496.

Alberti, M. 2005. The effects of urban patterns on ecosystem function. International Regional Science Review. 28 (2): 168–192.

Alberti, M., J.M. Marzluff, E. Shulenberger, G. Bradley, C. Ryan, and C. Zumbrunnen. 2003. Integrating humans into ecology: Opportunities and challenges for studying urban ecosystems. BioScience. 53 (12): 1169–1179.

Baker, S.M., and R. Mann. 1992. Effects of hypoxia and anoxia on larval settlement, juvenile growth, and juvenile survival of the oyster Crassostrea virginica. Biological Bulletin. 182 (2): 265–269.

Bauman, H., R.B. Wallace, T. Tagliaferri, and C.J. Gobler. 2015. Large natural pH, CO2, and O2 fluctuations in a temperate tidal salt marsh on diel, seasonal, and interannual time scales. Estuaries and Coasts. 38 (1): 220–231.

Beck, M.W., K.L. Heck, K.W. Able, D.L. Childers, D.B. Eggleston, B.M. Gillanders, B. Halpern, C.G. Hays, K. Hoshino, T.J. Minello, R.J. Orth, P.F. Sheridan, and M.P. Weinstein. 2001. The identification, conservation, and management of estuarine and marine nurseries for fish and invertebrates. BioScience. 51 (8): 633–641.

Bergquist, D.C., J.A. Hale, P. Baker, and S. Baker. 2006. Development of ecosystem indicators for the Suwannee estuary: Oyster reef habitat quality along a salinity gradient. Estuaries and Coasts. 29 (3): 353–360.

Boulais, M., K.J. Chenervet, A.T. Demey, M.R. Robison, J.P. Roberts, and A. Volety. 2017. Oyster reproduction is compromised by acidification experiences seasonally in coastal regions. Scientific Reports 7 (1): 13276.

Breitburg, D.L., D. Hondorp, C. Audemard, R.B. Carnegie, R.B. Burrell, M. Trice, and V. Clark. 2015. Landscape-level variation in disease susceptibility related to shallow-water hypoxia. PLoS One 10 (2): e0116223.

Butler, P.A. 1949. Gametogenesis in the oyster under conditions of depressed salinity. Biological Bulletin. 96 (3): 263–269.

Buzzelli, C.P., R.A. Luettich, H.W. Paerl, J. Fear, J. Fleming, L. Twomey, E. Clesceri, M.J. Alperin, and C.S. Martens. 2001. Neuse River estuary modeling and monitoring project phase 2: monitoring of hydrology and water quality, circulation, phytoplankton physiology and sediment-water coupling, 1–19. WRRI Project.

Cai, W.J., X. Hu, W.J. Huang, M.C. Murrell, J.C. Lehrter, S.E. Lohrenz, W.C. Chou, W. Zhai, J.T. Hollibaugh, Y. Wang, P. Zhao, X. Guo, K. Gundersen, M. Dai, and G.-C. Gong. 2011. Acidification of subsurface coastal waters enhanced by eutrophication. Nature Geoscience Letters. 4 (11): 766–770.

Campos, C.J.A., and R.A. Cachola. 2007. Faecal coliforms in bivalve harvesting areas of the Alvor Lagoon (Southern Portugal): Influence of seasonal variability and urban development. Environmental Monitoring and Assessment. 133 (1-3): 31–41.

Campos, C.J.A., S.R. Kershaw, and R.J. Lee. 2013. Environmental influences on faecal indicator organisms in coastal waters and their accumulation in bivalve shellfish. Estuaries and Coasts. 4: 834–853.

Carle, M.V., P.N. Halpin, and C.A. Stow. 2005. Patterns of watershed urbanization and impacts on water quality. Journal of the American Water Resources Association 41: 693–708.

Clement, C.S., B. Bricker, and D.E. Pirhalla. 2001. Eutrophic conditions in estuarine waters. In NOAA's state of the coast report. Silver Spring: National Oceanic and Atmospheric Administration http://state-oFcoast.noaa.gov/bulletins/html/eut_18/eut.html. Accessed December 2018.

Cloern, J.E., and A.D. Jassby. 2010. Patterns and scales of phytoplankton variability in estuarine-coastal ecosystems. Estuaries and Coasts. 33 (2): 230–241.

Conley, D.J., H.W. Paerl, R.W. Howarth, D.F. Boesch, S.P. Seitzinger, K.E. Havens, C. Lancelot, and G.E. Likens. 2009. ECOLOGY: Controlling eutrophication: nitrogen and phosphorus. Science 323 (5917): 1014–1015.

Corbett, D.R., D. Vance, E. Letrick, D. Mallinson, and S. Culver. 2007. Decadal-scale sediment dynamics and environmental change in the Albemarle estuarine system, North Carolina. Estuarine, Coastal and Shelf Science. 71 (3-4): 717–729.

Corbett, D.R., J.P. Walsh, and K. Marciniak. 2009. Temporal and spatial variability in the trace metals of two adjacent tributaries of the Neuse River estuary, NC. Marine Pollution Bulletin. 5: 1739–1765.

Coulliette, A.D., and R.T. Noble. 2008. Impacts of rainfall on the water quality of the Newport River estuary (eastern North Carolina, USA). Journal of Water Health. 6 (4): 473–482.

Daborn, G.R., C.L. Amos, M. Brylinksy, H. Christian, G. Drapeau, R.W. Faas, J. Grant, B. Long, D.M. Paterson, G.M.E. Perillo, and M.C. Piccolo. 1993. An ecological cascade effect: Migratory birds affect stability of intertidal sediments. Limnology and Oceanography. 38: 225–231.

Dai, G., J. Zhong, L. Song, C. Guo, N. Gan, and Z. Wu. 2015. Harmful algal bloom removal and eutrophic water remediation by commercial nontoxic polyamine-co- polymeric ferric sulfate-modified soils. Environmental Science and Pollution Research. 22 (14): 10636–10646.

Dauer, D.M., J.A. Ranasinghe, and S.B. Weisberg. 2000. Relationships between benthic community condition, water quality, sediment quality, nutrient loads, and land use patterns in Chesapeake Bay. Estuaries. 23 (1): 80–96.

DeLuca, N., B. Zaitchik, and F. Curriero. 2018. Can multispectral information improve remotely sensed estimates of total suspended solids? A statistical study in Chesapeake Bay. Remote Sensing 10 (9): 1393.

DePaola, A., J.L. Jones, J. Woods, W. Burkhardt III, K.R. Calci, J.A. Krantz, J.C. Bowers, K. Kasturi, R.H. Byars, E. Jacobs, D. Williams-Hill, and K. Nabe. 2010. Bacterial and viral pathogens in live oysters: U.S. markets survey 2007. Applied Environmental Microbiology. 76 (9): 2754–2768.

Diaz, R.J., and R. Rosenberg. 2008. Spreading dead zones and consequences for marine ecosystems. Science. 321 (5891): 926–929.

Dickinson, G.H., A.V. Ivanina, O.B. Matoo, H.O. Pörtner, G. Lannig, C. Bock, E. Beniash, and I.M. Sokolova. 2012. Interactive effects of salinity and elevated CO2 levels on juvenile eastern oysters Crassostrea virginica. Journal of Experimental Biology. 215 (1): 29–43.

DiDonato, G.T., J.R. Stewart, D.M. Sanger, B.J. Robinson, B.C. Thompson, A.F. Holland, and R.F. Van Dolah. 2009. Effects of changing land use on the microbial water quality of tidal creeks. Marine Pollution Bulletin. 58 (1): 97–106.

Dorado, S., T. Booe, J. Steichen, A.S. McInnes, R. Windham, A.K. Shepard, A. Lucchese, H. Preischel, J.L. Pinckney, S.E. Davis, D.L. Roelke, and A. Quigg. 2015. Towards an understanding of the interactions between freshwater inflows and phytoplankton communities in subtropical estuaries. PLoS One 10 (7): e0130931. https://doi.org/10.1371/journal.pone.0130931.

Emanuel, K. 2017. Assessing the present and future probability of Hurricane Harvey's rainfall. Proceedings of the National Academy of Sciences 114 (48): 12681–12684.

FEMA. 2017. Texas Hurrican Harvey (DR-4332). https://www.fema.gov/disaster/4332. Accessed January 2019.

Freeman, L.A., S.G. Ackleson, and W.J. Rhea. 2017. Comparison of remote sensing algorithms for retrieval of suspended particulate matter concentration from reflectance in coastal waters. Journal of Applied Remote Sensing. 11 (046028): 1.

Giffin, D., and D.R. Corbett. 2003. Evaluation of sediment dynamics in coastal systems via short-lived radioisotopes. Journal of Marine Sciences. 42: 83–96.

Gleeson, J., I.R. Santos, D.T. Maher, and L. Golsby-Smith. 2013. Groundwater–surface water exchange in a mangrove tidal creek: Evidence from natural geochemical tracers and implications for nutrient budgets. Marine Chemistry. 156: 27–37.

Glibert, P.M., D. Fullerton, J.M. Burkholder, J.C. Cornwell, and T.M. Kana. 2011. Ecological stoichiometry, biogeochemical cycling, invasive species, and aquatic food webs: San Francisco Estuary and comparative systems. Reviews in Fisheries Science. 19 (4): 358–417.

Gonzalez, L.A., and L.J. Lester, eds. 2011. State of the bay: A characterization of the Galveston Bay ecosystem, third edition. Houston: Texas Commission on Environmental Quality, Galveston Bay Estuary Program 356 pp.

Goodwin, P., A.J. Mehta, and J.B. Zedler. 2001. Tidal wetland restoration: an introduction. Journal of Coastal Research. 27: 1–6.

Granek, E.F., S. Polasky, C.V. Kappel, D.J. Reed, D.M. Stoms, E.W. Koch, C.J. Kennedy, L.A. Cramer, S.D. Hacker, E.B. Barbier, S. Aswani, M. Ruckelshaus, G.M.E. Perillo, B.R. Silliman, N. Muthiga, D. Bael, and E. Wolanski. 2009. Ecosystem services as a common language for coastal ecosystem-based management. Conservation Biology. 24: 207–216.

Guthrie, C.G., J. Matsumoto, and R. Solis. 2012. Analysis of the influence of water plan strategies on inflows and salinity in Galveston Bay. Austin: Texas Water Development Board.

Hackney, C.T., W.D. Burbanck, and O.P. Hackney. 1976. Biological and physical dynamics of a Georgia tidal creek. Chesapeake Science 17 (4): 271–280.

Hall, N.S., A.C. Whipple, and H.W. Paerl. 2015. Vertical spatio-temporal patterns of phytoplankton due to migration behaviors in two shallow, microtidal estuaries: Influence on phytoplankton function and structure. Estuarine, Coastal and Shelf Science. 162: 7–21.

Havens, K.E., and H.W. Paerl. 2015. Climate change at a crossroad for control of harmful algal blooms. Environmental Science and Technology. 49 (21): 12605–12606.

Hilmer, T., and G.C. Bate. 1991. Vertical migration of a flagellate-dominated bloom in a shallow south African estuary. Botanica Marina. 34: 113–121.

Holland, F., & D. Sanger. 2008. Tidal creek habitats: Sentinels of coastal health. Booklet published by SC Sea Grant Consortium and NOAA for coastal decision makers.

Holland, A.F., D.M. Sanger, C.P. Gawle, S.B. Lerberg, M.S. Santiago, G.H.M. Riekerk, L.E. Zimmerman, and G.I. Scott. 2004. Linkages between tidal creek ecosystems and the landscape and demographic attributes of their watersheds. Journal of Experimental Marine Biology and Ecology. 298 (2): 151–178.

Houston-Galveston Area Council (H-GAC 2017) http://www.h-gac.com/community/socioeconomic/land-use-data/default.aspx (Last accessed December 2017).

Hyland, J.L., W.L. Balthis, C.T. Hackney, and M. Posey. 2000. Sediment quality of North Carolina estuaries: An integrative assessment of sediment contamination, toxicity, and condition of benthic fauna. Journal of Aquatic Ecosystem Stress and Recovery. 8 (2): 107–124.

Kemp, W.M., W.R. Boynton, J.E. Adolf, D.F. Boesch, W.C. Boicourt, G. Brush, J.C. Cornwell, T.R. Fisher, P.M. Glibert, and J.D. Hagy. 2005. Eutrophication of Chesapeake Bay: Historical trends and ecological interactions. Marine Ecology Progress Series. 303: 1–29.

Keppel, A.G., D.L. Breitburg, G.H. Wikfors, R.B. Burrell, and V.M. Clark. 2015. Effects of co-varying diel-cycling and pH on disease susceptibility in the eastern oyster Crassostrea virginica. Marine Ecology Progress Series. 538: 169–183.

Kneib, R.T. 1997. The role of tidal marshes in the ecology of estuarine nekton. Oceanographic Marine Biology Annual Review. 35: 163–220.

LaPeyre, M.K., J. Geaghan, G. Decossas, and J.F. La Peyre. 2016. Analysis of environmental factors influencing salinity patterns, oyster growth, and mortality in lower Breton Sound Estuary, Louisiana, using 20 years of data. Journal of Coastal Restoration. 32: 519–530.

Lee, S.W., S.J. Hwang, S.B. Lee, H.S. Hwang, and H.C. Sung. 2009. Landscape ecological approach to the relationships of land use patterns in watersheds to water quality characteristics. Landscape and Urban Planning. 92 (2): 80–89.

Lemley, D.A., J.B. Adams, and G.C. Bate. 2016. A review of microalgae as indicators in south African estuaries. South African Journal of Botany. 107: 12–20.

Lemley, D.A., J.B. Adams, and N.A. Strydom. 2017a. Testing the efficacy of an estuarine eutrophic condition index: Does it account for shifts in flow conditions? Ecological Indicators 74: 357–370.

Lemley, D.A., J.B. Adams, and S. Taljaard. 2017b. Comparative assessment of two agriculturally-influenced estuaries: Similar pressure, different response. Marine Pollution Bulletin. 117: 135–146.

Lemley, D.A., J.B. Adams, and G.M. Rishworth. 2018a. Unwinding a tangled web: A fine-scale approach towards understanding the drivers of harmful algal bloom species in a eutrophic South African estuary. Estuaries and Coasts. 41 (5): 1356–1369.

Lemley, D.A., J.B. Adams, and N.A. Strydom. 2018b. Triggers of phytoplankton bloom dynamics in permanently eutrophic waters of a south African estuary. African Journal o Aquatic Science. 43 (3): 229–240.

Lerberg, S.B., A.F. Holland, and D.M. Sanger. 2000. Responses of tidal creek macrobenthic communities to the effects of watershed development. Estuaries. 23: 83–853.

Lester, L.J., L.A. Gonzalez, and P. Weeks. 2013. Ecosystem-based management of Galveston Bay, Texas. In Gulf of Mexico origin, waters, and biota, volume 4: Ecosystem-based management, ed. J.W. Day and A. Yáñez-Arancibia. College Station: Texas A&M University Press 460 pp.

Levin, S.A. 1992. The problem of pattern and scale in ecology. Ecology. 73: 1943–1967.

Levin, L.A., K.-K. Liu, K.-C. Emeis, D.L. Breitburg, J. Cloers, C. Deutsch, M. Giani, A. Goffart, E. Hofmann, Z. Lachkar, K. Limburg, S.-M. Liu, E. Montes, W. Naqvi, O. Ragueneau, C. Rabouille, S. Kumar Sarkar, D.P. Swaney, P. Wassman, and K.F. Wishner. 2014. Comparative biogeochemistry-ecosystem-human interactions on dynamic continental margins. Journal of Marine Systems 141: 3–17.

Maalouf, H., M. Pommepuy, and F.S. Le Guyader. 2010. Environmental conditions leading to shellfish contamination and related outbreaks. Food and Environmental virology. 2 (3): 136–145.

Madoux-Humery, A.S., S. Dorner, S. Sauvé, K. Aboulfadl, M. Galarneau, P. Servais, and M. Prevost. 2015. Temporal analysis of microbiological and wastewater micropollutant loads from combined sewer overflows: implications for management. Environmental Science: Processes Impacts 17: 965–974.

Mallin, M.A., K.E. Williams, E.C. Esham, and R.P. Lowe. 2000. Effect of human development on bacteriological water quality in coastal watersheds. Ecological Applications 10 (4): 1047–1056.

Mallin, M.A., L.B. Cahoon, B.R. Toothman, D.C. Parsons, M.R. McIver, M.L. Ortwine, and R.N. Harington. 2007. Impacts of a raw sewage spill on water and sediment quality in an urbanized estuary. Marine Pollution Bulletin. 54 (1): 81–88.

Miller, R.L., and B.A. McKee. 2004. Using MODIS Terra 250 m imagery to map concentrations of total suspended matter in coastal waters. Remote Sensing of Environment 93 (1–2): 259–266.

Möller, I., M. Kudella, F. Rupprecht, T. Spencer, M. Paul, B.K. van Wesenbeeck, G. Wolters, K. Jensen, T.J. Bouma, M. Miranda-Lange, and S. Schimmels. 2014. Wave attenuation over coastal salt marshes under storm surge conditions. Nature Geoscience 7 (10): 727–731.

Nixon, S.W., A.J. Oczkowski, M.E.G. Pilson, L. Fields, C.A. Oviatt, and C.W. Hunt. 2015. On the response of pH to inorganic nutrient enrichment in well-mixed coastal marine waters. Estuaries and Coasts. 38 (1): 232–241.

NOAA. 2017. Assessing the U.S. Climate in 2017. https://www.ncei.noaa.gov/news/national-climate-201712. Accessed January 2019.

Paerl, H.W. 2006. Assessing and managing nutrient-enhanced eutrophication in estuarine and coastal waters: Interactive effects of human climatic perturbations. Ecological Engineering. 26 (1): 40–54.

Paerl, H.W., and J.T. Scott. 2010. Throwing fuel on the fire: Synergistic effects of excessive nitrogen inputs and global warming on harmful algal blooms. Environmental Science & Technology. 44 (20): 7756–7758.

Paerl, H.W., J.L. Pinckney, J.M. Fear, and B.L. Peierls. 1998. Ecosystems responses to internal and watershed organic matter loading: consequence for hypoxia in the eutrophying Neuse River estuary, North Carolina, USA. Marine Ecology Progress Series. 166: 17–25.

Paerl, H.W., N.S. Hall, B.L. Peierls, and K.L. Rossignol. 2014. Evolving paradigms and challenges in estuarine and coastal eutrophication dynamics in a culturally and climatically stressed world. Estuaries and Coasts. 37 (2): 243–258.

Phillips, J.D. 1997. A short history of a flat place: Three centuries of geomorphic change in the Croatan National Forest. Annals of the Association of American Geographers. 87 (2): 197–216.

Pinckney, J.L., A. Quigg, and D.L. Roelke. 2017. Interannual and seasonal patterns of estuarine phytoplankton diversity in Galveston Bay, Texas, USA. Estuaries and Coasts. 40 (1): 310–316.

Qin, Q., and J. Shen. 2017. The contribution of local and transport processes to phytoplankton biomass variability over different timescales in the upper James River, Virginia. Estuarine, Coastal and Shelf Science. 196: 123–133.

Riggs, S.R., J.T. Bray, E.R. Powers, J.C. Hamilton, D.V. Ames, K.L. Owens, D.D. Yeates, S.L. Luca, J.R. Watson, and H.M. Williamson. 1991. Heavy metals in organic rich muds of the Neuse River estuarine system. Albemarle-Pamlico Estuarine Study, Report 90–07, 1–169.

Rippey, S.R. 1994. Infectious diseases associated with molluscan shellfish consumption. Clinical Microbiology Reviews. 7 (4): 419–425.

Roelke, D.L., H.-P. Li, N.J. Hayden, C.J. Miller, S.E. Davis, A. Quigg, and Y. Buyukates. 2013. Co-occurring and opposing freshwater inflow effects on phytoplankton biomass, productivity and community composition of Galveston Bay, USA. Marine Ecology Progress Series. 477: 61–76.

Ruhl, C.A., D.H. Schoellhamer, R.P. Stumpf, and C.L. Lindsay. 2001. Combined use of remote sensing and continuous monitoring to analyse the variability of suspended- sediment concentrations in San Francisco Bay, California. Estuarine, Coastal and Shelf Science 53 (6): 801–812.

Sanger, D., Blair A., DiDonato G., Washburn T., Jones S., Chapman R., & White D. (2008). Support for integrated ecosystem assessments of NOAA's National Estuarine Research Reserves System (NERRS), Volume I: The impacts of coastal development on the ecology and human well-being of tidal creek ecosystems of the US Southeast.

Sanger, D., A. Blair, G. DiDonato, T. Washburn, S. Jones, G. Riekerk, and A.F. Holland. 2015. Impacts of coastal development on the ecology of tidal creek ecosystems of the US southeast including consequences to humans. Estuaries and Coasts. 38 (S1): 49–66.

Satterthwaite, D., G. McGranahan, and C. Tacoli. 2010. Urbanization and its implications for food and farming. Philosophical transactions of the Royal Society B: Biological Sciences 365 (1554): 2809–2820.

Scharler, U.M., and D. Baird. 2003. The influence of catchment management on salinity, nutrient stochiometry and phytoplankton biomass of Eastern Cape estuaries, South Africa. Estuarine, Coastal and Shelf Science 56 (3-4): 735–748.

Schropp, S.J., F.G. Lewis, H.L. Windom, J.D. Ryan, F.D. Calder, and L.C. Burney. 1990. Interpretation of metal concentrations in estuarine sediment of Florida using aluminum as a reference element. Estuaries. 13 (3): 227–235.

Schubel, J.R., and H.H. Carter. 1984. The estuary as a filter for fine-grained suspended sediment. In The estuary as a filter, 81–105. Academic Press.

Shenker, J.M., and J.M. Dean. 1979. The utilization of an intertidal salt marsh creek by larval and juvenile fishes: abundance, diversity and temporal variation. Estuaries. 2 (3): 154–163.

Shi, B.W., S.L. Yang, Y.P. Wang, T.J. Bouma, and Q. Zhu. 2012. Relating accretion and erosion at an exposed tidal wetland to the bottom shear stress of combined current wave action. Geomorphology. 138 (1): 380–389.

Shultz, J.M., and S.o Galea. 2017. Mitigating the mental and physical health consequences of Hurricane Harvey. JAMA 318 (15): 1437.

Smith, S.V., D.P. Swaney, L. Talaue-Mcmanus, J.D. Bartley, P.T. Sandhei, C.J. McLaughlin, V.C. Dupra, C.J. Crossland, R.W. Buddemeier, and B.A. Maxwell. 2003. Humans, hydrology, and the distribution of inorganic nutrient loading to the ocean. BioScience. 53 (3): 235–245.

Steichen, J.L., and A. Quigg. 2018. Fish species as indicators of freshwater inflow within a subtropical estuary in the Gulf of Mexico. Ecological Indicators 85: 180–189.

Steichen, J. L., R. Windham, R. Brinkmeyer, and A. Quigg. 2012. Ballast water impacts on Galveston Bay, Texas. Bulletin of Marine Pollution. 64: 779–789.

Steichen, J.L., A. Denby, R. Windham, R. Brinkmeyer, and A. Quigg. 2015. A tale of two ports: Dinoflagellate and diatom communities found in the high ship traffic region of Galveston Bay, Texas (USA). Journal of Coastal Research. 31: 407–416.

Steppe, C. N. and L. Wallendorf. 2017. Reproduction potential of Crassostrea virginica in the Severn River, Maryland, USA. A Final report to the Army Corps of Engineers, Baltimore District. 20 p.

Steppe, C.N., A.G. Keppel, R.B. Burrell, and D.L. Breitburg. 2019. Effects of co-varying diel cycling hypoxia and pH on gametogenesis in eastern oysters. In Prep.

Stickle, W.B., M.A. Kaper, L.-L. Liu, E. Gnaiger, and S.Y. Wang. 1989. Metabolic adaptations of several species of crustaceans and molluscs to hypoxia: tolerance and microcalorimetrec studies. Biological Bulletin. 177 (2): 303–312.

Stuckey, A. 2017. Port Arthur plant had largest wastewater spill in Texas after Harvey. Houston Chronicle, online edition. 21 November 2017.

Stumpf, R.P., and J.R. Pennock. 1989. Calibration of a general optical equation for remote sensing of suspended sediments in a moderately turbid estuary. Journal of Geophysical Research: Oceans 94 (C10): 14363–14371.

Texas Water Development Board (TWDB). 2007. Highlights of the 2007 state water plan. Texas Water Development Board. Document number GP-8-1.

Thronson, A., and A. Quigg. 2008. Fifty-five years of fish kills in coastal Texas. Estuaries and Coasts. 31 (4): 802–813.

Townend, I., C. Fletcher, M. Knappen, and K. Rossington. 2011. A review of salt marsh dynamics. Water and Environment Journal. 25 (4): 477–488.

Turner, R.E. 2006. Will lowering estuarine salinity increase Gulf of Mexico oyster landings? Estuaries and Coasts. 29 (3): 345–352.

U.S. EPA. 1986. Quality criteria for water. Vol. 397. Washington, DC: U.S. Environmental Protection Agency.

U.S. EPA. (2004). The incidence and severity of sediment contamination in surface waters of the United States. National Sediment Quality Survey: 2nd edition. EPA-823-R04-007. 280 p.

U.S. EPA. (2006). Contaminated sediment in water. 1 May 2006. http://epa.gov/waterscience/cs/ Accessed Jan 2018.

U.S. EPA. 2010. Texas water quality report. Washington, DC: U.S. Environmental Protection Agency.

van Oldenborgh, G.J., K. van derWiel, A. Sebastian, R. Singh, J. Arrighi, F. Otto, K. Haustein, S. Li, G. Vecchi, and H. Cullen. 2017. Attribution of extreme rainfall from Hurricane Harvey, August 2017. Environmental Research Letters 12 (12): 124009.

Umar, M., B.L. Rhoads, and J.A. Greenberg. 2018. Use of multispectral satellite remote sensing to assess mixing of suspended sediment downstream of large river confluences. Journal of Hydrology 556: 325–338.

Van Rijn, L.C. 1993. Principles of sediment transport in rivers, estuaries and coastal seas. In Aqua publications, vol. 1006. Amsterdam.

Vitousek, P.M., H.A. Mooney, J. Lubchenco, and J.M. Melillo. 1997. Human domination of earth's ecosystems. Science. 25: 494–499.

Voulgaris, G., and S.T. Meyers. 2004. Temporal variability of hydrodynamics, sediment concentration and sediment settling velocity in a tidal creek. Continental Shelf Research. 24 (15): 1659–1683.

Waldbusser, G.G., H. Bergschneider, and M.A. Green. 2010. Size-dependent pH effect on calcification in post-larval hard clam Mercenaria spp. Marine Ecology Progress Series 417: 171–182.

Waldbusser, G.G., R.A. Steenson, and M.A. Green. 2011a. Oyster shell dissolution rates in estuarine waters: Effects of pH and shell legacy. Journal of Shellfish Research 30 (3): 659–669.

Waldbussuer, G.G., E.P. Voigt, H. Bergschneider, M.A. Green, and R.I.E. Newell. 2011b. Biocalcification in the eastern oyster (Crassostrea virginica) in relation to long-term trends in Chesapeake Bay pH. Estuaries and Coasts 34 (2): 221–231.

Walsh, C.J., A.H. Roy, J.W. Feminella, P.D. Cottingham, P.M. Groffman, and R.P. Morgan. 2005. The urban stream syndrome: current knowledge and the search for a cure. Journal of the North American Benthological Society. 24 (3): 706–723.

Wang, C., W. Li, S. Chen, D. Li, D. Wang, and J. Liu. 2018. The spatial and temporal variation of total suspended solid concentration in Pearl River estuary during 1987–2015 based on remote sensing. Science of the Total Environment 618: 1125–1138.

Washburn, T., and D. Sanger. 2011. Land use effects on macrobenthic communities in southeastern United States tidal creeks. Environmental Monitoring and Assessment. 180 (1-4): 177–188.

Webster, L.F., D.A. Graves, D.A. Eargle, D.E. Chestnut, J.A. Gooch, and M.H. Fulton. 2013. Assessment of animal impacts on bacterial water quality in a South Carolina, USA tidal creek system. Environmental Monitoring and Assessment. 185 (9): 7749–7756.

Westby, S. R., E. Weissburger, K. Gross, C. O'Neill, A. Sowers, S. Allen, K. Muzia, and Ward S.. 2015. Little Choptank River oyster restoration tributary plan: a blueprint for sanctuary restoration. Maryland Interagency Oyster Restoration Workgroup of the Sustainable Fisheries Goal Implementation Team, February 2015, NOAA.

Whitfield, A.K., N.C. James, S.J. Lamberth, J.B. Adams, R. Perissinotto, A. Rajkaran, and T.G. Bornman. 2016. The role of pioneers as indicators of biogeographic range expansion caused by global change in southern African coastal waters. Estuarine, Coastal and Shelf Science 172: 138–153.

Zampella, R.A., N.A. Procopio, R.G. Lathrop, and C.L. Dow. 2007. Relationship of land-use/land-cover patterns and surface-water quality in the Mullica River basin. Journal of the American Water Resources Association 43 (3): 594–604.

Zhou, Z., C. Bian, C. Wang, W. Jiang, and R. Bi. 2017. Quantitative assessment on multiple timescale features and dynamics of sea surface suspended sediment concentration using remote sensing data. Journal of Geophysical Research: Oceans 122 (11): 8739–8752.

Zu Ermgassen, P.S., M.D. Spalding, B. Blake, L.D. Coen, B. Dumbauld, S. Geiger, J.H. Grabowski, R. Grizzle, M. Luckenbach, K. McGraw, and W. Rodney. 2012. Historical ecology with real numbers: past and present extent and biomass of an imperiled estuarine habitat. Proceedings of the Royal Society of London B 27: 3393–3400.
Acknowledgments
The authors are grateful to the participants of CERF 2017 Session 1299: Ruth Carmichael, Nelle D'Aversa, Bethany DeCourten, Naomi Detenbeck, Brooke Frohloff, Alexandria Hounshell, Michael T. Lee, Haley Nicholson, and Guangming Zheng, as well as the organizers of the CERF 2017 Biennial Conference in Providence, RI. LAF appreciates feedback and support from Art Miller & Simon Freeman. AMF is grateful for released-time support from NJCU-College of Arts & Sciences. AQ: the Houston-Galveston Area Council graciously provided the land use land cover data (http://www.h-gac.com/; December 2016). Without this data and support from the Galveston Bay Estuary Program, this work would not have been possible. CNS thanks USACE, Baltimore District, D. Brietburg, R. Burrell, (Smithsonian Environmental Research Center) A. Keppel, and L. Wallendorf (United States Naval Academy). An anonymous reviewer provided constructive suggestions that greatly improved the quality of this manuscript.
Funding
DRC is supported by the NC Sea Grant (R/MG-1522). DAL is supported by the South African Network for Coastal and Oceanic Research (SANCOR) and the National Research Foundation (NRF) of South Africa through a postdoctoral fellowship (grant number 112650)
Additional information
Communicated by Kenneth L. Heck
About this article
Cite this article
Freeman, L.A., Corbett, D.R., Fitzgerald, A.M. et al. Impacts of Urbanization and Development on Estuarine Ecosystems and Water Quality. Estuaries and Coasts 42, 1821–1838 (2019). https://doi.org/10.1007/s12237-019-00597-z
Received:

Revised:

Accepted:

Published:

Issue Date:

DOI: https://doi.org/10.1007/s12237-019-00597-z
Keywords
Estuarine ecosystems

Water quality

Urbanization

Human impacts

Oysters

Suspended sediments

Harmful algal blooms