Abstract
Spatial patterns of estuarine biota suggest that some nearshore ecosystems are functionally linked to interacting processes of the ocean, watershed, and coastal geomorphology. The classification of estuaries can therefore provide important information for distribution studies of nearshore biodiversity. However, many existing classifications are too coarse-scaled to resolve subtle environmental differences that may significantly alter biological structure. We developed an objective three-tier spatially nested classification, then conducted a case study in the Alexander Archipelago of Southeast Alaska, USA, and tested the statistical association of observed biota to changes in estuarine classes. At level 1, the coarsest scale (100–1000's km2), we used patterns of sea surface temperature and salinity to identify marine domains. At level 2, within each marine domain, fjordal land masses were subdivided into coastal watersheds (10–100's km2), and 17 estuary classes were identified based on similar marine exposure, river discharge, glacier volume, and snow accumulation. At level 3, the finest scale (1–10's km2), homogeneous nearshore (depths <10 m) segments were characterized by one of 35 benthic habitat types of the ShoreZone mapping system. The aerial ShoreZone surveys and imagery also provided spatially comprehensive inventories of 19 benthic taxa. These were combined with six anadromous species for a relative measure of estuarine biodiversity. Results suggest that (1) estuaries with similar environmental attributes have similar biological communities, and (2) relative biodiversity increases predictably with increasing habitat complexity, marine exposure, and decreasing freshwater. These results have important implications for the management of ecologically sensitive estuaries.
This is a preview of subscription content, log in to check access.
Access options
Buy single article
Instant access to the full article PDF.
US$ 39.95
Price includes VAT for USA
Subscribe to journal
Immediate online access to all issues from 2019. Subscription will auto renew annually.
US$ 99
This is the net price. Taxes to be calculated in checkout.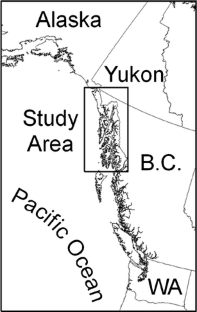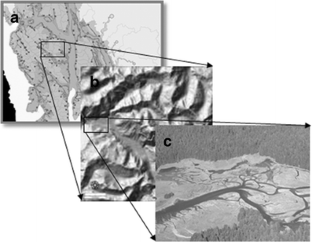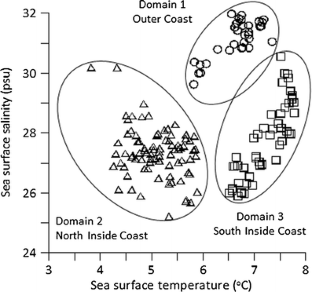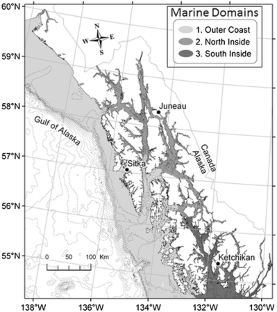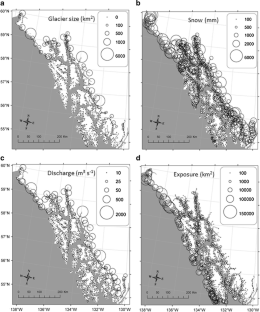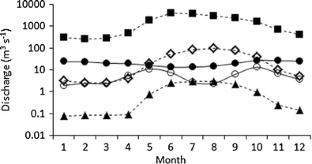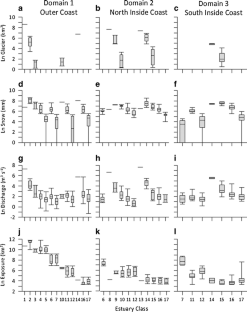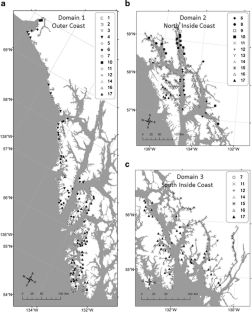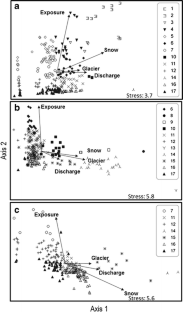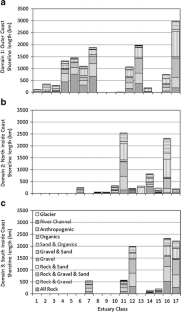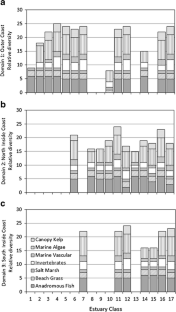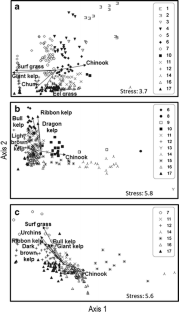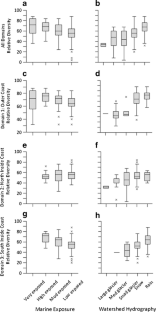 References
Albert, D., and J. Schoen. 2007. A conservation assessment for the coastal forests and mountains ecoregion of southeastern Alaska and the Tongass National Forest. In A conservation assessment and resource synthesis for the coastal forests and mountains ecoregion of southeastern Alaska and the Tongass National Forest, ed. J. Schoen and E. Dovichin. Anchorage: The Nature Conservancy and Audubon Alaska.

Allen, T.F.H., and T.B. Starr. 1982. Hierarchy: Perspectives for Ecological Complexity. Chicago, IL: University of Chicago Press.

Antonov, J.I., R.A. Locarnini, T.P. Boyer, A.V. Mishonov, and H.E. Garcia. 2006. World Ocean Atlas 2005, Volume 2: Salinity. In NOAA Atlas, ed. S. Levitus, 182. Washington: US Government Printing Office.

Beck, M.W., K.L.H. Jr, K.W. Able, D.L. Childers, D.B. Eggleston, B.M. Gillanders, B. Halpern, C.G. Hays, K. Hoshino, T.J. Minello, R.J. Orth, P.F. Sheridan, and M.P. Weinstein. 2001. The identification, conservation, and management of estuarine and marine nurseries for fish and invertebrates. BioScience 51: 633–641.

Boyer, T.P., S. Levitus, J.I. Antonov, R.A. Locarnini, and H.E. Garcia. 2005. Linear trends in salinity for the world ocean 1955–1998. Geophysical Research Letters 32: 1–4.

Boyer, T.P., C. Stephens, J.I. Antonov, M.E. Conkright, R.A. Locarnini, T.D. O'Brien, and H.E. Garcia. 2002. World Ocean Atlas 2001. In Salinity, ed. S. Levitus, 176. Washington: US Govt. Print. Off.

Broitman, B.R., C.A. Blanchette, B.A. Menge, J. Lubchenco, C. Krenz, M. Foley, P.T. Raimondi, D. Lohse, and S.D. Gaines. 2008. Spatial and temporal patterns of invertebrate recruitment along the West Coast of the United States. Ecological Monographs 78: 403–421.

Clarke, K.R. 1993. A non-parametric multivariate analyses of changes in community structure. Australian Journal of Ecology 18: 117–143.

Clarke, K.R., and R.N. Gorley. 2006. Primer v6. Plymouth: PRIMER-E Ltd.

Clarke, K.R., and R.H. Green. 1988. Statistical design and analysis for a "biological effects" study. Marine Ecological Progress Series 46: 213–226.

Clarke, K.R., and R.M. Warwick. 1994. Change in marine communities: An approach to statistical analysis and interpretation. Plymouth: Plymouth Marine Laboratory.

Connolly, S.R., B.A. Menge, and J. Roughgarden. 2001. A latitudinal gradient in recruitment of intertidal invertebrates in the Northeast Pacific Ocean. Ecology 82: 1799–1813.

Costanza, R., W.M. Kemp, and W.R. Boynton. 1993. Predictability, scale, and biodiversity in coastal and estuarine ecosystems: Implications for management. Ambio. Stockholm 22: 88–96.

Costello, M.J. 2009. Distinguishing marine habitat classification concepts for ecological data management. Marine Ecology Progress Series 397: 253–268.

Crowder, L.B., G. Osherenko, O.R. Young, S. Airamé, E.A. Norse, N. Baron, J.C. Day, F. Douvere, C.N. Ehler, B.S. Halpern, S.J. Langdon, K.L. McLeod, J.C. Ogden, R.E. Peach, A.A. Rosenberg, and J.A. Wilson. 2006. Resolving Mismatches in U.S. Ocean Governance. Science 313: 617–618.

Daly, C., W.P. Gibson, G.H. Taylor, G.L. Johnson, and P. Pasteris. 2002. A knowledge-based approach to the statistical mapping of climate. Climate Research 22: 99–113.

Denny, M.W. 1995. Predicting physical disturbance: mechanistic approaches to the study of survivorship on wave-swept shores. Ecological Monographs 65: 371–418.

Denny, M.W., B.S. Helmuth, G.H. Leonard, C.D.G. Harley, J.H. Hunt, and E.K. Nelson. 2004. Quantifying scale in ecology: Lessons from a wave-swept shore. Ecological Monographs 74: 513–532.

Dethier, M.N., and J. Harper. 2011. Classes of nearshore coasts. In Treatise on estuarine and coastal science, ed. E. Wolanski and D. McLusky, 61–74. Waltham: Academic.

Dethier, M.N., J. Ruesink, H. Berry, A.G. Sprenger, and B. Reeves. 2010. Restricted ranges in physical factors may constitute subtle stressors for estuarine biota. Marine Environmental Research 69: 240–247.

Dethier, M.N., and G.C. Schoch. 2005. The consequences of scale: assessing the distribution of benthic populations in a complex estuarine fjord. Estuarine, Coastal and Shelf Science 62: 253–270.

Dudgeon, S., and P.S. Petraitis. 2001. Scale-dependent recruitment and divergence of intertidal communities. Ecology 82: 991–1006.

Dufrêne, M., and P. Legendre. 1997. Species assemblages and indicator species: The need for a flexible asymmetrical approach. Ecological Monographs 67: 345–366.

Edgar, G.J., and N.S. Barrett. 2002. Benthic macrofauna in Tsmanian estuaries: Scales of distribution and relationships with environmental variables. Journal of Experimental Marine Biology and Ecology 270: 1–24.

Edwards, R.T., F. Biles, D. D'Amore, and E. Hood. 2008. Regional watershed discharge patterns in Southeast Alaska: implications of climate change. Eos Transactions Fall Meeting Supplement 89: Abstract H11K-08.

Fegeas, R.G., R.W. Claire, S.C. Guptil, K.E. Anderson, and C.A. Hallam. 1983. Land use and land cover digital data. Washington: US Geological Survey.

Gaylord, B., M.W. Denny, and M.A.R. Koehl. 2008. Flow forces on seaweeds: Field evidence for roles of wave impingement and organism inertia. The Biological Bulletin 215: 295–308.

Geiger, E.F., M.D. Grossi, A.C. Trembanis, J.T. Kohut, and M.J. Oliver. 2011. Satellite-derived coastal ocean and estuarine salinity in the Mid-Atlantic. Continental Shelf Research. doi:10.1016/j.csr.2011.12.001.

Groves, C.R., D.B. Jensen, L.L. Valutis, K.H. Redford, M.L. Shaffer, J.M. Scott, J.V. Baumgartner, J.V. Higgins, M.W. Beck, and M.G. Anderson. 2002. Planning for biodiversity conservation: Putting conservation science into practice. BioScience 52: 499–512.

Guarinello, M.L., E.J. Shumchenia, and J.W. King. 2010. Marine habitat classification for ecosystem-based management: A proposed hierarchical framework. Environmental Management.

Halpern, B.S., S. Walbridge, K.A. Selkoe, C.V. Kappel, F. Micheli, C. D'Agrosa, J.F. Bruno, K.S. Casey, C. Ebert, H.E. Fox, R. Fujita, D. Heinemann, H.S. Lenihan, E.M.P. Madin, M.T. Perry, E.R. Selig, M. Spalding, R. Steneck, and R. Watson. 2008. A global map of human impact on marine ecosystems. Science 319: 948–952.

Harney, J.N., M. Morris, and J.R. Harper. 2008. ShoreZone coastal habitat mapping protocol for the Gulf of Alaska. Sidney: Coastal and Ocean Resources.

Helmuth, B., C.D.G. Harley, P.M. Halpin, M. O'Donnell, G.E. Hofmann, and C.A. Blanchette. 2002. Climate change and latitudinal patterns of intertidal thermal stress. Science 298: 1015–1017.

Hood, E., J. Fellman, R.G.M. Spencer, P.J. Hernes, R. Edwards, D. D'Amore, and D. Scott. 2009. Glaciers as a source of ancient and liable organic matter to the environment. Nature 462: 1044–1047.

Hume, T.M., T. Snelder, M. Weatherhead, and R. Liefting. 2007. A controlling factor approach to estuary classification. Ocean and Coastal Management 50: 905–929.

Hurlbert, S.H. 1984. Pseudoreplication and the design of ecological field experiments. Ecological Monographs 54: 187–211.

Jackson, N.L., K.F. Nordstrom, and D.R. Smith. 2002. Geomorphic–biotic interactions on beach foreshores in estuaries. Journal of Coastal Research 36: 414–424.

Kolasa, J., and C.D. Rollo. 1991. Introduction: The heterogeneity of heterogeneity: A glossary. In Ecological heterogeneity, ed. J. Kolasa and S.T.A. Pickett, 1–23. New York: Springer.

Lagerloef, G., F.R. Colomb, D.L. Vine, F. Wentz, S. Yueh, C. Ruf, J. Lilly, J. Gunn, Y. Chao, A. deCharon, G. Feldman, and C. Swift. 2008. The Aquarius/SAC-D mission: Designed to meet the salinity remote-sensing challenge. Oceanography 21: 68–81.

Lindegarth, M., and L. Gamfeldt. 2005. Comparing categorical and continuous ecological analyses: effects of "wave exposure" on rocky shores. Ecology 86: 1346–1357.

Lindstrom, S.C. 2009. The biogeography of seaweed in Southeast Alaska. Journal of Biogeography 36: 401–409.

Llanso, R.J., L.C. Scott, D.M. Dauer, J.L. Hyland, and D.E. Russell. 2002. An estuarine benthic index of biotic integrity for the Mid-Atlantic Region of the United States. 1. Classification of assemblages and habitat definition. Estuaries 25: 1219–1230.

Madden, C.J., K. Goodin, R.J. Allee, G. Cicchetti, C. Moses, M. Finkbeiner, and D. Bamford. 2009. Coastal and Marine Ecological Classification Standard. NOAA and NatureServe 107.

Mazza, R. 2010. Life on the edge: carbon fluxes from wetlands to ocean along Alaska's coastal temperate rain forest. Portland, OR: US Department of Agriculture, Forest Service, Pacific Northwest Research Station, p. 5

McClain, E.P., W.G. Pichel, and C.C. Walton. 1985. Comparative performance of AVHRR-basedmultichannel sea surface temperatures. Journal of Geophysical Research 90: 11587–11601.

McCune, B., J.B. Grace, and D.L. Urban. 2002. Analysis of ecological communities. Gleneden Beach, OR: MjM Software Design.

Morgan, L., S. Maxwell, F. Tsao, T.A. Wilkinson, and P. Etnoyer. 2005. Marine Priority Conservation Areas: Baja California to the Bering Sea. Montreal: Commission for Environmental Cooperation of North America and the Marine Conservation Biology Institute.

O'Clair, R.M., and C.E. O'Clair. 1998. Southeast Alaska's Rocky Shores: Animals. Auke Bay: Plant Press.

O'Connor, M.I., J.F. Bruno, S.D. Gaines, B.S. Halpern, S.E. Lester, B.P. Kinlan, and J.M. Weiss. 2007. Temperature control of larval dispersal and the implications for marine ecology, evolution, and conservation. Proceedings of the National Academy of Sciences 104: 1266–1271.

Paustian, S.J., K. Anderson, D. Blanchet, S. Brady, M. Cropley, J. Edgington, J. Fryxell, G. Johnejack, D. Kelliher, M. Kuehn, S. maki, R. Olson, J. Seesz, and M. Wolanek. 1992. The channel type users guide to the Tongass National Forest, Southeast Alaska, in: Paustian, S.J. (Ed.). USDA Forest Service, Juneau.

Pittman, S.J., D.W. Connor, L. Radke, and D.J. Wright. 2011. Application of estuarine and coastal classifications in marine spatial management. In Treatise on estuarine and coastal science, ed. E. Wolanski and D. McLusky, 163–205. Waltham: Academic.

Raffaelli, D.G., A.G. Hildrew, and P.S. Giller. 1994. Scale, pattern and process in aquatic systems: Concluding remarks. In Aquatic ecology: scale, pattern and process, ed. P.S. Giller, A.G. Hildrew, and D.G. Raffaelli, 601–606. Oxford: Blackwell Scientific.

Raimondi, P.T. 1988. Rock type affects settlement, recruitment, and zonation of the barnacle Chthamalus anispoma Pilsbury. Journal of Experimental Marine Biology and Ecology 123: 253–267.

Redford, K.H., P. Coppolillo, E.W. Sanderson, G.A.B.D. Fonseca, E. Dinerstein, C. Groves, G. Mace, S. Maginnis, R.A. Mittermeier, R. Noss, D. Olson, J.G. Robinson, A. Vedder, and M. Wright. 2003. Mapping the conservation landscape. Conservation Biology 17: 116–131.

Regan, H.M., Y. Ben-Haim, B. Langford, W.G. Wilson, P. Lundberg, S.J. Andelman, and M.A. Burgman. 2005. Robust decision-making under servere uncertainty for conservation management. Ecological Applications 15: 1471–1477.

Richards, J.A. 1986. Remote sensing digital image analysis: an introduction. Berlin: Springer.

Schoch, G.C., and M.N. Dethier. 1996. Scaling up: The statistical linkage between organismal abundance and geomorphology on rocky intertidal shorelines. Journal of Experimental Marine Biology and Ecology 201: 37–72.

Schoch, G.C., B.A. Menge, G. Allison, M. Kavanaugh, S.A. Thompson, and S.A. Wood. 2006. Fifteen degrees of separation: Latitudinal gradients of rocky intertidal biota along the California Current. Limnology and Oceanography 51: 2564–2585.

Simenstad, C., and T. Yanagi. 2011. Introduction to classification of estuarine and nearshore coastal ecosystems. In Treatise on estuarine and coastal science, ed. E. Wolanski and D. McLusky, 1–6. Waltham: Academic.

Spalding, M.D., H.E. Fox, G.R. Allen, N. Davidson, Z.A. Ferdana, M. Finlayson, B.S. Halpern, M.A. Jorge, A. Lombana, S.A. Lourie, K.D. Martin, E. McManus, J. Molnar, C.I.A. Recchia, and J. Robertson. 2007. Marine ecoregions of the world: A bioregionalization of coastal and shelf areas. BioScience 57: 573–583.

Tarboton, D.G. 1997. A new method for the determination of flow direction and upslope areas in grid digital elevation models. Water Resources Research 33: 309–319.

Warwick, R.M., and K.R. Clarke. 1991. A comparison of some methods for analysing changes in benthic community structure. Journal of Marine Biological Assessment 71: 225–244.

Weingartner, T., L. Eisner, G.L. Eckert, and S. Danielson. 2009. Southeast Alaska: Oceanographic habitats and linkages. Journal of Biogeography 36: 387–400.

Williams, S.L., and M.N. Dethier. 2005. High and dry: Variation in net photosynthesis of the intertidal seaweed Fucus gardneri. Ecology 86: 2373–2379.

Wipfli, M.S., J.P. Hudson, and J.P. Caouette. 2003. Marine subsidies in freshwater ecosystems: Salmon carcasses increase the growth rates of stream-resident salmonids. Transactions of the American Fisheries Society 132: 371–381.

Wolanski, E., and D. McLusky. 2012. Treatise on estuarine and coastal science, 1st ed, 4560. Waltham: Academic.
Acknowledgments
Funding for this project was provided by the Alaska Department of Fish and Game, Coastal Impact Assessment Program, Gordon and Betty Moore Foundation, NOAA National Marine Fisheries Service, Royal Caribbean Cruises Ltd., Ocean Fund, and the Skaggs Foundation. We are grateful for the efforts of project manager Laura Baker and for constructive review comments from M. Dethier and J. Harper. We greatly appreciate the efforts of the two anonymous reviewers for edits and suggestions that improved an earlier version of this manuscript.
About this article
Cite this article
Schoch, G.C., Albert, D.M. & Shanley, C.S. An Estuarine Habitat Classification for a Complex Fjordal Island Archipelago. Estuaries and Coasts 37, 160–176 (2014). https://doi.org/10.1007/s12237-013-9622-3
Received:

Revised:

Accepted:

Published:

Issue Date:
Keywords
Marine spatial planning

Conservation

Nearshore ecosystems