Abstract
An extraordinary cache of ancient, well-preserved Cannabis plant remains was recently discovered in a tomb in the Jiayi cemetery of Turpan, NW China. Radiometric dating of this tomb and the archeobotanical remains it contained indicate that they are approximately 2800–2400 years old. Both morphological and anatomical features support the identification of the plant remains as Cannabis. Research discussed in this paper describes 13 nearly whole plants of Cannabis that appear to have been locally produced and purposefully arranged and used as a burial shroud which was placed upon a male corpse. This unique discovery provides new insight into the ritualistic use of Cannabis in prehistoric Central Eurasia. Furthermore, the fragmented infructescences of Cannabis discovered in other tombs of the Jiayi cemetery, together with similar Cannabis remains recovered from coeval tombs in the ancient Turpan cemetery along with those found in the Altai Mountains region, reveal that Cannabis was used by the local Central Eurasian people for ritual and/or medicinal purposes in the first millennium before the Christian era.
魔幻大麻----来自吐鲁番加依墓地的证据
新疆吐鲁番加依墓地M231墓室内出土了13株保存完好的植物遗存。综合形态学与解剖学特征,这些植物被鉴定为大麻(Cannabis sativa L.)。年代测定显示加依墓地距今约2800年至2400年;同时,出土器物的特征与该时段颇为盛行的苏贝希文化吻合。由于出土的13株大麻完好的保存了根、茎、叶、果实等部分,我们推测其为当地收获或采集后不久即放入墓中。这些大麻植株整齐地覆盖在墓主人的身体上,似乎有着某种特定的用途。同时,加依墓地的另外3个墓葬内的部分陶器内发现了磨碎的大麻。另外,同时代的吐鲁番洋海墓地,以及阿尔泰山北侧的若干处墓地内也发现了宗教色彩浓厚的大麻遗存。上述现象显示出中亚先民在公元前一千纪期间对大麻的利用价值已有较为深入的理解。
Access options
Buy single article
Instant access to the full article PDF.
USD 39.95
Price includes VAT (USA)
Tax calculation will be finalised during checkout.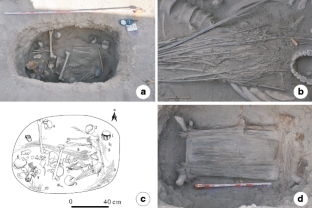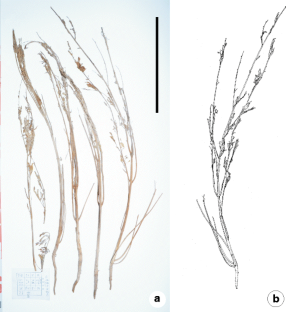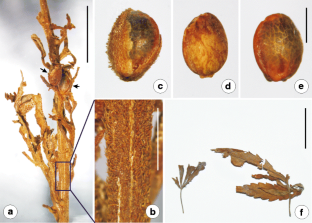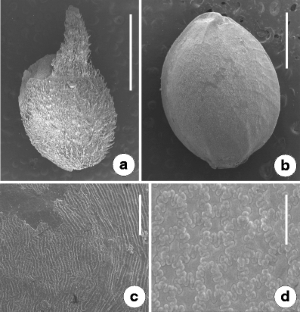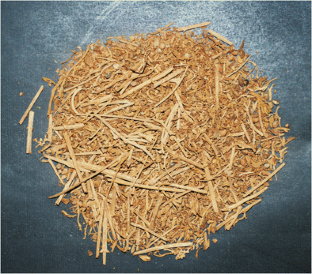 Literature cited
Chen, T., S. Yao, M. Merlin, H. Mai, Z. Qiu, Y. Hu, B. Wang, C. Wang, and H. Jiang. 2014. Identification of Cannabis fiber from the Astana Cemeteries, Xinjiang, China, with reference to its unique decorative utilization. Economic Botany 68:59–66.

Clarke, R. C. and M. D. Merlin. 2013. Cannabis: Evolution and Ethnobotany. University of California Press, Berkeley.

Jiang, H., X. Li, D. K. Ferguson, Y. Wang, C. Liu, and C. S. Li. 2007. The discovery of Capparis spinosa L. (Capparidaceae) in the Yanghai Tombs (2800 years BP), NW China, and its medicinal implications. Journal of Ethnopharmacology 113:409–420.

———, ———, Y. Zhao, D. K. Ferguson, F. Hueber, S. Bera, Y. Wang, L. Zhao, C. Liu, and C. S. Li. 2006. A new insight into Cannabis sativa (Cannabaceae) utilization from 2500–year–old Yanghai Tombs, Xinjiang, China. Journal of Ethnopharmacology 108:414–422.

———, Y. Wu, H. Wang, D. K. Ferguson, and C. S. Li. 2013. Ancient plant use at the site of Yuergou, Xinjiang, China: implications from desiccated and charred plant remains. Vegetation History and Archaeobotany 22:129–140.

———, Y. Zhang, X. Li, Y. Yao, D. K. Ferguson, E. Lü, and C. S. Li. 2009. Evidence for early viticulture in China: proof of a grapevine (Vitis vinifera L., Vitaceae) in the Yanghai Tombs, Xinjiang. Journal of Archaeological Science 36:1458–1465.

Liesowska, A. 2014. Iconic 2,500 year old Siberian princess 'died from breast cancer', reveals MRI scan. The Siberian Times14, October.

Merlin, M. D. 2003. Archaeological evidence for the tradition of psychoactive plant use in the Old World. Economic Botany 57:295–323.

Patel, S. and R. D. Cone. 2015. Neuroscience: A cellular basis for the munchies. Nature 519:38–40.

Reimer, P. J., M. G. L. Baillie, E. Bard, A. Bayliss, J. W. Beck, C. Bertrand, P. G. Blackwell, C. E. Buck, G. Burr, K. B. Cutler, P. E. Damon, R. L. Edwards, R. G. Fairbanks, M. Friedrich, T. P. Guilderson, K. A. Hughen, B. Kromer, F. G. McCormac, S. Manning, C. Bronk Ramsey, R. W. Reimer, S. Remmele, J. R. Southon, M. Stuiver, S. Talamo, F. W. Taylor, J. van der Plicht, and C. E. Weyhenmeyer. 2004. IntCal04–Terrestrial radiocarbon age calibration, 0–26 cal kyr BP. Radiocarbon 46:1029–1058.

Rudenko, S.I. (Trans. Thompson, M.W.). 1970. Frozen Tombs of Siberia - The Pazyryk burials of Iron Age horsemen. Berkeley and Los Angeles: University of California Press. 197–200, 284–285, Fig. 35.

Russo, E. B., H. Jiang, X. Li, A. Sutton, A. Carboni, F. del Bianco, G. Mandolino, D. J. Potter, Y. X. Zhao, S. Bera, Y. B. Zhang, E. G. Lü, D. K. Ferguson, F. Hueber, L. C. Zhao, C. J. Liu, Y. F. Wang, and C. S. Li. 2008. Phytochemical and genetic analyses of ancient Cannabis from Central Asia. Journal of Experimental Botany 59:4171–4182.

Yang, C. 1992. Flora Xinjiangensis. Xinjiang Science & Technology & Hygiene Publishing House, Urumchi (In Chinese).
Acknowledgments
We thank Prof. Enguo Lü for his help during the field work. This work was supported by the Natural Science Foundation of China (No. 41672171), as well as the "Special support fund for young scientists of scientific history studies (Y529027EA2)" program of the Chinese Academy of Sciences.
Ethics declarations
Author Contributions
HJ, MM, and LW proposed the current study and engaged in field work. HJ, MM, and RC wrote the article drafts. LW, YZ, GX, and XD performed the majority of the background research. YP performed the chronological research.
About this article
Cite this article
Jiang, H., Wang, L., Merlin, M.D. et al. Ancient Cannabis Burial Shroud in a Central Eurasian Cemetery. Econ Bot 70, 213–221 (2016). https://doi.org/10.1007/s12231-016-9351-1
Received:

Accepted:

Published:

Issue Date:
Key Words
Archaeobotany

hemp

Jiayi cemetery

Subeixi culture

Turpan

ethnobotany