Abstract
Kalkaska is a high yielding, round white potato with an attractive appearance with shallow eyes. Kalkaska has a vigorous vine and a late maturity. This variety has resistance to Streptomyces scabies Thaxter (common scab of potato) similar to Pike. Kalkaska has industry approved chip-processing storage characteristics (light color and low incidence of defects) and it also has better tolerance to blackspot bruise than Snowden. Specific gravity in Michigan averages 1.083, ranging from 1.075 to 1.096. Kalkaska also has a higher marketable yield than Pike and does not express heat necrosis in the tubers. The name Kalkaska was chosen to acknowledge a town located in the Michigan seed growing region.
Resumen
Kalkaska es una papa de alto rendimiento, redonda blanca con un aspecto atractivo con ojos superficiales. Kalkaska tiene una planta vigorosa y una madurez tardía. Esta variedad tiene resistencia a Streptomyces scabies Thaxter (roña común de la papa), similar a Pike. Kalkaska tiene características de almacenamiento para el procesamiento de hojuelas fritas (color claro y baja incidencia de defectos) aprobadas por la industria, y también tiene una mejor tolerancia a la mancha negra por magulladura que Snowden. La gravedad específica en Michigan promedió 1.083, con un rango de 1.075 hasta 1.096. Kalkaska también tiene un rendimiento comercial mayor que Pike y no expresa necrosis debido al calor en tubérculos. El nombre Kalkaska fue elegido para reconocer una ciudad situada en la región de producción de semilla en Michigan.
Access options
Buy single article
Instant access to the full article PDF.
US$ 39.95
Tax calculation will be finalised during checkout.
Subscribe to journal
Immediate online access to all issues from 2019. Subscription will auto renew annually.
US$ 79
Tax calculation will be finalised during checkout.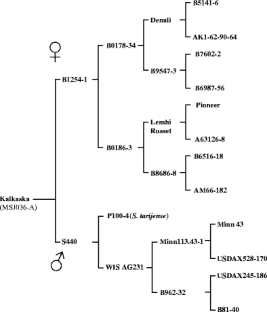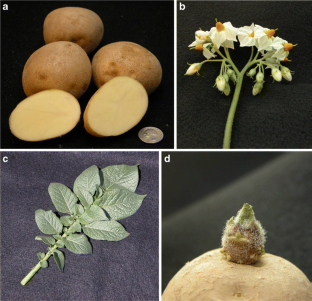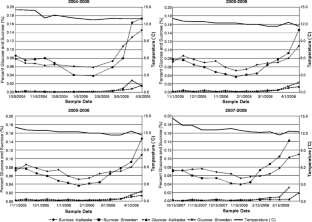 References
Bird, G. 2005. Evaluation of potato varieties and breeding lines for tolerance to early-die. Michigan Potato Research Report 37: 127–143.

Carman, A.S.S.S., G.M.Ware Shia, O.J. Francis, and G.P. Kirschenheuter. 1986. Rapid high-performance liquid chromatographic determination of the potato glycoalkaloids α-solanine and α-chaconine. Journal of Agricultural and Food Chemistry 34: 279–282.

Douches, D.S. and K. Ludlam. 1991. Electrophoretic characterization of North American potato varieties. American Potato Journal 68: 767–780.

Thill, C. 1994. An accelerated breeding method for developing cold (4°C) chipping potatoes; and the identification of superior parental clones. Ph.D. Thesis, University of Wisconsin-Madison.
Acknowledgements
The development and testing of Kalkaska was supported in part by the Michigan Agricultural Experiment Station, Michigan Potato Industry Commission and the USDA Special Grant for Potato Breeding/Variety Development. All experiments comply with the current laws of the country in which they were performed.
About this article
Cite this article
Douches, D.S., Coombs, J., Hammerschmidt, R. et al. Kalkaska: A Round White Chip-Processing Potato Variety with Common Scab Resistance. Am. J. Pot Res 86, 347–355 (2009). https://doi.org/10.1007/s12230-009-9089-8
Received:

Accepted:

Published:

Issue Date:
Keywords
Solanum tuberosum

Cultivar

Streptomyces scabies