Abstract
The life and work of geologist and botanist Alfred Prentice Young (1841–1919) are outlined. His collection of plants from Western India, Kashmir and Pakistan (1878–1881) was given to the Natural History Museum, London (BM) in 1884. Details of his botanical collections and new taxa based on them are provided, and a new species, Commelina youngii, is described.
Access options
Buy single article
Instant access to the full article PDF.
USD 39.95
Price excludes VAT (USA)
Tax calculation will be finalised during checkout.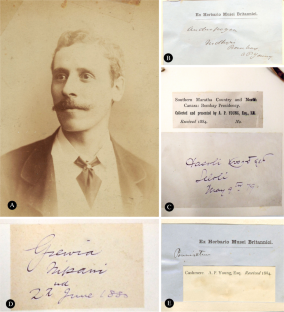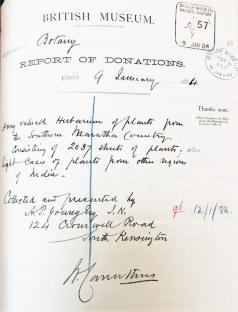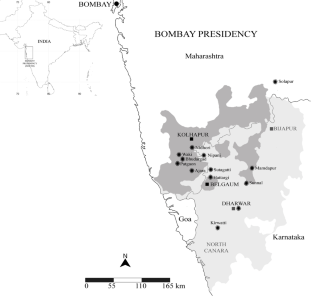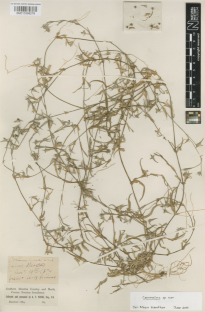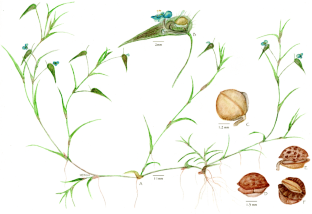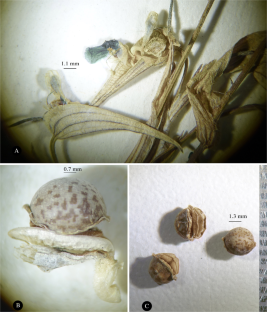 Literature cited
Anon, 1857a. Allen's Indian Mail, August 15, 1857, Appointments: Marine Vol. XV.

Anon, 1857b. The Indian News and Chronicle of Eastern Affairs, August 29, 1857, Troops for India, pp. 475.

Anon, 1876. The Harvard University Catalogue, 1876, pp. 156.

Anon, 1877. The India list Civil and Military, March 1877, pp. 151.

Anon, 1878. Allen's Indian Mail, November 11, 1878, Bombay Government Gazette: Civil.

Anon, 1884a. Proceedings of the Geological Society, London, 1884 (14): 37.

Anon, 1884b. Proceedings of the Linnaean Society of London, 1884.

Anon, 1913. Journal of the Royal Anthropological Institute of Great Britain and Ireland, 1913 (48): 19.

Burkill, I. H. 1963. Chapters on the history of botany in India. VI. The publication of Hooker's Flora of British India and what its publication released. Journal of the Bombay Natural History Society 60 (1): 50.

Clarke, C. B. 1881. Commelinaceae. In: A. De Candolle & C. De Candolle (eds), Monographiae Phanerogamarum, 3: 113–324. Paris, Masson.

Desmond, R. 1994. Dictionary of British And Irish Botanists and Horticulturists. Taylor & Francis Ltd. and The Natural History Museum, London.

Faden, R. B. 2012. Commelinaceae. In: H. Beentje (ed), Flora of tropical East Africa. 127–238. Royal Botanic Gardens, Kew.

Joseph, S. M. & S. Nampy. 2012. Capsule and Seed Morphology of Commelina L. (Commelinaceae) in Relation to Taxonomy. International Journal of Botany 8: 1–12

Markham, C. R. 1871. A Memoir on the Indian Surveys: Revenue. W.H. Allen & Co. London.

Murray, G. R. M. 1904. The Department of Botany. Pp. 79–129, In: The history of the collections contained in the Natural history departments of the British Museum.

Nampy, S., S. M. Joseph & K. M. Manudev. 2013. The genus Commelina (Commelinaceae) in Andaman and Nicobar Islands, India with one new species and three new records. Phytotaxa 87: 19–29.

Nandikar, M. D. 2013. A taxonomic revision of Indian spiderworts (Commelinaceae). Unpublished PhD thesis, Shivaji University, Kolhapur.

Nandikar, M. D. & R. V. Gurav. 2015. Commelina badamica (Commelinaceae), a new species from India. Telopea 18: 513–518.

Nandikar, M. D. & R. V. Gurav. 2018. A new species of Commelina (Commelinaceae) from India. Webbia 73: 233–237.

Nandikar, M. D. & M. C. Naik. 2019. Commelina littoralis (Commelinaceae), a new species from India. Nordic Journal of Botany. 37(4): 34–37.

Spencer, L. J. 1921. Biographical notices of mineralogists recently deceased; with an index to those previously published in this magazine. Mineralogical Magazine 19: 259.

Stewart, R. R. 1982. History and explorations of plants in Pakistan and adjoining areas. Pakistan Agricultural Research Council.

Vegter, I. H. 1988. Index herbariorum: a guide to the location and contents of the world's public herbaria. Part 2(7). Collectors T-Z.

Young, A. P. 1902. Die Gesteine der Ecuatorischen Ost-Cordillere: der Cotopaxi und die umgebenden Vulkanberge Pasochoa, Rumiñahui, Sincholagua und Quilindaña; mit 4 Tafeln. Published Thesis: Berlin, Asher, Kersres. München: Bayerische Staatsbibliothek. Available at https://opacplus.bsb-muenchen.de/title/BV012589707

Young, A. P. 1907. On a serpentine-rock from the mass of the Tarnthaler-Köpfe, Tirol. Mineralogical Magazine 14: 365–372.

Young, A. P. 1908. Notes on the stratigraphy and structure of the Tarnthal Mass. The Quarterly Journal of the Geological Society of London 64: 596–603.

Young, A. P. 1909. Notes on the structure and physiology of the Tarnthal Mass. The Quarterly Journal of the Geological Society of London 66: 339–346.
Acknowledgements
This research was carried out as a part of an in-house project funded by the Pirojsha Godrej Foundation and I thank Vijay Crishna, Director, Naoroji Godrej Centre for Plant Research (NGCPR) for the institutional support. I thank Dr. Henry Noltie at the Royal Botanic Garden Edinburgh (E) for his numerous comments and precise editing of the final draft, and two anonymous reviewers (particulary the reviwer at BM for drawing my attention to Young's Ph.D. thesis and obituary by Spencer) for their suggestions to improve the text. At the Natural History Museum, London (BM) I am grateful to Dr. Norbert Holstein for his help and for arranging to digitise the specimen, and Ranee Prakash for her generous help during my visit. I extend my thanks to authorities at BM, BSI, CAL, K and MH for their permission to consult the Indian Commelinaceae collection and L for making their Alfred Young collections available online. I also thank Colleen Slater (Family Genealogist, Regina, Saskatchewan) for her help in identifying Young's remaining family and Francesca Hillier (Senior Archivist, British Museum Archive) for her assistance in finding the donation records.
Websources used
Harvard Index of Botanists: https://kiki.huh.harvard.edu/databases/botanist_search.php?mode=details&id=33446.
Index Herbariorum: http://sweetgum.nybg.org/science/ih/.
Naturalis Biodiversity Centre, Leiden: https://bioportal.naturalis.nl.
Natural History Museum (2014). Dataset: Collection specimens. Resource: Specimens. Natural History Museum Data Portal (data.nhm.ac.uk). https://doi.org/10.5519/0002965
Taxonomic Literature II: https://www.sil.si.edu/DigitalCollections/tl-2/search.cfm.
About this article
Cite this article
Nandikar, M.D. Alfred Prentice Young (1841–1919), an overlooked plant collector in India, and description of the new species, Commelina youngii (Commelinaceae). Brittonia 73, 178–188 (2021). https://doi.org/10.1007/s12228-021-09655-y
Received:

Revised:

Accepted:

Published:

Issue Date:

DOI: https://doi.org/10.1007/s12228-021-09655-y
Keywords