Summary
Alysicarpus sanjappae, a new species (Leguminosae: Papilionoideae) from the Western Ghats of India, is described and illustrated. It resembles A. heyneanus Wight & Arn., but differs in having a prostrate habit, stems and branches strigose with a line of distant hairs, leaves usually 1-foliolate mixed with 3-foliolate, stipules and stipels distinctly ciliate only at the tip, secondary bracts, a glabrous pedicel, dark brown hairs present only on the margins at the tip of all sepals, a yellow corolla tinged with red, and rugose pods, as long as or slightly longer than the sepals.
Access options
Buy single article
Instant access to the full article PDF.
USD 39.95
Price includes VAT (USA)
Tax calculation will be finalised during checkout.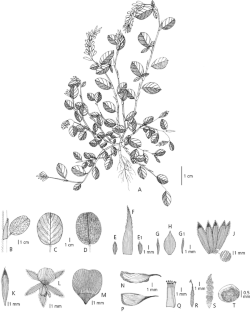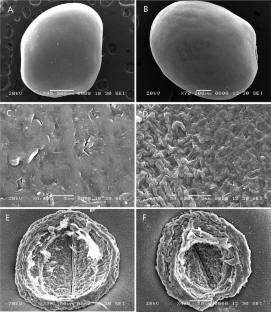 References
Almeida, S. M. & Almeida, M. R. (1988). Additions to the genus Alysicarpus Neck. ex Desv. J. Bombay Nat. Hist. Soc. 85: 392 – 405.

Pokle, D. S. (1999). Novelties in Alysicarpus Desv. (Fabaceae) from India. Reinwardtia 11: 285 – 294.

____ (2002). Synopsis of Alysicarpus Desv. in India, In: A. P. Das (ed.), Perspectives of plant Biodiversity. Proceeding of National Seminar on Plant Biodiversity, Conservation and Ethnobotany, pp. 471 – 481. Bishen Singh Mahendra Pal Singh, Deharadun.

Pramanik, A. & Thothathri, K. (1982). Taxonomic notes on the genus Alysicarpus Desv. (Leguminosae). Bull. Bot. Surv. India 24: 112 – 113.

The Plant List (2010). Version 1. Published on the internet; http://www.theplantlist.org/ (accessed 20 May, 2012).
Acknowledgements
The authors wish to thank Dr V. N. Naik for his keen interest in the genus and constant encouragement and the Head, Department of Botany, Dr Babasaheb Ambedkar Marathwada University, for providing herbarium facilities. We also thank Professor (Dr) Thomas V. Jacobs, Pretoria, South Africa for translating the diagnosis into Latin, Mr Baburao Dhokne for the illustrations and the University Grants Commission, New Delhi for financial support.
About this article
Cite this article
Chavan, S., Sardesai, M.M. & Pokle, D.S. Alysicarpus sanjappae (Leguminosae: Papilionoideae), a new species from the Western Ghats of India. Kew Bull 68, 183–186 (2013). https://doi.org/10.1007/s12225-012-9425-x
Accepted:

Published:

Issue Date:
Key words
dimorphic leaves

Karnataka

Maharashtra

Peninsular India

Sahyadris

taxonomy