Abstract
The Middle Bronze Age in Sicily (fifteenth–thirteenth century BC) represents a crucial moment in the evolution of Prehistoric pottery production. However, the scarcity of specific petrographic and chemical studies has represented until now a serious interpretative handicap for archeologists. The recent study of two important Middle Bronze Age pottery complexes from the Etnean area (Grotte di Marineo di Licodia Eubea and Monte San Paolillo di Catania) has offered the possibility to add new significant data to characterize the manufacturing practices behind such production. A new assemblage of Thapsos pottery from the Middle Bronze Age site of St. Ippolito hill at Caltagirone can shed new light on the features of such Etnean production. This paper highlights the potential of the application of an array of techniques such as petrographic analysis of thin sections and chemical analyses via X-ray fluorescence spectrometry and electron microprobe analysis to better investigate production technology of Middle Bronze Age Sicilian pottery.
This is a preview of subscription content, log in to check access.
Access options
Buy single article
Instant access to the full article PDF.
US$ 39.95
Price includes VAT for USA
Subscribe to journal
Immediate online access to all issues from 2019. Subscription will auto renew annually.
US$ 99
This is the net price. Taxes to be calculated in checkout.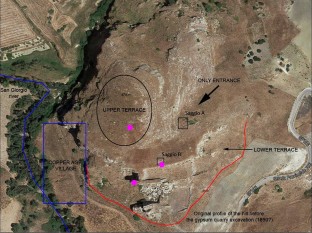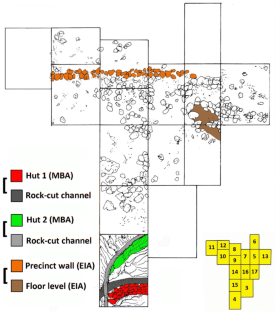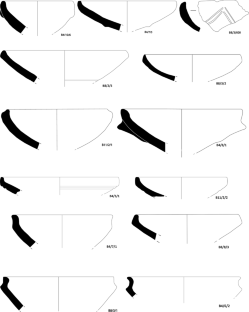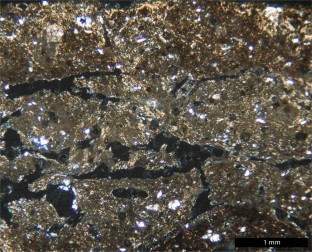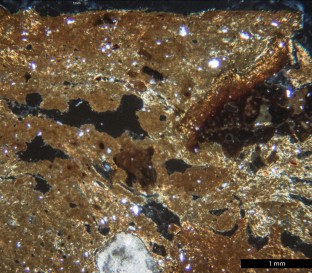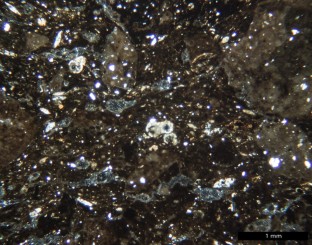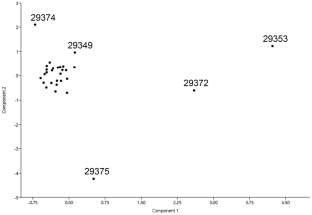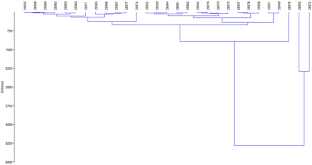 References
Alberti G (2004) Contributo alla seriazione delle necropoli siracusane. In: La Rosa V (ed) Presenze micenee nel territorio siracusano. Aldo Ausilio Editore, Padova, pp 99–170

Alberti G (2008) La ceramica eoliana della facies del Milazzese: studio crono-tipologico e culturale sulla base dei dati editi da Filicudi, Panarea, Salina. BAR Publishing, Lipari

Alberti G (2013) A Bayesian 14C chronology of Early and Middle Bronze Age in Sicily. Towards an independent absolute dating. J Archaeol Sci 40:2502–2514

Alberti G (2017) New light on old data: toward understanding settlement and social organization in Middle Bronze Age Aeolian Islands (Sicily) through quantitative and multivariate analysis. J Archaeol Sci Rep 11:310–329

Amoroso D (1987) Una testimonianza di viabilità preistorica: la strada delle tombe nella necropoli della Montagna di Caltagirone. In: Atti del III Convegno di Studi sulla viabilità antica in Sicilia, pp 15–22

Barone G, Crupi V, Longo F, Majolino D, Mazzoleni P, Tanasi D, Venuti V (2011a) FT-IR spectroscopic analysis to study the firing processes of prehistoric ceramics. J Mol Struct 993:147–150

Barone G, Mazzoleni P, Tanasi D, Veca C (2011b) La tecnologia della produzione ceramica nel Bronzo Medio siciliano: il caso dei pithoi di Monte San Paolillo (Catania). Rivista di Scienze Preistoriche LXI:175–198

Barone G, Mazzoleni P, Patanè A, Tanasi D (2012) Analisi petrografiche e geochimiche su ceramiche siciliane dell'età del Bronzo Medio: il sito di Licodia Eubea. In: VI Congresso Nazionale di Archeometria "Scienza e Beni Culturali", Pavia, 15–18 Febbraio 2010

Basilone L (2018) Lithostratigraphy of Sicily. Springer, Cham

Bietti Sestieri AM (2015) Sicily in Mediterranean history in the Second Millennium BC. In: Van Dommelen P, Knapp B (eds) The Cambridge prehistory of the Bronze and Iron Age Mediterranean. Cambridge University Press, Cambridge, pp 74–95

Borgna E, Levi ST (2015) The Italo-Mycenaean connection: some considerations on the technological transfer in the field of pottery production. In The transmission of technical knowledge in the production of ancient Mediterranean pottery, proceedings of the international conference at the Austrian archaeological institute at Athens, 23rd–25th November 2012, pp 115–139

Buxeda i Garrigos J, Kilikoglou V, Day PM (2001) Chemical and mineralogical alteration of ceramics from a Late Bronze Age kiln at Kommos, Crete: the effect on the formation of a reference group. Archaeometry 43:187–198

Caso G, Tanasi D, Tykot RH (2017) Beyond typology: archaeometric characterization of Sicilian Middle Bronze Age ceramics, archaeological institute of America 118th annual meeting abstracts, pp 40–72

Crispino A, Ippolito S (2014) Caltagirone: nuovi dati sull'abitato dagli scavi Orsi. Rivista di Scienze Preistoriche LXIV:115–149

Cultrone G, Rodriguez-Navarro C, Sebastian E, Cazalla O, De la Torre MJ (2001) Carbonate and silicate phase reactions during ceramic firing. Eur J Miner 13:621–634

Cuomo di Caprio N (2007) La ceramica in archeologia 2: antiche tecniche di lavorazione e moderni metodi di indagine. L'Erma di Bretschneider, Roma

Doonan O (2001) Domestic architecture and settlement planning in Early and Middle Bronze Age Sicily: thoughts on innovation and social process. J Mediterr Archaeol 14(2):159–188

Emmitt JJ, McAlister AJ, Phillipps RS, Holdaway SJ (2018) Sourcing without sources: measuring ceramic variability with pXRF. J Archaeol Sci Rep 17:422–432

Forster N, Grave P, Vickery N, Kealhofer L (2011) Non-destructive analysis using pXRF: methodology and application to archaeological ceramics. X-Ray Spectrom 40(5):389–398

Hunt AMW, Speakman RJ (2015) Portable XRF analysis of archaeological sediments and ceramics. J Archaeol Sci 53:1–13

Jones R, Levi ST, Bettelli M, Vagnetti IL (2014) In: lberti L (ed) Mycenaean pottery: the archaeological and archaeometric dimensions. Instituto di Studi sulle Civilta' Italiche e del Mediterraneo Antico, Roma

Karacic S, Osborne JF (2016) Eastern Mediterranean economic exchange during the Iron Age: portable X-ray fluorescence and neutron activation analysis of cypriot-style pottery in the Amuq valley, Turkey. PLoS One 11(11):1–17

Levi ST, Muntoni IM (2014) L'archeometria della ceramica in Italia: storia degli studi, risultati e prospettive della ricerca. In: Studi di Preistoria e Protostoria: 150 anni di preistoria e protostoria in Italia, pp 535–542

Malainey ME (2011) A consumer's guide to archaeological science: analytical techniques, manuals in archaeological method, theory and technique. Springer Science Business Media, New York

McKendry EM (2015) Interpreting Bronze Age exchange in Sicily through trace element characterization of ceramics utilizing portable X-ray fluorescence (pXRF). Thesis. University of South Florida

Mommsen H (2004) Short note: provenancing of pottery: the need for an integrated approach? Archaeometry 46(2):267–271

Neff H (2002) Quantitative techniques for analyzing ceramic compositional data. In: Glowacki DM, Neff H (eds) Ceramic production and circulation in greater southwest: source determination by INAA and complementary mineralogical investigations. Cotsen Institute of Archaeology, Los Angeles, pp 15–36

Newlander K, Goodale N, Jones TG, Bailey DG (2015) Empirical study of the effect of count time on the precision and accuracy of pXRF data. J Archaeol Sci Rep 3:534–548

Quinn P (2013) Ceramic petrography: the interpretation of archaeological pottery & related artefacts in thin section. Archaeopress, Oxford

Quinn P, Day PM (2007) Calcareous microfossils in Bronze Age Aegean ceramics: illuminating technology and provenance. Archaeometry 49(4):775–793

Raneri S, Barone G, Mazzoleni P, Tanasi D, Costa E (2015a) Mobility of men versus mobility of goods: archaeometric characterization of Middle Bronze Age pottery in Malta and Sicily (15th–13th century BC). Periodico di Mineralogia 84(1):23–44

Raneri S, Barone G, Crupi V, Longo F, Majolino D, Mazzoleni P, Tanasi D, Teixeira J, Venuti V (2015b) Technological analysis of Sicilian prehistoric pottery production through small angle neutron scattering technique. Periodico di Mineralogia 84(1):1–22

Rodrıguez C, Coronel-Prats RB, Barone G, Cultrone G, Mazzoleni P, Tanasi D (2015) Petrographic and chemical characterization of Bronze Age pottery from the settlement of Mount San Paolillo (Catania, Italy). Rend Fis Acc Lincei 26:485–497

Russell A (2017) Sicily without Mycenae: a cross-cultural consumption analysis of connectivity in the Bronze Age Central Mediterranean. J Mediterr Archaeol 30(1):59–83

Santacreu DA (2014) Materiality, techniques, and society in pottery production. De Gruyter Open, Berlin

Stovel EM, Cremonte B, Echenique E (2016) Petrography and pXRF at San Pedro de Atacama, Northern Chile: exploring ancient ceramic production. In: Ownby M, Masucci M (eds) Integrative approaches in ceramic petrography. University of Utah Press, pp 53–72

Tanasi D (2008) La Sicilia e l'arcipelago maltese nell'età del Bronzo Medio. Officina Studi Medievali, Palermo

Tanasi D (2010a) Gli scavi di Monte S. Paolillo e le presenze di tipo egeo nel territorio di Catania. In: La Rosa V, Branciforti MG (eds) Tra lava e mare. Contributi all'archaiologhia di Catania, Atti del Convegno, Catania, 22–23 novembre 2007, Catania: Le nove Muse, pp 81–94

Tanasi D (2010b) Bridging the gap. New data on the relationship between Sicily, the Maltese archipelago and the Aegean in the Middle Bronze Age. Mare Internum. Archeologia e culture del Mediterraneo 2:103–111

Tanasi D (2015) La storia di due colline: l'area della città di Catania nell'età del Bronzo Medio. In: Nicoletti F (ed) Catania Antica. Nuove prospettive di ricerca. Assessorato dei Beni Culturali e dell'Identità Siciliana, Palermo, pp 143–162

Tanasi D, Barone G, Mazzoleni P (2013) A case study for an archaeometric characterization of Sicilian Middle Bronze Age pottery (15th–13th C. BC). Swiatowit XI(LII):47–66

Tanasi D, Tykot RH, Pirone F, McKendry E (2017) Provenance study of prehistoric ceramics from Sicily: a comparative study between pXRF and XRF. Open Archaeol 3:222–234

Tusa S (2000) Ethnic dynamics during pre- and proto-history of Sicily. J Cult Herit 1:17–28

Tykot RH (2016) Using nondestructive portable X-ray fluorescence spectrometers on stone, ceramics, metals, and other materials in museums: advantages and limitations. Appl Spectrosc 70(1):42–56

Veca C (2014a) Per una tipo-tecnologia dei pithoi della meta II Millennio nella Sicilia Orientale. IpoTESI di Preistoria 6:195–208

Veca C (2014b) RSP LXIV:203–225

Veca C (2015) Innovation and tradition in technology of large storage jars of the Sicilian Middle Bronze Age. In: Proceedings of the XV SOMA (Catania University, 3–4 March 2011), BAR IS, 2695 (I), Archaeopress, pp 239–248

Whitbread IK (1986) The characterization of argillaceous inclusions in ceramic thin sections. Archaeometry 28:79–88

Whitbread IK (1989) A proposal for the systematic description of thin section towards the study of ancient ceramic technology. In: Maniatis Y (ed) 25th Hellenic Symposium on Archaeometry, Athens, 1986, pp 127–138
Acknowledgements
Authors are grateful to Dr. Domenico Amoroso, former director of Musei Civici 'Luigi Sturzo' di Caltagirone and field director of the excavation carried out at Sant'Ippolto hill, whose results are in part subject of the present article, for his trust and support in the development of the research.
Ethics declarations
Conflict of interest
The authors declare that they have no conflict of interest.
Ethical approval
This article does not contain any studies with human participants or animals performed by any of the authors.
Informed consent
Informed consent was obtained from all individual participants included in the study.
Additional information
Publisher's Note
Springer Nature remains neutral with regard to jurisdictional claims in published maps and institutional affiliations.
About this article
Cite this article
Tanasi, D., Caso, G., Tykot, R.H. et al. Petrographic and chemical characterization of Middle Bronze Age pottery from Sicily: towards a definition of an Etnean production. Rend. Fis. Acc. Lincei 30, 399–415 (2019). https://doi.org/10.1007/s12210-019-00803-x
Received:

Accepted:

Published:

Issue Date:
Keywords
Sicily

Middle Bronze Age

Pottery technology

Petrography

pXRF

EPMA