Abstract
Decalepis arayalpathra popularly used as an effective remedy for peptic ulcer, gastric antisecretory and cancer-like afflictions with an immunomodulatory property. This study was conducted to unravel the chemical composition of the tuberous root and bioactivities of the compounds in the fractions of antioxidant activity by using large-scale multi-targeted approach, which is still unexplored. Methanolic extract (EM) and its sequential fraction (EC: chloroform extract, EEA: ethyl acetate extract, EB: butanol extract, EA: aqueous extract) were used for qualitative and quantitative evaluation of phytocompounds present in the tuberous root of the plant. The characterization of 2H4MB and chlorogenic acid by using high-performance liquid chromatography (HPLC) was also performed with the help of standard compound. The results revealed the extract to be rich in phenolics, tannins, flavonoids, carbohydrate, saponin and alkaloids. EM proved to be a compatible solvent for the extraction and corresponds to maximum numbers of phytocompounds followed by its fraction (EB, EA, EEA and EC). EM, EB and EEA were further subjected for gas chromatography–mass spectrometry (GC–MS) analysis, which revealed the presence of more than 20 different bioactive compounds. The methanolic extract and its successive fractions were also screened for the antioxidant activity using different prototype. 2H4MB and chlorogenic acid quantified by HPLC in methanol extract was 11.22 and 9.67 μg/ml respectively. The reported compound might be responsible for the potent antioxidant property of the plant. To our knowledge, this is the first report on the analysis of the chemical composition and the bioactive potential of the compounds obtained by extract of D. arayalpathra.
Access options
Buy single article
Instant access to the full article PDF.
US$ 39.95
Tax calculation will be finalised during checkout.
Subscribe to journal
Immediate online access to all issues from 2019. Subscription will auto renew annually.
US$ 79
Tax calculation will be finalised during checkout.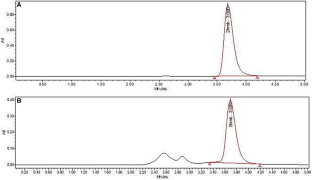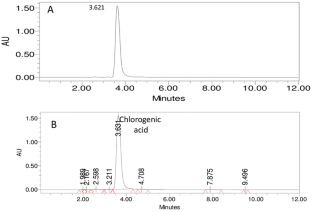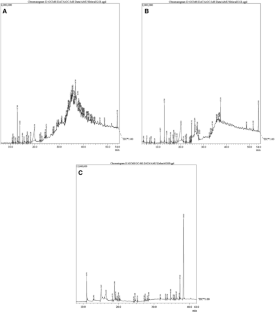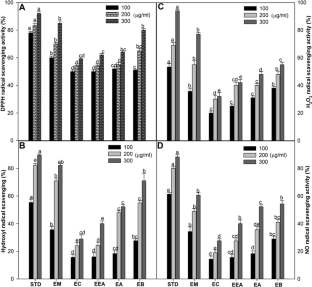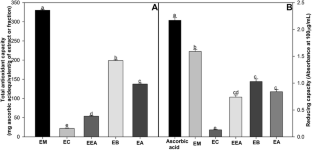 References
Anonymous (2011) Tamil Nadu State Biodiversity Notification, Ministry of Environment and Forests, New Delhi, India. REGD. No. D.L- 33004/99

Baccou JC, Lambert F, Sauvaire Y (1997) Spectrophotometric method for the determination of total steroidal sapogenin. Analyst 102:458–465

Blois MS (1958) Antioxidant determinations by the use of a stable free radical. Nature 26:1199–1200

CAMP-1 (1995) The first red list of medicinal plants of South India, Foundation for Revitalization of Local Health Tradition (FRLHT). Bangalore, India

Davidson PM, Naidu AS (2000) Phyto-phenols. In: Naidu AS (ed) Natural food antimicrobial systems. CRC Press LLC, Boca Raton, pp 265–294

Do QD, Angkawijaya AE, Tran-Naguyen LP, Huynh HL, Soetaredjo FE, Ismadji S, Yi-Hsu Ju (2014) Effect of extraction solvent on total phenol content, total flavonoid content, and antioxidant activity of Limnophila aromatic. J Food Drug Anal 22:296–302

Fitzgerald DJ, Stratford M, Narbad A (2003) Analysis of the inhibition of food spoilage yeasts by vanillin. Int J Food Micro 86:113–122

Gulcin I, Alici HA, Cesur M (2005) Determination of in vitro antioxidant and radical scavenging activities of Propofol. Chem Pharm Bull (Tokyo) 53:281–285

Hagerman A, Harvey-Muller I, Makkar HPS (2000) Quantification of tannins in tree foliageda laboratory manual, vol 4. FAO/IAEA, Vienna, p 7

Halliwell B, Gutteridge JM, Aruoma OI (1987) The deoxyribose method: a simple "test tube" assay for determination of rate constants for reactions of hydroxyl radicals. Anal Biochem 165:215–219

Ismail MM, Gheda SF, Pereira L (2016) Variation in bioactive compounds in some seaweeds from Abo Qir bay, Alexandria, Egypt. Rend Fis Acc Lincei 27:269–279

Jayaprakasha GK, Jaganmohan Rao L, Sakariah KK (2004) Antioxidant activities of flavidin in different in vitro model systems. Bioorg Med Chem 1:5141–5146

Joseph J, Chandrasekaran V (1978a) Janakia arayalpathra- a new genus and species of Periplocaceae from Kerala, South India. J Ind Bot Soci 57:308–312

Joseph J, Chandrasekhran V (1978b) A new species of Periplocaceae from Kerala, South India. Bot Soc 57: 308–312(London 12–16)

Joshi A, Parasad SK, Joshi VK (2016) Phytochemical standardization, antioxidant, and antibacterial evaluation of Leea macrophylla: A wild edible plant. J Food Drug Anal 24:324–331

Khandelwal KR (2007) Practical pharmaconosy. Techniques and experiments. Pune, India: Nirali Prakashan 149

Kumaran A, Karunakaran J (2007) In vitro antioxidant activities of methanol extracts of five Phyllanthus species from India. LWT-Food Sci Techn 40:344–352

Liang YZ, Xie PS, Chan K (2010) Chromatographic fingerprinting and metabolomics for quality control of TCM. Comb Chem High Throughput Screen 13:943–953

Mohana DC, Satish S, Raveesha KA (2009) Antifungal activity of 2-hydroxy-4-methoxybenzaldehyde isolated from Decalepis hamiltonii (Wight & Arn.) on seed-borne fungi causing bio-deterioration of paddy. J Plant Prot Res 49:250–256

Mostafa M, El-Sheekh Ragaa A (2016) Hamouda Lipids extraction from the green alga Ankistrodesmus falcatus using different methods. Rend Fis Acc Lincei 27:589–595

Pandey KB, Rizvi SI (2009) Plant polyphenols as dietary antioxidants in human health and disease. Oxid Med Cell Longevity 2:270–278

Patnaik J, Debata BK (1996) Micropropagation of Hemidesmus indicus (L.) R. Br. through axillary bud culture. Plant Cell Report 15:427–430

Prieto P, Pineda M, Aguilar M (1999) Spectrophotometric quantitation of antioxidant capacity through the formation of a phosphomolybdenum complex: specific application to the determination of vitamin E. Anal Biochem 269:337–341

Pushpangadan P, Rajasekaran S, Ratheesh-Kumar PK, Jawahar CR, Radhakrishnan K, Nair CPR, Sarada-Amma L, Bhat AV (1990) Amrithapala (Janakia arayalpathra, Joseph and Chandrasekharan), a new drug from the Kani Tribe of Kerala. Ancient Sci Life 9:215–219

Sato Y, Itagaki S, Kurokawa T, Ogura J, Kobayashi M, Hirano T, Sugawara M, Iseki K (2011) In vitro and in vivo antioxidant properties of chlorogenic acid and caffeic acid. Int J Pharm 403:136–138

Shine VJ, Shyama S, Latha PG, Rajasekharan S (2007) Gastric antisecretory and antiulcer activities of Decalepis arayalpathra. J Pharm Biol 45:210–216

Son KH, Kwon SY, Kim HP, Chang HW, Kang SS (1998) Constituents from Syzygium aromaticum Merr Et Perry. Nat Prod Sci 44:263–267

Sreejayan N, Rao MNA (1997) Nitric oxide scavenging by curcuminoids. J Pharm Pharmacol 49:105–107

Subramoniam A, Rajasekharan S, Latha PG, Evans DA, Pushpangadan P (1998) Immunomodulatory and antitumour activities of Janakia arayalpathra root. Fitoterapia 68:140–144

Terao J, Piscula M, Yao MC (1994) Protective effect of epicatechin, epicatechin gallate and quercetin on lipid peroxidation in phospholipid bilayers. Arch Biochem Biophys 308:278–284

Venter HJT, Verhoeven RL (1996) A tribal classification of the Periplocoideae (Apocynaceae). Taxon 46:705–720

Wagner H, Bladt S (1996) Plant drug analysis- a thin layer chromatography atlas. Springer, New York. ISBN 9783540586760

Wang J, Liu H, Zhao J, Gao H, Zhou L, Liu Z, Chen Y, Sui P (2010) Antimicrobial and antioxidant activities of the root bark essential oil of Periploca sepium and its main component 2-hydroxy-4-methoxybenzaldehyde. Molecules 15:5807–5817

Xiang Z, Ning Z (2008) Scavenging and antioxidant properties of compound derived from chlorogenic acid in South-China honeysuckle. LWT Food Sci Tech 41:1189–1203

Yemm EW, Willis AJ (1954) The estimation of carbohydrates in plant extracts by anthrone. Biochem J 57:508–514

Yildirim A, Mavi A, Kara A (2001) Determination of antioxidant and antimicrobial activities of Rumex crispus L. extracts. J Agri Food Chem 49:4083–4089
Acknowledgement
Financial assistance in the form of junior research fellow under DST-PURSE program Vide No. F.6-5-EP/DS/224) to Zishan Ahmad is gratefully acknowledged. Dr. Shiwali Sharma gratefully acknowledges the financial assistance provided by the Department of Science and Technology (DST) in the form of Young Scientist Project under the Fast Track Scheme, SERB (Vide No. SB/FT/LS-364/2012).
Ethics declarations
Conflict of interest
There is no conflict of interest among the authors.
About this article
Cite this article
Zishan, A., Anwar, S. & Shiwali, S. Evaluation of in vitro antioxidant activity, HPLC and GC–MS analysis along with chemoprofiling of Decalepis arayalpathra: a critically endangered plant of Western Ghats, India. Rend. Fis. Acc. Lincei 28, 711–720 (2017). https://doi.org/10.1007/s12210-017-0645-8
Received:

Accepted:

Published:

Issue Date:
Keywords
2H4MB

Antioxidant activity

Bioactivities

GC–MS

HPLC