Abstract
Transportation infrastructure is vital for a nation to function smoothly. However, transportations systems are vulnerable to both natural and man-made hazards and breakdowns can have severe consequences. Therefore, it is important that they are protected and resilient against various types of harmful events. Using a graph-theoretic/social network approach, this study finds that the road and aviation networks of Nepal are different in terms of topology and the influence of nodes vary substantially between and across these networks. While Nepal's strategic road network is generally robust and the influential nodes are well distributed spatially, the aviation network is less robust and there exists a single dominant node. The enactment of two national policy actions and the adoption of a new disaster response framework indicate that the Government of Nepal is concerned about the national consequences of calamities on these networks as well as responses in the aftermath of a disastrous event. However, the Government lacks a clear plan for protecting these critical infrastructures or limiting the consequential effects. This study provides some first step guidance for the Government of Nepal in developing a prioritization in the transportation element of a critical infrastructure protection plan intended to ensure resiliency against disruption and failure.
This is a preview of subscription content, log in to check access.
Access options
Buy single article
Instant access to the full article PDF.
US$ 39.95
Price includes VAT for USA
Subscribe to journal
Immediate online access to all issues from 2019. Subscription will auto renew annually.
US$ 99
This is the net price. Taxes to be calculated in checkout.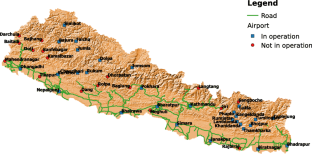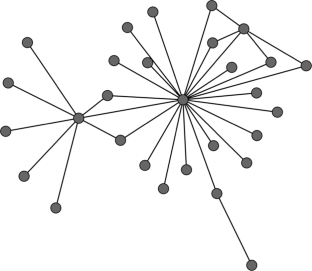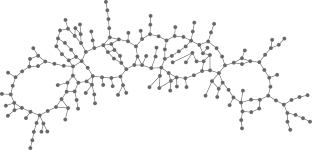 References
Acharya S (2015) 2000 factories remain shut due to tarai unrest. http://nepalitimes.com/news.php?id=7204. Accessed June 2018

ADB (2015) Asian Development Bank member fact sheet: Nepal. https://www.adb.org/sites/default/files/publication/27783/nep-2015.pdf. Accessed November 2016

Albert R, Jeong H, Barabasi AL (2000) Error and attack tolerance of complex networks. Nature 406:378–382

Barthelemy M (2011) Spatial networks. Phys Rep 499(1–3):1–101

Bhandary N, Yatabe R, Dahal R, Hasegawa S, Inagaki H (2013) Areal distribution of large-scale landslides along highway corridors in central Nepal. Georisk: Assessment and Management of Risk for Engineered Systems and Geohazards 7(1):1–20

Bhattarai B (2002) Rampage: Maoists are now targeting infrastructure. Is this desperation, or is the conflict entering a new phase? http://nepalitimes.com/news.php?id=7204. Accessed November 2016

Bhattarai K (2015) Mess due to absence of central mechanism. http://kathmandupost.ekantipur.com/news/2015-05-02/mess-due-to-absence-of-central-mechanism.html. Accessed June 2018

Birahi Y (2015) Bikashma jabarjasti amanya: Sarbochha [Excessiveness not acceptable in development: The Supreme Court]. http://archive.annapurnapost.com/News.aspx/story/46070. Accessed November 2016

Bonacich P (1987) Power and centrality: a family of measures. Am J Sociol 92(5):1170–1182

Borgatti S, Everett M (2006) A graph-theoretic perspective on centrality. Soc Networks 28(4):466–484

CAAN (2014) Civil aviation report 2014. https://www.caanepal.org.np/downloads/caan%20report%202014-F.pdf. Accessed November 2016

CAAN (2016) Domestic https://www.caanepal.org.np/en/airlines/domestic/, Accessed November 2016

Cook A, Shrestha M, Htet Z (2016) International response to 2015 Nepal earthquake lessons and observation. Tech. Rep. NTS Report No. 4, S. Rajaratnam School of International Studies, Singapore. https://www.rsis.edu.sg/wp-content/uploads/2016/10/NTS_Report_4_Nepal_final_04Oct2016.pdf. Accessed June 2018

Deoja B (2015) Sustainable approaches to the construction of roads and other infrastructure in the Hindu Kush-Himalayas. Tech. Rep. Occasional Paper No. 24, International Centre for Integrated Mountain Development, Kathmandu, Nepal. http://lib.icimod.org/record/21479/files/Sustainable%20Approaches%20to%20the%20Construction%20of%20Roads%20and%20Other%20Infrastructure%20in%20the%20Hindu%20Kush-Himalayas.pdf. Accessed June 2018

Domenech L, March H, Sauri D (2013) Contesting large-scale water supply projects at both ends of the pipe in Kathmandu and Melamchi Valleys, Nepal. Geoforum 47:22–31

DoR (2015) Schematic diagram of SRN 2013–14. http://www.dor.gov.np/documents/16.%20Schematic%20Diagram%20of%20SRN%202013-14.pdf. Accessed November 2016

El-adaway I, Abotaleb I, Vechan E (2016) Social network analysis approach for improved transportation planning. Journal of Infrastructure Systems. https://doi.org/10.1061/(ASCE)IS.1943-555X.0000331

GoN (2013) National disaster response framework. http://www.moha.gov.np/uploads/documentFiles/3222_ce59a6cb1eb04a644083754eb6160a35_1410293779_N.pdf. Accessed November 2016

GoN (2016) Economic survey 2015–16. http://mof.gov.np/uploads/document/file/Economic%20Survey%202015-16%20-%20English_20160812062624.pdf. Accessed November 2016

Hall P (2004) We'd have to sink the ships": impact studies and the 2002 West Coast Port lockout. Econ Dev Q 18(4):354–367

Independent Power Producers' Association, Nepal (2013) Beyond the summit. http://www.ippan.org.np/pdf/newsletters/Beyond%20the%20summit_2013_Report.pdf. Accessed November 2016

Kansky K (1963) Structure of transportation networks: relationships between network geometry and regional characteristics. PhD thesis University of Chicago, Chicago

Khadka N (1997) Foreign aid to Nepal: donor motivations in the post-Cold War period. Asian Surv 37(11):1044–1061

Khadka N (2000) U.S. aid to Nepal in the Cold War period: lessons for the future. Pac Aff 73(1):77–95

Kumar D (2003) Consequences of the militarized conflict and the cost of violence in Nepal. Contributions to Nepalese Studies 30(2):167–216

Litman T (2006) Lessons from Katrina and Rita: what major disasters can teach transportation planners. J Transp Eng 132(1):11–18

Moteff J, Parfomak P (2004) Critical infrastructure and key assets: definition and identification. https://www.fas.org/sgp/crs/RL32631.pdf. Accessed October 2016

National Planning Commission (2015) Nepal earthquake 2015: post disaster needs assessment (Vol. B: sector reports). http://npc.gov.np/images/download/PDNA_volume_BFinalVersion.pdf. Accessed October 2016

Ncell (2016) About Ncell. https://www.ncell.axiata.com/About-us. Accessed November 2016

Pandey M, Molnar P (1988) The distribution of the intensity of the Bihar–Nepal earthquake of 15 January 1934 bounds on the extent of the rupture zone. Journal of Nepal Geological Society 5(1):22–44

Reggiani A, Nijkamp P, Cento A (2010) Connectivity and concentration in airline networks: a complexity analysis of Lufthansa's network. Eur J Inf Syst 19 (4):449–461

Rinaldi S, Peerenboom J, Kelly T (2001) Identifying, understanding, and analyzing critical infrastructure interdependencies. IEEE Control Syst 21(6):11–25

Rodrigue JP, Comtois C, Slack B (2006) The geography of transport system, 1st edn. Routledge, Oxon

Shakya S (2012) Unleasing Nepal's economic potential: a business perspective. In: von Einsiedel S, Malone D, Pradhan S (eds) Nepal in transition: from People's War to fragile peace. Cambridge University Press, New Delhi, pp 114–128

Sharma M (2012) Harnessing renewable energy technologies for ICT and E-governance services in un-electrified communities in rural Nepal. In Proceedings of the 6th international conference on theory and practice of electronic governance. New York, NY, pp 365–368

Sharma R, Awal R (2013) Hydropower development in Nepal. Renew Sust Energ Rev 21:684–693

Shrestha M, Dangol P, Shrestha A, Rajkarnikar G (2015) Real time monitoring and flood outlook for reduced flood risks. In: Nepal Disaster Report 2015, ministry of home affairs and disaster preparedness network–Nepal, Kathmandu, Nepal. http://www.drrportal.gov.np/uploads/document/329.pdf. Accessed October 2016

Steihauser G, Brandl A, Johnson T (2014) Comparison of the Chernobyl and Fukushima nuclear accidents: a review of the environmental impacts. Sci Total Environ 470–471:800–817

Stiller L (1993) Nepal: growth of a nation. Nepal Human Resources Development Research Center, Kathmandu

Survey Department (2015) Nepal road network. https://data.humdata.org/dataset/nepal-road-network. Accessed November 2016

Thapaliya B (n.d.) Ending power outage. http://therisingnepal.org.np/news/8678. Accessed October 2016

The Kathmandu Post (2015) Shortage of drugs hits patients in several districts. http://kathmandupost.ekantipur.com/news/2015-11-01/shortage-of-drugs-hits-patients-in-several-districts.html. Accessed November 2016

The Kathmandu Post (2016a) Chand Maoists torch 10 Ncell base towers. http://kathmandupost.ekantipur.com/news/2016-06-12/chand-maoists-torch-10-ncell-base-towers.html. Accessed November 2016

The Kathmandu Post (2016b) Limbuwan committee enforces vehicular strike. http://kathmandupost.ekantipur.com/news/2016-01-24/limbuwan-committee-enforces-vehicular-strike.html. Accessed November 2016

Tranos E (2011) The topology and the emerging urban geographies of the internet backbone and aviation networks in Europe. Environ Plan A 43(2):378–392

United Telecom Limited (2009) About us: UTL–a consortium. http://utlnepal.com/abus_utl_a_consortium.php. Accessed November 2016

WB (2016) Nepal: country snapshot. http://documents.worldbank.org/curated/en/783921476771360090/pdf/109251-WP-NepalCountrySnapshots-highres-PUBLIC.pdf. Accessed November 2016

Whelpton J (2005) A history of Nepal. Cambridge University Press, Cambridge

Wildavsky A (1972) Why planning fails in Nepal. Adm Sci Q 17(4):508–528

Yamada T, Sharma C (1993) Glacier lakes and outburst floods in the Nepal Himalaya. In: Proceedings of the international association of hydrological sciences, pp 319–328

Zhang Z, Li X, Li H (2015) A quantitative approach for assessing the critical and linear elements of a railway infrastructure. Int J Crit Infrastruct Prot 8:3–15
Acknowledgements
We sincerely appreciate the constructive feedback of the anonymous reviewer that helped in revising the earlier version of the manuscript.
About this article
Cite this article
Parajuli, J., Haynes, K.E. Transportation network analysis in Nepal: a step toward critical infrastructure protection. J Transp Secur 11, 101–116 (2018). https://doi.org/10.1007/s12198-018-0194-0
Received:

Accepted:

Published:

Issue Date:
Keywords
Road network

Aviation network

Graph-theoretic analysis

Social network analysis

Critical infrastructure

Nepal