Abstract
This study aimed to evaluate the effectiveness of a single computed tomography (CT) based attenuation correction method using thallium-201 chloride (201TlCl) in stress-rest myocardial perfusion imaging (MPI). The data of 106 patients who underwent MPI with single photon emission computed tomography (SPECT) using 201TlCl were retrospectively reviewed. MPI SPECT images were reconstructed using stress SPECT and stress CT (SIO), rest SPECT and rest CT (RIO), and rest SPECT and stress CT (RIA). The accuracy of alignment between the SPECT and CT images was evaluated with normalized cross-correlation (NCC) and visual examination. The summed rest score (SRS) was used to evaluate hypoperfusion at rest; washout rate (WO) was used to assess ischemia; and left ventricular ejection fraction (LVEF) was used to evaluate the left ventricle (LV) function. There was no significant difference in NCC and visual evaluation in all three dimensions. The SRS of both RIO and RIA (7.5 ± 7.7 and 7.7 ± 7.6, respectively) did not differ significantly. However, SRSs of RIO and RIA showed a strong correlation (r = 0.98). The WO was 39.0 ± 0.98% for both RIO and RIA, with a strong correlation between the two values (r = 1.00). LVEF was 61.1 ± 17.4% for RIO and 61.3 ± 17.4% for RIA, and a strong correlation was observed between the two values (r = 1.00). In conclusion, the single CT-based attenuation correction method with 201TlCl SPECT has an accuracy equivalent to that of the conventional two CT-based attenuation correction method.
Access options
Buy single article
Instant access to the full article PDF.
USD 39.95
Price excludes VAT (USA)
Tax calculation will be finalised during checkout.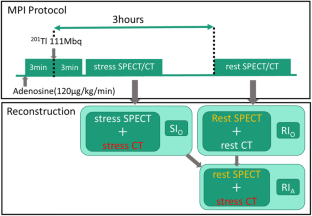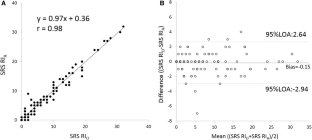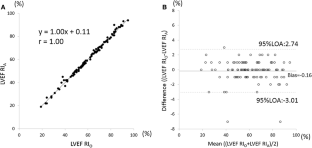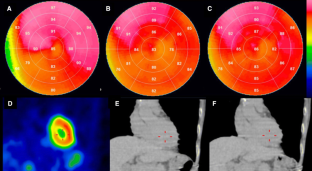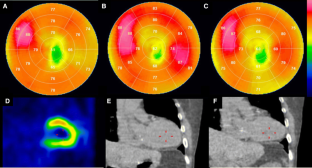 References
Ami E. Iskandrian, Ernest V. Garcia. Nuclear cardiac imaging: principles and applications. Oxford University Press; 2008, p. 149.

Nobutoku M. Data Correction and 1lmage Reconstruction Methods on SPECT. MEDICAL IMAGING TECHNOLOGY. 2001 November; vol. 19: No. 6.

Bocher M, Balan A, Krausz Y, Shrem Y, Lonn A, Wilk M, Chisin R. Gamma camera-mounted anatomical X-ray tomography: technology, system characteristics and first images. Eur J Nucl Med. 2000;27:619–27.

Steven Burrell, MD, Anita MacDonald, BHSc. Artifacts and pitfalls in myocardial perfusion imaging. J Nucl Med Technol. 2006;34:193–211

DePuey EG 3rd. How to detect and avoid myocardial perfusion SPECT artifacts. J Nucl Med. 1994;35:699–702.

Huang JY1, Huang CK, Yen RF, Wu HY, Tu YK, Cheng MF, Lu CC, Tzen KY, Chien KL, Wu YW. Diagnostic performance of attenuation-corrected myocardial perfusion imaging for coronary artery disease: a systematic review and meta-analysis. J Nucl Med. 2016; 57:1893–8.

Sasaki M, Kawase S, Miyazaki Y, Fujimoto T, Higashimura K. The examination of attenuation correction using one computed tomography scan in myocardial perfusion stress-rest single photon emission computed tomography. Nihon Hoshasen Gijutsu Gakkai Zasshi. 2012;68:997–1005.

Wells RG, Trottier M, Premaratne M, Vanderwerf K, Ruddy TD. Single CT for attenuation correction of rest/stress cardiac SPECT perfusion imaging. J Nucl Cardiol. 2018;25:616–24.

Goetze S, Brown TL, Lavely WC, Zhang Z, Bengel FM. Attenuation correction in myocardial perfusion SPECT/CT: effects of misregistration and value of reregistration. J Nucl Med. 2007;48:1090–5.

Nakajima K, Matsumoto N, Kasai T, Matsuo S, Kiso K. Normal values and standardization of parameters in nuclear cardiology: Japanese Society of Nuclear Medicine working group database. Ann Nucl Med. 2016;30(3):188–99.

Abidov A1, Bax JJ, Hayes SW, Cohen I, Nishina H. Integration of automatically measured transient ischemic dilation ratio into interpretation of adenosine stress myocardial perfusion SPECT for detection of severe and extensive CAD. J Nucl Med. 2004;45:1999–2007.

Hachamovitch R, Hayes SW, Friedman JD, Cohen I, Berman DS. Comparison of the short-term survival benefit associated with revascularization compared with medical therapy in patients with no prior coronary artery disease undergoing stress myocardial perfusion single photon emission computed tomography. Circulation. 2003;107(23):2900–7.

Fathala A. Myocardial Perfusion Scintigraphy: Techniques, Interpretation, Indications and Reporting. Ann Saudi Med. 2011;31:625–34.

Taillefer R1, DePuey EG, Udelson JE, Beller GA, Latour Y, Reeves F. Comparative diagnostic accuracy of Tl-201 and Tc-99m sestamibi SPECT imaging (perfusion and ECG-gated SPECT) in detecting coronary artery disease in women. Am Coll Cardiol. 1997;29:69–77.

Kim JY, Park HC, Kim SJ, Chang HS, Choi HJ, Kim YH. Assessment of left ventricular ejection fraction by thallium-201 myocardial SPECT-CT in patients with angina pectoris: comparison with 2d echocardiography. Nucl Med Mol Imaging. 2019;53:136–43.

Slart RH, Tio RA, Zeebregts CJ, Willemsen AT, Dierckx RA. Attenuation corrected gated SPECT for the assessment of left ventricular ejection fraction and volumes. Ann Nucl Med. 2008;22(3):171–6.

Schepis T, Gaemperli O, Koepfli P, Valenta I, Strobel K. Comparison of 64-slice CT with gated SPECT for evaluation of left ventricular function. J Nucl Med. 2006;47(8):1288–94.

Tahmasebi AM, Davis MH, Wild CJ, Rodd JM, Hakyemez H, Abolmaesumi P, Johnsrude IS. Is the link between anatomical structure and function equally strong at all cognitive levels of processing? Cereb Cortex. 2012;22:1593–603.

Arabi H, Zaidi H. Comparison of atlas-based techniques for whole-body bone segmentation. Semin Nucl Med. Med Image Anal. 2017;36:98–112.

Sarkar S1, Johnson TD, Ma B, Chenevert TL, Bland PH. Evaluation of an automatic registration-based algorithm for direct measurement of volume change in tumors. Int J Radiat Oncol Biol Phys. 2012;83(3):1038–46.

Ahlman MA, Nietert PJ, Wahlquist AE, Serguson JM, Berry MW, Suranyi P, Liu S, Spicer KM. A single CT for attenuation correction of both rest and stress SPECT myocardial perfusion imaging: a retrospective feasibility study. Int J Clin Exp Med. 2014;7(1):148–55.

Bateman TM, Cullom SJ. Attenuation correction single-photon emission computed tomography myocardial perfusion imaging. Semin Nucl Med. 2005;35:37–51.
Ethics declarations
Conflict of interest
The authors report no potential conflict of interest relevant to this.
Ethical approval
This study was retrospective and was approved by the ethics committee of Tokuyama Central Hospital (K317-20180704). This article does not contain any studies performed in animals.
Additional information
Publisher's Note
Springer Nature remains neutral with regard to jurisdictional claims in published maps and institutional affiliations.
About this article
Cite this article
Fukami, M., Tamura, K., Nakamura, Y. et al. Evaluating the effectiveness of a single CT method for attenuation correction in stress-rest myocardial perfusion imaging with thallium-201 chloride SPECT. Radiol Phys Technol 13, 20–26 (2020). https://doi.org/10.1007/s12194-019-00540-8
Received:

Revised:

Accepted:

Published:

Issue Date:

DOI: https://doi.org/10.1007/s12194-019-00540-8
Keywords