Zusammenfassung
In Deutschland werden jedes Jahr ungefähr 900.000 Herzkatheteruntersuchungen aufgrund von Angina-pectoris-Beschwerden durchgeführt. Bei bis zu 50 % der Patienten mit Symptomen und/oder Anzeichen einer myokardialen Ischämie liegt keine obstruktive epikardiale Koronarerkrankung vor. Diese Konstellation wird auch als ANOCA (Angina pectoris ohne Koronarstenosen) bezeichnet. Bei ca. 75 % dieser Patienten lassen sich koronare Vasomotionsstörungen nachweisen. Diese umfassen eine eingeschränkte Vasodilatationsfähigkeit der Mikrozirkulation und/oder eine verstärkte Vasokonstriktionsneigung (Koronarspasmus). Ziel dieser Arbeit ist es, eine Übersicht über die aktuellen medikamentösen Therapieoptionen für diese Patienten zu geben. Hierzu wurde eine ausführliche Literaturrecherche mit Auswertung aller relevanten Therapiestudien, Übersichtsarbeiten, Metaanalysen und Leitlinienempfehlungen durchgeführt. Die medikamentöse Therapie bei Koronarspasmen umfasst kurz wirksame Nitrate im akuten Anfall sowie Kalziumantagonisten und Langzeitnitrate bzw. Molsidomin als Erstlinientherapie. Als Zweitlinientherapie kommen Ranolazin, Pentaerithrityltetranitrat sowie Nicorandil infrage. Auch eine Kombination von 2 unterschiedlichen Kalziumantagonisten kann hilfreich sein. Die medikamentöse Therapie bei einer mikrovaskulären Vasodilatationsstörung umfasst Statine, Acetylsalicylsäure (ASS) und Angiotensinkonversionsenzym(ACE)-Hemmer als Basistherapie, Betablocker und Kalziumantagonisten als Erstlinientherapie sowie Ivabradin, Nicorandil und Ranolazin als Zweitlinientherapie. Bei Patienten mit Mischformen dieser Vasomotionsstörungen gibt es noch keine klaren Therapieempfehlungen. Zukünftige Studien werden zeigen, wie effektiv eine auf den Pathomechanismus ausgerichtete medikamentöse Therapie bei diesen Patienten ist.
Abstract
In Germany approximately 900,000 coronary angiograms are performed every year due to angina pectoris symptoms. Up to 50% of patients exhibiting such symptoms and/or signs of myocardial ischemia do not have obstructive epicardial coronary artery disease. This constellation is also labelled as angina pectoris without obstructive coronary artery disease (ANOCA). Approximately 75% of such patients suffer from coronary vasomotion disorders causing the symptoms. The main mechanisms of disease are an impaired vasodilatory capacity of the microcirculation and/or an increased tendency to vasoconstriction (coronary spasm). The aim of this review is to provide an overview of the current pharmacological treatment options for ANOCA patients. For this purpose, a detailed literature search was conducted including the evaluation of all relevant treatment studies, reviews, meta-analyses and guideline recommendations. Pharmacotherapy for coronary spasm includes short-acting nitrates in the event of an angina attack as well as calcium antagonists and long-term nitrates or molsidomine as first-line treatment. Ranolazine, pentaerithrityltetranitrate and nicorandil can be used as second-line treatment. A combination of two different calcium channel blockers is also often helpful. Drug treatment for impaired microvascular vasodilation includes statins, acetylsalicylic acid (ASA) and Angiotensin-converting enzyme (ACE) inhibitors as basic treatment, beta blockers and calcium channel blockers as first-line treatment and ivabradine, nicorandil and ranolazine as second-line treatment. In patients with mixed forms of vasomotor disorders there are still not enough data for robust treatment recommendations. Future studies will assess the efficacy of pathomechanism-dependent drug treatment in ANOCA patients.
This is a preview of subscription content,
to check access.
Access this article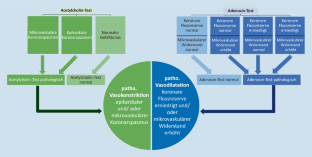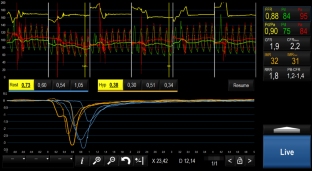 Literatur
Bairey Merz CN, Pepine CJ, Shimokawa H et al (2020) Treatment of coronary microvascular dysfunction. Cardiovasc Res 116:856–870

Bassenge E, Pohl U (1985) Effect of molsidomine on cardiac preload, coronary artery diameter, and coronary resistance. Am Heart J 109:627–630

Beltrame JF, Crea F, Kaski JC et al (2016) The who, what, why, when, how and where of Vasospastic angina. Circ J 80:289–298

Borer JS, Fox K, Jaillon P et al (2003) Antianginal and antiischemic effects of ivabradine, an I(f) inhibitor, in stable angina: a randomized, double-blind, multicentered, placebo-controlled trial. Circulation 107:817–823

Chen C, Wei J, Albadri A et al (2016) Coronary microvascular dysfunction—epidemiology, pathogenesis, prognosis, diagnosis, risk factors and therapy. Circ J 81:3–11

Chen JW, Hsu NW, Wu TC et al (2002) Long-term angiotensin-converting enzyme inhibition reduces plasma asymmetric dimethylarginine and improves endothelial nitric oxide bioavailability and coronary microvascular function in patients with syndrome X. Am J Cardiol 90:974–982

Cirakoglu OF, Kul S, Sayin MR (2019) Successful use of Ranolazine in a patient with vasospastic angina. Can J Cardiol 35:104e113–104e114

Crea F, Camici PG, Bairey Merz CN (2014) Coronary microvascular dysfunction: an update. Eur Heart J 35:1101–1111

Deutsche Herzstiftung (2021) Deutscher Herzbericht 2020. Thieme, , S 152–153

Duncker DJ, Koller A, Merkus D et al (2015) Regulation of coronary blood flow in health and ischemic heart disease. Prog Cardiovasc Dis 57:409–422

Ford TJ, Berry C (2019) How to diagnose and manage angina without obstructive coronary artery disease: lessons from the British heart foundation CorMicA trial. Interv Cardiol 14:76–82

Ford TJ, Ong P, Sechtem U et al (2020) Assessment of vascular dysfunction in patients without obstructive coronary artery disease: why, how, and when. JACC Cardiovasc Interv 13:1847–1864

Frishman WH (1983) Multifactorial actions of beta-adrenergic blocking drugs in ischemic heart disease: current concepts. Circulation 67:I11–I18

Hamasaki S, Higano ST, Suwaidi JA et al (2000) Cholesterol-lowering treatment is associated with improvement in coronary vascular remodeling and endothelial function in patients with normal or mildly diseased coronary arteries. Arterioscler Thromb Vasc Biol 20:737–743

Harris JR, Hale GM, Dasari TW et al (2016) Pharmacotherapy of vasospastic angina. J Cardiovasc Pharmacol Ther 21:439–451

Kaski JC (2020) Testing for coronary artery spasm noninvasively: potentially ideal, but safe? JACC Cardiovasc Imaging 13:1888–1890

Kayikcioglu M, Payzin S, Yavuzgil O et al (2003) Benefits of statin treatment in cardiac syndrome-X1. Eur Heart J 24:1999–2005

Kim CH, Park TK, Cho SW et al (2018) Impact of different nitrate therapies on long-term clinical outcomes of patients with vasospastic angina: a propensity score-matched analysis. Int J Cardiol 252:1–5

Knuuti J, Wijns W, Saraste A et al (2020) 2019 ESC Guidelines for the diagnosis and management of chronic coronary syndromes. Eur Heart J 41:407–477

Kunadian V, Chieffo A, Camici PG et al (2020) An EAPCI expert consensus document on Ischaemia with non-obstructive coronary arteries in collaboration with European Society of Cardiology working group on coronary pathophysiology & microcirculation endorsed by coronary vasomotor disorders international study group. Eur Heart J 41:3504–3520

Matar M, Chammas E, Nasr S (2016) Variant angina induced life-threatening ventricular arrhythmias: does dual calcium channel blocker eliminates the indication for implantable cardioverter defibrillator. Clin Med Rev Case Rep 3:111

Matta A, Bouisset F, Lhermusier T et al (2020) Coronary artery spasm: new insights. J Interv Cardiol. https://doi.org/10.1155/2020/5894586

Messin R (2014) Comparative short-term effect of once-daily molsidomine on chronic angina in general practitioners' versus cardiologists' coronary patient populations. Adv Ther 31:91–106

Ng MK, Yeung AC, Fearon WF (2006) Invasive assessment of the coronary microcirculation: superior reproducibility and less hemodynamic dependence of index of microcirculatory resistance compared with coronary flow reserve. Circulation 113:2054–2061

Nishigaki K, Inoue Y, Yamanouchi Y et al (2010) Prognostic effects of calcium channel blockers in patients with vasospastic angina—a meta-analysis. Circ J 74:1943–1950

Ong P, Athanasiadis A, Sechtem U (2015) Pharmacotherapy for coronary microvascular dysfunction. Eur Heart J Cardiovasc Pharmacother 1:65–71

Picard F, Sayah N, Spagnoli V et al (2019) Vasospastic angina: a literature review of current evidence. Arch Cardiovasc Dis 112:44–55

Piekarski E, Manrique A, Rouzet F et al (2020) Current status of myocardial perfusion imaging with new SPECT/CT cameras. Semin Nucl Med 50:219–226

Pizzi C, Manfrini O, Fontana F et al (2004) Angiotensin-converting enzyme inhibitors and 3‑hydroxy-3-methylglutaryl coenzyme A reductase in cardiac Syndrome X: role of superoxide dismutase activity. Circulation 109:53–58

Seitz A, Feenstra R, Konst RE et al (2022) Acetylcholine rechallenge: a first step toward tailored treatment in patients with coronary artery spasm. JACC Cardiovasc Interv 15:65–75

Seo WW, Jo SH, Kim SE et al (2020) Clinical impact of statin therapy on vasospastic angina: data from a Korea nation-wide cohort study. Heart Vessels 35:1051–1059

Sharp RP, Patatanian E, Sirajuddin R (2021) Use of ranolazine for the treatment of coronary microvascular dysfunction. Am J Cardiovasc Drugs 5:513–521

Suhrs HE, Michelsen MM, Prescott E (2019) Treatment strategies in coronary microvascular dysfunction: a systematic review of interventional studies. Microcirculation 26:e12430

Taqueti VR, Di Carli MF (2018) Coronary microvascular disease pathogenic mechanisms and therapeutic options: JACC state-of-the-art review. J Am Coll Cardiol 72:2625–2641

Uran C, Di Chiara G, Bosco B et al (2020) A case of vasospastic angina. Vasospasm physiopathology: a new therapeutic role for ranolazine? Monaldi Arch Chest Dis 90:478–482

Villano A, Di Franco A, Nerla R et al (2013) Effects of ivabradine and ranolazine in patients with microvascular angina pectoris. Am J Cardiol 112:8–13

Yasue H, Mizuno Y, Harada E (2019) Coronary artery spasm—clinical features, pathogenesis and treatment. Proc Jpn Acad Ser B Phys Biol Sci 95:53–66
Förderung
Finanzielle Unterstützung dieser Arbeit durch die Berthold-Leibinger-Stiftung Ditzingen (AH, SF, J McC, US, PO) und ein Promotionsstipendium der Deutschen Gesellschaft für Kardiologie e. V. (DGK) (CK).
Ethics declarations
Interessenkonflikt
C. Kroll, A. Hubert, S. Fröbel, A. Seitz, J. McChord, R. Bekeredjian, U. Sechtem und P. Ong geben an, dass kein Interessenkonflikt besteht.
Für diesen Beitrag wurden von den Autoren keine Studien an Menschen oder Tieren durchgeführt. Für die aufgeführten Studien gelten die jeweils dort angegebenen ethischen Richtlinien.
Additional information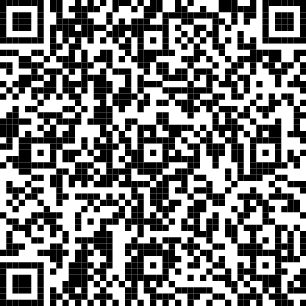 QR-Code scannen & Beitrag online lesen
About this article
Cite this article
Kroll, C., Hubert, A., Fröbel, S. et al. Therapieoptionen bei Patienten mit Angina pectoris infolge koronarer Vasomotionsstörungen. Kardiologie 16, 233–241 (2022). https://doi.org/10.1007/s12181-022-00551-7
Accepted:

Published:

Issue Date:

DOI: https://doi.org/10.1007/s12181-022-00551-7
Schlüsselwörter
Keywords