Zusammenfassung
Seit einigen Jahren ist eine stetige Zunahme des Einsatzes von mechanischen extrakorporalen Herz-Kreislauf- und Lungenunterstützungssystemen (ECLS/ECMO) zu verzeichnen. So wurden seit 2015 in Deutschland jährlich bei etwa 3000 Patienten ECLS/ECMO-Systeme implantiert. Trotz dieser häufigen Anwendung der passageren Unterstützungssysteme existieren zurzeit national und international nur Leitlinien zum Einsatz der ECMO/ECLS, die erkrankungsbezogene Teilaspekte komplexer Therapiekaskaden adressieren. Vor diesem Hintergrund erschien es notwendig, evidenzbasierte Empfehlungen zur ECLS/ECMO-Therapie im Hinblick auf Indikationen und das komplexe Patientenmanagement zu verfassen, in denen personelle, prozessuale und infrastrukturelle Anforderungen definiert werden. Aus diesem Grund erfolgte im Juli 2015 durch die Deutsche Gesellschaft für Thorax‑, Herz- und Gefäßchirurgie (DGTHG) die Anmeldung einer diesbezüglichen S3-Leitlinie bei der zuständigen Arbeitsgemeinschaft der Wissenschaftlichen Medizinischen Fachgesellschaften e. V. (AWMF). Im Mittelpunkt der Leitlinie steht die klinische Anwendung der ECLS/ECMO-Therapie; ergänzend werden auch strukturelle und ökonomische Aspekte adressiert. Unter Federführung der DGTHG wurde mit Einbindung von Experten aus Deutschland, Österreich und der Schweiz, delegiert aus 11 AWMF-Fachgesellschaften, 5 weiteren Fachgesellschaften sowie der Patientenvertretung, die S3-Leitlinie im Februar 2021 publiziert. Dieser Artikel stellt eine kurze Zusammenfassung des methodischen Konzepts sowie aller konsentierten Empfehlungen für jede bearbeitete Fragestellung der Leitlinie dar.
Abstract
In Germany, a remarkable increase regarding the usage of extracorporeal membrane oxygenation (ECMO) and extracorporeal life support (ECLS) systems has been observed in recent years with approximately 3000 ECLS/ECMO implantations annually since 2015. Despite the widespread use of ECLS/ECMO, evidence-based recommendations or guidelines are still lacking regarding indications, contraindications, limitations and management of ECMO/ECLS patients. Therefore in 2015, the German Society of Thoracic and Cardiovascular Surgery (GSTCVS) registered the multidisciplinary S3 guideline "Use of extracorporeal circulation (ECLS/ECMO) for cardiac and circulatory failure" to develop evidence-based recommendations for ECMO/ECLS systems according to the requirements of the Association of the Scientific Medical Societies in Germany (AWMF). Although the clinical application of ECMO/ECLS represents the main focus, the presented guideline also addresses structural and economic issues. Experts from 17 German, Austrian and Swiss scientific societies and a patients' organization, guided by the GSTCVS, completed the project in February 2021. In this report, we present a summary of the methodological concept and tables displaying the recommendations for each chapter of the guideline.
Access options
Buy single article
Instant access to the full article PDF.
USD 39.95
Price includes VAT (USA)
Tax calculation will be finalised during checkout.
Literatur
1.

Karagiannidis C, Brodie D, Strassmann S, Stoelben E, Philipp A, Bein T, Muller T, Windisch W (2016) Extracorporeal membrane oxygenation: evolving epidemiology and mortality. Intensive Care Med 42(5):889–896

2.

Beckmann A, Meyer R, Lewandowski J, Markewitz A, Gummert J (2021) German heart surgery report 2020: the annual updated registry of the German society for thoracic and cardiovascular surgery. Thorac Cardiovasc Surg 69(4):294–307

3.

Assmann A, Boeken U, Klotz S, Harringer W, Beckmann A (2019) Organization and application of ECLS therapy‑A nationwide survey in German cardiosurgical departments. Thorac Cardiovasc Surg 67(3):164–169. https://doi.org/10.1055/s-0038-1675597

4.

(2020) Extrakorporale Zirkulation (ECLS / ECMO), Einsatz bei Herz- und Kreislaufversagen. S3-Leitlinie. AWMF-RN 011-021. https://www.awmf.org/leitlinien/detail/ll/011-021.html. Zugegriffen: 25. Aug. 2021

5.

Balshem H, Helfand M, Schunemann HJ, Oxman AD, Kunz R, Brozek J, Vist GE, Falck-Ytter Y, Meerpohl J, Norris S, Guyatt GH (2011) GRADE guidelines: 3. Rating the quality of evidence. J Clin Epidemiol 64(4):401–406

6.

Andrews J, Guyatt G, Oxman AD, Alderson P, Dahm P, Falck-Ytter Y, Nasser M, Meerpohl J, Post PN, Kunz R, Brozek J, Vist G, Rind D, Akl EA, Schunemann HJ (2013) GRADE guidelines: 14. Going from evidence to recommendations: the significance and presentation of recommendations. J Clin Epidemiol 66(7):719–725

7.

Michels G, Wengenmayer T, Hagl C, Dohmen C, Bottiger BW, Bauersachs J, Markewitz A, Bauer A, Grasner JT, Pfister R, Ghanem A, Busch HJ, Kreimeier U, Beckmann A, Fischer M, Kill C, Janssens U, Kluge S, Born F, Hoffmeister HM, Preusch M, Boeken U, Riessen R, Thiele H (2019) Recommendations for extracorporeal cardiopulmonary resuscitation (eCPR): consensus statement of DGIIN, DGK, DGTHG, DGfK, DGNI, DGAI, DIVI and GRC. Clin Res Cardiol 108(5):455–464

8.

Ouweneel DM, Schotborgh JV, Limpens J, Sjauw KD, Engstrom AE, Lagrand WK, Cherpanath TGV, Driessen AHG, de Mol B, Henriques JPS (2016) Extracorporeal life support during cardiac arrest and cardiogenic shock: a systematic review and meta-analysis. Intensive Care Med 42(12):1922–1934

9.

Chen SW, Tsai FC, Lin YS, Chang CH, Chen DY, Chou AH, Chen TH (2017) Long-term outcomes of extracorporeal membrane oxygenation support for postcardiotomy shock. J Thorac Cardiovasc Surg 154(2):469–477e2

10.

Chang JJ, Lin MS, Chen TH, Chen DY, Chen SW, Hsu JT, Wang PC, Lin YS (2017) Heart failure and mortality of adult survivors from acute myocarditis requiring intensive care treatment—a nationwide cohort study. Int J Med Sci 14(12):1241–1250

11.

Schiller P, Hellgren L, Vikholm P (2019) Survival after refractory cardiogenic shock is comparable in patients with Impella and veno-arterial extracorporeal membrane oxygenation when adjusted for SAVE score. Eur Heart J Acute Cardiovasc Care 8(4):329–337

12.

El Sibai R, Bachir R, El Sayed M (2018) Outcomes in cardiogenic shock patients with extracorporeal membrane oxygenation use: a matched cohort study in hospitals across the United States. Biomed Res Int 2018:2428648. https://doi.org/10.1155/2018/2428648

13.

Blumenstein J, Leick J, Liebetrau C, Kempfert J, Gaede L, Gross S, Krug M, Berkowitsch A, Nef H, Rolf A, Arlt M, Walther T, Hamm CW, Mollmann H (2016) Extracorporeal life support in cardiovascular patients with observed refractory in-hospital cardiac arrest is associated with favourable short and long-term outcomes: a propensity-matched analysis. Eur Heart J Acute Cardiovasc Care 5(7):13–22

14.

Lin JW, Wang MJ, Yu HY, Wang CH, Chang WT, Jerng JS, Huang SC, Chou NK, Chi NH, Ko WJ, Wang YC, Wang SS, Hwang JJ, Lin FY, Chen YS (2010) Comparing the survival between extracorporeal rescue and conventional resuscitation in adult in-hospital cardiac arrests: propensity analysis of three-year data. Resuscitation 81(7):796–803

15.

Shin TG, Choi JH, Jo IJ, Sim MS, Song HG, Jeong YK, Song YB, Hahn JY, Choi SH, Gwon HC, Jeon ES, Sung K, Kim WS, Lee YT (2011) Extracorporeal cardiopulmonary resuscitation in patients with inhospital cardiac arrest: a comparison with conventional cardiopulmonary resuscitation. Crit Care Med 39(1):1–7

16.

Shin TG, Jo IJ, Sim MS, Song YB, Yang JH, Hahn JY, Choi SH, Gwon HC, Jeon ES, Sung K, Lee YT, Choi JH (2013) Two-year survival and neurological outcome of in-hospital cardiac arrest patients rescued by extracorporeal cardiopulmonary resuscitation. Int J Cardiol 168(4):3424–3430

17.

Choi DS, Kim T, Ro YS, Ahn KO, Lee EJ, Hwang SS, Song SW, Song KJ, Shin SD (2016) Extracorporeal life support and survival after out-of-hospital cardiac arrest in a nationwide registry: A propensity score-matched analysis. Resuscitation 99:26–32

18.

Maekawa K, Tanno K, Hase M, Mori K, Asai Y (2013) Extracorporeal cardiopulmonary resuscitation for patients with out-of-hospital cardiac arrest of cardiac origin: a propensity-matched study and predictor analysis. Crit Care Med 41(5):1186–1196

19.

Kim SJ, Jung JS, Park JH, Park JS, Hong YS, Lee SW (2014) An optimal transition time to extracorporeal cardiopulmonary resuscitation for predicting good neurological outcome in patients with out-of-hospital cardiac arrest: a propensity-matched study. Crit Care 18(5):535

20.

Masson R, Colas V, Parienti JJ, Lehoux P, Massetti M, Charbonneau P, Saulnier F, Daubin C (2012) A comparison of survival with and without extracorporeal life support treatment for severe poisoning due to drug intoxication. Resuscitation 83(11):1413–1417

21.

Chang CH, Chen HC, Caffrey JL, Hsu J, Lin JW, Lai MS, Chen YS (2016) Survival analysis after extracorporeal membrane oxygenation in critically ill adults: a nationwide cohort study. Circulation 133(24):2423–2433

22.

Lorusso R, Gelsomino S, Parise O, Mendiratta P, Prodhan P, Rycus P, MacLaren G, Brogan TV, Chen YS, Maessen J, Hou X, Thiagarajan RR (2017) Venoarterial extracorporeal membrane oxygenation for refractory cardiogenic shock in elderly patients: trends in application and outcome from the Extracorporeal life support organization (ELSO) registry. Ann Thorac Surg 104(1):62–69

23.

Richardson AS, Schmidt M, Bailey M, Pellegrino VA, Rycus PT, Pilcher DV (2017) ECMO Cardio-pulmonary resuscitation (ECPR), trends in survival from an international multicentre cohort study over 12-years. Resuscitation 112:34–40

24.

Schmidt M, Burrell A, Roberts L, Bailey M, Sheldrake J, Rycus PT, Hodgson C, Scheinkestel C, Cooper DJ, Thiagarajan RR, Brodie D, Pellegrino V, Pilcher D (2015) Predicting survival after ECMO for refractory cardiogenic shock: the survival after veno-arterial-ECMO (SAVE)-score. Eur Heart J 36(33):2246–2256

25.

Barbaro RP, Odetola FO, Kidwell KM, Paden ML, Bartlett RH, Davis MM, Annich GM (2015) Association of hospital-level volume of extracorporeal membrane oxygenation cases and mortality. Analysis of the extracorporeal life support organization registry. Am J Respir Crit Care Med 191(8):894–901

26.

Huesch MD (2018) Volume-outcome relationships in extracorporeal membrane oxygenation: retrospective analysis of administrative data from Pennsylvania, 2007–2015. ASAIO J 64(4):450–457

27.

Abrams D, Garan AR, Abdelbary A, Bacchetta M, Bartlett RH, Beck J, Belohlavek J, Chen YS, Fan E, Ferguson ND, Fowles JA, Fraser J, Gong M, Hassan IF, Hodgson C, Hou X, Hryniewicz K, Ichiba S, Jakobleff WA, Lorusso R, MacLaren G, McGuinness S, Mueller T, Park PK, Peek G, Pellegrino V, Price S, Rosenzweig EB, Sakamoto T, Salazar L, Schmidt M, Slutsky AS, Spaulding C, Takayama H, Takeda K, Vuylsteke A, Combes A, Brodie D, International EN, Extracorporeal Life Support TO (2018) Position paper for the organization of ECMO programs for cardiac failure in adults. Intensive Care Med 44(6):717–729

28.

Combes A, Brodie D, Bartlett R, Brochard L, Brower R, Conrad S, De Backer D, Fan E, Ferguson N, Fortenberry J, Fraser J, Gattinoni L, Lynch W, MacLaren G, Mercat A, Mueller T, Ogino M, Peek G, Pellegrino V, Pesenti A, Ranieri M, Slutsky A, Vuylsteke A, International EN (2014) Position paper for the organization of extracorporeal membrane oxygenation programs for acute respiratory failure in adult patients. Am J Respir Crit Care Med 190(5):488–496

29.

Annabi N, Yue K, Tamayol A, Khademhosseini A (2015) Elastic sealants for surgical applications. Eur J Pharm Biopharm 95(Pt A):27–39

30.

Beurtheret S, Mordant P, Paoletti X, Marijon E, Celermajer DS, Leger P, Pavie A, Combes A, Leprince P (2013) Emergency circulatory support in refractory cardiogenic shock patients in remote institutions: a pilot study (the cardiac-RESCUE program). Eur Heart J 34(2):112–120

31.

Barrett CS, Jaggers JJ, Cook EF, Graham DA, Yarlagadda VV, Teele SA, Almond CS, Bratton SL, Seeger JD, Dalton HJ, Rycus PT, Laussen PC, Thiagarajan RR (2013) Pediatric ECMO outcomes: comparison of centrifugal versus roller blood pumps using propensity score matching. ASAIO J 59(2):145–151

32.

Byrnes J, McKamie W, Swearingen C, Prodhan P, Bhutta A, Jaquiss R, Imamura M, Fiser R (2011) Hemolysis during cardiac extracorporeal membrane oxygenation: a case-control comparison of roller pumps and centrifugal pumps in a pediatric population. ASAIO J 57(5):456–461

33.

Beckmann A, Benk C, Beyersdorf F, Haimerl G, Merkle F, Mestres C, Pepper J, Wahba A, Group EW (2011) Position article for the use of extracorporeal life support in adult patients. Eur J Cardiothorac Surg 40(3):676–680

34.

Pichler P, Antretter H, Dunser M, Eschertzhuber S, Gottardi R, Heinz G, Polzl G, Pretsch I, Rajek A, Wasler A, Zimpfer D, Geppert A (2015) Use of ECMO in adult patients with cardiogenic shock: a position paper of the Austrian Society of Cardiology. Med Klin Intensivmed Notfmed 110(6):407–420

35.

Extracorporeal Life Support Organization (ELSO) guidelines for adult cardiac failure 2014. https://www.elso.org/Portals/0/IGD/Archive/FileManager/e76ef78eabcusersshyerdocumentselsoguidelinesforadultcardiacfailure1.3.pdf. Zugegriffen: 25. Aug. 2021

36.

Bizzarro MJ, Conrad SA, Kaufman DA, Rycus P, Extracorporeal Life Support Organization Task Force on Infections EMO. (2011) Infections acquired during extracorporeal membrane oxygenation in neonates, children, and adults. Pediatr Crit Care Med 12(3):277–281

37.

Vogel AM, Lew DF, Kao LS, Lally KP (2011) Defining risk for infectious complications on extracorporeal life support. J Pediatr Surg 46(12):2260–2264

38.

Lorusso R, Barili F, Mauro MD, Gelsomino S, Parise O, Rycus PT, Maessen J, Mueller T, Muellenbach R, Belohlavek J, Peek G, Combes A, Frenckner B, Pesenti A, Thiagarajan RR (2016) In-hospital neurologic complications in adult patients undergoing venoarterial extracorporeal membrane oxygenation: results from the Extracorporeal life support organization registry. Crit Care Med 44(10):e964–e972

39.

Dalton HJ, Garcia-Filion P, Holubkov R, Moler FW, Shanley T, Heidemann S, Meert K, Berg RA, Berger J, Carcillo J, Newth C, Harrison R, Doctor A, Rycus P, Dean JM, Jenkins T, Nicholson C (2015) Eunice Kennedy shriver national institute of child H, human development collaborative pediatric critical care research N. association of bleeding and thrombosis with outcome in extracorporeal life support. Pediatr Crit Care Med 16(2):167–174

40.

Polito A, Barrett CS, Wypij D, Rycus PT, Netto R, Cogo PE, Thiagarajan RR (2013) Neurologic complications in neonates supported with extracorporeal membrane oxygenation. An analysis of ELSO registry data. Intensive Care Med 39(9):1594–1601

41.

Werho DK, Pasquali SK, Yu S, Donohue J, Annich GM, Thiagarajan RR, Hirsch-Romano JC, Gaies MG, Extracorporeal Life Support Organization (2015) Hemorrhagic complications in pediatric cardiac patients on extracorporeal membrane oxygenation: an analysis of the Extracorporeal Life Support Organization Registry. Pediatr Crit Care Med 16(3):276–288

42.

Werho DK, Pasquali SK, Yu S, Donohue J, Annich GM, Thiagarajan RR, Hirsch-Romano JC, Gaies M, Centers EM (2015) Epidemiology of stroke in pediatric cardiac surgical patients supported with extracorporeal membrane oxygenation. Ann Thorac Surg 100(5):1751–1757

43.

Wightman A, Bradford MC, Symons J, Brogan TV (2015) Impact of kidney disease on survival in neonatal extracorporeal life support. Pediatr Crit Care Med 16(6):576–582

44.

Pappalardo F, Schulte C, Pieri M, Schrage B, Contri R, Soeffker G, Greco T, Lembo R, Mullerleile K, Colombo A, Sydow K, De Bonis M, Wagner F, Reichenspurner H, Blankenberg S, Zangrillo A, Westermann D (2017) Concomitant implantation of Impella((R)) on top of veno-arterial extracorporeal membrane oxygenation may improve survival of patients with cardiogenic shock. Eur J Heart Fail 19(3):404–412

45.

Schmack B, Seppelt P, Weymann A, Alt C, Farag M, Arif R, Doesch AO, Raake PW, Kallenbach K, Mansur A, Popov AF, Karck M, Ruhparwar A (2017) Extracorporeal life support with left ventricular decompression-improved survival in severe cardiogenic shock: results from a retrospective study. PeerJ 5:e3813

46.

Patel SM, Lipinski J, Al-Kindi SG, Patel T, Saric P, Li J, Nadeem F, Ladas T, Alaiti A, Phillips A, Medalion B, Deo S, Elgudin Y, Costa MA, Osman MN, Attizzani GF, Oliveira GH, Sareyyupoglu B, Bezerra HG (2019) Simultaneous venoarterial extracorporeal membrane oxygenation and percutaneous left ventricular decompression therapy with Impella is associated with improved outcomes in refractory Cardiogenic shock. ASAIO J 65(1):21–28

47.

Smith M, Vukomanovic A, Brodie D, Thiagarajan R, Rycus P, Buscher H (2017) Duration of veno-arterial extracorporeal life support (VA ECMO) and outcome: an analysis of the Extracorporeal Life Support Organization (ELSO) registry. Crit Care 21(1):45

48.

(2015) Extracorporeal Life Support Organization (ELSO) ultrasound guidance for extra-corporeal membrane oxygenation. https://www.elso.org/Portals/0/Files/elso_Ultrasoundguideance_ecmogeneral_guidelines_May2015.pdf. Zugegriffen: 25. Aug. 2021

49.

Distelmaier K, Roth C, Schrutka L, Binder C, Steinlechner B, Heinz G, Lang IM, Maurer G, Koinig H, Niessner A, Hulsmann M, Speidl W, Goliasch G (2016) Beneficial effects of levosimendan on survival in patients undergoing extracorporeal membrane oxygenation after cardiovascular surgery. Br J Anaesth 117(1):52–58

50.

Aso S, Matsui H, Fushimi K, Yasunaga H (2016) The effect of Intraaortic balloon pumping under venoarterial extracorporeal membrane oxygenation on mortality of cardiogenic patients: an analysis using a nationwide inpatient database. Crit Care Med 44(11):1974–1979

51.

Brechot N, Demondion P, Santi F, Lebreton G, Pham T, Dalakidis A, Gambotti L, Luyt CE, Schmidt M, Hekimian G, Cluzel P, Chastre J, Leprince P, Combes A (2018) Intra-aortic balloon pump protects against hydrostatic pulmonary oedema during peripheral venoarterial-extracorporeal membrane oxygenation. Eur Heart J Acute Cardiovasc Care 7(1):62–69

52.

Lin LY, Liao CW, Wang CH, Chi NH, Yu HY, Chou NK, Hwang JJ, Lin JL, Chiang FT, Chen YS (2016) Effects of additional intra-aortic balloon counter-pulsation therapy to cardiogenic shock patients supported by extra-corporeal membranous oxygenation. Sci Rep 6:23838

53.

Park TK, Yang JH, Choi SH, Song YB, Hahn JY, Choi JH, Sung K, Lee YT, Gwon HC (2014) Clinical impact of intra-aortic balloon pump during extracorporeal life support in patients with acute myocardial infarction complicated by cardiogenic shock. BMC Anesthesiol 14:27

54.

Ro SK, Kim JB, Jung SH, Choo SJ, Chung CH, Lee JW (2014) Extracorporeal life support for cardiogenic shock: influence of concomitant intra-aortic balloon counterpulsation. Eur J Cardiothorac Surg 46(2):186–192 (discussion 192)

55.

Cheng R, Ramzy D, Azarbal B, Arabia FA, Esmailian F, Czer LS, Kobashigawa JA, Moriguchi JD (2017) Device strategies for patients in INTERMACS profiles 1 and 2 cardiogenic shock: double bridge with extracorporeal membrane oxygenation and initial implant of more durable devices. Artif Organs 41(3):224–232

56.

Fukuhara S, Takeda K, Kurlansky PA, Naka Y, Takayama H (2018) Extracorporeal membrane oxygenation as a direct bridge to heart transplantation in adults. J Thorac Cardiovasc Surg 155(4):1607–1618e6

57.

Davidson JE, Aslakson RA, Long AC, Puntillo KA, Kross EK, Hart J, Cox CE, Wunsch H, Wickline MA, Nunnally ME, Netzer G, Kentish-Barnes N, Sprung CL, Hartog CS, Coombs M, Gerritsen RT, Hopkins RO, Franck LS, Skrobik Y, Kon AA, Scruth EA, Harvey MA, Lewis-Newby M, White DB, Swoboda SM, Cooke CR, Levy MM, Azoulay E, Curtis JR (2017) Guidelines for family-centered care in the neonatal, pediatric, and adult ICU. Crit Care Med 45(1):103–128

58.

White DB, Angus DC, Shields AM, Buddadhumaruk P, Pidro C, Paner C, Chaitin E, Chang CH, Pike F, Weissfeld L, Kahn JM, Darby JM, Kowinsky A, Martin S, Arnold RM, Investigators PA (2018) Randomized Trial of a Family-Support Intervention in Intensive Care Units. N Engl J Med 378(25):2365–2375

59.

Bundesärztekammer (2011) Grundsätze der Bundesärztekammer zur ärztlichen Sterbebegleitung. Dtsch Arztebl Int 108(7):346–348

60.

Neitzke G, Burchardi H, Duttge G, Hartog C, Erchinger R, Gretenkort P, Michalsen A, Mohr M, Nauck F, Salomon F, Stopfkuchen H, Weiler N, Janssens U (2016) Limits of the meaningfulness of intensive care medicine : position paper of the ethics section of DIVI. Med Klin Intensivmed Notfmed 111(6):486–492
Ethics declarations
Interessenkonflikt
Ausführliche Angaben aller Autor*innen zum Interessenkonflikt finden Sie im Onlinezusatzmaterial des Beitrags.
Für diesen Beitrag wurden von den Autoren keine Studien an Menschen oder Tieren durchgeführt. Für die aufgeführten Studien gelten die jeweils dort angegebenen ethischen Richtlinien.
Additional information
Dieser Beitrag erscheint parallel in den Zeitschriften Der Anaesthesist, Der Kardiologe, Medizinische Klinik – Intensivmedizin und Notfallmedizin, Zeitschrift für Herz-, Thorax- und Gefäßchirurgie sowie Anästhesiologie & Intensivmedizin.
Der Verlag veröffentlicht die Beiträge in der von den Autor*innen gewählten Genderform. Die Verwendung einer angemessenen gendergerechten Sprache, um Menschen in ihrer Viefalt wertschätzend anzusprechen, wird begrüßt.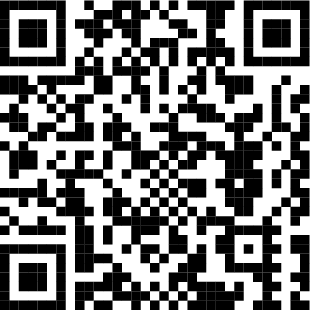 QR-Code scannen & Beitrag online lesen
Supplementary Information
About this article
Cite this article
Boeken, U., Ensminger, S., Assmann, A. et al. Einsatz der extrakorporalen Zirkulation (ECLS/ECMO) bei Herz- und Kreislaufversagen. Kardiologe 15, 526–535 (2021). https://doi.org/10.1007/s12181-021-00514-4
Schlüsselwörter
EKZ

ECLS

Herzinsuffizienz

Kardiomyopathie

Mechanische Kreislaufunterstützung

Arbeitsgemeinschaft der Wissenschaftlichen Medizinischen Fachgesellschaften e. V.
Keywords
ECC

ECLS

Cardiac failure

Cardiomyopathy

Mechanical circulatory support

Association of the Scientific Medical Societies in Germany