Zusammenfassung
Eine 17-jährige Patientin wurde nach Kokainkonsum mit plötzlich auftretenden massiven thorakalen Schmerzen und Dyspnoe in der Chest-Pain-Unit unserer Klinik vorgestellt. Klinisch war die Herzaktion regelmäßig und die Herztöne unauffällig. Elektrokardiographisch zeigte sich kein ST-Streckenhebungsinfarkt. Bei Verdacht auf ein kokaininduziertes Koronarsyndrom wurde eine antithrombotische Therapie begonnen. Die Beschwerden waren im Verlauf unverändert. Laborchemisch bestand kein Hinweis auf eine akute Myokardischämie. Aufgrund dessen wurde eine thorakale Computertomographie durchgeführt. Hierbei zeigte sich ein Pneumomediastinum.
Abstract
A 17-year-old female patient was admitted to the Chest Pain Unit because of sudden onset of extraordinary chest pain and dyspnea after cocaine use. Clinical examination demonstrated a regular heart rhythm with normal heart sounds. The electrocardiogram showed no signs of ST elevation myocardial infarction. Because of suspected cocaine-induced acute coronary syndrome antithrombotic therapy was started. However symptoms were unchanged. Blood chemistry revealed no elevation of cardiac enzymes. Therefore chest computed tomography was performed which revealed a pneumomediastinum.
This is a preview of subscription content, log in to check access.
Access options
Buy single article
Instant access to the full article PDF.
US$ 39.95
Price includes VAT for USA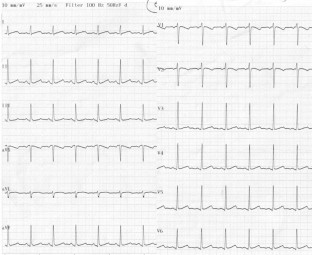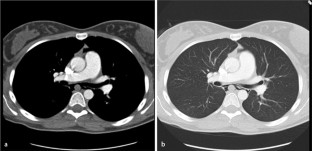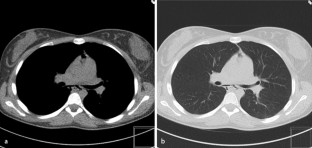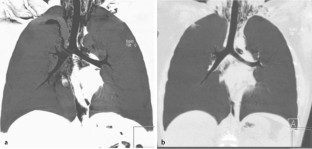 Literatur
1.

Alnas M, Altayeh A, Zaman M (2010) Clinical course and outcome of cocaine-induced pneumomediastinum. Am J Med Sci 339:365

2.

Breuckmann F, Post F, Giannitsis E et al (2008) Kriterien der Deutschen Gesellschaft für Kardiologie – Herz- und Kreislaufforschung für "Chest-Pain-Units". Kardiologe 2:389

3.

Brockmeier J, Cuneo A, Zellerhoff C et al (2009) Chest Pain Unit. In: Madler C, Jauch KW, Werdan K (Hrsg) Akutmedizin der ersten 24 Stunden. 4. Aufl. Elsevier GmbH, München, S 133–141

4.

Daniel JC, Huynh TT, Zhou W et al (2007) Acute aortic dissection associated with use of cocaine. J Vasc Surg 46:427

5.

Haim DY, Lippmann ML, Goldberg SK et al (1995) The pulmonary complications of crack cocaine. A comprehensive review. Chest 107:233

6.

Kloner RA, Rezkalla SH (2003) Cocaine and the heart. N Engl J Med 348:487

7.

Leick J, Vollert J, Möckel M et al (2011) Standard operating procedures zur Umsetzung der Leitlinien bei Patienten mit Brustschmerz. Kardiologe 5:443
Interessenkonflikt
Der korrespondierende Autor gibt an, dass kein Interessenkonflikt besteht.
About this article
Cite this article
Frerker, C., Kivelitz, D. & Cuneo, A. Akuter Thoraxschmerz nach Kokainabusus. Kardiologe 6, 431–435 (2012). https://doi.org/10.1007/s12181-011-0398-z
Schlüsselwörter
Akuter Thoraxschmerz

Chest-Pain-Unit

Kokain

Pneumomediastinum

Mediastinalemphysem
Keywords
Acute chest pain

Chest Pain Unit

Cocaine

Pneumomediastinum

Mediastinal emphysema