Abstract
Purpose of review
Injuries to the great toe are common in athletes. While most are managed nonoperatively and allow return to sports activity, some great toe injuries are highly problematic and can impact function. The purpose of this review is to highlight several specific injuries and disease processes involving the hallux and to detail current recommendations and management options in order to help raise suspicion for injuries that can result in long-term dysfunction.
Recent findings
Toe injuries have been found to represent nearly 10% of injuries presenting to fracture clinics. While most injuries can be treated nonsurgically, there are a number of specific injuries that require a high index of suspicion, careful management, and in some cases, surgical intervention. Injuries detailed in this review include turf toe, traumatic bunion, and hallux and sesamoid fractures. Additional pathologies that are covered include sesamoiditis and sesamoid avascular necrosis as well as hallux rigidus. Appropriate workup and current treatment recommendations are discussed.
Summary
Injuries to the hallux can result in long-term pain and disability if not properly diagnosed and treated. A high index of suspicion is required.
Access options
Buy single article
Instant access to the full article PDF.
USD 39.95
Price excludes VAT (USA)
Tax calculation will be finalised during checkout.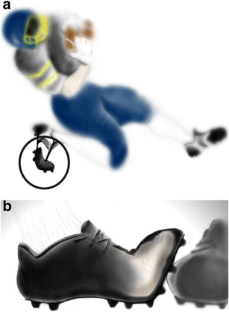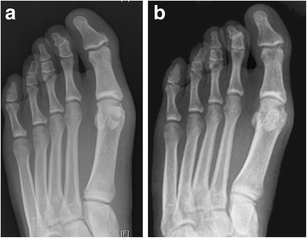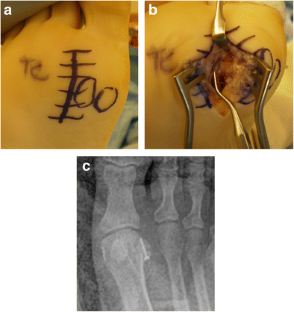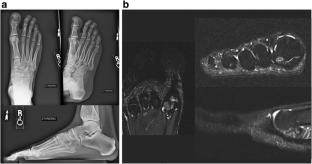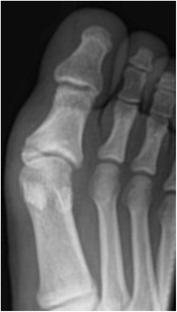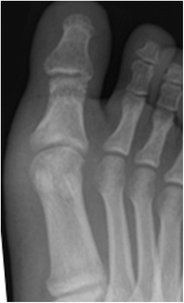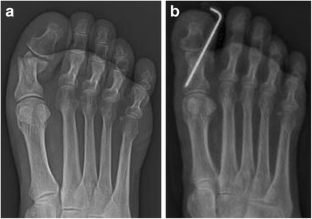 References
Mason LW, Molloy AP. Turf toe and disorders of the sesamoid complex. Clin Sports Med. 2015;34:725–39. doi:10.1016/j.csm.2015.06.008.

Vaseenon T, Phisitkul P. Arthroscopic debridement for first metatarsophalangeal joint arthrodesis with a 2- versus 3-portal technique: a cadaveric study. Arthrosc—J Arthrosc Relat Surg. 2010;26:1363–7. doi:10.1016/j.arthro.2010.02.015.

McBride ID, Wyss UP, Cooke TD, et al. First metatarsophalangeal joint reaction forces during high-heel gait. Foot Ankle. 1991;11:282–8. doi:10.1177/107110079101100505.

Bowers KD, Martin RB. Turf-toe: a shoe-surface related football injury. Med Sci Sports. 1976;8:81–3.

Watson TS, Anderson RB, Davis WH. Periarticular injuries to the hallux metatarsophalangeal joint in athletes. Foot Ankle Clin. 2000;5:687–713.

George E, Harris AHS, Dragoo JL, Hunt KJ. Incidence and risk factors for turf toe injuries in intercollegiate football: data from the National Collegiate Athletic Association Injury Surveillance System. Foot Ankle Int. 2014;35:108–15. doi:10.1177/1071100713514038.

Frimenko RE, Lievers WB, Riley PO, et al. Development of an injury risk function for first metatarsophalangeal joint sprains. Med Sci Sports Exerc. 2013;45:2144–50. doi:10.1249/MSS.0b013e3182994a10.

Waldrop NE, Zirker CA, Wijdicks CA, et al. Radiographic evaluation of plantar plate injury: an in vitro biomechanical study. Foot ankle Int. 2013;34:403–8. doi:10.1177/1071100712464953.

Roche AJ, Calder JD. An atraumatic turf toe in an elite soccer player—a stress related phenomenon? Foot Ankle Surg. 2014;20:71–3. doi:10.1016/j.fas.2013.09.003.

Rodeo SA, Warren RF, O'Brien SJ, et al. Diastasis of bipartite sesamoids of the first metatarsophalangeal joint. Foot Ankle. 1993;14:425–34.

Hsu AR, Anderson RB. Foot and ankle injuries in American football. Am J Orthop (Belle Mead NJ). 2016;45:358–67.

Dietrich TJ, da Silva FLF, de Abreu MR, et al. First metatarsophalangeal joint- MRI findings in asymptomatic volunteers. Eur Radiol. 2015;25:970–9. doi:10.1007/s00330-014-3489-y.

Anderson RB. Turf toe injuries of the hallux metatarsophalangeal joint. Tech Foot Ankle Surg. 2002;1:102–11.

McCormick JJ, Anderson RB. Turf toe: anatomy, diagnosis, and treatment. Sport Heal A Multidiscip Approach. 2010;2:487–94. doi:10.1177/1941738110386681.

Doty J, Coughlin M. Turf toe repair. A technical note. Foot Ankle Spec. 2015;6:452–6. doi:10.1177/1938640013507107.

Jahss MH. The sesamoids of the hallux. Clin Orthop Relat Res. (1981); 88–97.

Dedmond BT, Cory JW, McBryde A. The hallucal sesamoid complex. J Am Acad Orthop Surg. 2006;14:745–53.

Anderson RB, McBryde Jr AM. Autogenous bone grafting of hallux sesamoid nonunions. Foot Ankle Int. 1997;18:293–6. doi:10.1177/107110079701800509.

Blundell CM, Nicholson P, Blackney MW. Percutaneous screw fixation for fractures of the sesamoid bones of the hallux. J Bone Joint Surg Br. 2002;84:1138–41. doi:10.1302/0301-620X.84B8.13064.

Pagenstert GI, Valderrabano V, Hintermann B. Medial sesamoid nonunion combined with hallux valgus in athletes: a report of two cases. Foot ankle Int / Am Orthop Foot Ankle Soc [and] Swiss Foot Ankle Soc. 2006;27:135–40.

Aper RL, Saltzman CL, Brown TD. The effect of hallux sesamoid excision on the flexor hallucis longus moment arm. Clin Orthop Relat Res. (1996); 209–217.

Taylor CF, Butler M, Parsons SW. Problems associated with the excision of the hallux sesamoids. Foot Ankle Clin. 2014;19:425–36. doi:10.1016/j.fcl.2014.06.014.

Yang R, Chu Y. Hallucal sesamoiditis manifested on bone scan. Clin Nucl Me. 2013;38:1019–21. doi:10.1097/RLU.0000000000000283.

Ogata K, Sugioka Y, Urano Y, Chikama H. Idiopathic osteonecrosis of the first metatarsal sesamoid. Skelet Radiol. 1986;15:141–5. doi:10.1007/BF00350208.

Waizy H, Jäger M, Abbara-Czardybon M, et al. Surgical treatment of AVN of the fibular (lateral) sesamoid. Foot ankle Int / Am Orthop Foot Ankle Soc [and] Swiss Foot Ankle Soc. 2008;29:231–6. doi:10.3113/FAI.2008.0231.

Shibuya N, Davis ML, Jupiter DC. Epidemiology of foot and ankle fractures in the United States: an analysis of the National Trauma Data Bank (2007 to 2011). J Foot Ankle Surg. 2014;53:1–3. doi:10.1053/j.jfas.2014.03.011.

Court-Brown CM, Caesar B. Epidemiology of adult fractures: a review. Injury. 2006;37:691–7. doi:10.1016/j.injury.2006.04.130.

Hennessy MS, Saxby TS. Traumatic "mallet toe" of the hallux: a case report. Foot Ankle Int. 2001;22:977–8.

Petnehazy T, Schalamon J, Hartwig C, et al. Fractures of the hallux in children. Foot ankle Int. 2015;36:60–3. doi:10.1177/1071100714552482.

Van Vliet-Koppert ST, Cakir H, Van Lieshout EMM, et al. Demographics and functional outcome of toe fractures. J Foot Ankle Surg. 2011;50:307–10. doi:10.1053/j.jfas.2011.02.003.

Eves TB, Oddy MJ. Do broken toes need follow-up in the fracture clinic? J Foot Ankle Surg. 2016;55:488–91. doi:10.1053/j.jfas.2016.01.034.

Martin EA, Barske HL, DiGiovanni BF. Open surgical treatment of an acute, unstable bony mallet injury of the hallux. Foot Ankle Int. 2013;34:295–8. doi:10.1177/1071100712465850.

Rapoff AJ, Heiner JP. Avulsion fracture of the great toe: a case report. Foot ankle Int / Am Orthop Foot Ankle Soc [and] Swiss Foot Ankle Soc. 1999;20:337–9. doi:10.1177/107110079902000514.

Wada K, Yui M. Surgical treatment of mallet toe of the hallux with the extension block method: a case report. Foot Ankle Int. 2011;32:1086–8. doi:10.3113/FAI.2011.1086.

Nakamura S. Temporary Kirschner wire fixation for a mallet toe of the hallux. J Orthop Sci. 2007;12:190–2. doi:10.1007/s00776-006-1106-x.
Ethics declarations
Conflict of interest
Philip J York and Frank B Wydra declare that they have no conflict of interest.
Kenneth J Hunt reports grants from Acumed and ISAKOS outside of the submitted work.
Human and animal rights and informed consent
This article does not contain any studies with human or animal subjects performed by any of the authors.
Additional information
This article is part of the Topical Collection on Foot and Ankle Sports Medicine
About this article
Cite this article
York, P.J., Wydra, F.B. & Hunt, K.J. Injuries to the great toe. Curr Rev Musculoskelet Med 10, 104–112 (2017). https://doi.org/10.1007/s12178-017-9390-y
Published:

Issue Date:

DOI: https://doi.org/10.1007/s12178-017-9390-y
Keywords