This is a preview of subscription content, log in to check access.
Access options
Buy single article
Instant access to the full article PDF.
US$ 39.95
Price includes VAT for USA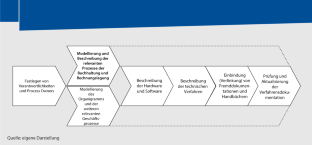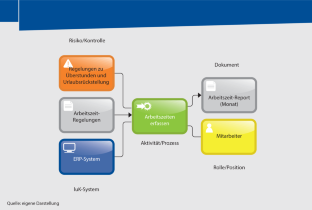 Literatur
AWV: Arbeitskreis für wirtschaftliche Verwaltung e. V. (2015): "Auslegung der GoB beim Einsatz neuer Organisationstechnologien", Muster-Verfahrensdokumentation zur Belegablage, Version: V1.0 vom 19. Oktober 2015, http://www.awv-net.de/cms/front_content.php?idcat=286.

BMF: Bundesministerium der Finanzen (2014): Grundsätze zur ordnungsmäßigen Führung und Aufbewahrung von Büchern, Aufzeichnungen und Unterlagen in elektronischer Form sowie zum Datenzugriff (GoBD), 14. November 2014, http://www.bundesfinanzministerium.de/Content/DE/Downloads/BMF_Schreiben/Weitere_Steuerthemen/Abgabenordnung/Datenzugriff_GDPdU/2014-11-14-GoBD.pdf?_blob=publicationFile&v=1.
About this article
Cite this article
Heimfarth, H., Martin, T. & Rehm, S. Mit Verfahrensdokumentationen fit für die digitale Zukunft. Control Manag Rev 61, 56–61 (2017). https://doi.org/10.1007/s12176-016-0106-8