Abstract
In this study, the Raman spectroscopy was used to detect honey adulterated with fructose (F), glucose (G), inverted sugar (IS), hydrolyzed inulin syrup (IN), and malt must (M). Thus, 56 samples of authentic honeys (acacia, sunflower, tilia, polyfloral, and honeydew) and 900 adulterated samples (with 5, 10, 20, 30, 40, and 50% fructose, glucose, inverted sugar, malt must, and hydrolyzed inulin syrup) were analyzed. The classification of honey authenticity has been made using the partial least square linear discriminant analysis (PLS-LDA), and a total accuracy of 96.54% (authentic honey vs. adulterated honey) was observed, while in the case of adulterated honey, a total accuracy of 90.00% was observed, respectively. The determination of the adulterant agent concentration has been made using partial least squares regression (PLSR) and principal component regression (PCR) methods. The proposed method can be considered easy and rapid for honey adulteration detection to provide continuous in-line information.
Access options
Buy single article
Instant access to the full article PDF.
US$ 39.95
Tax calculation will be finalised during checkout.
Subscribe to journal
Immediate online access to all issues from 2019. Subscription will auto renew annually.
US$ 79
Tax calculation will be finalised during checkout.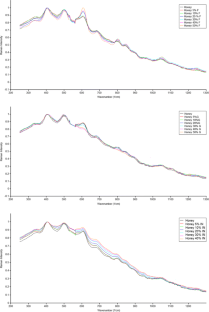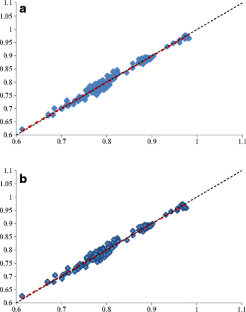 Funding
Mircea Oroian, Sergiu Paduret, and Sorina Ropciuc have been financed by the National Authority for Scientific Research and Innovation, CNCS-UEFISCDI, grant number PN-II-RU-TE-2014-4-0110.
Ethics declarations
Conflict of Interest
Mircea Oroian declares that he has no conflict of interest. Sorina Ropciuc declares that she has no conflict of interest. Sergiu Paduret declares that he has no conflict of interest.
Ethical Approval
Not applicable.
Research Involving Human Participants and/or Animals
Not applicable.
Informed Consent
Not applicable.
About this article
Cite this article
Oroian, M., Ropciuc, S. & Paduret, S. Honey Adulteration Detection Using Raman Spectroscopy. Food Anal. Methods 11, 959–968 (2018). https://doi.org/10.1007/s12161-017-1072-2
Received:

Accepted:

Published:

Issue Date:
Keywords
Honey

Adulteration

Raman spectra

Statistical analysis